Regulatory Outlook
Regulatory Outlook | May 2022
Published on 24th May 2022
Welcome to the Regulatory Outlook, providing you with high-level summaries of important forthcoming regulatory developments to help you navigate the fast-moving business compliance landscape in the UK.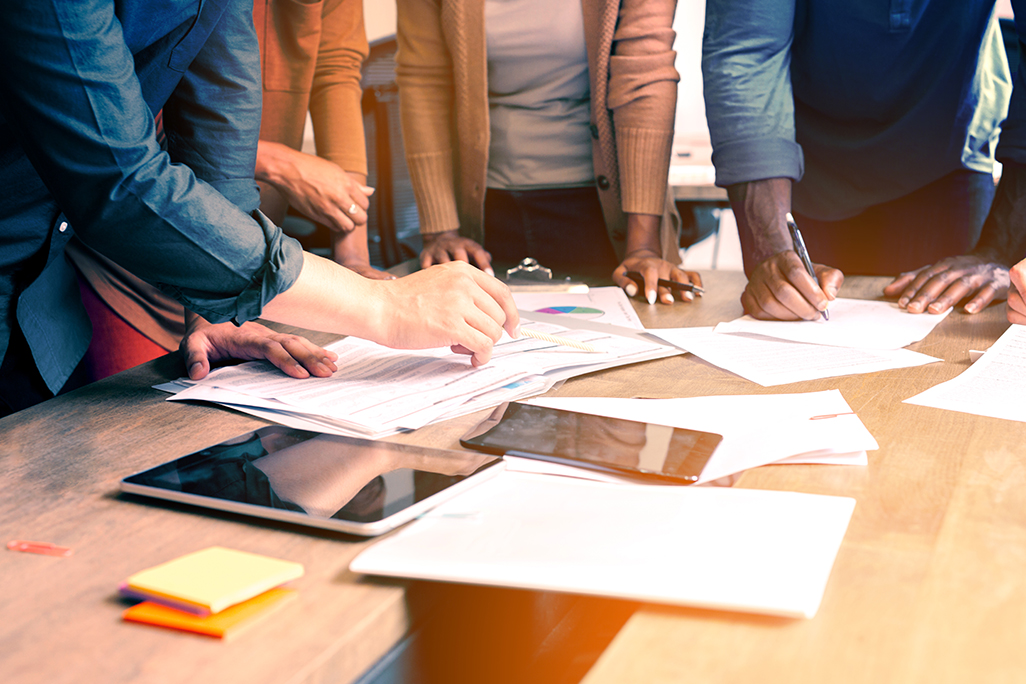 Key developments this month include:

the EU's revised Vertical Agreements Block Exemption Regulation and updated Guidelines will enter into force on 1 June 2022;
the UK government will be introducing a Data Reform Bill, set to diverge from the EU data protection regime; and
the UK is pressing ahead with plans to increase competition regulation in digital markets, with its proposal for draft legislation on a Digital Markets, Competition and Consumer Bill in the Queen's Speech.
Contents
Bribery, fraud and anti-money laundering
Environmental, social and governance
---
Advertising and marketing
DRCF publishes its Workplan for 2022 to 2023
Please see Consumer Law.
Government defers ban on certain junk food advertisements
The government has pushed back the ban on pre-watershed junk food advertisements and "buy one get one free" (Bogof) deals for food and drinks high in fat, salt or sugar (HFSS). The Bogof ban will be put on hold for a year, so will come into force in October 2023, and the plans to restrict TV advertising have also been paused for a year and will not come into force until January 2024. 
The government announcement can be found here which also outlines that the restrictions on the placement of HFSS products is still due to come into force in October 2022.
DCMS publishes report on influencer culture
On 9 May, the Department for Digital, Culture, Media, and Sport (DCMS) published its report on influencer culture, following an inquiry it launched early last year. Among other proposals, the report recommends that the government amend the Online Safety Bill to include a requirement to tailor reporting and complaints mechanisms in order to protect influencers, and to introduce a marketing code of conduct. The report also recommends that the UK Code of Non-broadcast Advertising and Direct & Promotional Marketing (CAP Code) be amended to require virtual influencers to be watermarked, impose enhanced disclosure obligations on advertisements targeted at minors, and more. 
Contacts
---
Bribery, fraud and anti-money laundering 
Economic Crime and Corporate Transparency Bill announced in the Queen's Speech
Announced in this year's Queen's Speech, the Economic Crime and Corporate Transparency Bill aims to tackle economic crime, strengthen national security, and boost small businesses. While the detail of the bill is as yet unknown, BEIS has confirmed that there will be enhanced transparency requirements in relation to the setting up of companies, as well as ensuring that limited partnerships are not set up for illicit purposes.
Contacts
---
Competition 
Subsidy Control Act
The Subsidy Control Act gained Royal Assent on 28 April and is expected to enter into force in autumn 2022. This Act provides the legislative framework regulating grants, loans and investments by UK public sector authorities. From a practical perspective, the three biggest "gains" compared to the State aid rulebook appear to be:
It should be far quicker and less bureaucratic for large government-backed projects to be signed off, compared to the months/years that formal clearance can take at EU level.
The UK "de minimis" threshold is lifted to £315,000, compared to EUR200,000 (£170,000) at EU level.
Any legal challenges to a subsidy must be brought very quickly by judicial review. By contrast, under the EU rules, the spectre of investigation and clawback lurks for up to 10 years post-receipt of funding.
However, the biggest "challenge" compared to the existing State aid rules may be the absence of detailed safe harbours, such as those in the General Block Exemption Regulation (GBER) for regional aid and research and development investment. Instead, public authorities and recipient businesses must carefully evidence how their project/funding is in line with the seven Subsidy Control Principles set out in the Act. This may be more detailed and nuanced than the clear-cut (if cumbersome) regulations in the GBER.
All businesses that are likely to directly or indirectly receive public funding should be aware of these developments and ensure that any public funding they receive meets these new criteria. 
EU vertical agreements
On 10 May 2022 the European Commission published a revised Vertical Agreements Block Exemption Regulation (VABER) and updated guidelines. The VABER will enter into force on 1 June 2022, when it will replace the 2010 iteration of these regulations.
This change offers the Commission the opportunity to respond to developments in the economic landscape and in particular redress the balance between e-tail and the high street. These changes were needed as a result of increasing direct-to-consumer sales by brand owners and a desire to give brand owners more control over the supply chain.
The VABER allows different online and off-line quality standards and notably permits dual pricing. This will enable brands to supply products at different price points depending on whether they are to be sold online or in a "bricks and mortar" store. This is intended to favour the high street and shift the balance of power that exists between online and off-line retailers, as online sellers often experience lower overheads. However, permitting dual pricing will potentially be problematic for brands with hybrid customers, who supply to both online and off-line channels. It is not clear how they will determine the correct sales channel information. Enforcing dual pricing will be much simpler for brands selling relatively low volumes of goods to a few retail partners.
Additionally brands and suppliers will be able to structure their distribution agreements so that they combine selective and exclusive distribution, appoint multiple exclusive distributors in one territory, prohibit active sales into exclusively allocated territories and prohibit all sales to unauthorised resellers, that is, those outside of the selective distribution agreement or territory. See more in our Insight.
We recently held a webinar on this topic which also discussed the current position of vertical agreements regulation in the UK. 
Competition regulation in digital markets
Both the UK and the EU are pressing ahead with plans to increase competition regulation in digital markets. Over the past month there have been significant developments in both the UK and EU's regulation of digital markets.
The Queen's Speech on 10 May contained a proposal for draft legislation on a Digital Markets, Competition and Consumer Bill. A key part of this proposed legislation is to put the Digital Markets Unit (DMU) on a statutory footing. We have previously reported on the initial setup of the DMU in our Insight and the draft legislation looks set to beef up the powers of the DMU. A principal way of doing this will be by enabling the DMU to designate very powerful digital firms with Strategic Market Status. Those firms designated as such will face legally enforceable rules and obligations to ensure they cannot abuse their dominant positions. The DMU will also be given other statutory powers to enable it to proactively address the root causes of competition issues in digital markets. We look forward to further details of this bill in due course.
On 25 March 2022 the European Council, European Parliament and European Commission agreed on the text of the Digital Market's Act (DMA). The DMA will give the Commission the power to designate firms as "gatekeepers" if they either:
have had an annual turnover of at least EUR7.5 billion within the EU in the past three years; or
have a market valuation of at least EUR75 billion, also have at least 45 million monthly end users and at least 10,000 business users in the EU.
Firms designated as gatekeepers will be subject to legally enforceable rules requiring them to:
give users the right to unsubscribe from core platform services;
ensure interoperability; and
provide access to marketing and advertising data.
The Commission currently anticipates that the DMA will take effect in spring 2023.
Given the increasing digitalisation of business these developments could have an impact on all businesses, even if they do not consider themselves to be a "digital business". Furthermore, the UK and EU legislation discussed above has the potential to substantially shift the balance of power in the digital marketplace.
Contacts
---
Consumer credit and payments
Update on fraud, scams and economic crime
On 28 April 2022, the Treasury Committee published responses to its report of 2 February 2022 on fraud, scams and economic crime.
The government has rejected the call to create a single law enforcement agency dedicated to combatting economic crime, and has confirmed that it intends to publish a second Economic Crime Plan later this year as well as a 10-year Fraud Strategy. The government has also confirmed a forthcoming Economic Crime Bill designed to enable greater information sharing across the private sector for preventing and detecting economic crime (as mentioned in the Queen's Speech 2022).
As well as updates to the Money Laundering Regulations due later in 2022, there will be a further and broader review of them aimed at shaping the direction of the UK's anti-money laundering regime for the future.
The government has also confirmed that the barrier in the Payment Services Regulations 2017, which prevented the Payment Systems Regulator (PSR) from using its existing regulatory powers to introduce mandatory Authorised Push Payment (APP) scam reimbursement for scams that occur over Faster Payments, would be addressed by bringing forward the necessary legislation. 
HM Treasury has subsequently published a policy paper on 10 May 2022 setting out how the government and the PSR intend to improve APP scam reimbursement, including the government's intention to enable PSR regulatory action by clarifying that the PSR may use its existing regulatory powers to require reimbursement in cases of APP scams taking place within designated payment systems, including Faster Payments. The government intends to introduce this legislative amendment when Parliamentary time allows as part of the Financial Services and Markets Bill announced in the Queen's Speech 2022. The PSR is expected to consult on its preferred approach to APP scam reimbursement in autumn this year.
HM Treasury policy statement on protecting UK wholesale cash infrastructure
On 26 April 2022, HM Treasury published a policy statement on protecting the UK's wholesale cash infrastructure.
It explains that the UK needs a sustainable and resilient wholesale cash system – the infrastructure which is integral to the sorting, storing and distribution of coins and notes, including a system of cash centres – to support continued access to cash. There are multiple core wholesale cash networks operating in the UK, with significant infrastructure and a high fixed cost base, and the decline in the transactional use of cash has put pressure on their business models. While the industry is expected to move to a smaller network over time, if this takes place in a disorderly way it could pose a significant risk to the infrastructure's effectiveness and sustainability, and thus its capacity to supply cash to the UK's retail network.
In light of the need to manage these risks, the government intends to give the Bank of England (BoE) powers to oversee the wholesale cash distribution system to ensure it remains resilient and sustainable and can continue to support access to cash effectively. The government intends to legislate for the new regime when Parliamentary time allows (as announced in the Queen's Speech 2022), and the BoE will subsequently consult on the development of its regulatory approach.
This government recently announced new powers for the FCA over the UK's largest banks and building societies, to ensure cash withdrawal and deposit facilities are available in communities across the country, and has published a summary of the responses to its access to cash consultation (19 May 2022).
FCA information on how to access credit ratings information
On 19 April 2022, the Financial Conduct Authority (FCA) updated its webpage on credit rating agencies (CRAs) to explain how to access credit ratings information. The website explains how the FCA publishes CRA information, as well as individual credit ratings data, on its Public Ratings Database, which allows users to search for credit ratings and access public press releases reported to the FCA by regulated CRAs.
The FCA has also released a Central Repository Statistics platform (CERES). A document about CERES explains it has been established to:
provide transparency to the market and therefore contribute to investor protection by providing information on historical performance of credit ratings, including rating transitions and default statistics for a CRA;
make data available in a standardised consistent format, enabling users to compare performance between CRAs; and
enable public access to data so users can conduct detailed analysis of a CRA's performance.
Contacts
---
Consumer law
DCMS announces broadcasting reforms in a white paper
In a white paper published by the DCMS, the government's vision for the future of the broadcasting sector was set out. The government plans to simplify broadcasting laws by affording public service broadcasters greater freedom to fulfil their public service obligations by showing content via online platforms and not solely on their main channels. The government also confirmed it plans to move Channel 4 out of public ownership in order to diversify its revenue streams.
Media Bill announced in the Queen's Speech
Announced in this year's Queen's Speech, the Media Bill aims to reform the law to boost public service broadcasters and to privatise Channel 4. Among the proposed reforms are plans to ensure UK public service broadcast content is readily available on major online platforms and to introduce a new Video-on-Demand Code to protect viewers, which will be enforced by Ofcom.
DRCF publishes its Workplan for 2022 to 2023
On 28 April, the Digital Regulation Cooperation Forum (DRCF) published its workplan and key priorities for 2022 and 2023. The DRCF, which is comprised of the FCA, CMA, ICO, and Ofcom, is tasked with driving greater regulatory cooperation and delivering coherent approaches to digital regulation. Some of the key priorities referenced in the workplan in relation to advertising are:
(1) to promote competition and privacy in online advertising by collaboration between the CMA and ICO on matters such as Apple's App Tracking Transparency and Intelligent Tracking Prevention feature;
(2) supporting improvements in algorithmic transparency to mitigate the risks to people and competition. The improvements will enable consumers to clearly understand where accountability lies and to be clear on how to exercise their rights and seek redress, while also ensuring that targeted advertisements are not limiting exposure to alternative viewpoints or economic opportunities.  
In addition, the workplan also prioritises protecting children online by ensuring that privacy and online safety protections work in unison, and producing a joint working framework to support Ofcom's Video Sharing Platform regulatory framework and the ICO's Age Appropriate Design Code regime.
Contacts
---
Cyber security 
Data Reform Bill announced in the Queen's Speech
Please see Data protection.
Contacts
---
Data protection
Data Reform Bill announced in Queen's Speech 2022
On 10 May 2022, Prince Charles announced in the Queen's Speech that the 38 bills intended to be passed over the coming year include the Data Reform Bill, which will overhaul the UK's data protection regime. According to the briefing notes to the speech, the purpose of the bill is to create a "new pro-growth and trusted UK data protection framework" following Brexit which will reduce burdens on businesses and boost the economy. 
The bill also seeks to modernise the Information Commissioner's Office (ICO) and increase industry participation in Smart Data Schemes, which are intended to give the public and SMEs greater control over their data. This announcement follows a consultation by the Department for Digital, Culture, Media & Sport (DCMS) on the proposed reforms, which closed in November 2021, the results of which have not yet been published. 
Please see further our Insight on the announcement.
European Data Protection Board and European Data Protection Supervisor publish joint opinion on the EU Data Act 
As reported in our March edition, the European Commission officially published the draft EU Data Act on 23 February 2022. On 5 May, the European Data Protection Board (EDPB) and European Data Protection Supervisor (EDPS) published a joint opinion on the EU Data Act. While both organisations welcomed the intention for the Data Act to fit within the current data protection framework, they identified a number of fundamental concerns. These include that special category data collected by some products and services falling within the remit of the Data Act, such as by medical or health devices, would be subject to the proposed rules around data sharing and use.
The EDPB and EDPS also highlighted that empowering "users" of relevant products and services to use their data, such as through data portability, does not mean that data subjects will receive the benefit of this empowerment, as "users" may be commercial entities. As a result, both organisations call for: the definition of "users" to include "data subjects"; for a clear differentiation between situations in which the user is the data subject and situations in which this is not the case; and for clear limitations on the use of personal data generated by relevant products or services by anyone other than the data subject.
Both organisations expressed "deep concerns" around the "lawfulness, necessity and proportionality" of the requirement to make data available to public sector bodies and some other organisations in cases of exceptional need, which the EDPB and EDPS think should be more clearly defined and limited. 
Various other concerns were raised. Together, these highlight that the proposed Data Act has a long road ahead before reaching its final form. Please see our earlier Insight for further details and analysis.
Updated ICO guidance for organisations in relation to Covid-19
Following the government's recent relaxation of Covid-19 measures, the ICO has published new guidance for organisations on their approach to personal data collected during the pandemic. Employers and organisations should review any emergency practices they introduced to check if these are still reasonable, fair and proportionate in the current circumstances, and whether any additional personal information collected is still needed. If such data is no longer required, it should be disposed of securely. The ICO also gives helpful guidance on the circumstances in which organisations can collect vaccination information and factors to consider.
Contacts
---
Employment and immigration
Government to widen ban on exclusivity clauses
On 9 May, the government announced its plan to widen the ban on exclusivity clauses to give the UK's lowest paid workers the opportunity to boost their income and choose to work multiple jobs; it is anticipated the reforms will ensure around 1.5 million low-paid workers are freed from these clauses, which restrict them from working for multiple employers.
The proposals widen the ban on exclusivity clauses to contracts where the guaranteed weekly income is on or below the lower earnings limit of £123 a week. This will deliver greater flexibility over where and when workers in this earning bracket work and enable those juggling commitments, such as study and childcare, to work multiple short-hours contracts to suit their personal circumstances. It is also hoped these reforms will widen the talent pool available to employers struggling to fill vacancies, particularly in sectors such as retail and hospitality. Business Minister Paul Scully said: "While not everyone will want a second job, the reforms will remove red tape that prevents those who want to do so – for example, gig economy workers, younger people, or those from disadvantaged backgrounds facing barriers to entering the labour market. By giving more workers the option to take on additional work on short hours contracts, the reforms could also help increase businesses' confidence to create jobs with contracts which suit them and their current circumstances."
In 2015, exclusivity clauses were banned for workers on zero hours contracts, where employers are not obliged to provide any minimum working hours and the worker is not obliged to accept any work offered. Legislation for these reforms will be laid before Parliament later this year. The proposals follow the conclusion of a consultation launched by the government in December 2020, which sought views on extending the ban on exclusivity clauses beyond zero hours contracts.
Taking oral evidence from individuals based abroad
As we see an increase in employers operating across borders, particularly with the rise of the remote overseas worker, employers should take note of new Presidential guidance from the Employment Tribunals when a party intends to take oral evidence by video or telephone from an individual based abroad. The guidance provides that where a party wishes to rely on oral evidence by video or telephone from a person located abroad, including evidence from the party personally, that party or their representative must notify the relevant Employment Tribunal with specific details, including the territory in question. The tribunal service will then contact the Taking of Evidence (ToE) unit - set up by the Foreign Commonwealth and Development Office - on behalf of that party, who in turn will liaise with the country in question, via the British Embassy or British High Commission in that country, unless that country has already confirmed it has no objection to evidence being given orally from within its territory. The response of the ToE unit is determinative. Permission is not required for written evidence, or for submissions (whether oral or written). For more on this, see our Insight.
Internal investigations and privacy issues  
Fair and proper investigations are critical in addressing and resolving many issues which can arise in the workplace, including looking for evidence of malpractice and investigating potential disciplinary conduct, as well as seeking to resolve employee disputes. Our webinar looked at the privacy issues that need to be considered when preparing for and conducting an investigation to ensure compliance with the General Data Protection Regulation (GDPR). View a recording of the webinar.
New enforcement body for labour supply chain non-compliance? 
The long-awaited Employment Bill (first announced in December 2019) was not included in the Queen's Speech and has been postponed. The bill had been expected to include measures such as a new single enforcement body for labour supply chain non-compliance.
This body would, among other things, bring under one roof  the enforcement of National Minimum Wage, protection of agency workers and regulation of gangmasters. The proposed body would, it is thought, also be likely to have a regulatory role relating to the growth in use of umbrella companies following recent IR35 tax changes, some of which umbrellas are considered by HMRC to be involved in tax evasion. Possibly the postponement is to allow the government to consider responses to the recent Call for Evidence relating to umbrella companies. Perhaps the new body will be announced once the government has concluded what regulations should apply to umbrella arrangements in order to eradicate non-compliance with tax requirements in labour supply chains. We believe it likely that new regulation by a new enforcement body is coming, and that it may include much wider liabilities for end users (with transfer up of tax and employment liabilities up supply chains),  but not quite yet.
Contacts
---
Environment 
Government extends consultation on new long-term environmental targets 
As detailed in our earlier Regulatory Outlook, the Department for Environment, Food and Rural Affairs (Defra) recently launched a consultation on environmental targets under the Environment Act 2021.  Defra has now (9 May) extended the consultation from 11 May 2022 to 27 June 2022, as until recently it had failed to publish all of its supporting data and evidence for its proposed targets. 
The Environment Agency has also recently responded to the consultation supporting Defra's targets in relation to air quality, water, biodiversity, and resource efficiency and waste reduction.
Defra announces plans to introduce digital waste tracking
On 25 April, Defra published a policy paper outlining its plans to introduce mandatory digital waste tracking across the UK. The aim of the digital waste tracking is to:
provide a comprehensive way to see what is happening to the waste produced in the UK;
help support more effective regulation of waste;
help businesses comply with their duty of care with regards to waste;
help move towards a more circular economy by enabling us to maximise the value we extract from our resources;
reduce the ability for waste criminals to operate and undercut legitimate businesses through their systemic mis-handling of waste, illegal exports, and fly tipping.
The policy paper confirms that Defra will also make legislative amendments, including in relation to the waste duty of care, hazardous waste, transfrontier shipments of waste, waste permitting and licensing, and, in Wales, the statutory use of the WasteDataFlow system by local authorities.
Defra outline in the paper that it has given itself a target date of 2023-2024 to launch the digital waste tracking service. 
Environment Act 2021 Commencement No 3 Regulations 
On 9 May 2022, the Environment Act 2021 (Commencement No 3) Regulations 2022 (SI 2022/518) were made. As explained in the explanatory note, the regulations bring the following provisions into force from 10 May 2022:
Sections 17, 18 and 19(5)-(6) – these provisions require the Secretary of State to prepare a policy statement on how environmental principles should be proportionately applied by ministers when making policy. On 12 May, the government laid the draft environmental principles policy statement, the final statement will be published in autumn 2022.
Section 20 – this provision requires the minister in charge of a bill containing environmental law provisions to make a statement on the potential effect on the existing level of environmental protection.
Section 85 and 87 – these provisions amend the Water Industry Act 1991 to enable Ofwat (the Water Services Regulation Authority) to require information from water companies when reviewing their activities, and to use electronic service of documents.
The regulations then bring into force the following provisions on 30 September 2022:
Section 109 – this establishes species conservation strategies and will require local planning authorities to co-operate with Natural England in preparing, implementing and taking into account such strategies.
Section 111 – this provision amends the wildlife licensing regime under the Wildlife and Countryside Act 1981 to make it consistent with the Conservation of Habitats and Species Regulations 2017 (SI 2017/1012). 
Section 116 and Schedule 17 – use of forest risk commodities by certain businesses in their UK commercial activities.
The commencement regulations introduce the latest amendments to existing environmental law in connection with the Environment Act 2021. Businesses should take note of those amendments to the existing legal frameworks which specifically impact their activities. For example, water companies should consider the additional disclosure obligations owed to Ofwat detailed above and businesses which deal with forest risk commodities within their supply and value chains should expect a greater degree of regulatory scrutiny in this area. 
Furthermore, the draft environmental principles statement provides an indication of how UK environmental policy will evolve post-Brexit. As the principles statement is developed and finalised, businesses should be aware that the principles comprising the statement will dictate the development of environmental policy in coming years, which will ultimately inform the environmental compliance and ESG requirements of their businesses. 
Consultation launched on Environmental Liability Directive
The European Commission on 12 May launched a public consultation as part of the evaluation of the Environmental Liability Directive, which implements the framework to prevent and remedy damage to land, water and biodiversity based on the "polluter pays" principle. The Commission invites views to be made on the implementation of the existing framework which will then feed into the evaluation of the directive that aims to improve national compliance with EU pollution prevention laws. The public consultation will close on 4 August 2022.
Contacts
---
Environmental, social and governance 
A sector-neutral framework for private sector transition plans: Call for evidence 
On 10 May, the UK's Transition Plan Taskforce (TPT) launched a call for evidence on its proposed sector-neutral framework for private sector transition plans. The aim of the call for evidence is to set out the overall direction of travel of the TPT in preparing the framework and what principles should be accounted for and included in the plans, as currently plans are varying in detail and quality making it difficult to assess their credibility. 
The taskforce is seeking views on: the proposed definition of a transition plan, the sectors it should develop tailored transition plan templates for, the extent to which it should consider issues beyond a firm's contribution to an economy-wide decarbonisation and the challenges for small and medium enterprises seeking to prepare or use transition plans.
The consultation will run until 13 July, after which the TPT will develop a framework throughout 2022, with the aim of publishing a draft for consultation at the end of the year. The TPT aim to publish the finalised framework in early 2023. The TPT will also publish accompanying guidance for financial institutions and listed companies to help create transition plans. 
European Commission proposes amendments to SFDR Delegated Regulation
On 6 May, the European Securities and Markets Authority (ESMA) published a letter from the European Commission to the European Supervisory Authorities (ESAs) which outlined amendments the Commission propose to be made to the regulatory technical standards (RTS) in Commission Delegated Regulation (C(2022) 1931 final), which was adopted on 6 April 2022 under the Sustainable Finance Disclosure Regulation ((EU) 2019/2088) (SFDR).
The amendments are in relation to the information that should be provided in pre-contractual documents, on websites, and in periodic reports about the exposure of financial products to investments in fossil gas and nuclear energy activities. The Commission outlines in its letter that these amendments are necessary in order to "provide full transparency about investments in sectors and sub-sectors of the economy covered by and compliant with the Complementary Climate Delegated Regulation, in particular on the proportion such investments represent within all investments and in environmentally sustainable economic activities."
The ESA's deadline for submitting amendments to the SFDR Delegated Regulation to the Commission is 30 September 2022, given the urgency of the matter. 

Contacts
---
Food Law 
Kellogg's challenges UK government on HFSS rules
At the end of last month, news broke of a judicial review challenge by Kellogg's against the Government's regulations restricting the promotion of high fat, sugar and salt (HFSS) products, which are intended to come into force in October (read our earlier Regulatory Outlook for more, and see Advertising and marketing section). Kellogg's has brought the action on the basis that cereal is eaten with milk or yogurt which then changes the nutritional profile of the product, meaning it would not fall under the scope of the regulations. 
This action, brought by the cereal maker, could pave the way for similar arguments by other food manufacturers. If Kellogg's action is successful, the court could send the regulations back to government and rule that they were brought unlawfully. If this is the case, then the regulations will cease to come into force later this year. The Osborne Clarke team is continually monitoring the situation. 
Queen's Speech 2022: Genetic Technology (Precision Breeding) Bill
Within the Queen's Speech 2022, it was stated that "Ministers will encourage agricultural and scientific innovation at home. Legislation will unlock the potential of new technologies to promote sustainable and efficient farming and food production." At page 61 of the lobby pack is the Genetic Technology (Precision Breeding) Bill which aims to remove barriers that were carried over from the EU to enable the development and marketing of precision bred plants and animals. The bill intends to create a new, simplified regulatory regime as well as introducing two notification systems for research and marketing purposes. See more on the bill in this Insight.
Commission launches consultation on sustainable EU food system
The European Commission, on 28 April, launched a public consultation on its initiative to make the EU food system sustainable. Of particular interest is the objective to introduce rules on sustainability labelling of food products. The aim of this is to empower consumers to make sustainable food choices, as the Commission outlined in its impact assessment that there is currently insufficient transparency on sustainability aspects across the food system. The consultation closes on 21 July 2022.
More products added to EU's acrylamide monitoring system 
Acrylamide is a natural chemical that forms during high-temperature cooking, such as frying, roasting and baking and is found in plant-based goods including potato and cereal-grain based foods. The levels of acrylamide is monitored as certain levels can have a potential affect to human health. The EU has recently added more products to its acrylamide monitoring system, as well as considering new legislation on the benchmark levels and maximum levels for acrylamide in food. New products added to the monitoring system include, among others, pita breads, rolls (hamburger rolls, whole wheat rolls), croissants and doughnuts. See a full list of the products now subject to acrylamide monitoring. 
Regarding the new legislation, a draft table from working group meetings was sent to Member States in early June 2021. The final draft version is likely to be made available around mid-2022 and following standing committee voting, this will be presented to the European Parliament for approval. If passed, and allowing for a further year's transition period, it is likely that the legislation would come into force sometime in 2023. The draft legislation introduces maximum levels of acrylamide that should not be exceeded, in addition to the benchmark levels. The aim of this is to ensure that food producers do not exceed the maximum levels as the consequences would be more serious than if they exceed the benchmarks. 
Businesses will need to be aware of the changes to the levels that the legislation will impose and therefore should be prepared to evaluate the acrylamide levels in their products. 
Government defers restrictions on multibuy deals and advertising 
Please see Advertising and marketing. 
Contacts
---
Health and Safety 
The Building Safety Act 2022
The Building Safety Bill, having been fiercely debated during its journey through Parliament, received Royal Assent on 28 April 2022, although most of its key provisions will come into force between 12 and 18 months' time.  Although there will be further detail contained in a series of regulations and further guidance to be published the Building Safety Act has brought an element of certainty – and building owners and developers will need to familiarise themselves with what it requires. 
The Act applies to building owners and the built environment industry which includes those who commission building work and who participate in the design and construction process, including clients, designers and contractors.
The focus of the Act is on high-risk buildings (HRB), these are defined as high-rise residential buildings (including student accommodation), hospitals and care homes which are at least 18 metres or 7 storeys high. The Act requires those responsible to evidence, in particular, fire safety measures, as well as the structural safety of the building and associated inspections and maintenance. Powers within the Act will be used to make regulations that place duties on those who procure, plan, manage and undertake building work. These regulations will be made using secondary legislation and are subject to further consultation.
It will directly affect all those with an interest in existing and future HRBs and is likely to significantly influence standards and expectations in all multi-residential buildings. 
For further details on what building owners and developers need to know now, read our Insight.
Queen's Speech 2022: Draft Duty to Protect Bill
As noted in our Regulatory Outlook, the government outlined it intended to introduce legislation to introduce a legal duty on a variety of organisations to put in place security measures to protect the public from terror attacks. Following the Queen's Speech on 10 May, the Draft Protect Duty Bill was introduced and can be found at page 89 of the briefing pack. The bill will introduce the framework implementing this legal duty on organisations to consider the threat from terrorism and implement appropriate and proportionate mitigation measures and will also introduce an enforcement regime. However, it is important to note that the bill is expressed to be a draft, so it is possible that this may not be presented in this parliamentary session as there are a number of other bills referenced in the briefing pack which are not in draft form. 
The Fire Safety Act 2021 comes into force
On 16 May, the Fire Safety Act 2021 (Commencement) (England) Regulations 2022 were made, bringing into force the Fire Safety Act 2021. The Act requires an assessment of all external parts of a building and the key changes to be aware of are as follows:
the Act further defines multiple occupancy as any residential building with two or more sets of domestic premises, irrespective of building height;
the external parts of the building - such as the walls, windows, balconies and cladding - will now be covered by the Fire Safety Order (FSO) and will need to be risk assessed by the responsible person who must also manage and, where reasonably practicable, reduce the risk from fire; and
doors between premises that lead to common parts of the building will also fall under the remit of the FSO.
Therefore, businesses should now be reviewing their existing fire risk assessment to ensure it is sufficiently comprehensive to take into account all the parts of the building listed above. 
Contacts
---
Modern slavery 
Health and Care Bill receives Royal Assent
As reported in the previous Regulatory Outlook, an amendment was proposed to the Health and Care Bill intended to remove the use of goods and services in the NHS that are associated with slavery and human trafficking. The Health and Care Bill – now the Health and Care Act 2022 – received Royal Assent on 28 April 2022 making it law. The amendment was passed and so we wait to see what regulations may be introduced in due course in relation to how the NHS should be reviewing its supply chains. This is going to be relevant both to direct suppliers to the NHS and also to sub-suppliers further down NHS supply chains who can anticipate 'contractual cascading' of obligations. 
The Queen's Speech: Modern Slavery Bill
The Queen's Speech 2022 included a Modern Slavery Bill that provided, amongst other things, for updates to the corporate reporting obligation under section 54 of the Modern Slavery Act 2015. While it proposes to strengthen the reporting requirements, including imposing penalties for non-compliance, there was no clear indication that the UK government will follow the EU in actually requiring companies to undertake human rights due diligence. More details of the bill can be found at page 83 of the government's lobby pack. 
Sustainability Due Diligence – what expectations and obligations are on the horizon for businesses?
As part of Osborne Clarke's Eating Compliance for Breakfast series, Chris Wrigley and Lucie Mongin-Archambeaud delivered a session that took a closer look at human rights due diligence, focussing on the implications of the recent EU Commission proposal for due diligence to tackle human rights and environmental impacts of global value chains. In the webinar they considered what this means for businesses with an EU presence, as well as considering the current position and trends on the horizon for UK businesses, including an update on modern slavery provisions. You can access the recording of the webinar here. See also our Insight for more. 
Contact
---
Products 
European Parliament commits to reducing electronic waste
Following the Internal Market and Consumer Protection Committee's adoption of its position on the revised Radio Equipment Directive regarding common chargers, as flagged in our previous Regulatory Outlook, the European Parliament has now confirmed (on 4 May) that it is ready to start negotiations with EU governments in order to bring together the final shape of the legislation. 
The new rules would mean consumers will no longer need a new cable every time they purchase a new device in a bid to reduce electronic waste. The MEPs also stated that they want clear information and labelling on new devices about charging options in order to make purchasing decisions easier for consumers, so they do not buy additional chargers when they are not needed.
Furthermore, MEPs outlined that the European Commission should present a strategy by the end of 2026 that allows for new charging solutions to work in conjunction with each other.
OPSS amends General Product Safety Regulations 2005 guidance for businesses
The Office for Product Safety and Standards (OPSS) has updated the guidance document for the General Product Safety Regulations 2005 to clarify what actions businesses must take if non-compliance with the regulations is found. The guidance has been updated with the below wording: 
Section 5. Obligations of producers (which can include importers)
Where a producer knows that a product they have placed on the market or supplied poses risks to the consumer that are incompatible with the general safety requirement, they must notify an enforcement authority in writing about the risks and the action taken to prevent risk to the consumer. Read more information on how to notify the MSA.
Section 6. Obligations of distributors
Where a distributor knows that a product they have placed on the market or supplied poses risks to the consumer that are incompatible with the general safety requirement, they must notify an enforcement authority in writing about the risks and the action taken to prevent risk to the consumer. Read more information on how to notify the MSA.
The links within the text go to a guidance document that sets out the requirements to notify relevant authorities when a product does not comply with the regulations. It also includes a table with product-specific legislation notification requirements as well as a suggested notification template. 
Planned changes to toys and cosmetics regulations
On 27 April, the UK government announced that it plans to update the technical annexes to Regulation (EC) No 1223/2009 on Cosmetic Products, as amended by the Product Safety and Metrology etc. (Amendment etc.) (EU Exit) Regulations 2019, and Schedule 2 to the Toys (Safety) Regulations 2011. These changes entail either a reduction in the permitted level or prohibition of specific chemicals that have been grouped into the following three categories:
Chemicals assessed by the Scientific Advisory Group on the Chemical Safety of non-food and non-medicinal consumer products (SAG-CS).
Chemicals classified as Carcinogenic, Mutagenic or Reprotoxic (CMR) under GB Classification, Labelling and Packaging (CLP) Regulations.
Fragrance allergens.
The government intends that products containing CMR substances and fragrance allergens will not be able to be placed on the market on or after 15 October 2022, however a transitional provision will allow them to be made available until 15 December 2022, after which any supply will be unlawful.
It also plans that products containing the chemicals SAG-CS will not be able to be placed on the market on or after 15 December 2022, however a transitional provision will allow them to be made available until 15 March 2023, after which any supply will be unlawful.
See a full summary of the proposed amendments, which outlines the specific chemicals.
Remaining import controls on EU goods not to be introduced this year
The government announced on 28 April that import controls that were to be introduced from July 2022, are to be delayed, having concluded that it would be wrong to impose new administrative requirements on businesses which may pass on these costs to consumers, in light of the increase in the cost of living. The controls that are no longer being introduced for EU goods are:
A requirement for Sanitary and Phytosanitary (SPS) checks currently at destination to be moved to a Border Control Post (BCP);
A requirement for safety and security declarations on EU imports;
A requirement for health certification for further SPS imports;
A requirement for SPS goods to be presented at a BCP;
Prohibitions and restrictions on the import of chilled meats from the EU.
The government outlined that it will now review how to implement the remaining controls, but did not specify a new implementation date. It stated that it will publish a target operating model in autumn 2022 that will set out the new regime of border import controls and will target the end of 2023 to introduce this. The border operating model will also be updated to reflect this announcement. 
The controls that have already been introduced on the highest risk imports of animals, animal products, plants and plant products will continue to apply.
EU guidance published to determine if a product is a medical device or a medicine
On 27 April 2022, the Medical Device Coordination Group (MDCG) released guidance to help manufacturers determine if a product is regulated as a medical device, under the Medical Devices Regulation 2017/745, or as a medicine, under the Medicinal Products Directive 2001/83. The guidance sets out the principles that can be used to assess borderline products. Guidance relating to specific product types is also set out, with illustrative examples, including regarding herbal products, substance-based devices and combination products. The guidance includes flowcharts, citing the regulations, to help determine how a product should be regulated.
IVDR fully applicable from 26 May 2022
The In vitro Diagnostic Medical Device Regulation (2017/746)  (IVDR) regulates how in vitro diagnostic devices (IVDs) are placed on the EU market (and Northern Ireland), replacing Directive 98/79/EC. It entered into force on 25 May 2017 and the five year transition period ends on 26 May 2022. Manufacturers of IVDs, such as pregnancy tests and blood glucose monitors, will now need to demonstrate compliance with more stringent regulations. 
The IVDR represents a significant strengthening of the regulatory system in the EU. Key changes brought in by the IVDR include: 
an expanded product scope to include, for example, internet-based services and genetic testing;
changes to conformity assessment procedures, including a requirement for more rigorous clinical evidence; and 
improvements to the system for traceability, recall and post market surveillance. 
Extended transition periods are applicable to products that were already on the EU market prior to 26 May 2022. 
Amended Product Security and Telecommunications Infrastructure Bill Introduced to House of Commons
Please see Telecoms.
Contacts
---
Regulated procurement
Procurement Bill
The Procurement Bill, which was announced in last year's Queen's Speech, has now been introduced into Parliament and is now due for its second reading in the House of Lords.
In December 2021, the government set out a direction of travel for the new public procurement regime in its response to the green paper on transforming public procurement.
On initial review of the 122-page bill, a number of the changes have been included that pave the way for major change to the public procurement in England, including the following:
Contracts will be awarded on the basis of Most Advantageous Tender instead of Most Economically Advantageous Tender.
Contracting authorities must have regard to the national procurement policy statement which focuses on social value.
The introduction of a debarment list in which suppliers will be added to and can apply to be removed from.
Discretionary exclusion grounds can be applied to suppliers, including if the supplier or connected person has engaged in professional misconduct and if a supplier has failed to perform a public contract to the public body's satisfaction (further details of these can be found in schedule 7 of the bill).
The bill is due to have its second reading on 25 May 2022, after which it will make its way through Parliament, being debated in both the House of Commons and House of Lords.
As with most bills, we can expect there to be a number of amendments made throughout its journey, but the team at Osborne Clarke will be continually monitoring these and provide insights and updates as it progresses.
Top 10 tips to prepare for public procurement law transformation
As part of Osborne Clarke's Eating Compliance for Breakfast series, Catherine Wolfenden and Laura Thornton delivered a session on the top 10 tips to prepare for public procurement law transformation. You can access the recording of the webinar here. 
Health and Care Bill receives Royal Assent
Please see Modern slavery. 
Contacts
---
Sanctions and Export Control 
Russia sanctions regime
Since our previous Regulatory Outlook, sanctions have continued to be introduced against Russian and Belarusian entities and individuals. A large number of businesses and individuals have been designated as asset freeze targets and new forms of sanctions have been introduced (such as the imposition of fresh obligations on various types of online platform on 29 April). As such, businesses need to ensure they are keeping on top of the sanctions that are being imposed by various countries so that appropriate sanction compliance measures are in place. 
Further guidance can be found on the UK Government dedicated webpage and OFSI blog and across various Insights on the Sanctions, ownership and related issues page of our website.
Boycotts, Divestments and Sanctions Bill announced in the Queen's Speech
Announced in this year's Queen's Speech, the Boycotts, Divestment and Sanctions Bill aims to deliver the manifesto commitment to stop public bodies from adopting their own approach to international relations. The bill would empower the government to ban public bodies from conducting boycott campaigns which are inconsistent with official UK foreign policy and would ensure that public bodies conduct procurement and investment activities in line with official government measures on both policy and sanctions. 
Contacts
---
Telecoms
Amended Product Security and Telecommunications Infrastructure Bill Introduced to House of Commons
The amended Product Security and Telecommunications Infrastructure Bill was introduced to the House of Commons on 11 May 2022 and published together with an impact assessment and explanatory note.  
As summarised in the lobby pack published for this year's Queen's Speech, the purpose of the bill is to:
improve cyber resilience and digital connectivity for individuals and businesses across the UK, further growing the economy;
ensure that smart consumer products, including smart phones and televisions, are more secure against cyber-attacks; and
accelerate and improve the roll out of mobile and broadband networks so that more people can have good digital connectivity more quickly.
These aims are to be achieved through: 
requiring manufacturers, importers and distributors of smart devices to comply with minimum security standards. The legislation also imposes duties on these businesses to investigate and take action in cases of non-compliance;
providing a robust regulatory framework that can adapt and keep pace with rapid technological advances, techniques used by cyber criminals, hostile states and broader global regulation; and
reforming the Electronic Communications Code to support faster, fairer and more collaborative negotiations for the use of private and public land to enable deployment of telecommunications networks.
You can track the progress of the bill here. The report stage has been set to take place on 25 May 2022. 
Contacts