Our Experience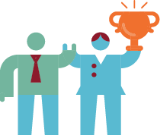 Epitopea
Advised Epitopea, a transatlantic cancer immunotherapeutics company and global leader in exploiting a new class of untapped tumour-specific antigens (TSAs), on their $13.6M (£10.3M) seed investment from a transatlantic syndicate of top-tier life sciences investors.
Learn more
Heqet Therapeutics
Advised Heqet Therapeutics, a King's College biotech spin-out active in the field of regenerative medicine, on its £6.6m Series A financing round led by Claris Ventures and 2Invest.
Learn more
PharmaDrug, Inc.
Osborne Clarke has advised PharmaDrug, Inc. (Toronto, Canada) on its agreement dated May 31, 2022 with Khiron Life Sciences Corp. (Vancouver, Canada) to sell all of the outstanding shares in Pharmadrug Production GmbH, the company's wholly-owned German subsidiary.
Learn more
Bone Therapeutics
Advised Bone Therapeutics, addressing high unmet medical needs in orthopaedics and bone diseases, on its €16 million loan financing from the European Investment Bank to support and prepare their lead asset, enhanced viscosupplement JTA-004, for future regulatory approval and commercialisation. 
Learn more
NeRRe Therapeutics
Advised NeRRe Therapeutics on its £20 million Series B2 financing round. The financing involved a syndicate of leading transatlantic life sciences investors led by new investor Columbus Venture Partners and existing investors Advent Life Sciences, Fountain Healthcare Partners, Forbion Capital Partners and OrbiMed. 
Learn more
Grifols
Advised global healthcare leader, Grifols on a ~USD 1 billion strategic investment from Singapore's sovereign wealth fund. 
Learn more
Amphista Therapeutics
Advised Amphista Therapeutics, a leader in next generation targeted protein degradation (TPD) approaches, on its $53 million (£38 million) Series B financing round. 
Learn more
Daiichi Sankyo
Supported global pharmaceutical client Daiichi Sankyo on several new instructions in 2021/22, including significant matters involving the supply of drugs to the NHS.
Uniphar
Advised Uniphar plc, an international diversified healthcare services business servicing the requirements of more than 200 multinational pharmaceutical and medical technology manufacturers, on its acquisition of UK-based brand commercialisation and pharmaceutical marketing agency, E4H; and on its acquisition of UK-based pharmaceutical distributor Devonshire Healthcare Services.
Koa Health
Supported on the provision of Koa's flagship Foundations App to customers and the licensing in of content to the Foundations app, the preparation of documentation for Koa's strategically important collaboration with Dr Care Anywhere, the collaboration with Dr Care Anywhere for the use of Koa's Mindset app to treat depression in patients and advice on Koa's wider suite of digital applications.
Gama Healthcare
We advise Gama on bidding for high-value NHS framework agreements across the UK and play an integral role in helping the client to shape their bidding strategy.
Nutricia
We continue to be the sole adviser to Nutricia Advanced Medical Nutrition on all of its public procurement issues.
PestFix
We were instructed by PestFix, one of the interested parties in a judicial review brought by the Good Law Project, a campaigning organisation. This case was designated as n.3 in the Lawyer's 'Top Cases of 2021'.
AviadoBio
Advised AviadoBio Ltd, a pioneering gene therapy company focused on developing and delivering transformative medicines for people living with neurodegenerative disorders spun-out from King's College London, on its $80 million Series A financing round.
Learn more
Lucid Group and LDC
Advising the management team of Lucid Group, LDC and other shareholders on its partnership with new investor Intermediate Capital Group.
Creo Medical Group
Advising on a £36M fundraising.
Science Creates Ventures
Advising on five investments in 2021, including investments into Forefront RF and CytoSeek.
LDC
Advised long-standing client LDC together with the management team on the sale of Penn Pharma in a transaction worth £127m.
Univercells
Advised on a series A investment in Belgian biotech company Univercells.
Telefonica Alpha
Advised Telefonica Alpha (Barcelona) on a software service and the applicability of both healthcare and medical device regulation.
Turbine
Advised on raising EUR 5.7 million (USD 6.85m) as part of the successful closing of its pre-Series A round.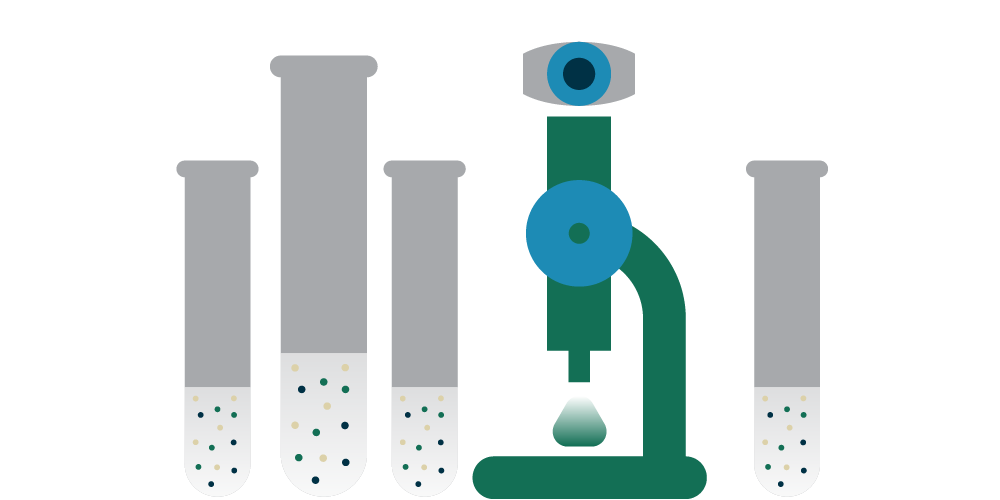 Our focus topics
Never has the influence and impact of life sciences and healthcare on our society been more prevalent or powerful. From pharmaceuticals, biotech and digital health, through to provision, treatment and social care, the world relies on the field to underpin our lives, with change and progress happening at an unprecedented rate.
With change comes challenge. The legal implications of evolving trends, technologies and treatments are fundamental and far-reaching. Staying ahead of new developments – or even simply in step with them – is critical. And knowledge truly is power for all businesses in the sector.
It's here that Osborne Clarke can help you. In this section of our website, you'll find an ever-growing hub of life sciences and healthcare insight, including up-to-the-second industry news, information on data, medical research and pharmaceutical innovation, and, most importantly, their legal implications and practical guidance on applying the knowledge you gain.
Insights
Regulatory and compliance
The huge potential of AI and data will help to drive efficiencies, improve patient outcomes and reduce spend
Regulatory and compliance
From April 2024, the NHS will proportionately extend the requirement for suppliers to prepare Carbon Reduction Plans to all procurements