Disruption to how we use, manage, trade, build, and connect with the built environment continues at pace. The drivers of change are our speciality, including environmental impact, net zero targets, urban dynamics, smart cities integration and the increasing importance of the social impact of the built environment. We're seeing emerging opportunities relating to energy and data across generation, storage and monetisation.
Our expertise across these drivers of change, and our deep industry knowledge, means we can provide legal solutions that deliver the right outcomes for you. Talk to us about logistics, living, regeneration, complex large-scale developments and fast-growth sectors, including life sciences, data centres and renewable energy
Our Experience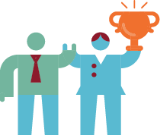 DP World
Advised on the on-going development, land disposals, site assembly, lettings and various management matters for London Gateway Logistics Park, Europe's largest inland port and logistics facility 
 
Amber Infrastructure
Advised on the launch of The Mayor of London's Energy Efficiency Fund (MEEF), a £500 million investment fund established by the Greater London Authority with funding from the European Commission for the purpose of investing in energy-efficient projects. Advised on public procurement and state aid as well as on fund structuring and terms including compliance with ERDF regulations.  
 
RTE (the national electricity provider in France)
Advised on their technology transfer and cooperation agreements and the development of their plant and technologies in relation to their smartgrid project, "RINGO". This project will enable them to be able to test the storage of punctual surpluses of renewable energy production (such as wind and solar) and their destocking of the same at a future time.
 
University of Bristol's Bristol Temple Quarter  
Advising the University on the procurement of its £300 million new campus project at the new Temple Quarter Campus (one of the largest urban regeneration projects in the UK). The University has now appointed its Partner under a Strategic Partnering Agreement. We advised on the procurement strategy, managed the procurement process to successful contract award and continue to advise on the delivery of the project. 
 
Angelo Gordon
Advised on various loan agreements under both German and Dutch law including  the €28m DZ Hyp loan agreement for Project Inside, a €24m DZ Hyp loan agreement for APF, €64.2million DZ Hyp loan agreement for Barista.
 
Xior
Advised on the sale and purchase of several student accommodation facilities located in Barcelona, Madrid, Granada and Malaga.
 
CBRE Global Investors
Advised for over 20 years: on multiple funds with advice covering acquisitions, disposals and asset management across logistics, retail, hotels, long income assets and waste to energy plants. We have made over £1bn of acquisitions and advised on all UK tax, corporate, real estate and construction issues.
 
Centerbridge Partners Europe
Advised on the acquisition, funding and construction relating to the development of a logistics park on the M1, and on the joint venture arrangements between the client and First Panattoni.
 
Nuveen
Advised on the share acquisition from Prologis of a portfolio of fully leased UK industrial properties totalling 1.2m square feet across multiple locations. Also co-authored "The New Age of Data in Real Estate" report. 
 
Learn more
FAP Investments, Arcese Immobiliare and Torre SGR
Advised on numerous transactions including: various acquisitions and disposals of logistics facilities across Italy including the sale of a 8-site portfolio to Blackstone; on the development and construction of eight warehouses in northern and central Italy – including advice on the associated build to rent contracts with CEVA logistics and on the legal issues and incentives related to the planned roof mounted PV plant.  
 
Greystar
Provide strategic risk management advice on both its student and multi-family developments across the UK.  Continuing to advise on statutory framework, regulatory matters and property litigation, and drafted tools and templates to help their team improve risk management and inhouse efficiencies.
 
Marchmont IM
Advised on the sale of their second UK Logistics Fund which was a partnership with NW1 to InfraRed Capital for c.£50m. The team had also advised on the initial acquisition and conversion of the assets to last mile delivery hubs. The sale delivered a 20%+ return for the investors.
 
Panmure Gordon
Panmure Gordon – advised on a c.£10m capital raising by Inland Homes plc, a leading brownfield developer, house-builder and partnership housing company. 
Learn more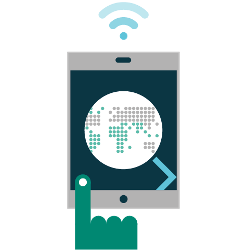 Unpacking the future of logistics
How community, energy and technology are transforming the sector.
Insights
Tech, Media and Comms
What is the background to the UK government strategy, its main measures and its potential implications?
Real estate
Landlords should be aware that all residential occupation contracts in Wales, whenever granted, will require written statement
Real estate
Reforms to the UK's private rented sector finally arrive four years after the government's response to consultation
Connect with one of our experts