Unpacking the future of logistics: About the report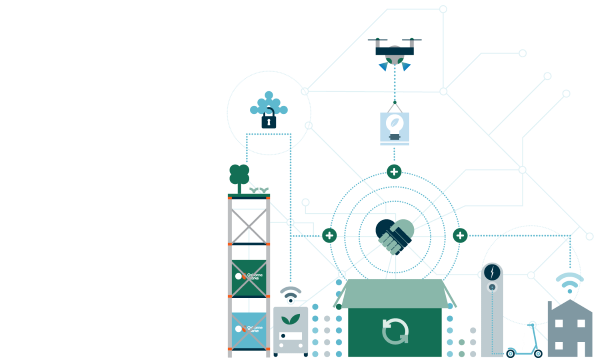 Logistics is evolving at an unprecedented pace. Resilience and success requires that we understand the drivers of change and their likely impact. With this knowledge we can protect our interests and capture emerging opportunities in this market. 
Our upcoming report highlights what's changing and what the resulting requirements, risks and opportunities are. Our research and conversations with some of the best logistics businesses indicate that the key considerations for ensuring the long-term resilience of logistics are energy supply and security, the use of technology and data, and the growing influence of local communities. At Osborne Clarke we have already seen how these issues have shaped other sectors, allowing us to offer additional insights.
 
Read now
Thriving in tomorrow's world will require an understanding of the drivers of change. This report identifies those drivers and a direction of travel for the future. With this information, logistics can continue to build resilience and you can find success Ian Wilkinson - International Head of The Built Environment
Buildings are not made equal, but without data you cannot convey that Natali Cooper - Head of Portfolio and Asset Management and Head of ESG at GLP Europe
There has to be a diverse and vibrant culture in our businesses. Logistics is not about trucks and warehouses, it's about people that make it happen. Abhy Maharaj - Chief Commercial Officer at Newcold
A great place to work is very high on the agenda of occupiers. We have a job in making sure that buildings are bright places to work with a nice external environment that people can enjoy Nicki Whitaker - Senior Director Customers and Markets at St Modwen
Methodology
From November 2022 to January 2023, working alongside Meridian West and Brook Intelligence, we undertook a mixed-method programme of research, consisting of desk research and in-depth interviews: with developers, occupiers, researchers and Osborne Clarke experts.
The research focused on the future of logistics, with a particular focus on three trends:
Connect with one of our experts