The Built Environment
How understanding data and protecting value is the future warehouse challenge across Europe
Published on 7th Sep 2023
Questions around the use of data need to be to the fore for logistics owners and occupiers of facilities of the future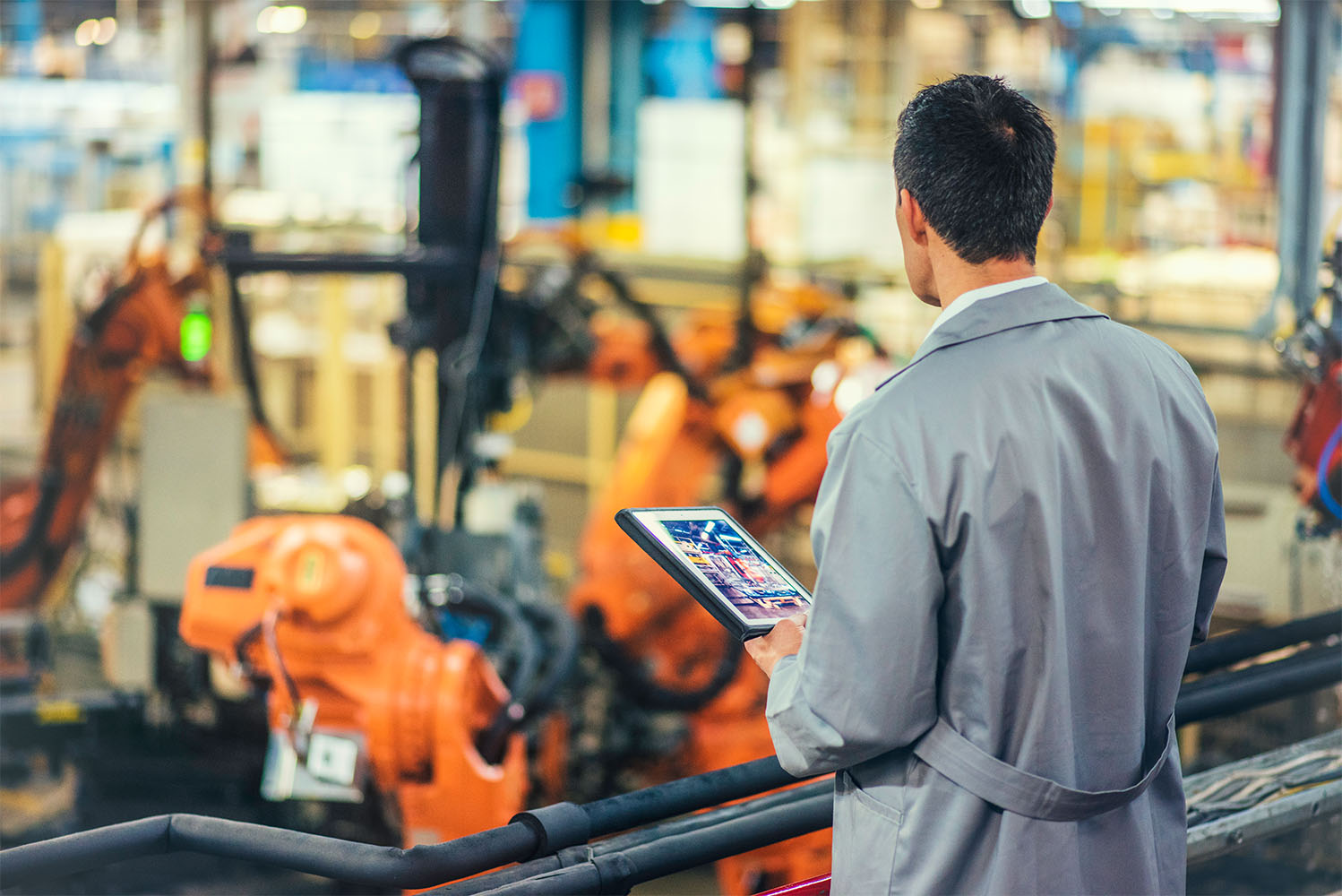 Sophisticated warehouse systems can generate vast amounts of data that might be capturing staff movements, heating and power consumption, intelligent lighting, water use and traffic movements, and more.
As owners' business models evolve, with an increasing focus on technology-enabled aspects such as warehouse automation, energy efficiency and mobility-as-a-service, data is increasingly important.
Complex management chain
Consequently, data-related issues in the warehouse and logistics sector can be complex, especially where data is managed and used by various different participants in the management chain – such as fund managers, property managers and facilities managers. This raises a range of questions. Who owns the data? Who can use it and for what? Is it secure? These ought to be front of mind for logistics owners and occupiers, who need to understand data, wherever it sits in their management chains. The question is: which of them will benefit?
At one end of the spectrum, owners may look to monetise data directly, by packaging and selling access to their aggregated data. Less eye-catching, but potentially of wider importance, is the internal value of their data to property owners and occupiers. For example, data about vehicle movements can inform decisions about where to site distribution centres or electricity infrastructure; data about which parts of buildings are accessed at which times can optimise the design of future building layouts; information from heating and lighting systems allows prediction of energy demand and better design of building control systems.
Quality and potential
Rapid improvements in data analytics, which has been enhanced by machine-learning and AI systems, will transform the quality of insights that can be gleaned from a building's data, but for these systems to have maximum effect, they should be trained on high-quality data: accurate, up to date, well structured and rich in contextual detail.
Where both owners and occupiers are aware of the potential value in all this data, each may look to protect and restrict it. Building owners need to make sure that tenancy and management agreement terms ensure that they hold this data, or at least have wide rights of access and use, alongside tenants.
Otherwise, they may find that others have access to data unexpectedly or, worse, that owners themselves don't have access to all the data they expect or can't use it for their own purposes. Intellectual property rights in data are not straightforward, meaning that use of contracts is crucial to weave a web of protection around its data assets.
Data protection
Increased use of data is not without risks: surveillance of warehouse staff has attracted widespread criticism and the tracking of vehicle movements may not exactly thrill those in communities neighbouring logistics parks. Logistics owners need to be on top of those risks, particularly as they look to build more positive and collaborative relationships with the communities in which they operate.
In addition, regulators around the world are increasingly alive to the challenges data collection presents, with the EU leading the way. The EU's Data Governance Act and draft Data Act will have far-reaching implications for the use of data, including some of that from buildings.
And, of course, some buildings data will be personal data subject to data privacy laws, such as the General Data Protection Regulation in the UK and EU.
Newbuild 2035
While the vast majority of today's logistics facilities will still be in use in 2035, the newbuild in 2035 will be a very different beast. Just as the industry has transformed since 2010, so it will have evolved completely again by 2035.
Technology will play a significant role in delivering the speed, efficiency and automation required in the movement of products from large regional warehouses to the urban distribution centres while also enabling faster picking, loading and delivery of these products.
Accessing powerful processing that is off-site in the cloud will also reduce the energy consumption of the building itself – a positive if the building is to be capable of operation entirely off-grid. And the more sophisticated use of data will further optimise the use of energy.
The use of advanced technology and robotics will require upskilling of the workforce, generating a positive social impact through developing staff and equipping them for a tech-enabled future. Logistics facilities will be both environmentally and socially aware, constructed to net zero without utilising off-sets, attracting green financing and social impact investors to the market.
Facility of the future
The facility of the future will have Internet of Things (IoT) systems to collect and share vast amounts of data. IoT will be fundamental to the improved visibility and connectedness of full supply chains.
AI and data analytics will be used to identify problems, predict maintenance need, optimise loading or unloading patterns and enhance the predictability of supply requirements.
Metaverse applications such as virtual reality visualisations of the planned building and internal layout options. Augmented reality technology will offer a digital overlay of data and analytics to those on the warehouse floor, or for managers overlooking activity, allowing them to make faster and better informed decisions.
Virtual mirror
Digital twins offer a "virtual mirror" of the building and what happens inside. They will be the building blocks of the industrial metaverse, a powerful tool in the design and construction phase. The twin will be the default, used not only to model the physical shape of the building, but to optimise energy consumption and the movement of goods and staff.
The virtual mirror offered by digital twins can also help gather valuable data for sustainability reporting, which is becoming increasingly important for both investors and regulators. As new logistics solutions are developed, digital twins can track the components of the systems and facilities and capture a building's sustainability data.
Both building design enhancements and fit out changes will be improved as precise placement of robotic systems will be perfected in digital form.
While early investigations are taking place into the boost available from quantum processing, gateway technologies appear to be well suited to optimising tasks that have numerous variables. A warehouse pick is a good example with the need to identify the "fastest" and "most efficient" routes but also with consideration given to, for example, cold storage or delicate items.
Osborne Clarke comment
Whether classical or quantum, complex processing tasks will take place in the cloud, not on site. Fast, secure and resilient connectivity is therefore fundamental. Developers will need to embrace cutting-edge digital infrastructure as an integral part of the base build. The availability of "plug and play" superfast cabling will be a draw for occupiers.
This is the second Insight in a series looking at how community, energy and technology are transforming the logistics sector and was drawn from our recent Unpacking the Future of Logistics report. The series opened with a look at how a positive social impact can deliver business advantages. The final Insight will look at why regulators need to keep pace with energy innovation to ensure the benefits of technological change is captured and escalated.