Like all law firms we're only as good as our people
So, when it comes to recruitment we look for talent, commitment and imagination but also something extra.
Potential.
To join, you'll need to be very good, but we want you to be great. So that we both get the most out of your employment, we put a lot of effort into selecting people who will rise to the top and then we give them the support and resources to do just that.
We recognise that our people have lives outside work. That's why we have developed a series of family-friendly policies and benefits to help you maintain that healthy balance.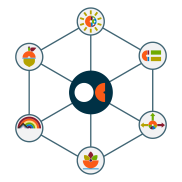 Inclusive recruitment and accessibility
If you have a disability, are neurodivergent, or live with a condition that may impact your journey to our office or your performance at interview, we will support you with the adjustments you need.
I joined Osborne Clarke for three primary reasons: its culture, ambition and geographic footprint. I was given a clear objective to grow the IP Disputes team and have been fully supported at all levels of the firm in achieving that goal. Arty Rajendra - Partner and Head of IP Disputes
Our team acts for high profile clients on some of the biggest and most interesting procurement challenges out there; from sunken treasure to pioneering medical equipment. The quality and variety of work on offer at Osborne Clarke is second to none. Craig McCarthy - Partner – Regulatory Disputes
Osborne Clarke is a fantastic place to work. I enjoy my time here as much today as when I joined 15 years ago. The firm as a whole is friendly, it has a very supportive working environment and chance of progression is high Sharon Furnival - BSM Assistant
My experience at Osborne Clarke has been fantastic. The independent approach that I have to take when working and studying has really helped me to develop useful and practical skills. Yazmin Adrissi - Trainee Solicitor
In focus: Our new Bristol home
We recently moved to Halo, one of the most sustainable office buildings in the UK and part of the award-winning Finzel's Reach regeneration project.
To ensure our new home would meet the needs of its people and reflect its core values, the office features extensive indoor planting including "living walls" and indoor gardens, with the fit-out using reclaimed tiles and recycled materials to support the firm's focus on sustainability.
Osborne Clarke in Bristol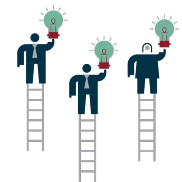 Bespoke development
We foster the brightest and the best, with class-leading training and development programmes, and a unique climate of learning and discovery for everyone. We place value on individuals and respect their needs, motivations and choices.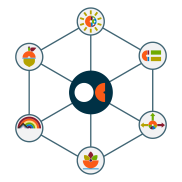 Open and inclusive
At Osborne Clarke, we are known for our open and inclusive culture. We believe that by investing in the diversity and wellbeing of our people, we create an environment where everyone can thrive to be the best they can be.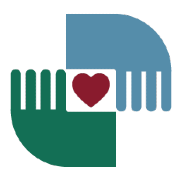 A healthy balance
We recognise and value the fact that at our people have lives and commitments outside of work. We have invested in connected working for our people and, where possible, we will accommodate flexible working for all our roles.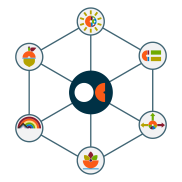 Why diversity matters to us
Sustaining an inclusive culture and increasing diversity within our firm are central to making Osborne Clarke a great place to work and a great firm for our clients to work with.
Our roles
To find out more about the roles we have available, choose from the sections below and start your career today.
26
International locations
3
Transformational trends