Women in Partnership
At Osborne Clarke, across all of our teams, we want to increase the number of women in senior roles. We support gender equality across promotions, recruitment and succession planning, and take concrete steps to make sure more of our women progress into partnership and leadership roles.
This hub highlights the journeys our female partners have taken as leaders within Osborne Clarke, the work they carry out with high-profile clients, and the opportunities there are in our supportive and collaborative environment. 
As a firm, we're only as good as our people, and we will continue to build an international legal business that reflects the diversity of our communities and clients. 
We encourage women to be part of our growing international organisation, helping to build a positive and inclusive working atmosphere and contribute to the growth and development of Partners and junior women in general.
Get in touch
In my career I was inspired and motivated by my female partner colleagues. We represent many ways of life, we have a very good relationship with each other and we like to work with each other Katharina Feddersen - Partner, Germany
There is a particular warmth of the female partner network (within the firm). I love the genuine friendship and support I have from my peers, but I have also learnt a massive amount from our senior female leaders Alice Conway - Partner, UK
The network of female partner across Osborne Clarke is brilliant – no matter what your circumstances, you genuinely feel that you are never alone Sarah Knight - Partner, UK
I think what's really exciting about the Female Partners Network is seeing how women from across our international firm come together to work, network, share ideas, but also make real progress and increase the number of women in partnership Katherine Kirrage - Partner, UK
I chose Osborne Clarke for three reasons: culture, international footprint and ambition Arty Rajendra - Partner, UK
Everyone is super open. Very much eager to help both within an international context but also across service lines, across sectors. Everybody is very eager and enthusiastic to help others when you reach out to them. Marie-Louise Weeda - Partner, Netherlands
Now that I'm a partner you have control of a lot of things - giving direction to the firm, you can train and educate other people. And you can bring a lot to the clients because you have direct contact with them Marie Canivet - Partner, Belgium
I draw on support from my peers - both in the place that I work and from clients. It's great to be able to talk to people who are in a similar profession about challenges that they are facing – at work or at home – and trying to get the juggle right Benedicte Perowne - Partner, UK
We are truly international: we have cross-office teams, international teams, so you can easily call up someone in our Polish office, German office to ask them a question about a particular deal Caroline Saul - Partner, UK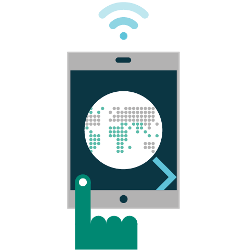 What's it like working here? Just ask
Talk to our people about their experience of being a partner at Osborne Clarke
Connect with one of our experts