Commercial
Electronic Trade Documents Act paves way for digitalised trade in the UK
Published on 12th Sep 2023
A new era of paperless international trade could enhance the UK economy by £1bn over the next decade, says government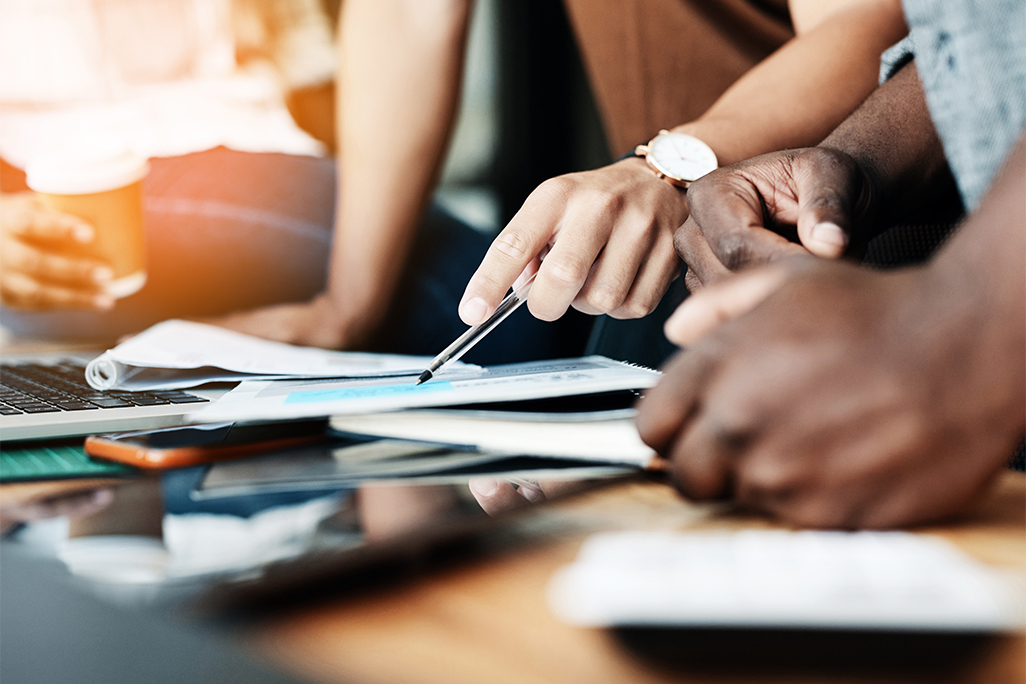 The Electronic Trade Documents Act 2023, which comes into force on 20 September 2023, allows the possession of electronic trade documents and establishes an important new principle that an electronic trade document has the same legal effect as an equivalent paper form if the circumstances under the legislation are met. The UK government has called this a "simple yet impactful change" which should make trade more straightforward, efficient and sustainable.
Physical possession
Various special category legal documents underpin international trade, and a lot of practices associated with their formalities date back hundreds of years. One such formality relates to the special weight given to physical possession of the document. This possession has only been associated with tangible assets; that is, documents in paper form, under the laws of the UK. For example, in shipping of goods by sea, a bill of lading entitles a buyer to possession of the goods when the document is physically transferred to the buyer.
This position has resulted in the majority of international trade documents being in paper form. The Law Commission of England and Wales estimates, for example, that the worldwide container shipping industry generates billions of paper documents a year and this, of course, has an impact on time and efficiency as well as the environment.
To address this issue the UK government asked the Law Commission to provide its recommendations and draft legislation on the legal recognition of electronic trade documents, which the Law Commission prepared in March 2022. The resulting bill received Royal Assent on 20 July 2023.  
'Paper trade document' scope
The act first identifies the criteria that a document must satisfy in order to qualify as a "paper trade document", because the legislation covers electronic forms of trade documents that are currently used in paper form. A paper trade document must meet the following requirements:
It must be in paper form.
It must be a type of document that is commonly used in at least one part of the UK and in connection with trade in or transport of goods, or financing such trade or transport of goods. The act provides the most common examples of documents that could fall within its scope, such as a bill of lading, a bill of exchange, a promissory note, a ship's delivery order, a warehouse receipt, a mate's receipt, a marine insurance policy, and a cargo insurance certificate.
There must be a requirement to possess a document under a law or commercial custom, usage or practice, for a person to be able to claim performance of an obligation. This requirement makes it an "umbrella" provision, meaning it could potentially cover a broad range of documents, including those for which possession might be relevant only under certain circumstances or in the future.
What is an electronic trade document?
First of all, a document in electronic form has to contain the same information as required for the paper trade document in order to qualify as an "electronic trade document". There are no additional requirements as to the information an electronic equivalent should contain.
The act also specifies that an "electronic trade document" constitutes information in electronic form "together with any other information with which it is logically associated that is also in electronic form". Since an electronic document may consist of various components, such as human readable text as well as a data string or data structure, which is logically associated with the text, the legislation ensures that all such components are regarded as one document.
Requirements for an electronic trade document
Reliability of the system
A reliable system must be used to ensure the functionality of the electronic document. The act provides for a list of factors that a court could take into consideration to assess the reliability of a system, but does not recommend any particular technology. The system should ensure that the electronic document can be distinguished from copies and is protected from unauthorised alteration.
Exclusive control
It must not be possible for more than one person to exercise control over the document at any one time. A number of people can have control over the document at the same time (for example, if they have the respective access credentials), but only one person can exercise control at any one time. Further, the system must allow any person, who is able to exercise  control, to evidence this.
The act defines the ability to exercise control of a document as having the ability to use, transfer or otherwise dispose of the document (whether or not the person has a legal right to do so). Merely reading or viewing a document does not qualify as use of the document.
Divestibility
Transfer of the electronic trade document must entail the transfer both of the document and of the ability to exercise control over such document (unless the person is able to exercise control by virtue of being a transferee).
Paper and electronic equivalence
Importantly, the act provides that an electronic trade document has the same effect as an equivalent paper trade document. Anything done in relation to an electronic trade document has the same effect (if any) as it would have in relation to an equivalent paper trade document. So, if the transfer of possession of a physical paper trade document is how a right to claim performance of the obligation embodied in that document is transferred, then transfer of possession of the equivalent electronic trade document will be required in the same way.
As a result, the intangible electronic trade document can be possessed, and it can be "handed over" by way of its transfer on the system. Such a change is undoubtedly going to greatly simplify the way businesses trade with each other and provide them with a greater level of security over their "paperwork" which now could be digitalised.
Change of form
The trade document may be converted from paper to electronic form and vice versa. However, there are specific requirements to be met, such as:
a document in a new form shall contain a statement that it has been converted; and
any contractual or other requirements relating to the conversion of the document shall be complied with.
The outcome of such conversion would be that the document in the old form no longer has legal effect, and the document in the new form gives effect to all the rights and obligations contained in the old form.
It also provides for an "opt-out" provision; that is, if the parties do not wish to rely on the provisions relating to electronic trade documents, they are not required to do so.
Territorial extent
The act extends its effect to England and Wales, Scotland and Northern Ireland, except for one minor exception which applies to Scotland only.
Osborne Clarke comment
This legislation is an important step towards the digitalisation of international trade and is expected to provide multiple and very significant benefits. The government estimates that it will have a profound effect on the UK economy potentially enhancing it by over £1 billion over the next decade. At the same time, it is believed that this legislation may become an example for further digitalising trade on an international level.
Providing electronic trade documents with an equivalent effect to their paper versions means that international trade documents will no longer need to be handled on paper. In its impact assessment of the Electronic Trade Documents Bill, the UK government referred to research which showed that the processing time of a digital trade document, compared with its paper version, could be as little as 10 minutes, compared with seven days!
Therefore, this change should reduce costs, increase efficiency, enhance security and transparency, and could provide huge environmental benefits by drastically reducing the amount of paper used in commercial trade transactions.
Anna Matsiienko, Paralegal with Osborne Clarke, contributed to this Insight.