Regulatory Outlook
Regulatory Outlook | April 2022
Published on 28th Apr 2022
Welcome to the Regulatory Outlook, providing you with high-level summaries of important forthcoming regulatory developments to help you navigate the fast-moving business compliance landscape in the UK.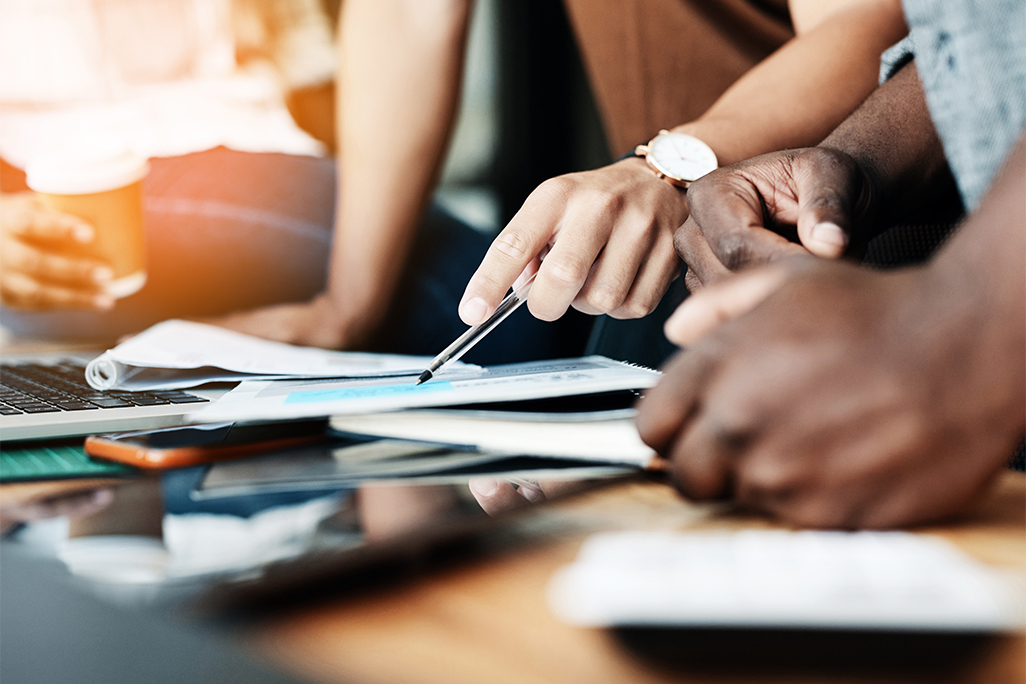 Key developments this month include:
The government has announced several key reforms to UK consumer law which suggests that its direction may diverge from the EU's approach
Defra publishes proposal to reform the UK packaging waste regime 
European Commission presents package of European Green Deal proposals
Contents
Bribery, fraud and anti-money laundering
Environmental, social and governance
---
Advertising and marketing
ASA announces new pilot programme to improve online transparency
The Advertising Standards Authority (ASA) has announced a one-year pilot entitled "Intermediary and Platform Principles", extending the regulator's role online with the participation of companies in the digital advertising supply chain. The aim of the pilot is to standardise cooperation between the ASA and the organisations it regulates.
As part of the pilot, companies will voluntarily disclose how they operate in accordance with the pilot's principles. This information will be analysed to ascertain to what extent the ASA is capable of enforcing the Committee of Advertising Practice (CAP) Code, and suggestions will be made to plug any gaps thereafter. 
Tough new rules to protect under-18s from the appeal of gambling ads
On 5 April, CAP announced the introduction of "tough new rules" for gambling ads to safeguard young and vulnerable people. The new rules dictate that gambling and lottery ads must not "be likely to be of strong appeal to children or young persons, especially by reflecting or being associated with youth culture". The introduction of the phrase "strong appeal" will significantly impact advertisers looking to promote their brands using prominent sportspeople, celebrities, and social media influencers. Ads will no longer be allowed to use stars from reality shows popular with under-18s, top-flight footballers with a considerable following on social media, or references to videogames that are popular with under-18s. 
European Commission presents package of European Green Deal proposals
Please see Consumer law.
Contacts
---
Bribery, fraud and anti-money laundering 
No further update this month.
Contacts
---
Competition 
CMA consults on draft guidance to accompany Vertical Agreements Block Exemption Order
On 31 March 2022, the Competition and Markets Authority (CMA) launched a consultation on draft guidance to accompany the Vertical Agreements Block Exemption Order (VABEO). This consultation will run from 31 March 2022 until 5 May 2022. The VABEO is needed to replace the retained EU Vertical Agreements Block Exemption Regulation (retained VABER), which expires on 31 May 2022. The regulations guide businesses as to how vertical arrangements (such as supply, distribution and franchising agreements) between manufacturers, distributors and retailers can be structured in order to avoid breaching competition law.
The VABEO reflects the CMA recommendation to replace the retained VABER broadly in line with the status quo, albeit with some important amendments proposed by the CMA. The draft guidance addresses changes in the following policy areas: 
Dual distribution;
Retail price maintenance;
Territorial and customer restrictions;
Indirect measures restricting online sales;
Parity obligations; and
Agency agreements
The proposed changes will, in practice, have a substantial impact on the structuring of distribution agreements. Many businesses, including manufacturers and brand owners, should take note of the proposed changes and consider whether they should respond to the consultation.
Subsidy Control Bill: BEIS consultation 
On 25 March 2022, the Department for Business, Energy and Industrial Strategy (BEIS) launched a consultation on the Subsidy Control Bill. This consultation requests input on the regulations surrounding subsidies and schemes of interest (SSoI) and subsidies and schemes of particular interest (SSoPI). We previously discussed the Subsidy Control Bill in February's Regulatory Outlook.
A subsidy or scheme designated as an SSoI may be voluntarily referred to the Subsidy Advice Unit within the CMA. In contrast, a subsidy or scheme designated as a SSoPI must be referred to the Subsidy Advice Unit.
The government proposes cumulative monetary thresholds for defining SSoIs and SSoPIs. These thresholds define subsidies and subsidy schemes as follows:
SSoPIs if they are over £10 million, or over £5 million and in a sensitive sector.
SSoIs if they are between £5 million and £10 million.
Currently there are eight sensitive sectors listed in the guidance:
Manufacture of basic iron and steel and of ferro-alloys;
Aluminium production;
Copper production;
Manufacture of motor vehicles;
Building of ships and floating structures;
Manufacture of motorcycles;
Manufacture of air and spacecraft and related machinery; and
Production of electricity.
The consultation closes on 6 May 2022. Any company which receives a subsidy in any form or believes it may do in the future should consider whether to actively engage with BEIS to shape the direction of this new legislation.
CMA publishes Annual Plan 2022/23
On 24 March 2022, the CMA published its Annual Plan for 2022/23. In it, the CMA has highlighted the following key themes on which it intends to focus when exercising its functions:
Protecting consumers from unfair behaviour by businesses, during and beyond the Covid-19 pandemic.
Fostering competition to promote innovation, productivity and long-term growth right across the UK.
Promoting effective competition in digital markets.
Supporting the transition to low carbon growth, including through the development of healthy competitive markets in sustainable products and services.
Delivering new responsibilities and strengthening its position as a global competition and consumer protection authority.
Protecting consumers from unfair behaviour by businesses, during and beyond the Covid-19 pandemic.
Of key importance for all businesses is the CMA's clear intention to focus both on digital markets and on promoting sustainable markets. As part of this, the CMA has created the Digital Markets Unit within itself to focus on digital markets. (We have previously discussed the Digital Markets Unit, and see our recent Insight on UK and EU approaches to competition law and sustainability.)
Contacts
| | | |
| --- | --- | --- |
| | | |
---
Consumer credit and payments
HM Treasury speech on package of cryptoasset measures
On 4 April 2022, HM Treasury published a speech by John Glen, Economic Secretary to HM Treasury, which outlines a package of measures to ensure the UK remains a global cryptoasset technology hub. HM Treasury's consultation response sets out more details on many of these measures.
The package includes:
legislative measures to bring stablecoins used as a means of payment within scope of the UK payments framework and the regulatory perimeter,
planned future work on the regulation of other cryptoassets,
exploration of the benefits of distributed ledger technology,
plans to legislate for a Financial Market Infrastructure Sandbox to help firms innovate, and
an FCA-led "crypto-sprint" involving industry experts.
HM Treasury also announced the establishment of a new Cryptoasset Engagement Group to help guide the government in its next steps.
Other developments include the creation by the Royal Mint of a non-fungible token, to be issued by summer 2022, and the establishment of a new Centre for Finance, Innovation and Technology Steering Committee, chaired by Ron Kalifa OBE.
European Parliament agrees negotiating mandate for proposed Regulation on information accompanying transfers of funds and certain cryptoassets
On 7 April 2022, the European Parliament published a press release announcing that it has agreed its negotiating mandate on the proposed Regulation on information accompanying transfers of funds and certain cryptoassets, which is intended to revise and recast the revised EU Wire Transfer Regulation, and has agreed to start negotiations with the Council of the EU.
In March 2022, the Parliament's Economic and Monetary Affairs Committee (ECON) voted to adopt a report containing suggested amendments to the proposed Regulation, covering areas such as the traceability of transfers of cryptoassets, removing minimum thresholds, and the creation of a public register of high-risk entities. ECON and the Committee on Civil Liberties, Justice and Home Affairs have been permitted to begin negotiations on the basis of the report.
HM Treasury and BoE respond to House of Lords Economic Affairs Committee report on CBDCs
On 18 March 2022, HM Treasury and the Bank of England (BoE) published their responses to the recommendations in the House of Lords Economic Affairs Committee's January 2022 report on the potential for a UK retail central bank digital currency (CBDC). 
Work on evaluating the case for a CBDC is in the research and exploration phase, and no decision has been made on whether to issue a UK CBDC. A planned 2022 consultation paper will set out the Joint CBDC Taskforce's assessment of the case for a UK CBDC. In any event, the case for an alternative form of central bank money is being considered alongside cash and bank deposits and not as an alternative. 
Responding to the recommendation that the taskforce should consult on the use case for a wholesale CBDC alongside the retail CBDC consultation, it was pointed out that the BoE already provides wholesale digital central bank money through its real-time gross settlement system.
BoE reports on responses to discussion paper on new forms of digital money
On 24 March 2022, the BoE published a paper reporting on responses to its June 2021 discussion paper on new forms of digital money, which set out the BoE's thoughts, including on systemic stablecoins and a potential UK central bank digital currency (CBDC).
Key points raised by respondents include:
Digital money would provide benefits, but any publicly-provided digital money should not replace cash.
It is very important for the public to have direct access to central bank money.
Any private sector firm issuing or intermediating payments in new forms of digital money must be compliant with the regulatory framework on data protection.
Interoperability between all forms of money, including new forms of digital money, was essential.
In terms of next steps, while the BoE has not yet made a decision on the topics in the discussion paper, the feedback showed support for it to continue work in this area. 
Digital euro: European Commission launches consultation
On 5 April 2022, the European Commission launched a targeted consultation on a digital euro. The feedback period runs until 14 June 2022.
The introduction of a digital euro aims to preserve the role of public money in a digital economy. The digital euro would be an electronic form of money, issued by the Eurosystem (the European Central Bank and the national central banks of the euro area), and accessible to all citizens and firms. A digital euro would not replace cash. 
Contacts
---
Consumer law
Government proposes consumer law reform
On 20 April, the UK government proposed a number of reforms to consumer law with the aim of protecting consumers from certain business practices which have proliferated in recent years. This follows as a result of the Department for Business, Energy, and Industrial Strategy's consultation last year on "Reforming competition and consumer policy". The key reforms relate to: (1) promoting enforcement by increasing regulatory power and oversight; (2) fake reviews; (3) subscriptions; and (4) package travel rules. 
For more detail on the proposals, please see our Insight.  
European Parliament and Council reach agreement on the Digital Services Act
On 23 April, the European Parliament and EU Member States have reached political agreement on the proposed Digital Services Act (DSA). The Commission's press release on the agreement states, "the DSA sets out an unprecedented standard for the accountability of online platforms regarding illegal and harmful content". The obligations imposed by the DSA vary depending on the size and role of online intermediaries and include obligations to assess and mitigate risk, counter illegal online content, and empower users.  Although the latest draft legislation is not yet available, it is anticipated that the legislation will impose onerous obligations on platforms with 45,000,000 active users or more to take down harmful content "immediately" - which means within 24 hours. Other platforms will be subject to less complex requirements. Sanctions for breach will likely be up to six percent of global turnover and there will be additional obligations to provide the Commission with access to data and algorithms to ensure compliance. Finally, the ban on so-called dark patterns is intended to go ahead. For more information on dark patterns please see here.
Once adopted, the DSA will be directly applicable across the EU and will apply fifteen months after entry into force (or from 1 January 2024, whichever is later). For very large online platforms, an earlier date will apply: four months after designation.  
European Commission presents package of European Green Deal proposals
On 30 March, the European Commission presented a package of European Green Deal proposals to make sustainable products the norm in the EU and empower consumers to make greener choices. As part of this, the Commission has proposed a new directive: the Directive on Empowering Consumers for the Green Transition. This directive would be similar to the Omnibus Directive under the EU's New Deal for Consumers initiative in that it would introduce updates to the Unfair Commercial Practices Directive and the Consumer Rights Directive. 
In addition, the Commission also presented proposals intended to encourage sustainable products, including by extending the eco-framework, creating digital product passports to enable repair and recycling, and measures for sustainable textiles. For more on these proposals, see our Insight. 
The European Parliament adopted the Commission's proposals in a resolution on 7 April and the resolution has now been passed onto the Council and the Commission. 
Exception to the right of withdrawal 
On 31 March 2022, a District Court in Germany handed down a judgment on a case concerning the existence of the right of withdrawal from a contract regarding the purchase of tickets for a concert. The consumer brought the claim on the basis that she was entitled to a reimbursement of the price of the entry ticket for a concert that was cancelled due to the Covid-19 pandemic. 
The consumer had brought the tickets from a ticket agency service, CTS Eventim, and was not satisfied with the voucher sent by them, which had been issued by the concert organiser and corresponded to the purchase price. Instead the consumer wanted to exercise her right of withdrawal from the contract, and as a consequence receive reimbursement in cash as well as compensation for ancillary costs. 
The court had to look to whether the consumer could withdraw from the contract concluded with the agency under the Consumer Rights Directive. The directive excludes a right of withdrawal in regard to a provision of services related to leisure activities if the contract provides for a specific date of a performance.
Given that the agency was not itself the organiser of the concert in question, but sold the tickets in its own name on behalf of the concert organiser, the court had to understand whether the exception would apply in this case. The court concluded that the exception to the right of withdrawal could be used in this case, highlighting that there is no right of withdrawal in the case of a purchase from an intermediary if the economic risk linked to the exercise of that right would fall on the organiser. 
This decision has wider implications for how exceptions to the right of withdrawal and other pre-contractual information requirements apply when a consumer buys from an intermediary such as a ticket reseller or a third party selling through an online marketplace, or similar.
Online Safety Bill returns to Parliament for second reading
On 19 April, following the Easter recess, the House of Commons began its second reading of the Online Safety Bill. The Bill requires social media platforms, search engines, and other apps and websites that allow users to post content to improve the way they protect their users. 
Alongside this, the government has announced the next phase of its Online Media Literacy Strategy, which aims to provide training to vulnerable people and people from lower socio-economic backgrounds.   
Many data-driven businesses will need to be aware of the new duties set out in the Bill and ensure compliance with the various content moderation, and other, requirements. Read more in our recent Insight.
 
Contacts
---
Cyber security 
UK government has urged businesses to be more vigilant to cyber threats 
A UK government report, published on 30 March 2022, has revealed that over the last 12 months cyber attacks have been on the rise and as a result businesses are being encouraged to bolster their cyber security practices.  The government further encourages organisations to follow guidance to reduce the risks of a cyber attack, such as guidance from the National Cyber Security Centre on "Actions to take when the cyber threat is heightened", for small businesses "Cyber Essentials" and the "Small Business Guide", and for larger organisations the "Board Toolkit".  
The government reiterates its aim to strengthen critical businesses' cyber resilience through its proposed updates to the Network and Information Systems (NIS) Regulations (see our earlier Regulatory Outlook on the government's proposals announced earlier this year).  
European Commission consults on Cyber Resilience Act
On 16 March, the Commission announced a call for evidence into its EU Cyber Resilience Act proposals. The consultation comes after the Commission recognised that the existing EU framework does not cover all types of digital products and covers only certain aspects of the cybersecurity of tangible digital products. The aim of the proposals is to improve the internal market's functioning by (1) streamlining existing rules, such as the Network Information Systems Directive, and (2) ensuring commonality of cybersecurity requirements across digital products and ancillary services.
ICO consultation on breach reporting data draws to a close
The Information Commissioner's Office (ICO) consultation on breach reporting data closes on 30 April. The views gathered will inform the way the ICO publishes breach reporting data. Once the feedback has been reviewed, the ICO will publish an update on its website. This could have widespread implications for businesses that suffer personal data breaches, whether through their own fault, the fault of a supplier, or a cyber attack, as more information related to the breach being publicly available increases the likelihood of follow-on claims and damage to reputation.  
Contacts
---
Data protection
EU and US announce political agreement on a new Trans-Atlantic Data Privacy Framework
On 25 March 2022, Ursula von der Leyen, the President of the European Commission, and Joe Biden, the President of the United States, jointly announced that they had reached political agreement on a new framework for transfers of personal data from Europe to the US. The Trans-Atlantic Data Privacy Framework is intended to replace the EU-US Privacy Shield, which was invalidated by the Court of Justice of the European Union (CJEU) in Schrems II in July 2020. 
This will be welcome news to many organisations still grappling with the implications of the Schrems II judgment for transfers of personal data to the US. That said, further detail on the framework is still to be revealed and it will likely be some time yet before anything is finalised. 
The European Data Protection Board released its own statement in response to the news, highlighting that it will be examining the agreement and, in particular, how it addresses "the concerns raised by the CJEU". 
UK government to introduce new legislation to make digital identities more trustworthy and secure
On 10 March 2022, the government published its response to its public consultation on digital identities, announcing that it will "introduce new legislation to ensure digital identities are as trusted and secure as official documents such as passports and driving licences". It is hoped that utilising digital identity solutions to verify a person's identity will in fact "boost users' privacy" by limiting the amount of personal data shared compared to when using official documents. 
The new legislation will establish accreditation and certification schemes to enable organisations to obtain a trustmark demonstrating they are meeting "the highest security and privacy standards" when handling digital identities. There will also be an interim governing body set up called the Office for Digital Identities and Attributes (ODIA) which will be responsible for issuing trustmarks and overseeing companies' compliance with the standards. 
European Parliament approves the European Commission's proposal for a new Data Governance Act 
On 6 April 2022, the European Parliament plenary session voted in favour of approving the European Commission's proposal for a new Data Governance Act. The Act, which was first proposed in November 2020, is intended to encourage greater data sharing – particularly data protected by rights, such as intellectual property, data privacy, confidentiality and trade secrets. (See our earlier Insight on the proposal.) 
The Act will need to be formally adopted by the European Council before it is published in the Official Journal, following which it will apply 15 months from the date of publication.  
UK government has urged businesses to be more vigilant to cyber threats 
Please see Cyber Security.
 
Contacts
---
Employment and immigration
Fire and rehire: new statutory code of practice
Labour Markets minister, Paul Scully, has announced a new statutory code on the practice of "fire and rehire", the procedure whereby an employer dismisses a worker and rehires them on new, less favourable terms. There have been increasing calls during the Covid-19 pandemic for legislation around fire and rehire practices. Late last year, the government confirmed that it would not be introducing any statutory protection for workers, but instead asked Acas to publish guidance for employers. 
The new statutory code "will detail how businesses must hold fair, transparent and meaningful consultations on proposed changes to employment terms", including practical steps that employers should follow. Read more on this in our Insight. 
No mandatory ethnicity pay gap reporting: guidance to be published in 2022
As detailed in our Insight, the government has published its response to the report of the Commission on Race and Ethnic Disparities which made a number of recommendations to address ethnic and racial disparities across society. The response "Inclusive Britain" sets out over 70 actions in response to these recommendations, grouped under three main themes: trust and fairness, opportunity and agency, and inclusion. Together, these actions set out an inclusion strategy for Britain in an era of rapidly changing demographics, social media, increasing ethnic diversity and advances in artificial intelligence.
The response states that mandatory ethnicity pay gap reporting will not be introduced, as "it may not be the most appropriate tool for every type of employer seeking to ensure fairness in the workplace" and the government also "want to avoid imposing new reporting burdens on businesses as they recover from the pandemic". Instead, the government will be supporting employers with voluntary reporting and will publish guidance in summer 2022 to include case studies of those companies who are already reporting, and will give employers the tools to understand and tackle pay gaps within their organisations and build trust with employees. The response states that "once employers are equipped with a trustworthy, consistent standard for reporting, we would expect them to take meaningful action to identify and then tackle the causes of disparate pay".  
New Vento bands announced  
As well as earlier changes announced which came into force this April (see our previous Regulatory Outlook), the President of the Employment tribunal awards has issued updated Vento bands (for assessing injury to feelings awards) which take into account the retail price index (RPI) measure of inflation. For claims presented on or after 6 April 2022, the bands will be as follows:
Lower band £990 to £9,900 for less serious cases;
Middle band £9,900 to £29,600 for cases that do not merit an award in the upper band;
Upper band £29,600 to £49,300 for the most serious cases; and
In excess of £49,300 for the most exceptional cases.
New public health guidance for workplaces 
Please see Health and Safety.
 
Contacts
---
Environment 
Defra publishes proposal to reform the UK packaging waste regime 
The Department for Environment, Food and Rural Affairs (Defra) on 26 March 2022 published its much-anticipated response to the consultation on the introduction of an Extended Producer Responsibility scheme (EPR) for packaging.
EPR is a system where obligated producers are responsible for 100% of the cost of collecting, sorting, treating and recycling packaging. UK currently operates on the basis of a producer responsibility system for packaging, which requires producers to cover a portion of these costs.
Defra's response to the consultation sets out some important changes that businesses need to be aware of. Some of the main points from the response are:
The EPR scheme has been delayed to 2024;
Thresholds for EPR obligations are to remain;
Certain costs can be passed onto consumers;
Online market places to be caught under the scheme;
Modulated fees to be introduced from 2025; 
Mandatory labelling on packaging to be introduced from 2026; 
Continuity of recycling targets in 2023; and
Scheme Administrator to be appointed.
Read more on this in our Insight. 
Defra publish consultation on reforms to improve PRNs and PERNs
Alongside its response to the consultation on EPR for packaging, Defra launched a consultation on its proposed reforms to the packaging waste recycling note (PRN) and packaging waste export recycling note (PERN) system. The consultation is focusing on the following areas for reform:
Reporting requirements on the sales of PRNs and PERNs;
Reporting requirements on how the revenue from PRN and PERN sales should be spent;
Timeframes for the trading of PRNs and PERNs;
The introduction of a "technical competence" test for compliance scheme operators and accredited reprocessors or exporters; and
The interface with the introduction of the Deposit Return System (DRS).
Defra further outlined that it is also seeking views on the introduction of a compliance fee for producers that fail to meet their obligations.
The consultation closes on 21 May 2022.
Commission proposes new Regulation on F-gases 
As part of the EU's Green Deal, on 5 April 2022 the European Commission published its proposal for a new regulation to reduce and control the use of fluorinated greenhouse gases (F-gases). The new regulation will repeal the current F-gas Regulation (517/2014) and will also amend the Whistleblowing Directive ((EU) 2019/1937). 
The objectives for the review are to:
Improve the implementation and enforcement on the illegal trade of F-gases. This will include increasing and standardising penalties. 
Address the issues with the current quota system for hydrofluorocarbons (HFC phase-down) and only allow F-gas use in new equipment where no suitable alternatives are available.
Improve monitoring and reporting to fill existing gaps and improve process and data quality for compliance.
The proposal will now be considered by the European Parliament and the Council. 
The Commission is currently seeking comments on its adoption of the proposal. Comments are to be made by 8 June 2022.
Commission proposes new Regulation on ozone depleting substances 
As well as the proposal for the new regulation on F-gases, the Commission also published its proposal for a new regulation on controlling ozone depleting substances (ODS), which will repeal the ODS Regulation 2009 (1005/2009). The ODS Regulation 2009 implements international obligations under the Montreal Protocol on ODS. The aim of this proposal is to:
Align the measures with the European Green Deal by mandating additional emission reductions that are feasible at proportionate costs. 
Ensure a more comprehensive monitoring of ODS including of substances that are not (yet) controlled. 
Improve enforcement powers and monitoring to tackle the illegal trade in ODS.
Simplify and improve the efficiency of existing rules, including abolishing the annual quota allocation system, to reduce the administrative costs. 
This proposal will now be considered by the European Parliament and the Council.
The Commission is currently seeking comments on its proposal. Comments are to be made by 8 June 2022.
European Commission presents package of European Green Deal proposals
Please see Consumer law.
Contacts
---
Environmental, social and governance 
US proposals for TCFD-aligned disclosure rules mark a big step towards global adoption
Different jurisdictions around the world are increasingly using the Task Force on Climate-Related Financial Disclosures (TFCD) framework (see more in our earlier Regulatory Outlook). In 2017, the TCFD published the framework to help businesses disclose climate-related financial information. Last month, that growing global support was underlined by the announcement by the US Securities and Exchange Commission of its proposal to introduce TCFD-style enhanced reporting. Read our Insight for more on how this framework is being used in the UK, US, Europe, Asia and other parts of the world.

Contacts
---
Food Law 
FSA publishes list of CBD products linked to novel food applications
On 31 March 2022, the Food Standards Agency (FSA) confirmed the list of CBD (cannabidiol) products that are now one step closer towards to being authorised. The FSA is now calling on local authorities and industry to help bring the CBD market into compliance by prioritising the removal of products from sale that are not on the public list.
Guidance published on restricting promotions of HFSS products
The Department of Health and Social Care, on 6 April 2022, published guidance on restricting promotions of products high in fat, sugar or salt (HFSS) by location and by volume price (further details on HFSS can be found in our earlier Regulatory Outlook). 
The guidance outlines the provisions of the Food (Promotion and Placement) (England) Regulations 2021 – set to come into force in the UK in October 2022 – and provides assistance in understanding and applying them. The guidance is primarily aimed at businesses implementing the regulations and authorities enforcing them. 
Businesses should now be familiarising themselves with what products will be caught by the restrictions and what changes they will need to implement to ensure they are compliant with this upcoming legislation.   As part of this, it is worth considering how this legislation interacts with the proposed advertising restrictions on HFSS as particularly in the context of e-commerce there are likely to be complex interactions between the two sets of rules.
FSA launch call for evidence on safety of recovered plastics
On 21 March 2022, the Food Standards Agency (FSA) launched a call for evidence on the safety of plastics which are recovered from the open environment for use as food contact material. The FSA is seeking evidence from retailers, manufacturers and suppliers and covers "ocean-bound" plastics, as well as those sourced from the ocean or land. Plastic acquired from established municipal waste and recycling collection systems are considered to be out of scope.
The launch of this call for evidence follows an evaluation conducted by the Joint Expert Group on Food Contact Materials (FCMJEG), who found that it has not been possible to guarantee that the use of this material in food contact products is without risk. The FCMJEG noted that there is limited knowledge on potential contamination, meaning the presence of substances which are carcinogenic, mutagenic or toxic to reproduction is unknown.
The deadline for submissions is 20 September 2022.
Contacts
---
Health and Safety 
The Health and Safety Executive's approach to asbestos management: Sixth Report of Session 2021-22
On 21 April, the Work and Pensions Committee published a report on the Health and Safety Executive's (HSE) approach to asbestos management. The paper calls for the government and the HSE to work together to develop a strategy to remove all asbestos from public and commercial buildings within 40 years, with the risk to health only likely to increase as buildings are adapted with the move to net zero. The paper outlines that asbestos continues to be one of the greatest causes of work-related deaths in the UK, despite it being banned more than two decades ago, and notes that there were more than 5,000 deaths in 2019. The paper further states that the government and the HSE should back up their goal of removing all asbestos by committing to a clear time frame and strategy. It also comments that adequate funding needs to be provided by the government for the HSE's inspections and enforcement of the current asbestos regulations. 
Building Safety Bill
Since we last reported on the Building Safety Bill, there have been a number of additional changes made to it as it has progressed through Parliament. 
Last month the UK government announced new amendments in response to mounting concerns regarding the burden that will be imposed on leaseholders by the new building safety regime. These include: removing the duty to appoint a Building Safety Manager, removing the separate building safety charge, and enabling resident-managed buildings to appoint a professional director to support them in meeting their building safety duties. These amendments are part of the government's drive to make the building industry pay significantly for remediation works. Read more about these changes in our Insight. 
Another recent major announcement is that the government plans to proceed with amendments to the Bill so that the Building Safety Levy will now be chargeable on all new residential buildings of all heights (formerly it was just those 18m/7 storeys tall) in England. The Department for Levelling Up, Housing and Communities anticipates that the extension of the levy will raise up to an additional £3 billion over a ten-year period.
The government also confirmed on 13 April 2022 that an agreement has been made for the industry to contribute £5 billion to address the building safety scandal. The agreement, which will become legally enforceable, confirms developers will: act as quickly as possible to fix buildings, implement new proportionate guidance on building safety, regularly report to leaseholders and government on their progress, respect an independent dispute resolution process established by government, and refund money already received from the taxpayer to fix their buildings.
New public health guidance for workplaces 
As previously reported, the next step in the government's "Living with Covid" plan was to remove all the working safely guides. The government has (1 April) published its new guidance, "Reducing the spread of respiratory infections, including COVID-19, in the workplace", and the Health and Safety Executive (HSE) has subsequently updated its advice for workplaces. 
The government guidance includes information on which symptoms to look out for, what to do if staff have symptoms of any respiratory infections, actions that can be taken to reduce the spread of infections, how to manage those members of staff at serious risk of illness and ways to perform a risk assessment. Some of the actions to be taken by employers include raising awareness of the symptoms of Covid-19 and other respiratory infections, how to best support staff, and ensuring fresh air is brought into the workplace to reduce airborne transmission of respiratory viruses. For more on this, see our Employment team's Insight. 
The HSE advice for workplaces outlines that the HSE no longer requires employers to explicitly consider Covid-19 in their health and safety risk assessment or have specific measures in place. There is nothing, however, stopping employers from doing this. It also reiterates that employers should continue to comply with the requirements for cleaning, ventilation and welfare facilities in the Workplace (Health, Safety and Welfare) Regulations 1992 and the Construction (Design and Management) Regulations 2015 to control occupational health and safety risks, as well as the duty to duty to consult their employees or representatives on changes that might affect health and safety.
Claims for workplace exposure to Covid-19
With the specific and prescriptive guidance for employers around Covid-19 risks now removed, the risks that employers could be faced with are attempts by employees to claim against them for exposure to Covid-19 risks in the workplace, particularly as businesses look to encourage or even mandate a return to the office. Read our Insight which considers how an employee could succeed in bringing a claim.
Corporate manslaughter cases
15 years on from the introduction of the Corporate Manslaughter Act and we have still only had a handful of prosecutions in the UK and even fewer successful prosecutions.  The latest case concluded on 25 March 2022 which involved one of the largest aluminium recyclers in the UK, Alutrade Ltd. 
The Oldbury-based aluminium recycling company and three of its managers were fined more than £2 million after admitting corporate manslaughter following the death of a worker who suffered catastrophic head injuries in 2017. 
A major investigation by West Midlands Police detectives and the HSE saw an entire month's worth of CCTV analysed, with hundreds of breaches found. They included:
Workers jumping up and down on metal in a hopper to clear blockages.
A forklift truck being used to lift an employee 18ft into the air to clear a blockage, with no safety rigging.
Staff walking on a conveyor belt to clear blockages.
The individuals were initially charged with gross negligence manslaughter, but instead pleaded guilty to health and safety breaches and were fined. It became evident that there was an accepted culture where dangerous working practices were repeatedly overlooked. 
In this case the police said they admitted the charge on the basis that their failings did not cause the death, but together the management of the company amounted to corporate manslaughter.
These prosecutions give weight to advice that if those with the authority to control a particular activity in an organisation  allow, ignore, or in more serious cases encourage, employees to put their safety at risk repeatedly then they are exposed to personal liability as well as the company. While the failings here were repeated and obvious, it is often the gap between a written procedure and what is tacitly permitted through management lacking engagement that exposes employees and others to risk and both the company and senior individuals to prosecution.
 
Contacts
---
Modern slavery 
Landmark legislative amendment made to tackle modern slavery in the NHS 
On 21 April 2022, the government tabled an amendment to the Health and Care Bill 2021-2022 intended to remove the use of good and services in the NHS that are associated with slavery and human trafficking. The amendment will allow regulations to be introduced outlining steps that the NHS should follow to assess the level of risk associated with individual suppliers, and whether they should be excluded from a tendering process. This forms part of the UK's target of eradicating modern slavery and human trafficking in global supply chains. This amendment was considered on 25 April during the final stage of the Commons consideration of Lords amendments and this has now been returned to the Lords. Once these discussions have concluded, the Bill will be ready to receive Royal Assent. As with the development of  the Labour Standards Assurance System and, subsequently, the use of the self-assessment modern slavery assessment tool, suppliers to the NHS should monitor these developments closely to understand in good time what will be expected of them in order to avoid exclusion from tenders.
Ukrainian workers faced with modern slavery conditions 
There have been recent reports in the press of Ukrainians being subjected to conditions of modern slavery while working on farms in Britain. Campaigners have claimed that conditions have led to significant numbers of workers fleeing the farms they have worked on and in some cases resorting to working illegally elsewhere to make ends meet. These reports are a timely reminder to businesses in the UK that modern slavery risks are not confined only to offshore supply chains and can arise in the UK. Therefore, an effective approach to identifying and preventing modern slavery in businesses and supply chains needs to include consideration of potential modern slavery risks in the UK as well as elsewhere. 
Contact
---
Products 
MEPs agree on proposal on common chargers to reduce electronic waste
On 20 April, the Internal Market and Consumer Protection Committee in the European Parliament adopted its position on the revised Radio Equipment Directive regarding common chargers in a bid to tackle electronic waste. This proposal would introduce new rules that would ensure consumers do not need a new charger and cable every time they purchase a new device, and can use one charger for all of their small and medium-sized electronic gadgets. 
Manufacturers of devices including mobile phones, tablets, digital cameras, headphones and headsets, handheld videogame consoles and portable speakers, rechargeable via a wired cable, will need to ensure that these devices are equipped with a USB Type-C port.
Once approval of the draft negotiating position is obtained from the European Parliament at the May plenary session, MEPs will be ready to start talks with EU governments on the final shape of the legislation.
Restrictions Roadmap under the Chemicals Strategy for Sustainability 
On 25 April, the European Commission published the Restrictions Roadmap under the Chemicals Strategy for Sustainability. The roadmap is in line with the Commission's chemical strategy introduced in October 2020, which presented several actions to bring about a toxic-free environment and to protect people and the environment from hazardous chemicals. 
The restrictions roadmap identifies a large number of chemical substances, including all flame retardants, bisphenols and PVC plastics, which are also known as "forever chemicals" due to the time they take to naturally degrade. The Commission sets out that these chemicals are to be put on a "rolling list" of substances to be considered for restriction by the European Chemicals Agency (these can be found in the annex of the roadmap). The list will be regularly reviewed and updated, before a significant revision to the EU's REACH regulation for chemicals will be introduced in 2027. This is likely to affect a wide-range of products and will require steps to be taken now to consider reformulation.
New guide for bringing safe products to market
The Office for Product Safety and Standards (OPSS) announced that it sponsored the UK National Standards Body, the British Standards Institution (BSI) to publish a Code of Practice, PAS 7050:2022, Bringing safe products to market, published on 25 March 2022 (and free to download). 
The code helps businesses meet their obligations under the General Product Safety Regulations 2005 which require that new and used consumer products placed on the market are safe. PAS 7050:2022 comprises two parts:
Part I is intended for businesses, including manufacturers, designers, importers, distributors, repairers, refurbishers and the operators of online marketplaces for consumer products. This section gives recommendations for the management of internal systems and supply chains in the delivery of safe products to consumers. It applies to all new and second-hand consumer products (and their components, ingredients and raw materials) including products for hire and loan. Part I does not cover safety in the workplace and does not cover products covered by sector-specific schemes (for example, automotive, medicines, medical devices) or transactions made consumer-to-consumer.
Part II is intended for regulators that support businesses on meeting the guidance in Part I and the implementation of a product safety management plan. It provides recommendations for all those with regulatory responsibilities for consumer product safety, from policy through to enforcement.
European Commission launches public consultation on revision of Cosmetics Products Regulation
On 29 March 2022, the European Commission launched a public consultation on proposed revisions of the Cosmetics Products Regulation (EC) No 1223/2009. Following the adoption of the European Green Deal in December 2019, the Commission adopted its Chemicals Strategy for Sustainability, which, among other things, announced the adoption of a legislative proposal revising the Cosmetic Products Regulation.
The aim of the revision is to ensure the regulation of cosmetics complies with the objectives of the EU's chemicals strategy for sustainability towards a toxic-free environment. The impact assessment sets out the proposed measures which include:
automatic bans of most harmful chemicals;
measures taking into account the combination effects of chemicals from different sources;
review of the definition of "nanomaterial"; and
changing the way in which specific product label information is provided.
The consultation ends on 20 June 2022 and the Commission plans to adopt a legislative proposal in Q4 2022.
New site for product safety alerts, reports and recalls 
On 7 April 2022, the OPSS launched its new site for Product Safety Alerts, Reports and Recalls. The site is intended for consumers, businesses and regulators to check for the latest updates for unsafe products available on the UK market, as identified by OPSS or another market surveillance authority. 
Features of the site include the ability to search for previously recalled or reported products and also to filter pages by product category, risk level, measure type, date and type of alert. The OPSS has also introduced the option for users to subscribe to email updates for when new products are added. 
Plastic packaging tax kicks in 
As noted in our previous Regulatory Outlook, the new plastic packaging tax came into force on 1 April. 
European Commission presents package of European Green Deal proposals
Please see Consumer law.
Defra publishes proposal to reform the UK packaging waste regime 
Please see Environment. 
Contacts
---
Regulated procurement
Defence and Security Industrial Strategy: reform of the Single Source Contract Regulations
On 4 April 2022, the Ministry of Defence (MOD) published a set of proposals to reform the single source contract regulations (SSCR). The aim of the reform is to replace the policy of competition by default with a more flexible and nuanced approach. The SSCR were introduced "to address long-standing issues with the £9bn that the MOD spends per year on non-competitive defence procurement". 
The proposal focuses on three themes: choice and flexibility; speed and simplicity; and stimulating innovation and exploiting technology. It sets out 30 proposals of the changes to be made to the regulations and a few examples of these include:
allowing prices to be set by reference to market prices, rather than always having to use the bottom-up pricing formula; 
making the reporting requirements on suppliers simpler and more efficient by ensuring that suppliers are only required to produce the information the MOD needs; and
ensure that the statutory dispute resolution mechanisms built-in to the regime can be used more frequently to speed-up contract negotiations
The Secretary of State is welcoming any additional views from stakeholders on the paper until 12pm on 3 May 2022. 
While the paper does not give an exact date as to when these changes will be implemented, the paper does outline that the changes will be introduced in several stages. Changes to the SSCR are to be made in two tranches: the first will implement key flexibilities such as alternative pricing methods, with the remaining changes being made in a second tranche later. However, the primary legislation, which will introduce these changes, will be delivered when Parliamentary time allows.
Procurement Policy Note 01/22: contracts with suppliers from Russia and Belarus
On 28 March the Cabinet Office published Procurement Policy Note 01/22: contracts with suppliers from Russia and Belarus. The PPN sets out how contracting authorities can further cut ties with companies backed by the states of Russia and Belarus. It applies to all central government departments, their executive agencies and non-departmental public bodies.
The government also highlights that other public sector contracting authorities should consider applying the approach set out in this PPN. 
Landmark legislative amendment made to tackle modern slavery in the NHS 
Please see Modern slavery. 
 
Contacts
---
Sanctions and Export Control 
Russia sanctions regime
Since our previous Regulatory Outlook, sanctions have continued to be introduced against Russian and Belarusian entities and individuals. A large number of businesses and individuals have been designated as asset freeze targets and new forms of sanctions have been introduced (such as new prohibitions on the export of "luxury goods" to Russia introduced on 14 April). As such, businesses need to ensure they are keeping on top of the sanctions that are being imposed by various countries so that appropriate sanction compliance measures are in place. 
Further guidance can be found on the UK Government dedicated webpage and OFSI blog and across various Insights on the Sanctions, ownership and related issues page of our website. 
Contacts
---
Telecoms
Ofcom consults on its Space Spectrum Strategy
On 15 March 2022, Ofcom announced that it was consulting on the way it manages radio spectrum used by the space sector. The last time Ofcom published details of its approach in this domain was January 2017, but with operators such as OneWeb and SpaceX now deploying large numbers of satellites to deliver broadband to people's homes around the globe, Ofcom has decided it is time to revisit its strategy. 
Ofcom has stated that its key priorities over the next two to four years are:
Communications – Pursuing improvements to international NGSO (non-geostationary) rules and considering providing access to spectrum that could boost the capacity of a range of satellite services. 
Earth observation and navigation – Examining the protection for UK sites used for downlinking data from Earth observation satellites, and ensuring that Earth observation sensors in space get appropriate protection from other users. 
Understanding and enabling access to space – Looking at allocating appropriate access to spectrum for radars to track objects in space, addressing growing concerns about the potential for space debris and safe access to space.
The consultation will remain open until 24 May 2022. 
Government launches UK Telecoms Innovation Network
On 22 March, the government launched the UK Telecoms Innovation Network (UKTIN), a new body tasked with making the UK a "world-leading centre for telecoms innovation". UKTIN will support telecoms companies by reporting on the latest developments in the sector and maintaining a database of  information on R&D funding in the public and private sectors. 
In tandem with the announcement, the government has created a competition for organisations to apply for up to £10million to help establish and run UKTIN. Whilst it is understood that UKTIN will be run by a "consortium of organisations with telecoms expertise", it is unclear at this time who this will include. 
Ofcom publishes roadmap for its Spectrum Management Strategy 
In July 2021, Ofcom published its Spectrum Management Strategy, setting out its key areas of focus for delivering growth and innovation. Now (on 31 March) Ofcom has provided a roadmap for implementing that strategy. 
The roadmap sets out the work that Ofcom is planning, including both its Plan of Work 2022/23 and proposed future areas of work which set under three broad themes: 
Network evolution and convergence;
Accelerating innovation and sharing with spectrum sandboxes; and
Better data for better spectrum management. 
The consultation on the roadmap will end on 20 May 2022. 
Government continues consultation on security regulations 
As we previously reported, the government is inviting feedback from the industry in relation to its proposed Electronic Communications (Security Measures) Regulations and Telecommunications Security Code of Practice.
The consultation will remain open until 10 May 2022.
Contacts