Regulatory and compliance
European Commission presents package of European Green Deal proposals
Published on 1st Apr 2022
New directive proposed for progressing the green transition, making sustainable products the norm, and combating greenwashing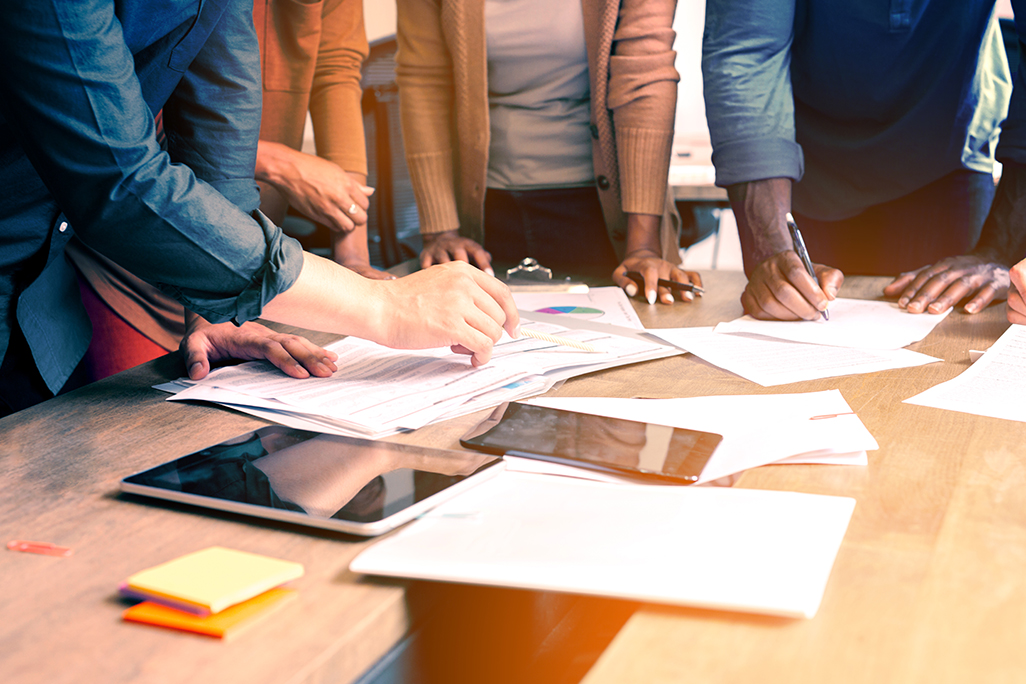 On 30 March 2022, the European Commission presented a package of European Green Deal proposals to make sustainable products the norm in the EU, and empower consumers to make greener choices. As part of this, the Commission has proposed a new directive (to be called the Directive on Empowering Consumers for the Green Transition). This directive would be similar to the Omnibus Directive under the EU's New Deal for Consumers initiative, in that it introduces updates to the Unfair Commercial Practices Directive and the Consumer Rights Directive. 
In addition, the Commission also presented proposals regarding encouraging sustainable products, including extending the eco-framework, creating digital product passports to enable repair and recycling, and measures for sustainable textiles. 
Updating the Unfair Commercial Practices Directive 
To prevent the practice of greenwashing, the Commission has proposed:
updating the list of product characteristics, about which if a trader deceives a consumer it can be considered a misleading action, to include "environmental or social impact", "durability" and "reparability";
making an environmental claim related to future environmental performance without clear objective and verifiable commitments and targets, and an independent monitoring system, to be considered misleading;
advertising benefits for consumers that are actually a common practice in the relevant market will also be considered as misleading (because the feature being advertised is not distinctive to the product);
comparative environmental claims, so-called "greener" claims, will be subject to specific requirements to disclose the basis of the comparison which go beyond the Comparative Advertising Directive (such as providing information on how the comparison will be kept up-to-date); and
adding 10 additional commercial practices to the Annex of blacklisted offences which are to be considered unfair in all circumstances, including claiming that a good has a certain durability in terms of usage time or intensity when it does not.
Proposed updates to the Consumer Rights Directive 
New pre-contractual information about environmental credentials will be a requirement for traders with regard to consumer contracts. This will cover:
information about the guaranteed durability of products to be given to consumers;
information on the existence and length of a producer's commercial guarantee of durability; and
the reparability score of the good (as applicable under EU law) or should no reparability score be available, other repair information, such as information on the availability of spare parts and a repair manual, must be provided by the trader. 
Sustainable products and ecodesign updates
The existing ecodesign and energy label rules that apply to white goods are to be expanded to all consumer products apart from food and medical products. 
This would result in specific requirements set in product-specific legislation in the form of rules that would require products to be:
more durable;
reliable; 
reusable;
upgradable; 
reparable;
easier to maintain and refurbish; and
generally more energy and resource efficient. 
Criteria would be set with reference to circularity and an overall reduction of the environmental and climate footprint of products.
It will also include product-specific information requirements to ensure consumers know the environmental impacts of their purchases. 
All products will have Digital Product Passports to make it easier to repair or recycle products and facilitate tracking substances of concern along the supply chain. 
The proposal also contains measures to end the destruction of unsold consumer goods, and provide incentives for sustainable products.
Sustainable and circular textiles
To tackle the issue of fast fashion, the Commission has outlined that it will introduce mandatory ecodesign requirements for textiles. Textiles will also be required to have clearer information on their environmental sustainability and have a Digital Product Passport.
A further measure the Commission plans to introduce is a mandatory EU extended producer responsibility scheme, to make producers responsible for the costs of waste disposal of their products.
Osborne Clarke comment 
The planned amendments to the Unfair Commercial Practices and Consumer Rights directives will mean businesses will not be able to describe their products or any of their business practices as environmentally friendly, sustainable (or similar) without signing up to an official EU scheme to substantiate these claims. In practice, this means that they are likely to need to design environmental initiatives to fit those schemes if they want to advertise these initiatives in the EU.
In relation to physical products and textiles, businesses can anticipate that there will be specific ecodesign requirements for all types of consumer products. Further, it will be necessary to provide additional information on the label as to environmental credentials, as well as ensuring all products and textiles are supplied with a Digital Product Passport. 
Both the proposal for amending the Unfair Commercial Practices Directive and the Consumer Rights Directive and the proposal for a Regulation on Ecodesign for Sustainable Products will still need to go through the European Parliament and will likely be subject to amendments before the final versions are introduced.