Regulatory and compliance
Defra publishes proposal to reform the UK packaging waste regime
Published on 14th Apr 2022
Eight changes that businesses need to prepare for as the introduction of the Extended Producer Responsibility Scheme is proposed for 2024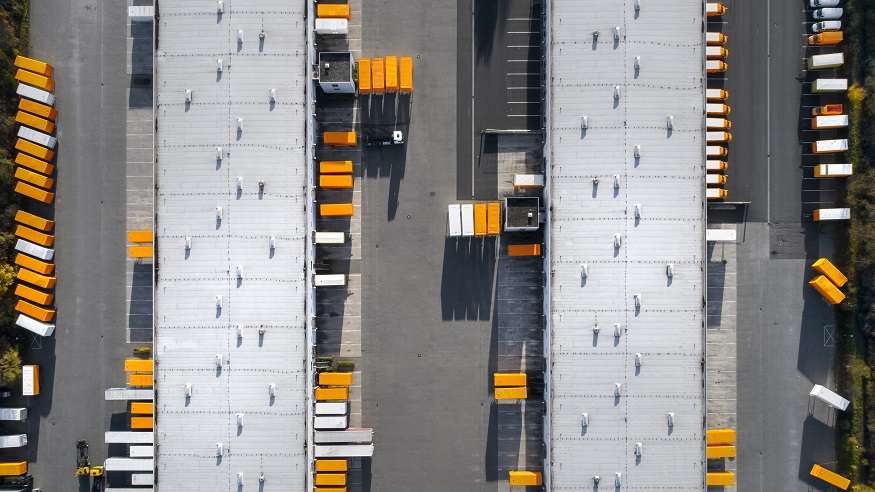 The Department for Environment, Food and Rural Affairs (Defra) on 26 March 2022 published its much-anticipated response to the consultation on the introduction of an Extended Producer Responsibility scheme (EPR) for packaging. (Please see our earlier Insight for further details on the consultation.)

EPR is a system where obligated producers are responsible for 100% of the cost of collecting, sorting, treating and recycling packaging. The UK currently operates on the basis of a producer responsibility system for packaging, which requires producers to cover a portion of these costs.

Defra's response to the consultation sets out some important changes that businesses need to be aware of. We have picked out the top eight. 
1 . EPR scheme delayed to 2024
One of the main announcements is the delayed introduction of the EPR. It was initially intended to be implemented in 2023, but will now be implemented in a phased approach from 2024. 

Initially, the EPR will provide a mechanism for local authorities to recover their full disposal costs of packaging waste produced by households within their boundaries. Local authorities will be able to recover their costs from the EPR Scheme Administrator, who in turn will recover from producers. 

Payments for the management of packaging waste from businesses will not be captured under the initial phase of the EPR. 
2. Thresholds for EPR obligations remain – with one exception
The government has confirmed the thresholds to qualify for producer recycling obligations and disposal costs payments will be maintained at £2m turnover and 50 tonnes of packaging handled on an annual basis.  

However, the proposal introduced a lower threshold of £1m turnover and 25 tonnes of packaging handled per year, which requires businesses caught by this threshold to report on the volume of packaging they place on the market each year. 
3. Certain costs can be passed onto consumers
The government's response to the consultation details the costs that producers must pay from 2024 and allows for a portion of these to be passed on to consumers. 

Brand owners and importers will be obliged to pay the waste management costs of packaging. However, the government acknowledges that producers will seek to pass on some of the costs. The consultation estimates that 85% of the costs could be passed on to consumers – but the extent to which this will be allowed remains to be seen. 
4. Online market places are caught
EPR will extend to online market places (OMPs) for filled packaging products sold in the UK via their platforms by businesses based outside the UK. The obligations will not extend to sales via OMPs by UK-based businesses, as these companies will be caught by the EPR in their own right. 
5. Modulated fees introduced from 2025
The consultation response also sets out that modulated fees based on recyclability will be introduced from 2025, rather than 2024. The introduction of modulated fees is to incentivise producers to make more sustainable decisions when designing or purchasing packaging. For example, a producer using easily recycled packaging can expect to pay a lower fee than a producer who uses non-recyclable materials in their packaging. 
6. Mandatory labelling – but not until 2026
All packaging will need to be labelled with the "Recycle Now" recycle mark. There is no minimum threshold and all products must be labelled with "recycle" or "do not recycle". All products (save for plastic films and flexibles) will need to be labelled by 31 March 2026 (with the exceptions to be labelled by 31 March 2027). 

For compostable and biodegradable packaging, the government has confirmed that the "do not recycle" label will need to be applied by 31 March 2026 (as required above). This is because further evidence is required to consider recycling via industrial composting. 
7. Continuity of recycling targets in 2023
The relevant 2022 business targets for packaging waste under the Packaging Waste Regulations 2007 will be rolled over to 2023 to provide continuity as businesses prepare for the EPR.
8. Scheme Administrator to be appointed
A Scheme Administrator (SA) for the EPR will be appointed. This is likely to be a public sector entity.  The core functions of the SA will include calculating the disposal costs to be paid by producers for managing household packaging waste, determining the fee rates to be paid by producers and allocating producer funding. The SA will be established in 2023 and become fully operational in 2024. 
Osborne Clarke comment 
While the climate crisis and biodiversity loss are a priority on this government's regulatory agenda, the latest response by Defra to its EPR consultation reflects the government's ambition to deliver a circular economy in the UK.  

Businesses should engage with the published response early to ensure that there is a clear understanding of the steps that must be taken to comply with the new EPR from 2024. 

Please get in touch with our experts below for any further information or assistance.
This article was produced with the assistance of Charlie Hennig