We deliver insight and practical advice around the digital economy for French and international businesses, as well as focusing on our firm's core sectors of Retail, Transport & Automotive, Life Sciences and Health, and Energy. Main areas of expertise are mergers and acquisitions (concentrating on restructuring, venture-capital and trading transactions), tax, real estate, employment, competition and distribution, and commercial law.
Naturally, as technology-savvy lawyers, we're also strong on IP, publicity and marketing law, internet, e-commerce, information technology and data privacy.
Our lawyers
---
Experience
---
Leading medical devices manufacturer
Advised on advertising law compliance in France and the launch of its website (data privacy, consumer regulation, media regulation, medical devices regulation).
Onepoint
Assisted a French leading player in the area of digital transformation, on several acquisitions and post-closing integration of listed and non-listed targets specialized in business architecture, digital transformation and business processes management.
Leading NASDAQ technology company
Assisted in relation to several acquisitions, technology transfer transactions and post-closing integration in France over the past two years.
Global car equipment manufacturer
Assisted  a global car equipment manufacturer for the complete demutualization of all its IT systems and completing the negotiation of a large range of IT software and IT services agreements in a tight timeframe.
Pharmaceutical group
Provided general tax assistance to a pharmaceutical group  in claiming before the French tax administration the refund of the 3% tax paid on a distribution of dividends, based on European court case law.
Global healthcare company
On-going assistance with leadership in diabetes care in negotiations with trade unions, consultations with works council on various reorganization projects, several employment disputes and lawsuits, management packages and immigration issues.
HR EMEA management
Assisted HR EMEA management in the framework of labour law matters, in particular concerning drafting of new employment contracts, transfer of employees between entities of the group, non-competition issues and termination of key employees.
International online advertising group
Assisted an international online advertising group on the legal aspects of its offices relocation strategy (relocation of several office spaces into one main site in central Paris).
American medical devices group
Provided tax assistance to an American medical devices group in relation to its transfer pricing matters and provided specific tax advice in relation to  restructuring/reorganisations undertaken by the group in 2016.
Leading global platform
Assisted and represented a leading global platform for private transport services in a data privacy compliance audit and investigation carried out by the French DPA.
French fast-growing start-up
Assisted a fast-growing French start-up in the drafting of the end-to-end contractual framework for the launch of a new global IoT marketplace.
Major telecom company
Assisted the HR management team concerning moral harassment cases in the framework of employees and trade unions actions before French criminal courts.
'Big 4' accountancy firm
Assisted with the development and implementation of a series of training programmes for the NHS and for Civil Service Learning.
3
Careers
---
Features
---
---
How data and technology is changing the way we interact with city infrastructure and what it means for your business.
Visit site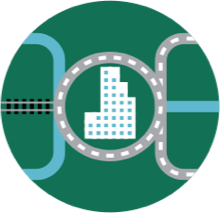 ---
From health apps and virtual consultations, to 3D printing at home and augmented reality – what do these trends mean for your business? Find out more by downloading our latest report.
Visit site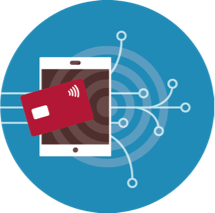 Insights
---
Welcome to the final OC Business Crime Newsletter of 2019. In the UK, fraud prosecutions are reported to be at their lowest level for five years and, as the new…

HR is not an exception when it comes to the digital transformation. All companies rely on some form of technology for managing their HR documents; paperless HR will become soon…

The 2016 Sapin II law on transparency, the fight against bribery and the modernisation of the economy – requires larger companies (exceeding certain employee, corporate structure and revenue thresholds) and…
View all insights
Connect with one of our experts
---