Experience
---
Grifols
Advised Grifols on its strategic alliance and investment in Shanghai RAAS.
LDC
Advised long-standing client LDC together with the management team on the sale of Penn Pharma in a transaction worth £127m.
Univercells
Advised on a series A investment in Belgian biotech company Univercells.
Telefonica Alpha
Advised Telefonica Alpha (Barcelona) on a software service and the applicability of both healthcare and medical device regulation.
UK telco
Advised a UK telco on regulatory compliance for a range of proposed 'mhealth' services, including whether the services were healthcare services and/or used medical devices.
Healthcare provider
Advised a digital primary care healthcare provider on EU and UK health and data regulations, preparing global contracting documentation and insurance advice.
Intrapharm Laboratories Ltd
Advised Intrapharm Laboratories Ltd management team and all of its shareholders on the disposal of the company to German pharmaceutical company RIEMSER Pharma GmbH.
Drug discovery company
Advised the shareholders of a privately held drug discovery company on its acquisition by C4X Discovery Holdings plc in exchange for shares in C4X.
Roche Diagnostics GmbH
Advised Roche Diagnostics GmbH on the revision of their privacy policy and end-user licence agreements.
Roche Diagnostics GmbH
Advised Roche Diagnostics GmbH on a cloud-based solution for securely hosting critical medical data in compliance with data protection laws in over 30 countries.
Imperial Innovations Group plc
Advised Imperial Innovations Group plc and SV Life Sciences on a £19 million series A investment in Kesios Therapeutics.
First Water
Advised the shareholders of First Water on its acquisition by Scapa Group for consideration of up to £15.3m payable depending on performance in 2016, 2017 and 2018.
Sirigen Group Ltd
Advised medical technology Sirigen Group Ltd on its acquisition by Becton, Dickinson and Company, a leading global medical technology company, for an undisclosed sum.
Takeda Ventures
Advised Takeda Ventures, Inc and Takeda Pharmaceuticals on the investment and formation of a drug discovery collaboration with Heptares Therapeutics Ltd.
3
Fact #20
We advised Grifols on its €5bn acquisition of US company Talecris
Life Sciences and Healthcare
Insights
---
In the second episode of series 2 of The Globalization Playbook, Marta Lao and Anna Iborra join Tim Rezendes and William Devenish to discuss doing business in Spain. In addition…

Our regular newsletter looking at Brexit developments in a legal and business context

At 23:00 on 31 December 2020, the Brexit transition period came to end and a new UK data protection regime came into effect.
View all insights
Connect with one of our experts
---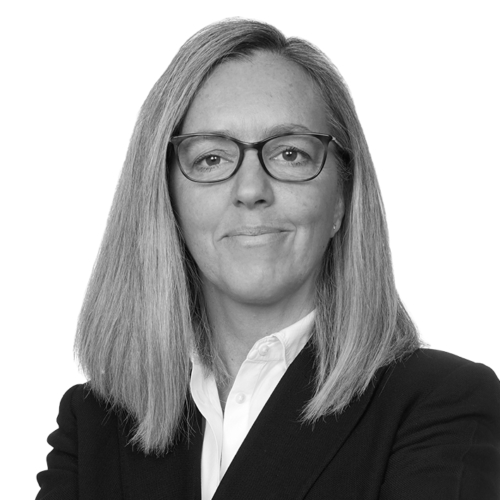 Find your local Life Sciences and Healthcare experts