Our Experience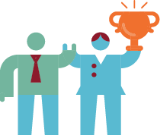 Ameresco
Advising Ameresco on its partnership with Bristol City Council for the Bristol City Leap project, a 20 year partnership to decarbonise the city and achieve carbon neutrality by 2030. Targeting net zero goals through energy and infrastructure investment opportunities, the project is expected to attract £1 billion of inward investment to Bristol.
Learn more
AMPYR Solar Europe
Advised on the acquisition of SolarEnergyWorks, a Netherlands-based solar business with a pipeline of 100 MWp of ready-to-build and 650 MWp under development assets.
Learn more
Bluefield Partners
Advised Bluefield Partners on the acquisition of an 80MW portfolio of two DNO-connected development stage battery storage projects.
Learn more
Foresight
Advised Foresight Energy Infrastructure Partners on its investment in a pumped storage hydro and Wind project in Scotland. 
Learn more
Gresham House
Advised Gresham House on its acquisition of two fully-permitted solar and battery energy storage projects in the UK from Canadian Solar and on its acquisition of a 50MW solar farm from Anesco as part of a £100m partnership.
Foresight
Advised Foresight on its purchase of Rula Developments (Immingham), the sustainable fuels technology company.
Learn more
Biffa
Advised Biffa on its acquisition of Company Shop Limited (which identifies and redistributes surplus stock) for an upfront enterprise value of £82.5m.
Learn more
JLEN
Advised JLEN on an investment of up to £26.7m for the development a glasshouse project connected to an anaerobic digestion plant.
Learn more
OURRY Group
Advised OURRY Group, specialists in road transport, waste collection and disposal, on all legal aspects of its acquisition of BIG BENNES SAS.
Learn more
ENCAVIS
Advised ENCAVIS AG on the acquisition of the remaining shares of 15% in its solar park portfolios in France that were still owned by a historical partner.
Learn more
Foresight
Advised Foresight on its acquisition of various energy storage assets, including the 50MW Clayfords Energy Storage project which holds the development rights to construct a 50MW lithium-ion battery storage plant based in Buchan.
Limejump
Advised Limejump on its optimisation and dispatch services contract suite for batteries and other distributed generators, as well as advising on the acquisition of the company by Shell Petroleum.
Learn more
Klima Energy Transition Fund
Advised Klima Energy Transition Fund on its Series B financing round of digital energy trading platform Enmacc.
Learn more
Octopus Energy Generation
Advised Octopus Energy Generation on a funding deal for electric vehicle (EV) charging infrastructure.
Learn more
DKV
Advised European mobility service provider DKV on its acquisition of Greenflux, the leading European software platform provider for electric vehicle (EV) charging (read more).
Learn more
China Huaneng Group
Advised China Huaneng Group on the supply and installation contracts for two adjacent 49.9MW battery storage projects at Minety in Wiltshire which, on completion, was the largest battery storage project in Europe.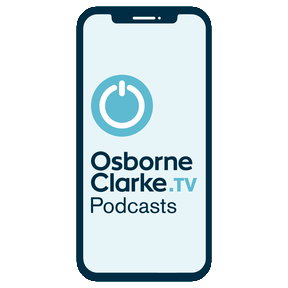 Listen to our Energy Innovation podcast
Our innovation focused podcast explores the ways in which technology and data continue to transform the energy industry
Insights
Energy and Utilities
Hybridising existing installations can increase renewable generation in the energy mix and optimise electricity grid use
Energy and Utilities
The deadline for submitting applications of the programme of inecntives for H2 projects is the end of July
Energy and Utilities
Welcome to our top picks of the latest energy regulatory and market developments in the UK's transition to net zero.
Connect with one of our experts