Energy and Utilities
Energy Innovation podcast series
Published on 24th Mar 2021
Welcome to the Energy Innovation podcast homepage.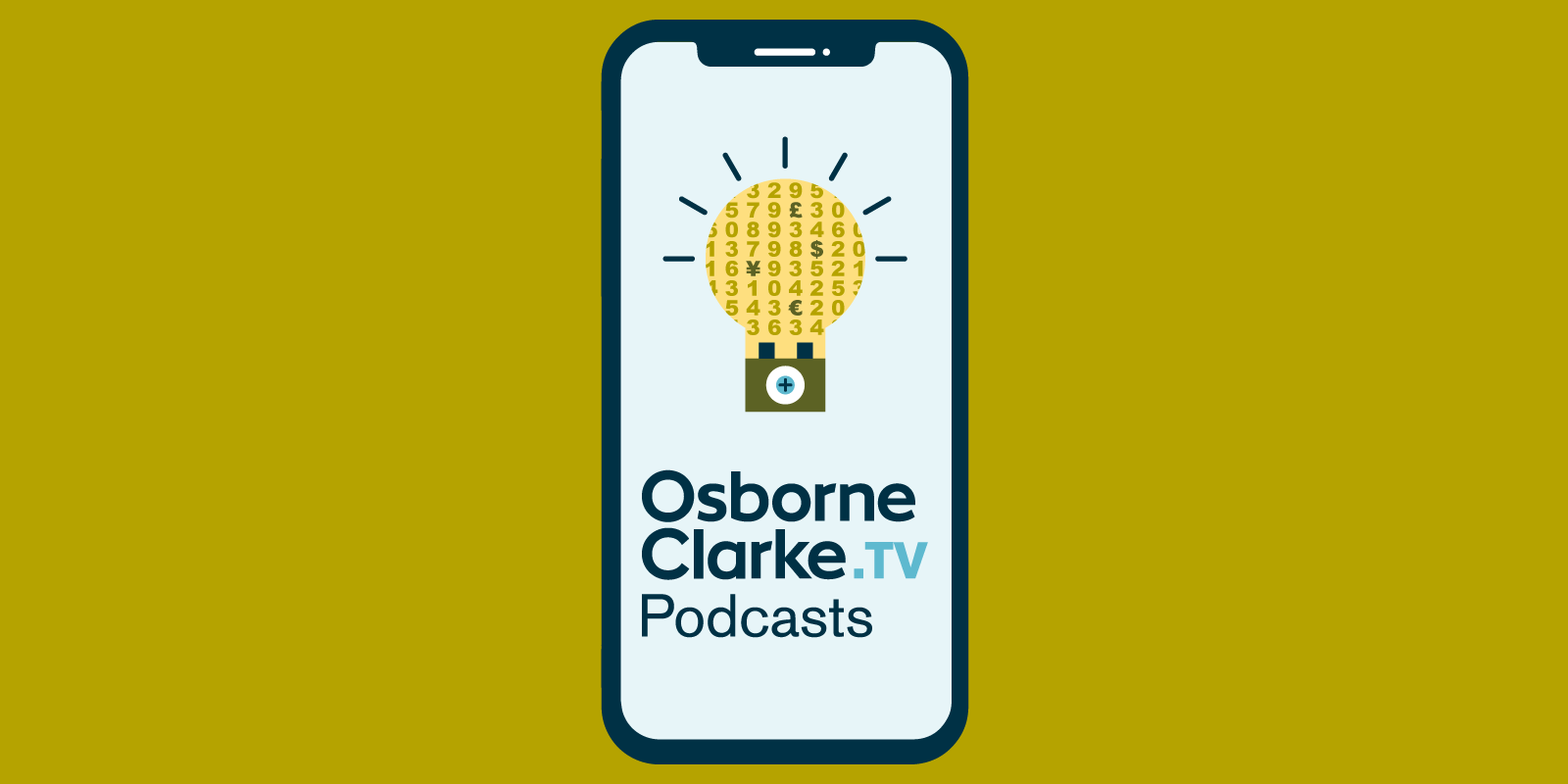 Technology and data continue to transform the energy industry. Where previously innovation had been focused on engineering technology and new forms of generation, what we're seeing now is a response to this shift in the form of technology which drives efficiencies across the sector. The decarbonisation agenda and the net-zero commitments which have followed have pushed the move towards alternative, intermittent, renewable energy sources, but how do we find a balance between the supply of power and demand?
Our energy innovation podcast series will explore a broad range of issues including M&A considerations in the Energy sector, VC investments, cybersecurity, due diligence and post-merger integration issues and touch on areas including virtual power plants, energy hubs, optimisation arrangements, smart homes and cities, energy storage, flexibility and balancing, and energy efficiency. Our expertise comes from working with aggregators, technology businesses and investors at the cutting edge of innovation, advising on complex and innovative power management and smart energy infrastructure and solutions which our clients increasingly need in this highly competitive and changing market.
Episode 9: Energy Innovation podcast | What role will next generation nuclear play in the decarbonisation agenda?
Episode 8: Corporate power purchase agreements: how are these structured across Europe?
Episode 7: Moving to a hydrogen economy: how do we overcome the challenges?
Episode 6: The future of carbon capture, utilisation and storage
Episode 5: Battery storage as the investable asset class
Episode 4: What makes due diligence different when acquiring technology or digital assets?
Episode 3: Digitalisation in the energy space and new technology
Episode 2: Contracting battery storage projects: market insight from Open Energi
Episode 1: Technology M&A trends