As the way energy is generated, used and optimised undergoes transformational change, the adoption of innovative technologies is driving more efficient business models and helping to tackle the decarbonisation challenge. Understanding the way legal frameworks are adapting to foster innovation is paramount to success whether you are a new market disruptor, a 'traditional' energy business looking to keep pace or a sophisticated prosumer.
We bring together our extensive energy market experience and our digital heritage to advise both energy and technology clients on strategically important projects and transactions. Ensuring energy businesses and technologists talk the same language can be a challenge, and that's where we can help. Whether your concerns are contractual, transactional, security or advisory based, we can help you achieve the right result.
Hydrogen
Hydrogen is an important part of the energy transition, playing a key role in the global effort to decarbonise the energy system.
Whether you're an investor or industry supplier, you need to understand the risks and legal developments affecting the hydrogen economy. We are working with clients to identify and overcome a wide range of challenges from the evolving regulatory requirements and government incentive schemes to project structuring and adoption of new technologies. 
We are collaborating with developers and investors to explore the issues associated with using hydrogen across power generation, heating, transport and manufacturing.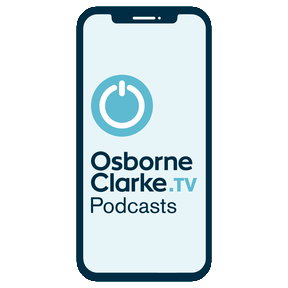 Listen to our Energy Innovation podcast
Our innovation focused podcast explores the ways in which technology and data continue to transform the energy industry
Experience
Connect with one of our experts