Energy innovation
As the way energy is generated, used and optimised changes, the use of innovative technologies is driving more efficient business models and helping to tackle the decarbonisation challenge. Understanding the way legal frameworks are adapting to foster innovation is paramount to success. 
Whether you are a new market disruptor, a 'traditional' energy business looking to keep pace, or a sophisticated prosumer, we can guide you through everything you need to know.  
Our extensive energy market experience is complemented by our commitment to being a leading digital firm.  Because we embrace digitalisation, we can help our energy and technology clients future-proof their strategically important projects and transactions.
Ensuring energy businesses and technologists talk the same language can be a challenge. Our clients know us for our ability to lead effective communication to get results. We can help you achieve the right outcome for any contractual, transactional, security or advisory concern your organisation is facing.  
Hydrogen 
Hydrogen is an important part of the energy transition. It is playing a key role in the global effort to decarbonise the energy system.
Whether you're an investor or an industry supplier, you need to understand the risks and legal developments affecting the hydrogen economy. We work with clients to identify and overcome a wide range of challenges from the evolving regulatory requirements and government incentive schemes, to project structuring and adoption of new technologies. 
Our team is passionate about helping clients drive positive change in the energy market. We collaborate with developers and investors to explore the issues associated with using hydrogen across power generation, heating, transport and manufacturing.
Find out more about our experience of advising clients on hydrogen matters. 
Carbon Capture, Utilisation and Storage (CCUS)
The use of CCUS technologies is critical to the development of a low carbon energy system. Investment in this exciting area of energy innovation is growing rapidly globally. 
CCUS projects are often complex and expensive. This means that successful investment and project delivery requires a mix of legal expertise to navigate evolving regulatory and policy frameworks. This is true when converting old assets and developing new projects. 
Drawing on over 20 years of experience in energy and power markets, our team includes CCUS specialists from a range of legal disciplines, including planning, construction, project development, regulatory and project financing. The team also includes M&A specialists with extensive experience across the offshore environment.
Together they help investors, developers and other stakeholders deliver CCUS projects: from transport and storage to industrials, gas power, blue hydrogen and the supply chain. 
Learn more about CCUS and our capabilities in this exciting area.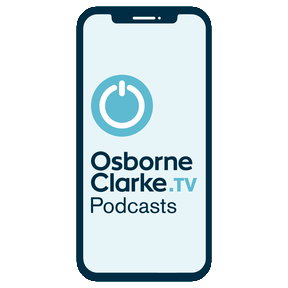 Listen to our Energy Innovation podcast
Our innovation focused podcast explores the ways in which technology and data continue to transform the energy industry
Experience
Limejump
Advised Limejump on its optimisation and dispatch services contract suite for batteries and other distributed generators, as well as advising on the acquisition of the company by Shell Petroleum.
Learn more
Statkraft and Statera
Advises on Statkraft and Statera's strategic partnership to facilitate low carbon energy. 
Learn more
Foresight
Advised Foresight on its acquisition of various energy storage assets, including the 50MW Clayfords Energy Storage project which holds the development rights to construct a 50MW lithium-ion battery storage plant based in Buchan.
BGF
Advised BGF on its investment in Stark, a leading provider of energy data and analytics services.
Learn more
Bluefield Partners
Advised Bluefield Partners on the acquisition of an 80MW portfolio of two DNO-connected development stage battery storage projects.
Learn more
4 Renewable Energy
Advised 4 Renewable Energy on battery storage financing and associated optimisation agreements.
Learn more
The Renewables Infrastructure Group
Advised The Renewables Infrastructure Group on the acquisition of a battery storage facility in County Durham.
Learn more
eCAPITAL
Advised eCAPITAL on the venture capital investor-led financing round of clean-tech company Numbat.
Learn more
Klima Energy Transition Fund
Advised Klima Energy Transition Fund on its Series B financing round of digital energy trading platform Enmacc.
Learn more
Connect with one of our experts