Knowledge Notes
UK Knowledge Collection | Unified Patent Court 'basics', AI and IP and our Media and Entertainment Webinar Series
Published on 16th Feb 2023
Welcome to this week's Knowledge Collection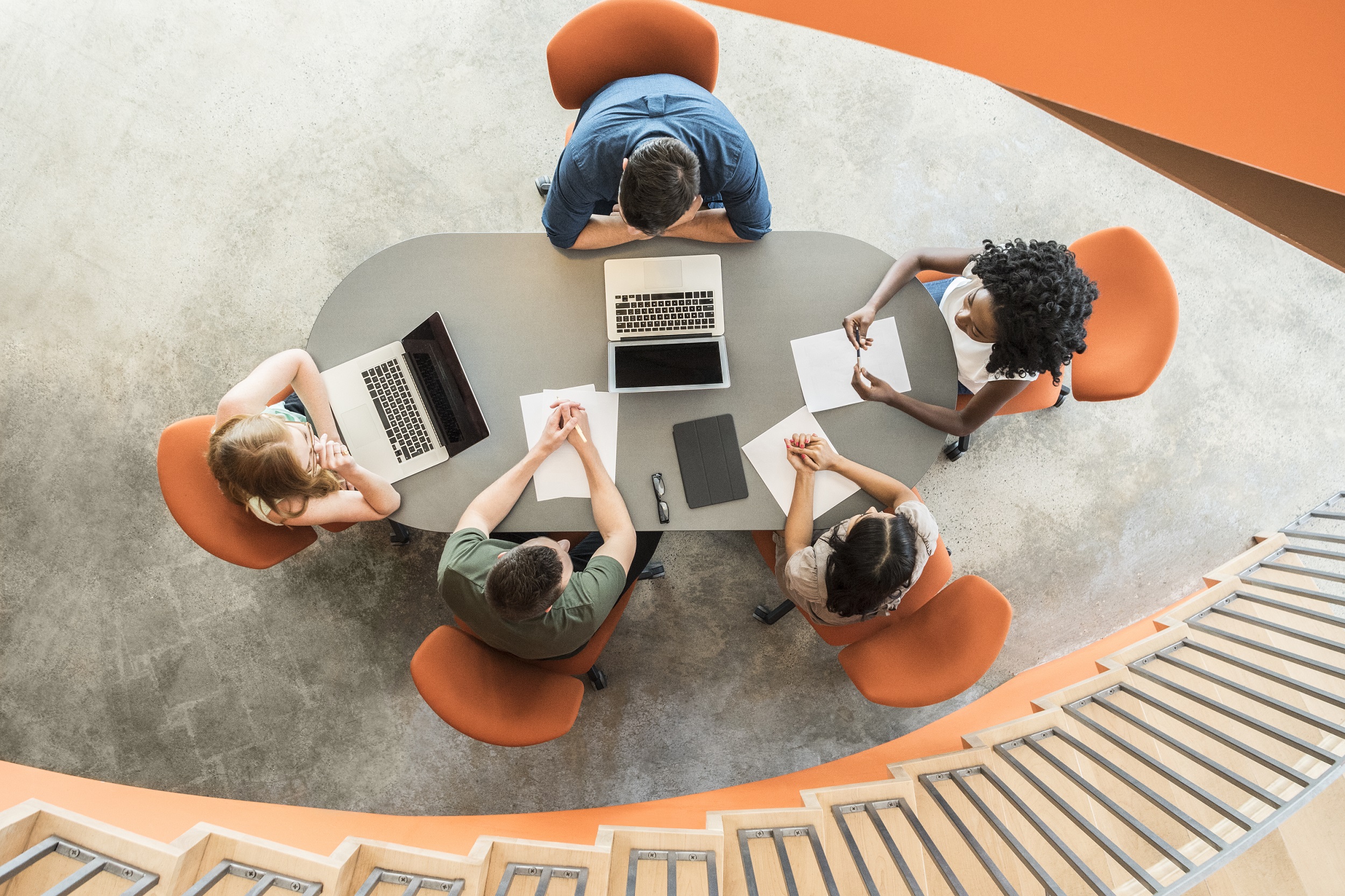 The Unified Patent Court and the Unitary Patent are due to launch on 1 June and will result in substantial changes to the way patents are granted and litigated in Europe. Our UPC "basics" interactive booklet outlines the court's structure, reach, division locations and timeline and provides links to legislation, court rules and more.
With the race now on for search engine providers to launch AI-driven chatbots, we consider how generative AI, with its promise of simplifying complex queries and performing routine tasks, raises a range of legal issues not yet addressed by law.
Digital transformation in the real estate sector poses possibilities for the use of data generated by the development of the built environment, leading to new business initiatives around ESG reporting and resilience, as well as a need for greater scrutiny of data use. We also consider if 2023 will finally see the widespread roll-out of 5G connectivity.
ESG issues will also be a focus for discussion at our Communications Review in March, and our upcoming Media and Entertainment Webinar Series will look at the future of streaming and areas of regulatory focus, including the use of social influencers and greenwashing.
Insights
Unified Patent Court: the basics
The Unitary Patent and the Unified Patent Court (UPC) are due to launch in Europe on 1 June. The new UPC system will result in substantial changes to granting and litigating patents in Europe. There is much to learn and some unknowns about how the court will operate, so getting to grips with its basics is essential. Our interactive booklet brings together information about the court's structure, reach, division locations and timeline, and links to important legislation and the court's rules and table of fees.
What IP and liability issues does generative artificial intelligence pose?
The growth of AI raises a range of legal issues that require businesses to adapt and innovate. Search engine providers to stay ahead are in a race to launch chatbots. While generative AI enables content on demand can simplify complex queries and perform routine tasks, it raises legal issues. Some but not all of these are tackled by AI regulation. What are the implications for intellectual property?
Playbook sets out proposed ethical standards for use of real estate data
As the real estate industry continues to transform digitally, there is a growing focus on the use of data generated from the built environment. There are new business initiatives around environmental, social and governance (ESG) reporting, including on the social and governance aspect of ESG+R (resilience) and on greater scrutiny of data use. The pace of digital transformation and the impact of poor data use that this process generates are some of the big risks that the real estate sector needs to consider.
Will 2023 be the year 5G private infrastructure and networks finally arrive?
The demand for greater connectivity in our personal and business lives continues to grow exponentially year on year. But the transformation promised by 5G has yet to be delivered. So far, mobile network operators have concentrated on adding 5G capabilities to their existing networks. On the whole, the benefits have been limited to consumers being able to download films and data quicker and to have a better virtual reality experience. Will this change in 2023?
Events
Strategies to reduce the liability and regulatory risks that affect innovative products | Health check
22 February | 09:30-10:30
Innovative products come with a heightened risk of attracting product liability litigation and regulatory investigations. As the EU Medical Device Regulation enters its second year of application, and the UK gears up for its own new regulations, manufacturers need to adapt their strategies to mitigate their risks.
Communications Review 2023
1 March 2023 | 14:30-19:30
ESG issues are high on the agenda of telecoms boardrooms – and the opportunities and challenges they raise will be the focus of this year's review, as well as a regulatory update and breakout sessions on the future of telecoms sector. ITV's director of social purpose, Susie Braun, will deliver the keynote speech and join a range of external and Osborne Clarke experts at One Moorgate Place.
Broadcast and production | Media and Entertainment Webinar Series 2023
9 March | 10:30-11:30
Following a year of upheaval for the subscription video on demand market, our international team of broadcast experts will discuss the future of streaming in 2023. The webinar will cover free ad-supported streaming television and ad-supported subscription models, direct-to-consumer compliance and dark patterns, distribution deal structures and competition law issues, and upcoming digital video regulation.
Advertising and Marketing | Media and Entertainment Webinar Series 2023
23 March | 10:30-11:30
This webinar will consider areas of regulatory focus, including the use of social influencers and greenwashing,  the legal issues that arise from innovative new tech within advertising campaigns – such as the use of the metaverse and avatars, 3D-advertising screens and deepfakes – and how to avoid potential legal pitfalls.
Disputes Week | 27-31 March 
A series of webinars, videos and podcasts aimed at helping organisations navigate and find creative commercial solutions to the changing pressures of managing risk and disputes. 
Sustainability litigation | Risks of greenwashing: misrepresentation by any other name | 27 March 2023 | 09:30-10:30
What does "greenwashing" really mean in commercial litigation? Who is at risk, for what, and why?
Economic disruption – protecting your position | 27 March | 16:00-17:00
What are the warning signs organisations need to look out for when doing business during a period of economic uncertainty? We will offer top tips on how to effectively protect your position, recover sums owed and save costs should things start to go wrong.
With an increased pressure on parties to mediate disputes, businesses will need to become familiar with the way that mediation works and develop strategies for success.
Top tips to manage complex and international litigation effectively and strategically | 28 March  | 12:00-13:00
For in-house counsel who are developing their expertise in contentious matters or whose remit is not solely focused on such matters, we will discuss how to take a strategic approach to litigation and manage common issues encountered in complex international disputes.
Handling parallel proceedings and lessons learnt for future litigation | 28 March  | 16:00-17:00
What are the practical points to consider when parallel proceedings are  initiated in respect of the same or related underlying dispute?
De-risking litigation for your bottom line | 29 March  | 09:30-10:30
We will look at ways to control the costs, time and outcome risks of your litigation portfolio, including litigation funding, insurance, and technology.
Navigating insolvency: strategies and pitfalls for commercial landlords and tenants | 29 March  | 12:00-13:00
What steps can landlords and tenants take to protect their position and avoid the pitfalls that catch out the unwary?
Regulatory investigations: what do they mean for you and your business? | 29 March  | 16:00-17:00
An overview, with case study, of the criminal enforcement powers against organisations and directors of different regulators, how they approach and enforce breaches of regulatory law, and what those outcomes can look like.  
Sustainability litigation: European insights | 30 March | 09:30-10:30
A look at recent and ongoing litigation in France in connection with environmental and human rights due diligence and reporting, what this may mean for a UK audience, and how businesses may seek to limit their exposure.
IP enforcement in the digital landscape: social media, platforms and the metaverse | 30 March | 12:00-13:00
What are the practical points to consider when enforcing IP rights in the digital landscape, including social media, the metaverse and e-commerce platforms?
Arbitration is the answer for international commercial and construction disputes: true or false? | 30 March | 16:00-17:00
We will look at why clients should be interested in arbitration, challenge the "received wisdom" about arbitral and court processes and examine some recent critical developments in arbitration.
Technology disputes: all you need to know for 2023 | 31 March | 09:30-10:30
Considering issues in technology disputes, including digital transformation projects; cybersecurity and contentious data issues; developments in crypto disputes; platform liability and online harms; and the future for technology disputes.