Regulatory Outlook
Food Law | UK Regulatory Outlook March 2023
Published on 28th Mar 2023
EU consumer group call for ban on food climate neutral claims | New FDA guidance on labelling plant based milk alternatives | UK's Ofcom opens consultation on HFSS advertising restrictions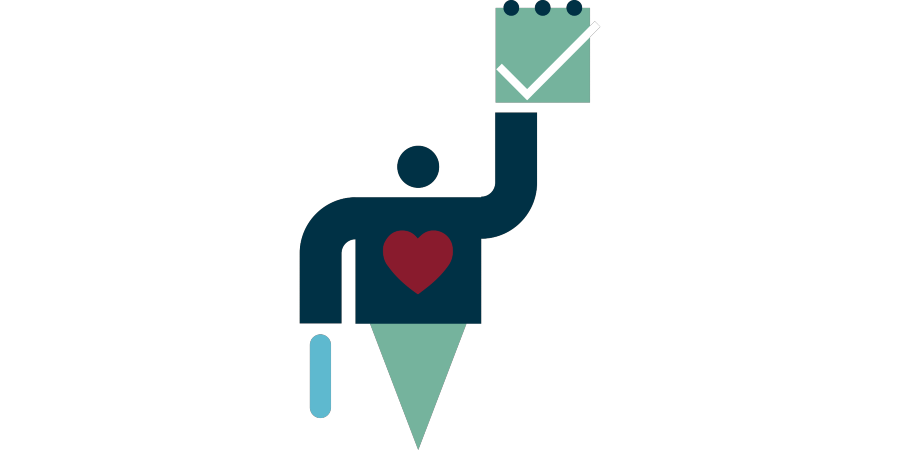 EU consumer group call for ban on food climate neutral claims
On 9 March the European Consumer Organisation published a report that misleading "carbon neutral" claims in the food sector are rife and subsequently should be banned. The reasoning behind their calls for an outright ban includes that the claims are scientifically inaccurate, they mislead consumers and there are no guarantees for "locking in" carbon for the future.
This report came ahead of the European Commission's proposal for a Directive on Green Claims which was published on 22 March. If implemented, the proposals will impose additional compliance obligations on businesses making green claims, see the advertising and marketing for more.
New US FDA guidance on labelling plant based milk alternatives
The US Food and Drug Administration (FDA) has recently published draft guidance on labelling plant-based products that are marketed and sold as alternatives to milk, such as plant-based milk alternatives (PBMA).
One of the main recommendations put forward by the FDA in its draft guidance is that PBMA products labelled with the term "milk" in their names, such as "soy milk", and which have a different nutrient composition to milk, should include a voluntary nutrient statement that outlines how the PBMA product compares with milk that is based on the USDA's Food and Nutrition Service's fluid milk-substitutes nutrient criteria.
The FDA has said that the aim of this new guidance is to provide consumers with more information on the nutritional differences between milk and PBMA products. Comments on the draft guidance must be submitted by 25 April 2023.
UK's Ofcom opens consultation on HFSS advertising restrictions
As detailed in our Insight, Ofcom has launched a consultation on its proposed approach to implementing new restrictions due to come into force in October 2025 on advertising for "less healthy" food and drink products that are high in fat, salt or sugar (HFSS).
The consultation provides insight into its view on the new rules, as well as being an opportunity to comment on its approach.
The Health and Care Act 2022 amended the Communications Act 2003 and prohibited TV services from including advertising and sponsorship for less healthy food and drink products between 5.30am and 9pm, as well as on-demand programme services (ODPS) from including advertising and sponsorship for less healthy food and drink products between 5.30am and 9pm. Paid-for advertisements for less-healthy food and drink products that are aimed at UK users are also prohibited from being placed online at any time.
The consultation on the draft regulations is open for responses and comments until 21 April 2023.
UK food businesses call for government call for clearer rules on food labelling
As detailed in our January issue of the Regulatory Outlook, following recent cases it was expected that there would be an increase in allergen awareness and liability. This month a number of leading food businesses have written to the government calling for a more "rigorous" approach to precautionary allergen labelling. The two recommendations they set out in their letter are: 1) use of legal allergen threshold reference doses to inform precautionary allergy labelling for pre-packed food; 2) creation of the new rapid reporting of food-related anaphylaxis cases in the UK.
With these calls from industry it will be interesting to see whether the government does take action to introduce legal thresholds rather than relying on "market standard" under the Food Industry Guide to the Voluntary Incidental Trace Allergen Labelling.
On 27 March, the Food Standards Agency (FSA) launched a consultation as part of a routine review and update of the Allergen Labelling Technical Guidance. It is seeking feedback on key guidance updates – standards for applying precautionary allergen labelling and best practice guidance that "No Gluten Containing Ingredients" statements should not be used. The consultation closes  on 22 May, after which the FSA will consider the responses prior to amending and publishing the revised Technical Guidance in summer 2023.
CBD product validations
It has been reported that the FSA will soon make a decision on the validation of thousands of CBD (cannabidiol) products. While the FSA has not yet published anything publicly, media reports have confirmed that two CBD companies have received formal notification from the regulator to confirm the validation and that it will not move on to a risk assessment stage for further assessment.
Alcoholic Beverages (Amendment) (England) Regulations 2023 (SI 2023/312)
The Alcoholic Beverages (Amendment) (England) Regulations 2023 amend rules concerning the labelling of alcohol content and vine varieties on wines, and add flexibility on how the terms "alc"/"vol" can be shown in relation to the numerical alcohol content for all alcoholic drinks.
They come into force on 29 March 2023.
Update on food hygiene ratings scheme alignment between three nations
The FSA has had a longstanding ambition to align England with Wales and Northern Ireland on the mandatory display of hygiene ratings. Following the then-prime minister's resignation in July 2022, the proposal for this was not included in the Department of Health and Social Care's Health Disparities White Paper.
In the latest Chief Executive's Report to the FSA Board, the FSA has now confirmed that it intends to put the case to the ministers again "early in the term of the next government".
UK government's Genetic Technology (Precision Breeding) Act passes into law
The UK government's Genetic Technology (Precision Breeding) Act passed into law on 23 March 2023. This is a major development for England's ambition to become a world-leader in agri-food innovation, with opportunities to develop new crop varieties that are more resistant to factors such as pests and climate change.
The government says that the Act will introduce a new science-based and streamlined regulatory system which facilitates greater research opportunities and innovation in precision breeding through techniques such as gene-editing. A step-by-step approach will be used, with facilitation of precision breeding technologies used with plants first, followed by animals later. Stricter regulations remain in place for genetically modified organisms.
In parallel, the FSA has published its first report looking into what approvals and other labelling criteria should apply to such products.  No firm decisions have been made and the matter will be kept under review. However, it is likely that many such products may require novel food approval and consideration will need to be given to labelling appropriately to ensure consumers are not misled.
View the full Regulatory Outlook
Interested in hearing more? Expand to read the other articles in our Regulatory Outlook series
Expand