Regulatory Outlook
Environment | UK Regulatory Outlook March 2023
Published on 28th Mar 2023
Water companies urged to share storm overflow improvement plans | UK government set to block Scotland's DRS rollout | Biodiversity net gain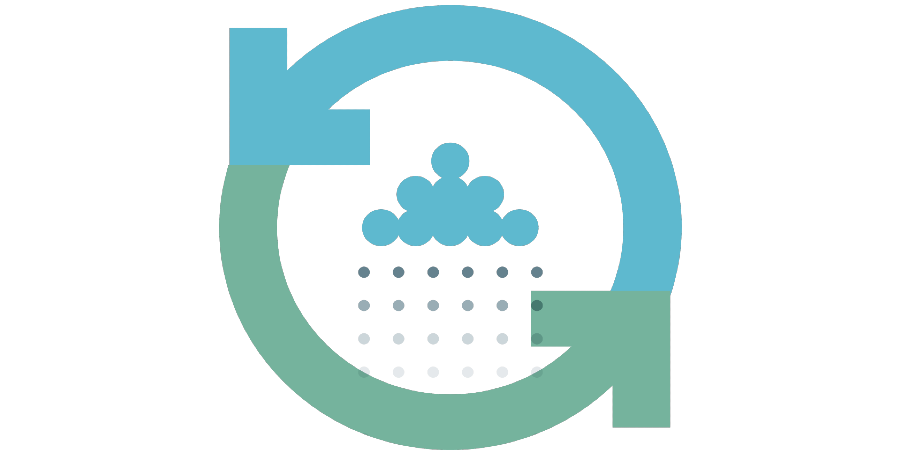 Water companies urged to share storm overflow improvement plans
Environment Secretary Thérèse Coffey recently demanded that water companies start sharing their assessment and action plans on storm overflow plans, as well as noting that they will face higher penalties that are quicker and easier to enforce (see our earlier Regulatory Outlook for more on this).
The government will be consulting in due course on measures to make it easier and quicker for penalties to be issued so polluters are made to pay immediately when damage is caused. The announcement further notes that on the upper limit of fines, all options – including £250 million – remain on the table and a public consultation will run in the spring to find an upper limit that is a "real and serious deterrent".
Coffey said: "Through the largest infrastructure programme in water company history we will tackle the problem at source, with more investment on projects like the new Thames Tideway super sewer. I am making sure that regulators have the powers they need to take action when companies don't follow the rules, including higher penalties that are quicker and easier to enforce. I am now demanding every company to come back to me with a clear plan for what they are doing on every storm overflow, prioritising those near sites where people swim and our most precious habitats."
More detail on the government's plans to deliver clean and plentiful water were also set out last month in its Environmental Improvement Plan 2023.
UK government set to block Scotland's DRS rollout
It has recently been reported that the UK government is planning to block the launch of the Scottish deposit return scheme (DRS) in light of the impact on inflation, with the Scottish government and the DRS scheme administrators meeting with industry leaders to hold crisis talks to try and salvage the scheme.
UK environment minister, Lord Benyon, has also criticised Scotland's DRS: he confirmed that the UK government had not yet received an official request from Scottish ministers for the internal market exemption needed for the scheme to operate legally.
Additionally, two candidates for the Scottish National Party (SNP) leadership candidates have also said they will delay the scheme if they win it.
Judicial review proceedings on the Scottish DRS are also starting this month. The claim, brought by the former president of the Sottish Grocers Federation, challenges the legality of the retailer handling fees imposed by the scheme administrator, Circularity Scotland. The claim will proceed to the Court of Session on 30 March.
See our previous Regulatory Outlook for more on deposit return schemes in the UK.
Biodiversity net gain
The Environment Act 2021 will introduce mandatory requirements for biodiversity net gain (BNG) for new developments in England as part of the government's 25 year environment plan, with the objective of improving the natural environment (see our January issue of the Regulatory Outlook for more).
Government guidance has been eagerly awaited (given the expected implementation from November this year) and it has now been published, providing much needed further details of BNG. While it does not address every outstanding question, further guidance is expected to follow throughout the year.
Some key details are summarised below:
Timeline: BNG requirements will begin from November 2023, although certain small sites have extra breathing space until April 2024 and it is expected that requirements for nationally significant infrastructure projects (NSIPS) will apply from 2025.
The BNG requirement: Most new developments that require planning permission under the Town and Country Planning Act 1990 regime must provide a minimum 10% BNG compared to the condition of the development site prior to construction. There are also requirements for nationally significant infrastructure projects.
Exemptions: The guidance sets out exemptions for developments that affect small habitats, householder applications, biodiversity gain sites, small scale self-build and custom housebuilding.
Onsite/offsite solutions: There is a preference that BNG obligations be satisfied onsite but with scope for flexible offsite solutions. There remains uncertainty as to how local planning authorities will approach this in practice.
Unit market: The guidance discusses the market for biodiversity units. Developers that create biodiversity exceeding 10% will be able to sell excess units, subject to key requirements.
Recording gains information: Onsite gains will be recorded by local planning authorities, while Natural England will manage the register for offsite banks.
Consultation launched on carbon capture readiness requirements
On 13 March 2023, the Department for Energy Security and Net Zero published a consultation on its proposals for updated to the 2009 carbon capture readiness (CCR) requirements, which they are proposing to rename decarbonisation readiness (DR).
The government proposals to update the 2009 DR requirements include, among others:
Moving the DR requirements from the planning consent process to the environmental permitting process. This should lead to overall simpler regulatory requirements and also allow the requirements to be amended more readily to respond to future market or technical developments. The Environment Agency would be responsible for the regulation of the requirements in England.
Retaining the current CCR requirement for developers to undertake a light touch review of their plant's compliance with the DR requirements every two years, to ensure all regulated developers are regularly assessing their decarbonisation potential.
Introducing a regular review to be undertaken by government of the DR requirements.
The consultation closes on 14 April 2023 and applies to England only. The Welsh government will publish a separate response and next steps in Wales.
Carbon capture to receive £20bn in government investment over 20 years
In the spring 2023 Budget, it was announced that carbon capture, usage and storage (CCUS) would receive £20 billion of funding over 20 years. A shortlist of projects for the first phase of CCUS deployment will be announced later this month.
Further projects will be able to enter a selection process for Track 1 expansion launching this year, and two additional clusters will be selected through a Track 2 process, with details announced shortly.
Defra reminds businesses of their obligation as EPR reporting requirements come into force
Please see Products.
View the full Regulatory Outlook
Interested in hearing more? Click expand to read the other articles in our Regulatory Outlook series
Expand