Regulatory Outlook
Products | UK Regulatory Outlook September 2023
Published on 27th Sep 2023
UK government announces an indefinite extension of CE marking recognition | UK Product Safety Review | New guidance on Innovative Devices Access Pathway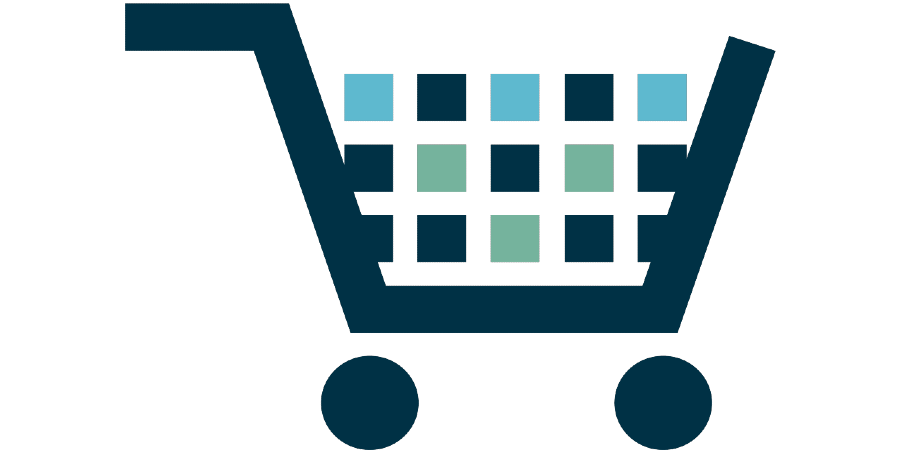 UK government announces an indefinite extension of CE marking recognition
The UK government announced, on 1 August, an indefinite extension of CE marking recognition for businesses in the UK, which it hopes will ease the burdens on businesses by "cutting barriers and red tape". The Department for Business and Trade (DBT) confirmed on 1 August 2023 that businesses will be able to continue using the CE marking beyond the 31 December 2024 deadline, with the option for the UKCA (UK Conformity Assessed) mark to be used.
Manufacturers can continue to use the UKCA marking for products to be placed on the Great Britain market. However, the UKCA mark is not recognised in the EU. UK manufacturers must continue to use the CE marking for goods to be placed on the EU market. See our Insight for more.
There are different rules for medical devices, construction products, cableways, transportable pressure equipment, unmanned aircraft systems, rail products, marine equipment and ecodesign. The relevant departments covering these sectors either have communicated, or will communicate, plans in due course.
The Medicines and Healthcare products Regulatory Agency (MHRA) has already confirmed that the announcement does not apply to medical devices.
UK Product Safety Review
On 2 August 2023, the government announced its consultation on proposals to overhaul the UK's product safety regulatory framework, the "Product Safety Review". The UK intends to adopt a new approach to product regulation, with a focus on potential hazards rather than sectors. The proposal is to move away from a perceived "multiplicity of regulation" and create a more streamlined single framework for product safety, which the government considers to be more proportionate. Product-specific regulation will only be used where strictly necessary. This is a significant departure from the EU position.
The Product Safety Review puts forward a number of proposals, such as the introduction of e-labelling for product compliance information labelling whereby manufacturers could can make certain marking and compliance information available digitally via a screen rather than physically accompanying or indelibly marked on the product. Also there is a proposal for potential categorisation of products by hazards or risk (rather than product type or sector).
A number of proposals have been put forward to regulate online sales and ensure online marketplaces are subject to proportionate responsibilities, including introducing specific duties for online marketplaces, such as exercising due care and removing unsafe product listings, in addition to ongoing importer or distributor obligations.
While these proposals will be subject to the feedback received from the consultation, they indicate the government's clear intention to impose new obligations on online marketplaces.
The government has not outlined how it will implement the proposals set out in the Product Safety Review, but recognises that primary legislation will need to be introduced to fully reform the UK product safety framework. It will also explore to what extent some of the proposals could be carried out through its powers in retained EU law.
A consultation has now opened as the government seeks feedback on its proposals. This will close on 24 October 2023.
New guidance on Innovative Devices Access Pathway (pilot scheme)
Following the MHRA's announcement of plans for an Innovative Devices Access Pathway (IDAP) (see earlier Regulatory Outlook), it has now issued guidance on how to apply to be a part of the pilot phase (which will test the main elements of the pathway and help to build the future IDAP).
The IDAP aims to help businesses bring innovative medical devices into the UK market to help with medical needs that are not currently being met. The IDAP partners will be choosing eight products that best meet the eligibility and innovation criteria. The successful applicants will then receive non-financial support from a team of experts at key stages of their product design and development stage. Businesses must apply by 29 October 2023.
More details on applying to the IDAP pilot phase can be found here. There is also an opportunity to join the selection panel.
PSTI Regulations made bringing into force security requirements for connectable products
On 14 September 2023, the Product Security and Telecommunications Infrastructure (Security Requirements for Relevant Connectable Products) Regulations 2023 (Security Regulations) were made concerning security requirements for relevant products under the Product Security and Telecommunications Infrastructure Act 2022.
The security regulations, which will come into force 29 April 2024, set out the minimum security requirements manufacturers of consumer connectable products must comply with, including:
requirements for default passwords;
information that must be provided to customers on how they can report security issues; and
information that must be provided to customers on the minimum period for which relevant products will receive security updates.
For further information, please see our previous Regulatory Outlook.
Commission proposes a Toy Safety Regulation
On 28 July 2023, the European Commission adopted a legislative proposal for a Regulation of the European Parliament and of the Council on the safety of toys. The proposal updates the safety requirements that toys must meet to be marketed in the EU, whether they are manufactured in the EU or elsewhere. In particular the proposal aims to:
Increase protection from harmful chemicals by maintaining the current prohibition of substances that are carcinogenic, mutagenic or toxic for reproduction (CMRs), but it also prohibits the use of other harmful chemicals in toys, such as endocrine disruptors.
Strengthen enforcement: The proposal ensures that only safe toys will be sold in the EU. All toys sold in the EU will be required to have a Digital Product Passport, which will include information on compliance with the proposed regulation. Importers will have to submit digital product passports for all toys at the EU borders, including for those sold online. A new IT system will screen all digital product passports at the external borders and will identify the shipments that need detailed controls at customs. National inspectors will continue to be responsible for carrying out checks on toys. In addition, if there are unsafe toys presenting risks not clearly foreseen by the regulation, the proposal ensures that the Commission has the power to require that these toys are taken off the market.
See also the Q&A page for the proposal.
Bans on single use plastics from 1 October 2023
As detailed in our previous Regulatory Outlook, the ban on further single-use plastic items in England comes in on 1 October 2023. The regulations imposing the bans were published on 7 September and come into force on 1 October.
The regulations ban the supply of single-use plastic cutlery, balloon sticks, and expanded and foamed extruded polystyrene food and drinks containers. The regulation also bans the supply of single-use plastic plates, trays, and bowls to the end-user in England. This ban does not apply to the supply of a single-use plastic plate, tray, or bowl that is packaging as defined in regulation 3 of the Packaging (Essential Requirements) Regulations 2015. For example, this would include a bowl pre-filled with food before sale or a bowl filled with food at the counter of a takeaway.
Sustainable batteries regulation published in Official Journal
On 28 July, the Sustainable Batteries Regulation 2023/1542 was published in the Official Journal of the European Union. It will apply to all batteries including all waste portable batteries (that is, those found in ordinary consumer goods), electric vehicle batteries, industrial batteries, starting, lightning and ignition batteries, used mostly for vehicles and machinery, and batteries for light means of transport. The regulation will apply from 18 August 2024, except for certain provisions relating to:
treatment and recycling, which will continue to apply until 31 December 2025;
labelling, which will continue to apply until 18 August 2026; and
the removal of waste batteries and accumulators, which will continue to apply until 18 February 2027.
Of importance to a number of businesses is that this new regulation introduces a requirement that by 2027 portable batteries incorporated into appliances should be removable and replaceable by the end-user.
It also imposes, among other things, battery due diligence obligations on economic operators placing batteries on the market or putting them into service, as well as establishing requirements for digital battery passports.
Agreement reached on Directive to ban greenwashing and improve consumer information on product durability
On 19 September, the Council of the European Union  and the European Parliament reached a provisional agreement on a directive to amend the Unfair Commercial Practices Directive and the Consumer Rights Directive, to prevent companies from making misleading environmental claims (see Advertising and marketing section for more). The directive also seeks to improve the credibility of sustainability labels by only allowing sustainability labels based on approved certification schemes or established by public authorities, clarifies traders' liability in relation to planned obsolescence, and harmonises labelling requirements for information about the durability of new products.
The provisional agreement now needs to be endorsed and fully adopted by both European institutions. Following that, Member States will have a transposition period of 24 months to implement the changes.
Requirements on energy labelling of smartphones and slate tablets published in Official Journal
As detailed in an earlier Regulatory Outlook, the European Commission proposed new rules in regard to the energy labelling of smartphones and tablet which have now been published in the EU Official Journal. Devices that are put onto the Union market will have to display information on their energy efficiency, battery endurance, protection from dust and water, and resistance to accidental drops, as well as displaying a repairability score, which is the first time this is required on a product placed on the EU market. These rules will apply from 20 June 2025.
Ecodesign requirements smartphones and mobile phones published in Official Journal
The regulation setting out the ecodesign requirements for smartphones, mobile phones other than smartphones, cordless phones and slate tablets has also been published in the EU Official Journal. This regulation requires, among other things, that devices are able to be effectively repaired and spare parts should be available to professional repairers or end users, requirements to protect devices from dust and water and resistance to accidental drops. These rules will apply from 20 June 2025.
Regulators defer enforcement of EPR
As detailed in our previous Regulatory Outlook, the extended producer responsibility (EPR) scheme for packaging was delayed by a year and fees do not need to be paid until October 2025. Following this, the Environment Agency (regulator in England) and the Scottish Environment Protection Agency (regulator in Scotland) have now announced that enforcement action will not be taken against producers before 31 May 2024 even if they fail to report data.
However, while enforcement action will not be taken until next year, it is still a legal requirement for businesses within scope to collect and report their packaging data by 1 October 2023. For those businesses in Wales, the reporting of packaging data for obligated producers comes into force in April 2024.
A government guidance collection on the EPR for packaging has recently been published which will be of use for businesses to understand their obligations and what they need to do to comply with the rules.
DRS set to be delayed until 2026
It has recently been reported that all the UK governments and industry bodies have reached a conclusion to delay the deposit return scheme (DRS) implementation until 2026, which was due to come into force in October 2025. At time of writing, the government has not yet published any details of this delay.
CMA launches investigation into veterinary sciences
The Competition and Markets Authority (CMA) has, on 7 September, launched an investigation into the provision of veterinary services in the UK, including: pricing; how prescriptions and medications are sold; chain practices; and out-of-hours options. Views are being sought from pet owners, veterinary surgeons, veterinary nurses, practice managers and veterinary businesses. The CMA will provide a further update on this review in early 2024, outlining the issues it has identified and its proposed next steps.
This investigation comes after the review of the Veterinary Medicines Regulations 2013 earlier this year which poses the question of whether potential reforms are on the horizon for more accessible and transparent health services for pets.
Consultation on mandatory disclosure of industry payments to the healthcare sector
The MHRA has launched a consultation to introduce new legislation to place a duty on manufacturers and commercial suppliers of medicines, devices and borderline substances to report details of the payments and other benefits they provide to healthcare professionals (HCPs) and organisations. The consultation builds on issues identified by the Independent Medicines and Medical Devices Safety Review, which reported in 2020. The government asks whether the public should have access to information on how companies and HCPs interact in order to improve transparency for patients. This is in line with systems in place internationally, including the Netherlands, US and France.
The consultation is open until 16 October 2023
Memorandum of Understanding between HSE and OPSS
Please see Health and Safety.
View the full Regulatory Outlook
Interested in hearing more? Expand to read the other articles in our Regulatory Outlook series
View the full Regulatory Outlook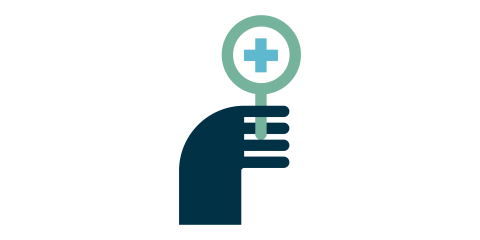 Expand