Progressive legal expertise for broadcasting and digital content
Our Broadcasting and Digital Content team delivers cutting-edge work for market-leading clients. We support them with all aspects of their legal needs.
The majority of our work has a cross-border dimension. We are particularly well-placed to advise on international expansion projects and the implications of differences in the law in different jurisdictions. We work with our clients to make sure launching in any number of different territories is a smooth and seamless process.
Strategic and day-to-day advice
We advise on strategically important commercial agreements. Our expertise includes media rights deals (such as negotiations with the premier league) and distribution arrangements, as well as the technology solutions that underpin it all, from platform-as-a-service agreements to asset sales and M&A.
We understand the regulatory landscape that media businesses are operating in. We advise on the development of digital strategy, including embracing video, go-direct-to-consumer, expansion of services internationally, how to harness AdTech and navigate existing and future regulations.
Our lawyers also work with our clients on day-to-day property and employment matters and innovation. We use portals to deliver information, drive cost efficiencies for our clients and review data to inform internal processes and improvements.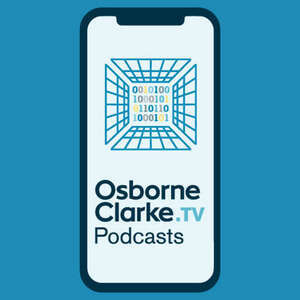 Our Media Matters podcast series
Our Media Matters podcast series delves into some of the key legal issues affecting the media and entertainment industry.
Experience
Growth Capital Partners
Advised Growth Capital Partners (GCP) on its investment in Hippo Digital, a cutting edge design and delivery consultancy. 
Learn more
Big Deal Films
Advised Big Deal Films on an investment from Channel 4 through the broadcaster's Indie Growth Fund portfolio. 
Learn more
Facebook
Advised Facebook on the establishment of its operations in the UK, Europe, New Zealand and India; also advised on various regulatory compliance issues, including data protection and marketing regulation.
Alibaba
Advised on the activities of its non-Chinese websites covering such areas including competition, online payment and P2P lending and advised them on their Europe headquarters leases.
YouTube
Advising on content licensing and distribution agreements across a range of digital platforms.
Mulberry
Advising on the launch and continuing operation of its global ecommerce platform.
Microsoft
Advising on consumer law issues.
LendInvest
Advised LendInvest on its £17m growth equity investment from Atomico.
Marks & Spencer
Acted in High Court trade mark infringement proceedings brought by Interflora arising out of Marks & Spencer's purchase of the Interflora Google Adword, and the subsequent referral to the European Court of Justice.
E-health systems
Advised on data protection matters in the framework of the Internet of Things.
Travel websites
Created best practice guidelines applicable to Expedia and Hotels.com marketing campaigns to be launched in the UK, France, Germany, Italy, Spain and elsewhere in Europe.
Top Gear
Advising on Chris Evans' deal to present the reincarnation of Top Gear post Clarkson.
Robot Wars
Advising on the format licensing arrangements for the 2016 reboot of this popular programme.
Facebook
Advising on the broadcast regulatory issues surrounding the launch of its Live service.
Microsoft
Amongst other things, advising on almost 100 Xbox and MSN content licensing deals.
Hooopla (the Netflix for libraries)
Advised on a full range of commercial and regulatory matters.
Netflix
Advised the world's leading internet subscription service, Netflix for digital content, on its initial deployment across Europe and continued expansion.
Vodafone
Advising on the launch of their TV service.
Freeview Play
Advising on the launch of the Freeview play service.
Big Balls Media
We advise this producer of online football content on its branded content arrangements.
Beats
Advised Beats on all distribution and sales channels outside the US, including EMEA, Latin America and Asia.
Mirriad
Assisting this TV ad tech business with its commercial arrangements.
Broadcasters
Advised on broadcast services agreements including playout and channel management.