Specialist legal advice for the intricacies of the global gambling industry
Our international team advises on cutting-edge gaming and gambling formats, gambling advertising compliance, as well as licensing and other regulatory requirements for gambling operators.
We understand our role in staying informed on the varying laws that encapsulate the intricate gambling landscape. Our goal is always to keep you compliant whilst maintaining an optimal business model.
Gambling regulations
The internet and streaming media have opened up enormous opportunities for the gambling sector, but have also introduced a range of new risks.
As regulators internationally wrestle with new and interesting questions around daily fantasy sports, social gaming, e-sports and the boundaries between skill gaming and gambling, operators continue to expand into new markets and evolve new formats and gaming activities.
Our team has its finger on the pulse of these developments and regularly works with clients to provide regulatory analyses of activities, advise on compliance and risk mitigation strategies and assist in dealing with gambling regulators.
Why choose Osborne Clarke for gambling law?
Our team has first-hand experience of the challenges that arise, including from working in-house at gambling operators. We understand the need to implement legal and regulatory requirements in a practical manner and in accordance with the technical capabilities of operator platforms. Our clients put their trust in us because they know we are there to not only provide guidance on the law, but also a commercial steer.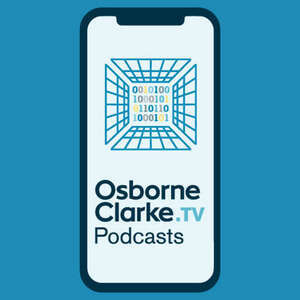 Our Media Matters podcast series
Our Media Matters podcast series delves into some of the key legal issues affecting the media and entertainment industry.