Expert advice for all stages of the nuclear lifecycle
As governments around the globe incentivise low-carbon energy solutions to achieve climate objectives, there is renewed interest in nuclear power as a stable low carbon energy source. As a committed member of the Nuclear Industry Association, we work across all stages of the nuclear lifecycle to support the investment and development of nuclear projects.
Our lawyers can help you navigate the nuclear sector and the exciting opportunities it presents. We have a long-standing involvement in the nuclear industry so can help you understand the regulatory, developmental and operational challenges of nuclear generation and the role it can play in supporting the energy transition. Our experience will help you capitalise on the potential of next-generation nuclear as a major low-carbon energy solution.
Unparalleled experience of the nuclear sector
Despite its continued potential, nuclear power remains a complex low carbon energy solution.  Delivering successful projects requires detailed sector-specific legal expertise to guide you through the technical, commercial and regulatory frameworks.
Our experience in the nuclear sector is extensive – we support both new nuclear projects (gigawatt scale and advanced nuclear), and operators and participants in the existing operating fleet.
How we can help you
Our work for clients in the nuclear sector includes advising on:
the nuclear regulatory regime (and application of international conventions)
the property and planning aspects of new and existing projects
EPC, O&M, LTSA and other construction contracts, for both new build plants and significant plant upgrade projects on the existing fleet
shareholder and investment structures for nuclear projects
complex dispute resolution issues
the nuclear environmental regime and the management of waste
the structuring of conventional large-scale gigawatt projects, and innovative small modular reactors (SMR) and advanced modular reactors (AMRs)
offtake arrangements (PPAs) for existing and new build plants
the development of innovative fuel cycles and power applications
strategies that complement renewables, hydrogen and other energy technologies
Our nuclear energy lawyers
Our international team delivers results for clients in all areas of the nuclear energy sector. We have extensive experience in advising on UK and European projects and the internal regulatory environment (e.g. Paris Convention). As a full service law firm, we offer a range of legal capabilities and expertise across our network of offices.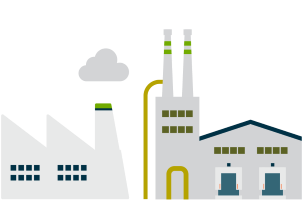 What role will next generation nuclear play in the decarbonisation agenda?
We discuss how nuclear fits with decarbonisation plans, the investment and commitment needed to deliver nuclear targets, and the role of next generation nuclear reactors.
Experience
The EDF Energy Board
Advised the EDF Energy board on all operational issues affecting the UK's current fleet of AGR and PWR reactors, including: Brexit/Euratom, capacity market suspension, decommissioning, life extensions, major capital upgrades, strategic alliances, government liaison, shareholder management and new-build operator services.
NNB Generation (EDF/CGN)
Advised NNB Generation (EDF/CGN) on all aspects of the financing and development of new nuclear power stations in the UK, including the CfD income support mechanism for Hinkley Point C and the associated investment and joint venture arrangements for Hinkley Point C, Sizewell C and Bradwell B.
Hinkley Point C (HPC) and Sizewell C (SZC) Supply Chain
Advising a number of contractors and proposed contractors for the HPC and SZC projects on the negotiation of terms for the HPC and SZC EPC packages and the resolution of disputes under the early HPC packages.
Small Modular Reactors
Advising one of the new SMR developers on the UK nuclear regime and on the proposed terms of a private wire power purchase agreement offtake arrangement.
International Nuclear Projects
Advising on the participation in and proposed financing of several European nuclear power projects.