Energy and Utilities
The Energy Transition | Hydrogen innovation scheme and nuclear financing bill
Published on 17th Jan 2022
This week, we look at a new £5 million government scheme for technologies producing hydrogen from biomass, the passing of the nuclear financing bill, the next phase of the Industrial Energy Transformation Fund, and more.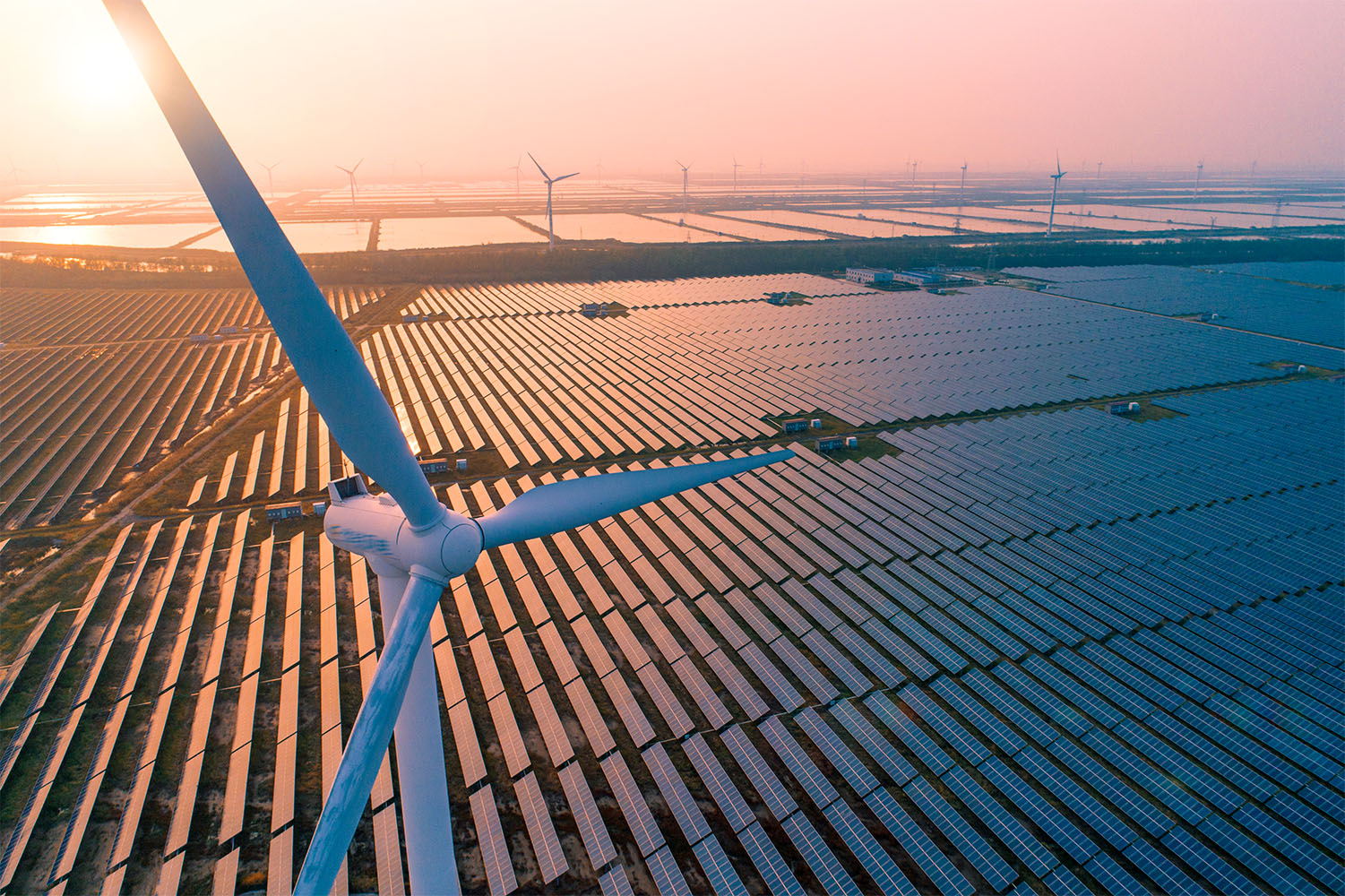 New scheme for technologies producing hydrogen from biomass
The government has recently announced a new programme to "help develop innovative technologies to produce hydrogen, a clean energy source, from sustainable biomass and waste." The Hydrogen BECCS Innovation Programme is funded through the Department for Business, Energy and Industrial Strategy's £1 billion Net Zero Innovation Portfolio. The Programme will provide £5 million in funding to support hydrogen in bioenergy with carbon capture and storage (BECCS) technologies. The BECCS process allows for the production of hydrogen from biomass and waste, with the carbon released during that process being captured and stored.
Phase 1 of the Programme is now underway, and applicants can bid for up to £250,000 to "help develop their project plans and demonstrate the feasibility of their proposed innovation." Potential applicants are wide-ranging, with applications being considered from small businesses and large companies to research institutions and universities alike. Phase 1 will be followed by a Phase 2 that will allow those projects chosen in Phase 1 to have further funding to support their ambitions and to demonstrate their technologies.
The government believes that Hydrogen BECCS technologies will play a critical role in the UK fulfilling its net zero targets. Energy and Climate Change Minister Greg Hands said, "This innovative technology offers incredible potential for removing carbon dioxide from the atmosphere, crucial to reaching our net zero goals."
Parliament passes Nuclear Energy (Financing) Bill
The UK Parliament recently passed a Bill to introduce a new funding model, the Regulated Asset Base, in order to fund future nuclear power stations in Britain. As reported in our previous edition of the Energy Transition, the Nuclear Energy (Financing) Bill seeks contributions from consumers during the construction phase of nuclear projects. This differs from the scenario under the Contracts for Difference scheme, whereby developers are expected to finance the construction of new nuclear projects with revenue only being received once the station starts generating electricity. 
Business and Energy Secretary Kwasi Kwarteng said, "Civil nuclear has worked for this country and works for consumers. But we all know that the existing financing scheme has led to too many foreign nuclear developers walking away from projects, setting our nuclear industry back a number of years … We urgently need a new approach to attract capital into the sector."
Minister of State for Energy, Clean Growth and Climate Change Greg Hands said, "The Bill will finance new nuclear power stations, making us less dependent on foreign-owned developers and bringing in the private sector and institutional funding."
Next phase of the Industrial Energy Transformation Fund opens
The Industrial Energy Transformation Fund (IETF) Phase 2: Spring 2022 will open to applications on 31 January 2022. This latest competition follows the closure of IETF Phase 2: Autumn 2021 (covered in an earlier edition of the Energy Transition) on 7 January 2022.
The IETF supports the development and use of low carbon technologies that improve energy efficiency and enable businesses with high energy use to cut their carbon emissions. The Phase 2 competitions will provide approximately £220m in funding to support the deployment of decarbonisation technologies between Autumn 2021 and 2025.
IETF Phase 2: Spring 2022 provides up to £60m of funding for projects including:
feasibility and engineering studies to allow companies to investigate energy efficiency and decarbonisations projects when making investment decisions;
the deployment of technologies to improve industrial energy efficiency; and
the deployment of technologies to facilitate deep decarbonisation and industrial emissions savings.
The Spring 2022 competition is open to businesses of any size registered in England, Wales or Northern Ireland, which fall within the specified industry types. The competition will close to applications on Friday 29 April 2022, following which two further Phase 2 competition rounds are expected to be held in 2022.
UK Power Networks harnesses artificial intelligence to fast-track nearly 1,000 electric car chargers
UK Power Networks (UKPN), a distribution network operator, has announced that its Smart Connect tool will continue to be used to accelerate the installation of electric vehicle (EV) charge points over the coming decade, after having already fast-tracked nearly 1,000 chargers in the last year.
The tool uses artificial intelligence to process and evaluate data about household installations. When an installer makes an application for a new EV charger, Smart Connect automatically assesses whether the electricity supply needs to be upgraded to support the connection of a new charger. If upgrades are required, the tool refers customers to a UKPN expert, and if no additional power is needed, the tool gives auto approval. This streamlines the process and cuts down on paperwork, allowing for faster installations of charge points.
Since its launch in February 2021, Smart Connect has automatically approved 983 electric car charging points, 234 electric heat pumps, 765 household solar installs and 66 domestic batteries.
Ian Cameron, head of innovation at UKPN said, "Millions of electric cars and heat pumps will connect to our networks over the next decade. Through tools like Smart Connect we'll make sure - whether we're working with installers or directly with consumers - they can all connect at pace."
Contracts for Difference Allocation Round 4 closes and reconciliation payments made
Contracts for Difference (CfD) Allocation Round 4 closed to applications on 14 January 2022.
As discussed in a previous edition of the Energy Transition, applicants for this round are competing for an overall budget of £285 million in annual subsidies. The budget is divided between three technology groups, covering:  established low-carbon technologies such as onshore wind and solar, less established technologies such as floating offshore wind and tidal stream, and fixed-bottom offshore wind.
Whilst there is no set date for the results, it is expected that they will be announced in spring-summer 2022.
In a further announcement on the CfD scheme, the Low Carbon Contracts Company (LCCC) has revealed that it expects to return over £39 million of CfD payments to suppliers due to rising wholesale prices in recent months. Under the CfD mechanism, low-carbon generators are guaranteed an agreed strike price and receive top-up payments (covered by a levy on suppliers) if wholesale prices are lower. However, if wholesale prices are higher than the strike price – as happened for the first time in September 2021 – generators must return the excess.
At the end of each quarter, payments collected from generators are reconciled with those from suppliers. Any surplus funds are put towards a reserve amount for the next quarter, effectively reducing the amount suppliers have to pay. If there is overcollection compared to the required reserve amount, the difference is returned to suppliers. In response to the high wholesale prices during the latter half of 2021, the LCCC reduced the Interim Levy Rate (ILR) on suppliers to £0/MWh. A surplus accrued which has created a forecast reconciliation payment to suppliers of over £39 million. Given the ongoing high wholesale prices, the ILR has also been set at £0/MWh for the current quarter and the LCCC is currently forecasting another reconciliation payment to suppliers in the next quarter.