Energy and Utilities
The Energy Transition | Gas prices increase dramatically, government to invest £220m in cutting carbon emissions, first UK Green Gilt raises £10bn and Ofgem urged to review transmission charges
Published on 24th Sep 2021
This week we look at soaring global gas prices, the government's announcement of a £220m investment to cut emissions in high polluting industries, the first UK Green Gilt raising £10bn, the Scottish Affairs Select Committee's demands for a review of transmissions charges, and more.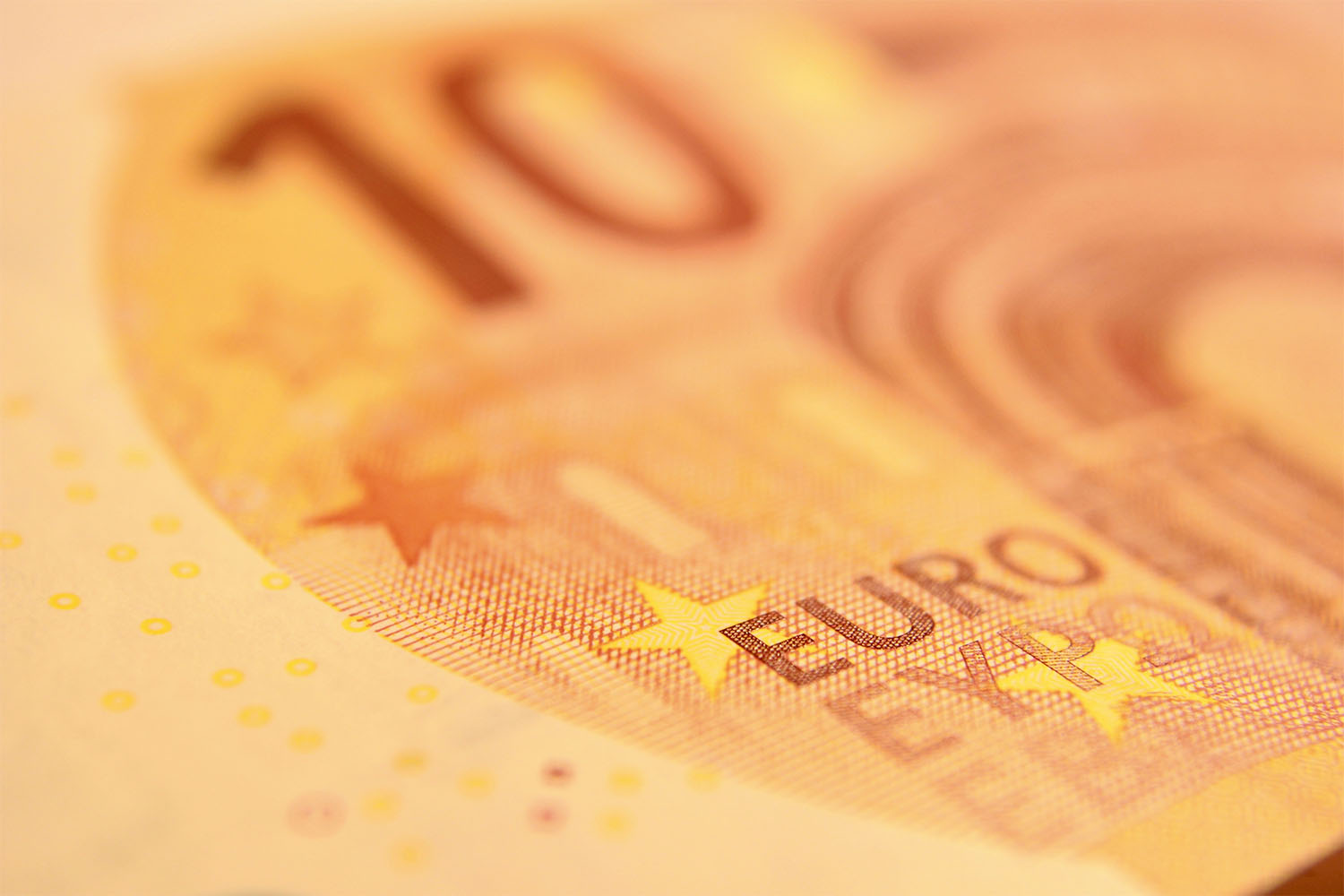 Gas prices soar by 280% in Europe
Global gas prices have spiralled, hitting record highs in Europe where they have risen by 280% from last year. The hike is being attributed to factors ranging from low storage levels to higher demand as economies reopen. Market implications are likely to be wide-ranging.
It is thought that the gas market turbulence could intensify pressure on inflation, which is already surging due to the impact of Covid-19 on global economies. The possibility of higher gas prices, coupled with increased food costs due to carbon dioxide shortages and reduced fertiliser production, could cause difficulties for consumers. The Bank of England has warned that the energy crisis could raise inflation above 4% this winter.
Higher gas prices have also increased concerns of stagflation; high inflation coupled with slow economic growth. Michael Hewson, chief market analyst at CMC Markets has said, "It is quite clear there is a growing sense of unease about the economic outlook as a growing number of companies look ahead to the prospect of rising costs."
UK government to invest £220 million to assist high polluting industries in cutting carbon emissions
The government has announced a £220 million fund to help high emission industries decarbonise and reduce their use of fossil fuels. Industries set to benefit include pharmaceuticals, steel, and food and drink. Businesses operating in such sectors will be able to apply for grants of up to £30 million to support a range of actions such as installing improved efficiency boilers, heat pumps and carbon capture.
This funding forms Phase 2 of the government's Industrial Energy Transformation Fund, which supports high energy-use businesses with the transition to a low-carbon economy. Phase 1, which launched in summer 2020, has already seen £70 million invested into energy efficiency projects and decarbonisation studies.
Prime Minister Boris Johnson, said: "With innovation and investment across the economy, we can power the UK's green industrial revolution. But we know for the most polluting and energy-intensive businesses, this will mean a big shift in the way they operate. That's why we're putting £220 million more into helping them cut their carbon emissions, bring down their energy bills, and support good jobs – creating a sustainable future as we build back greener around the country."
The UK's first 'Green Gilt' raises £10bn for net zero projects
Earlier this week, the sale of the first Green Gilts in the UK raised £10bn; a record high for sovereign green bonds. The proceeds will go towards projects supporting the UK's transition to net zero, including renewable energy and schemes to decarbonise building infrastructure.
Over £100bn of bids were placed, demonstrating high demand for green sovereign debt. Whilst the issuance is the first of its kind in the UK, many European countries have already sold green bonds, including Germany, Italy and Spain.
A second issuance is due to follow later this year, with government expectations being that the Green Gilt will raise at least £15bn for green projects.
The Chancellor of the Exchequer, Rishi Sunak, said: "Green finance is vital in helping us to tackle the environmental challenges we face, and the launch of our first green bond is a signal that the UK continues to be a world leader in this area. This funding will be used to finance vital green government projects across the country, including things like clean transportation, renewable energy and preserving our natural environment. In helping us to build back better and greener, it will also help to create jobs as we transition to net zero."
Ofgem urged to review Scottish transmission charges
The House of Commons' Scottish Affairs Select Committee has urged Ofgem to conduct a review of the transmission charges payable in relation to the Scottish grid by 2022. The Committee noted the role of Scottish natural resources in achieving the Scottish 2045 and the UK 2050 net zero targets in 2019, 97.4% of electricity generation in Scotland came from renewable energy sources. The Commit-tee has highlighted that this potential may be thwarted if a change is not made to the Transmission Network Use of Systems charges set by Ofgem, which currently favours the development of infra-structure closer to centres of demand. The resulting costs of connecting to the grid in Scotland present a barrier to the development of renewable energy projects when compared with other areas of the UK (such as Wales), where generators are instead paid to connect to the grid.
Bless Kuri, Head of System Planning, Scottish and Southern Electricity Networks said, "Our stakeholders, our customers, tell us that this is an issue for them in terms of achieving commercial viability for their projects". Steven McMahon from Ofgem has also stated that locational transmission charges are a barrier to renewable energy development. The Committee contends that the financial burden of transmission charges and grid investment must be justly shared around the UK and that the focus should be on the long-term impacts on net zero targets and renewable energy projects, rather than pushing for a short-term, lowest cost view.
GRIDSERVE Electric Highway added to Zap-Map's charging network
A partnership has been announced between GRIDSERVE, a clean energy solutions company, and Zap-Map, an electric vehicle (EV) charging point mapping service to enable Zap-Map users to identify the locations and live availability status of GRIDSERVE's 100% sustainable energy powered Electric Highway.
The Electric Highway was purchased by GRIDSERVE from Ecotricity in June 2021. Since then, GRID-SERVE has upgraded the network and installed features such as contactless payment and up to 350kW charging speeds. It also plans to expand the existing network of over 150 charging locations by installing an additional 50 electric hubs.
Toddington Harper, CEO at GRIDSERVE, said: "We are delighted to be partnering with Zap-Map, to help showcase our upgraded, rapidly expanding electric vehicle charging network that is simple-to-use, reliable, and relieves charge anxiety. Driving electric vehicles should be an enjoyable, ultra-convenient and stress-free experience for everyone, and Zap-Map helps make it easy for customers to find electric vehicle chargers wherever they are in the UK."
In a further announcement on the future of the the UK's EV charging network, Osprey Charging has announced a £75m programme to develop 150 new high powered charging hubs. In what Osprey says is a UK first, the project will utilise load balancing technology to optimise multi-vehicle charging using only one grid connection.
Vattenfall and Cory Riverside to create UK's largest low carbon heat network
Energy and heat supplier Vattenfall has announced its plans for what is set to be the UK's largest low carbon heat network. Partnering with energy-from-waste (EfW) firm Cory, the construction of the network will begin in 2022. Heat will be extracted from Cory's EfW facility at Belvedere, with the first homes being supplied with heat from the network in 2024.
Mike Reynolds, Managing Director at Vattenfall Heat UK said: "We've got to think big when it comes to removing emissions from heating, on a scale which works for global cities like London. District heating presents the best option for consumers in urban areas. It's the cheapest source of low-carbon heat, it's reliable and it's resilient against energy shocks."
"Most of London's 3.5 million homes, and thousands of commercial buildings, are heated using fossil fuels. Yet there are abundant other sources of cleaner heat, such as the ground, water or waste heat from industrial processes."
By 2040, Vattenfall intends for the network to span a thirty mile radius, providing heat for up to half a million homes, as well as businesses and public buildings across East London. According to Vattenfall's internal carbon intensity modelling, this heat network could reduce emissions by up to 90% when compared to individual gas boilers fitted in every home.