Knowledge Notes
UK Knowledge Collection | ECTEA registration deadline looms, ESG reporting requirements, and biodiversity and business
Published on 9th Dec 2022
Welcome to this week's Knowledge Collection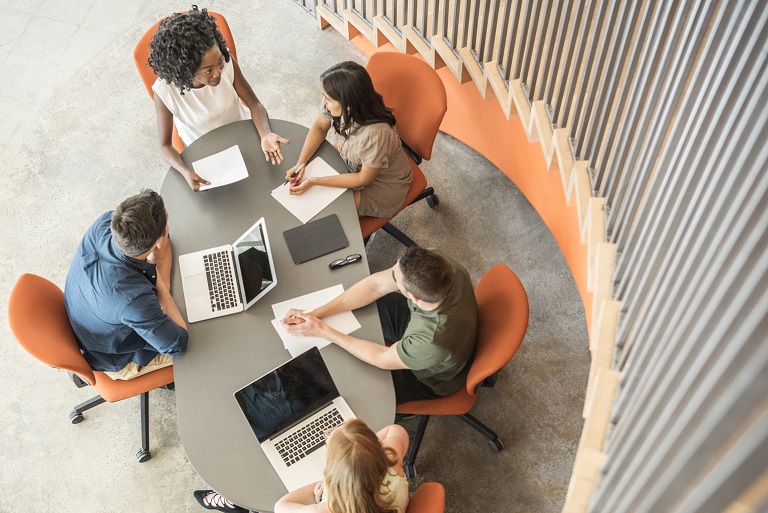 There are less than two months for overseas entities owning affected UK real estate to register details of their beneficial owners, as the deadline of 31 January 2023 under the Economic Crime (Transparency and Enforcement) Act 2022 approaches. As well as potential criminal sanctions for breach, there may be significant practical consequences as an entity in breach will be unable to complete any major dealings with its UK real estate until the formalities are in order.
December has seen developments on environmental, social and governance (ESG) reporting requirements for businesses. The EU has adopted the Corporate Sustainability Reporting Directive, the third pillar in its sustainability reporting framework. The rules will be a material change for many EU-based businesses imposing wide-ranging ESG-related disclosures on them for the first time, and similar moves have recently been made in the UK.
The European Parliament and the Council of the EU has reached a provisional agreement on a regulation on deforestation-free supply chains, which will mean that companies will need to issue due diligence statements regarding goods they place on, or export from, the EU market that contain certain source materials. The UK is also intending to place a similar duty on businesses.
And against this backdrop, the COP15 summit on biodiversity is in progress, intended to lead to commitments by the parties to halt and reverse biodiversity loss by 2030. Frameworks for nature-related corporate reporting are being developed in the UK, and businesses can expect to be subject to mandatory disclosure obligations in the coming years.
Separately, the European Commission has introduced a new proposal for a regulation on packaging and packaging waste, which will affect businesses operating in the EU or placing products on the EU market. The Commission is running a consultation on the proposal, which closes on 26 January 2023.
Insights
Ransomware inquiry calls for evidence from UK organisations
The UK's Parliamentary Joint Committee on the National Security Strategy is calling for evidence by Friday 16 December for its new inquiry into ransomware. Organisations have been invited to submit evidence on topics including insurance cover and regulatory requirements on ransomware victims, reforms to enhance the UK's resilience, and international cooperation.
Innovation underpins the global fashion industry's adjustment to decarbonisation
Consumers' increased desire for sustainable goods presents opportunities for the fashion industry to develop more environmentally-friendly materials. Robust intellectual property strategies and patent protection for innovations are vital as the industry "greens" its supply chains.
EU moves closer to implementing a regulation on deforestation-free supply chains
According to the agreed text, while no country or commodity as such will be banned, companies will not be allowed to sell their products in the EU without the specified due diligence statement.
COP15 | Why biodiversity is vital for businesses worldwide
COP15 is the fifteenth meeting of the parties to the Convention on Biological Diversity, which has been adopted by over 190 UN member states, and runs until 19 December. There are four reasons why businesses need to give thought to biodiversity: nature-related corporate reporting, mandatory enhancement obligations, and litigation and financial risks.
What the EU Corporate Sustainability Reporting Directive means for ESG reporting
The Corporate Sustainability Reporting Directive was adopted this week as part of the European Green Deal. The directive extends the scope of sustainability reporting obligations to more companies and introduces more detailed reporting requirements.
Commission unveils significant reforms to packaging and packaging waste regime
The European Commission has introduced a new proposal on packaging and packaging waste to harmonise regimes across the EU. The draft regulation will apply to all packaging of any material that is placed onto the Union market and apply to businesses outside of the EU that supply packaging to the EU.
Registration deadline approaches for overseas owners (and potentially former owners) of UK real estate
Overseas entities must comply with new duties imposed by the Economic Crime (Transparency and Enforcement) Act 2022 and register details of their beneficial owners at Companies House in order to obtain an overseas entity identification number and the status of "Registered Overseas Entity" by 31 January 2023. An overseas entity that has disposed of all of its UK real estate between 28 February 2022 and the registration deadline is not exempt from the rules.
Law Commission reviews arbitration procedures in England and Wales – how is it done elsewhere in Europe?
The Law Commission is considering reforming parts of the Arbitration Act 1996 and has published a consultation paper setting out proposals. This article compares the approach taken by Poland, Germany and the Netherlands on the areas under consideration, including confidentiality, arbitrator impartiality and immunity. The consultation closes on 15 December.