Knowledge Notes
Knowledge Collection | UK chancellor's autumn statement, distressed supply chains, and IP strategy
Published on 18th Nov 2022
Welcome to this week's Knowledge Collection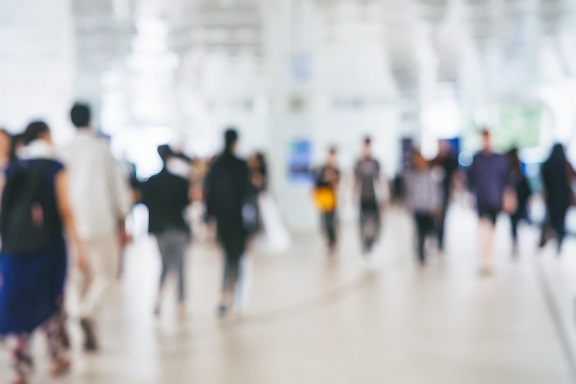 Yesterday, the chancellor made his autumn statement. Although he was careful in his plans not to raise headline tax rates, "fiscal drag" will bring millions more people into the tax system and there are difficult times ahead, with an increased tax burden for individuals and businesses alike. Our Insight examines the measures in detail.
Supply chain disruption is always a risk in the ordinary course of business, across all sectors, but the current economic climate has increased the pressure. We look at how early contingency planning can significantly reduce the shock of customer or supplier insolvency in our Insight, and we will be discussing how to navigate distressed supply chains in the opening webinar of our in-house lawyer programme next week.
As COP27 comes to a close, we look at the transformative impact on businesses that greening fleets will have, and the role of finance in the drive to achieve net zero goals.
A recent High Court decision on trade marks brings good news for brand owners: provided that they can demonstrate that their earlier mark has a reputation, the decision recognises that the concept of unfair commercial advantage is objectively assessed and can still exist even if there is no subjective intention to take advantage of the earlier mark. Our webinar next week looks at how businesses can harness the power of their intellectual property by creating a meaningful strategy for it, as well as the risks of not properly managing IP portfolios.
Insights
Autumn Statement 2022 | What tax measures were announced?
The UK chancellor, Jeremy Hunt, has announced a raft of tax measures in his autumn statement that aim to create fiscal stability, control inflation and fill the hole in the public finances following his predecessor's fiscal event in September.
How to contingency plan for insolvency in a global supply chain
There are three key factors in contingency planning for potential insolvency in the supply chain: early planning analysis and due diligence; regular monitoring of key supply chain relationships; and taking early action if something goes wrong.
Red Bull dismisses Monster's Red Dawg trade mark appeal in High Court
A recent decision in the High Court is good news for brand owners with a strong reputation because it confirms that the assessment of unfair advantage is an objective one.
What role can public and private finance play in decarbonising the global economy?
The question of how the global transition to net zero will be funded is a prime consideration in determining the appetite for and pace of climate change policies and actions. Whether commitments are instigated via public policy or motivated by the private sector, funding is crucial.
European shift to green fleets will revolutionise businesses
The transport sector, as a major contributor to global emissions, has a significant role in efforts to reach net zero. With the sale of new petrol and diesel vehicles set to be banned across Europe by 2035, the transition to a "green fleet" is a focus for many businesses' decarbonisation initiatives.
Events
Eating Compliance for Breakfast | Healthcare products: what they are, how to place them on the UK market and how is the law changing?
29 November | 09:00-09:30
Many businesses are venturing into healthcare products for the first time. This webinar examines what the post-Brexit regulatory framework surrounding medical devices is, how products can be placed on the UK market, what the future regulatory system might look like and whether further divergence from the EU regime should be expected.
UKVI sponsor licence audits: how to remain compliant
30 November | 09:30–10:30
Sponsor licence audits by the UK Visas and Immigration team are on the rise. What are the duties and responsibilities associated with being a licenced sponsor? We discuss the importance of compliance and the cost of getting it wrong.
Eating Compliance for Breakfast | Internet of Things regulation
1 December | 09:00-09:30
The discussion will focus on connected devices and the internet of things, current regulation, how specific legislation and regulator guidance are being introduced and the increasing compliance burdens on developers.
In-House Lawyer Talks 2022
21 – 24 November | 10:00 and 14:00
Our annual in-house lawyer programme this year focuses on core knowledge topics relevant to your day-to-day work.
Navigating distressed supply chains | 21 November | 10:00-11:00
Delays, defects, disputes – supply chain disruption is always a risk in the ordinary course of business but global challenges now mean that this is a key risk for many businesses.
Employment law update | 21 November | 14:00-15:00
We will look at the difficult legal and practical questions that arise in the course of internal investigations and consider some of the wider employment issues for employers to be prepared for in the current economic climate.
The ESG agenda: how to avoid climate-related risk | 22 November | 10:00-11:00
Our panel of speakers will consider areas of risk and opportunity, covering greenwashing, climate-related litigation, green tax incentives and climate-related financial disclosures.
Dark patterns and the latest developments in UK consumer law | 22 November | 14:00-15:00
The UK is proposing to make some major updates to consumer protection law, in addition to numerous recent changes to consumer law in the UK and EU. This session will provide an update of developments.
Digital regulation: the cross-sector impact of what is coming down the track | 23 November | 10:00-11:00
Digital regulation is increasing significantly in volume. As all sectors digitalise and data-driven digital business models proliferate, it is also expanding considerably in scope. This session will give an overview of this growing field.
Data protection round-up | 23 November | 14:00-15:00
We will discuss recent developments and trends, including data transfer risk assessments, the UK legislative and regulatory regime, and how to handle data subject access requests when they are being used tactically in litigation to obtain early disclosure.
Harnessing the power of your IP: the importance of a fit-for-purpose IP strategy | 24 November | 10:00-11:00
Devising a comprehensive IP strategy is key to ensuring that your IP portfolio is fit for purpose and is positioned to become a revenue-generating asset.
How to protect your privilege | 24 November | 14:00-15:00
This session will provide an update on the key case law decisions on privilege since last year and provide practical tips in light of those decisions.