Decarbonisation
European shift to green fleets will revolutionise businesses
Published on 15th Nov 2022
What can businesses do to anticipate change in the transport sector and ensure an effective transition?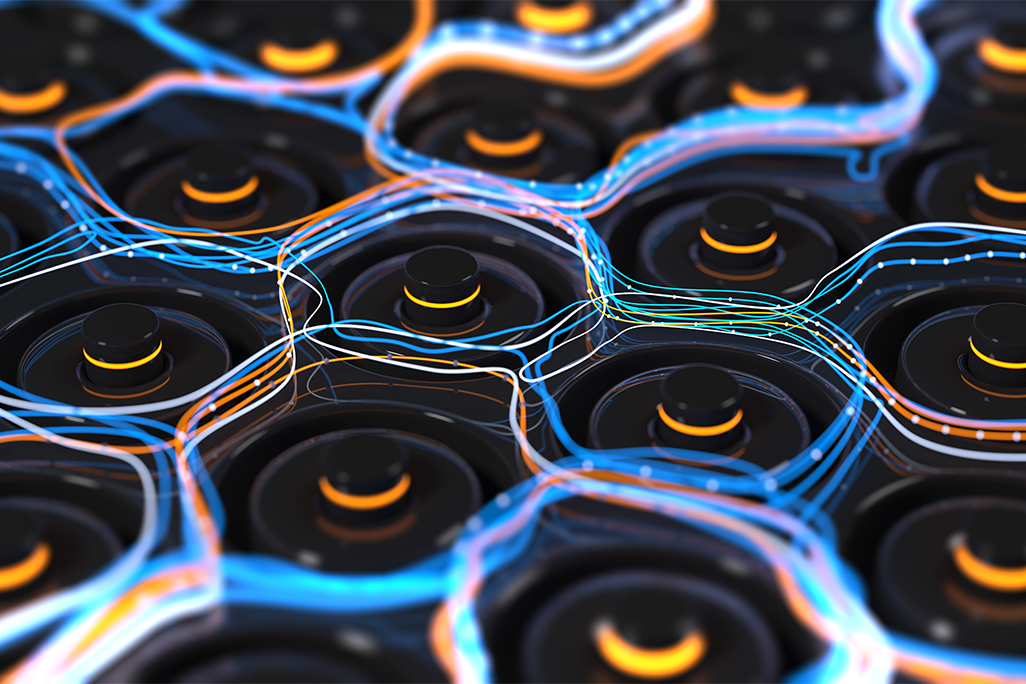 The transport sector is a huge contributor to global emissions, and has a huge role to play in efforts to reach net zero. With the sale of new petrol and diesel vehicles set to be banned across Europe by 2035, the transition to a "green fleet" is an important consideration for many businesses when formulating their decarbonisation initiatives. There are a number of key issues for businesses to manage when making the switch to low carbon transport.
In the fifth webinar of our "Decarbonisation Week" series, our panel of experts was joined by Jakub Jedliński, Head of e-Mobility at E.ON Poland. The panel focused on the legal and commercial considerations associated with "greening your fleet", the e-mobility "revolution" and the development of electric vehicle (EV) markets in the UK, Germany and Poland.
Transitioning to a green fleet: legal issues
There are a number of legal risks to be considered and managed, including finance and leasing, the changing regulatory framework as new technology evolves, and around choice of fuel.
Vehicle finance and leasing
The procurement of new EVs including cars, vans, trucks, and other warehouse plant and equipment will most commonly take place via leasing arrangements.
Leasing a fleet provides a number of benefits including: avoiding the risk of making large capital commitments; better management of the risks of obsolescence by making it easier to upgrade EVs to take advantage of technological advancement; and the opportunity to acquire bundled packages of maintenance and insurance.
Leasing arrangements, however, have considerable variations between them and the specific legal terms for each arrangement should be reviewed carefully.
Technology and innovation
The advancement of technology will drive a change in maintenance and asset life extension for EVs. For example, remote monitoring provides the possibility of a more innovative approach to maintenance of fleets and asset life extension, and telematics devices can be used to monitor the behaviour of drivers and vehicle and equipment performance. AI can also bring a new dimension to data analysis.
The use of these tools bring various challenges, particularly around the use of personal data. As such, data protection regulation and safeguards need to be respected in the design and operation of such systems.
Additionally, the opportunity to exploit vehicle-to-grid technology is growing. Careful consideration is needed to navigate the changing regulatory regime to ensure that customers do not inadvertently become unlicensed providers of electricity.
Alternative fuels
Recycled cooking oil, bio methane and hydrogen are just some of the materials which may constitute viable alternative fuels and will typically be the best alternative option for vehicles with higher energy requirements than can be met by battery-powered plug-ins (such as heavy freight), or where charging opportunities are limited.
Particular care needs be paid to regulatory regimes when using these fuels, depending on the specific type being used.
In addition, regard needs to be had to the structuring and financing of upgrade projects, which can be particularly challenging from a commercial perspective, especially when using emerging fuels such as hydrogen.
Employment and incentives
The transition to a green fleet may also affect the employment rights and duties that employers are subject to. Failing to manage the correct employment processes could amount to constructive dismissal.
There are a number of questions that fleet managers must consider, as there is a strong employee relations perspective to consider when managing any transition to a green fleet where there are changes in working practices. These include, for example: is an employee responsible for charging the EV at their home? Can the vehicle be used outside of business hours? What does this mean for the energy that is used during non-business hours? Are there subsidies available for charging at home and do they have any tax consequences?
The e-mobility 'revolution'
Mr Jedliński noted that it is a common misconception that the biggest barrier to the adoption of green fleets is a limited network of public charging infrastructure. While this is certainly one factor to be considered, it is not the primary barrier. The decision to transition to a green fleet is driven by businesses and corporations that have a number of other perspectives to consider.
Another misconception is that the transition from internal combustion engines to EVs is a natural evolution, rather than a revolution. While the value chain in terms of how vehicles are manufactured, sold and used will remain largely unchanged from petrol/diesel fleets, the way in which electric fleets are "refuelled" will change considerably.
According to E.ON's charging models, 60% of all EV charging will take place at home, 30% will take place in the workplace and only 10% will take place at public charging points. Rather than relying on public infrastructure to provide refuelling solutions (as is universally the case for petrol/diesel vehicles), the focus will need to turn to home and office charging. The current demand for petrol stations will be squeezed into that 10%, with the rest of the demand being met in the home and offices. The shift in EV power consumption will be revolutionary.
As the provision of vehicle fuel moves from being public to private, this will cause a massive change in organisational management of fleets, bringing a number of challenges to overcome. Fully refuelling a petrol/diesel vehicle takes a matter of minutes, in comparison to fully recharging a vehicle, which can take a number of hours. The impracticality of recharging during working hours means that the charging of fleets will shift to an overnight pattern.
Organisations will have to take an active role in managing fleet charging by facilitating the shift in demand to wherever vehicles are stored overnight – namely, the home and offices. The added duties for employees and the complexity of managing the network providing energy and chargers for car fleet managers will again be significant.
There is also increased scope for price optimisation in terms of EV charging when compared to petrol/diesel vehicles. The varying price points and speed at which vehicles can be charged can be exploited by businesses to reduce costs of running the fleet. For example, it is cheaper for vehicles to be charged at employees' homes when compared to ultra-fast direct current (DC) public chargers, though the time taken to charge will be longer. This brings entirely new considerations to the way in which fleets are managed.
Country focus – Germany
Revenue streams for charging infrastructure
The need to install charging infrastructure as part of the process of electrifying a fleet means that businesses should look at the different revenue streams that might become available as part of the installation.
The most obvious revenue stream would be to sell electricity via either high voltage DC charging infrastructure or by the installation of wallboxes in apartment buildings. However, the profit margins of selling electricity to customers in Germany are minute and would only be lucrative at highly frequented locations.
Another source of revenue is the greenhouse gas (GHG) quota, which requires companies that place fossil fuels on the German market to correspondingly reduce the associated GHG emissions. The GHG quota provides benefits for EV users, who can earn up to €450 annually by assigning their rights to a fossil fuel-based company. Under the same scheme, owners of public charging infrastructure can receive up to 25 cents per kWh.
Selling advertisement space on LED screens on high-voltage charging points is another revenue stream which has proven to be lucrative.
Contracting parties to the installation process
The process of installing charging infrastructure is complex and will involve a number of contracting parties.
The engagement of planners from the outset will begin the process of devising the layout and assessing the capabilities of the building. An assessment of the area is required to ensure that there is enough electricity for the demand. Contracts will also need to be entered into with the suppliers and installers of charging infrastructure, as well as the grid operator and electricity supplier. Additionally, negotiating with property owners prior to installation and engagement with back-end operators are an integral part of set-up.
These various contracts can be procured by businesses in-house individually. Alternatively, some fleet operators allow for these contracts to be grouped together and provided to the client as one combined service in which the fleet operator bears the economic risk.
Other factors to consider when electrifying a fleet include where the electricity being supplied via the charging infrastructure will come from, and whether electricity can be generated on site. There are also various applicable regulations, including the Metering and Calibration Law (which is currently a hot topic in Germany) and which focuses on ensuring that data captured through the use of charging infrastructure is not manipulated. There are a number of public law and taxation issues that also need to be carefully considered.
Country focus – Poland
Overview of the Polish EV market
Currently there are approximately 555,000 EVs in Poland. 27,000 of these are pure-electric, three-quarters of which are registered to companies. There has been a rapid growth in the usage of EVs in Poland – so much so that the demand for EV usage will eventually be unable to keep up with the implementation of charging ports. Poland is also a leading provider of components for e-mobility and a producer of lithium-ion batteries.
Greening your fleet: how to start?
Will "greening your fleet" result in a tangible reduction of one's carbon footprint? In order to achieve a reduction, businesses must focus on the development of their green energy models. In the Polish market, energy is most commonly generated from non-renewable sources such as coal. Therefore, in order to achieve a low carbon fleet, businesses will either have to procure the energy consumed from renewable sources, or develop their own renewable energy source by investing in infrastructure such as solar panels.
There is currently a debate in the Polish market surrounding what fire protection measures should be applied in buildings where EVs are located. Currently, Polish law does not define what specific fire protection equipment must be installed, creating inconsistencies in approach in terms of fire safety which causes issues for property development.
Allocating the cost of charging EVs is another significant issue being faced by employers who are greening their fleets. Reimbursement of employee charging costs can result in tax implications, so it is important for employers to obtain a binding tax interpretation as to their approach to this issue and to document the charging costs of employees.
Future European regulation
There are changes in the pipeline for the EU regulatory framework on charging infrastructure, including draft changes to a directive on the energy performance of buildings which puts forward a number of charging infrastructure obligations on Member States. These include the removal of barriers to the installation of charging points in residential buildings with parking spaces, and requiring a minimum number of charging points for certain non-residential buildings (both new and those subject to a major renovation).
The EU is also currently considering a draft regulation on alternative fuels infrastructure to address the lack of publicly accessible infrastructure for EV charging. As currently drafted, the regulation will require Member States to ensure that there are a sufficient number of charging points along certain roads networks.
Hydrogen
Hydrogen is a hot topic and one that divides opinions, as it has massive potential as a clean fuel, but a number of technical difficulties to its widespread adoption remain.
The UK aims to use hydrogen across road, rail, air and maritime transport as a permanent solution for hard to abate sectors and as a transitional solution for others. The government is backing research and development hydrogen hubs, while encouraging industry and finance providers to design bankable projects. In addition, the Energy Security Strategy includes a target of 10GW of hydrogen production by 2030. There is potential for the use of hydrogen in rail where electrification of railway lines is not cost-effective. However, currently there is no separate regulatory regime for hydrogen, so there is a need to shape existing regulation to hydrogen providers to establish delivery models.
While the hydrogen market in Poland is still developing, the government has begun focusing on hydrogen in response to geopolitical concern around the current usage of fossil fuels. Both hydrogen buses and cars are currently in use, with plans to use hydrogen trains in the future. Currently there are no publicly accessible hydrogen refuelling stations in Poland, which poses a barrier to the use of hydrogen operated vehicles. A number of regulatory changes are expected in 2023, with the Polish government adopting a "Constitution for Hydrogen" which will contain a package of regulations that will create a stable framework for hydrogen products.
In Germany, there is a draft proposal for regulation implementing a new Guarantee of Origin, which essentially extends the scheme for green electric energy sources to gaseous energy sources, including hydrogen.
Osborne Clarke comment
The decarbonisation of transport has a critical role to play in the transition of global economies to net zero. As countries across Europe continue to encourage the adoption of electric vehicles ahead of the ban of the sale of new petrol/diesel cars, businesses will need to consider how and when to green their fleets.
The changing legislative picture across different jurisdictions can complicate the issue by making the associated costs difficult to predict. A combination of outdated regulatory frameworks and gaps between those frameworks and high level policy ambitions can make the legal issues to be considered when greening a fleet tricky to navigate.
The management of an electric fleet also presents new practical challenges, given the differences between charging an EV when compared to refuelling a petrol/diesel car.
The legal issues are not insurmountable, and a decision to green a fleet can bring considerable advantages in terms of helping a business to reduce its own carbon footprint. It may also create the opportunity to generate new revenue and cost-optimisation opportunities.
Hydrogen may also have a role to play in decarbonising a wide range of transport options, including rail and air travel, though the full role and scope of hydrogen in this space is currently unclear.
This webinar and the topics that were explored in it also featured in Fleet Europe, a leading publication for international fleet and mobility leaders.
This article was prepared with the assistance of Anisah Ahmed, trainee solicitor.