Knowledge Notes
Knowledge Collection | The ESG agenda, diversity and accent bias, and regulating cryptoassets in the UK
Published on 11th Nov 2022
Welcome to this week's Knowledge Collection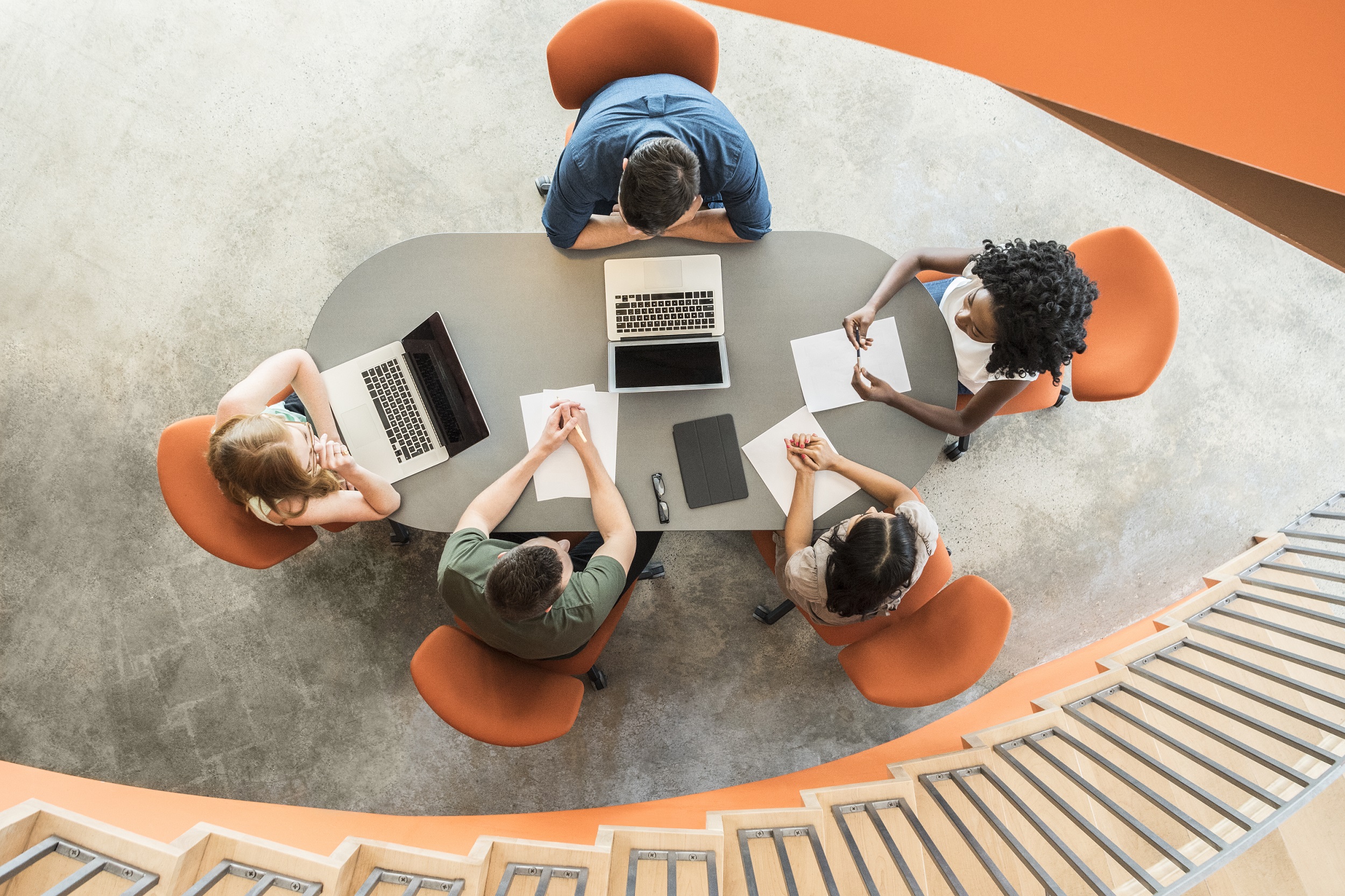 With COP27 under way, businesses are ever more focused on their role in driving carbon reduction. As well as the importance of getting regulatory compliance right, consumer-facing businesses are appreciating that long-term profitability requires an understanding of the consumer base, for whom sustainability is an increasing priority. Our Insight considers some of the predictions for what will come out of this year's climate conference.
Next week we are hosting a webinar on environmental, social and governance (ESG) metrics in supply chain management in Asia. Later in November, as part of our in-house lawyer webinar programme, we will discuss greenwashing, climate-related litigation, green tax incentives and climate-related financial disclosures, all of which are high on businesses' ESG agenda, whatever their sector.  
The construction industry is also taking steps to address its carbon uptake. Our webinar next week looks at decarbonisation developments, and also considers other challenges for the sector, including regulatory change and the pressure of global supply chain issues.
Diversity and inclusion remains high on the corporate agenda and is often seen as critical to organisational success. A recent report by the Sutton Trust on the impact of accents on social mobility in the UK has garnered much media attention. Our Insight discusses the recommendations the report makes for employers to tackle accent bias and reduce the risk of discrimination.
Regulatory change is afoot in the UK crypto sector as a result of a last-minute amendment to the revised Financial Services and Markets Bill last week that broadened the definition of cryptoassets. If passed, it may bring them within the regulatory perimeter and the definition may capture a wider class of digital assets (including non-fungible tokens) than previously expected. This may represent a significant change in the UK's approach to the regulation of cryptoassets.
Insights
UK Employment Law Coffee Break
This week's edition of our update for UK employers considers the findings from a report on accents and social mobility, and its implications for employers' diversity and inclusion strategies, a report on new regulations extending the ban on exclusivity clauses in employment contracts to low-income workers and other proposed changes in employment law, and more.
UK cryptoasset regulation: coming sooner rather than later?
On 4 November 2022, the revised Financial Services and Markets Bill was published following the Public Bill Committee stage where a number of amendments were introduced, including one that came as a surprise as it significantly broadened the scope of the definition of "cryptoasset" beyond what had been anticipated.
VC Focus | 10 digital token 'must knows' for international venture capital
What should VCs know about investing in tokens and what could safeguard the ability to invest in them in the future? Amid rising inflation and market volatility, confidence in the cryptoasset market has recently wavered. However, venture capital firms are showing increased interest in investments in crypto and related businesses.
Looking back on COP26 and ahead towards COP27: what to expect
With the COP27 climate conference taking place in Egypt, questions have been raised about what has been achieved since last year's summit, and what the expectations are for progress this year.
UK High Court provides clarity on registration of colour trade marks
The High Court has handed down a decision providing clarity for brand owners regarding the registrability requirements for colour marks, where it appears that less is more. The judgment, perhaps counterintuitively, suggests that it could now be easier to register per se colour marks rather than trying to add limiting wording as to use.
Events ahead
Eating Compliance for Breakfast | An Asia focus on ESG and supply chains
15 November | 09:00-09:30
Our International CEO, Omar Al Nuaimi, leads the discussion on the legal considerations around supply chains in India, China and Singapore, including how to spot risks, conduct audits, manage incidents, engage boards and shareholders in non-financial due diligence on investments, and embed sustainable supply chain management.
Construction Update
16 November | 09:00-10:00
This webinar will cover various challenges facing the construction industry, including how the Building Safety Act could impact projects and contractual obligations, supply chain issues, and decarbonisation.
Eating Compliance for Breakfast | What's hot in food law?
17 November | 09:00-09:30
An update on regulation affecting the food and beverage sector and what to prepare for in 2023, including novel foods, alternative proteins, foods high in fat, salt and sugar, cannabidiols, and environmental claims.
How will the metaverse impact on real world sectors?
18 November | 09:30-10:30
We will look at some of the ways in which different sectors are already developing digital infrastructure and layering digital content into the physical world, including the energy and utilities, life sciences and healthcare, the built environment and retail sectors.
In-House Lawyer Talks 2022
21 – 24 November | 10:00 and 14:00
Our annual in-house lawyer programme this year focuses on core knowledge topics relevant to your day-to-day work.
Navigating distressed supply chains | 21 November | 10:00-11:00
Delays, defects, disputes – supply chain disruption is always a risk in the ordinary course of business but global challenges now mean that this is a key risk for many businesses.
Employment law update | 21 November | 14:00-15:00
We will look at the difficult legal and practical questions that arise in the course of internal investigations and consider some of the wider employment issues for employers to be prepared for in the current economic climate.
The ESG agenda: how to avoid climate-related risk | 22 November | 10:00-11:00
Our panel of speakers will consider areas of risk and opportunity, covering greenwashing, climate-related litigation, green tax incentives and climate-related financial disclosures.
Dark patterns and the latest developments in UK consumer law | 22 November | 14:00-15:00
The UK is proposing to make some major updates to consumer protection law, in addition to numerous recent changes to consumer law in the UK and EU. This session will provide an update of developments.
Digital regulation: the cross-sector impact of what is coming down the track | 23 November | 10:00-11:00
Digital regulation is increasing significantly in volume. As all sectors digitalise and data-driven digital business models proliferate, it is also expanding considerably in scope. This session will give an overview of this growing field.
Data protection round-up | 23 November | 14:00-15:00
We will discuss recent developments and trends, including data transfer risk assessments, the UK legislative and regulatory regime, and how to handle data subject access requests when they are being used tactically in litigation to obtain early disclosure.
Harnessing the power of your IP: the importance of a fit-for-purpose IP strategy | 24 November | 10:00-11:00
Devising a comprehensive IP strategy is key to ensuring that your IP portfolio is fit for purpose and is positioned to become a revenue-generating asset.
How to protect your privilege | 24 November | 14:00-15:00
This session will provide an update on the key case law decisions on privilege since last year and provide practical tips in light of those decisions.