Employment and pensions
UK Employment Law Coffee Break | Accents, employment law reforms and guidance on suspensions
Published on 10th Nov 2022
Welcome to our latest Coffee Break in which we look at the latest legal and practical developments impacting employers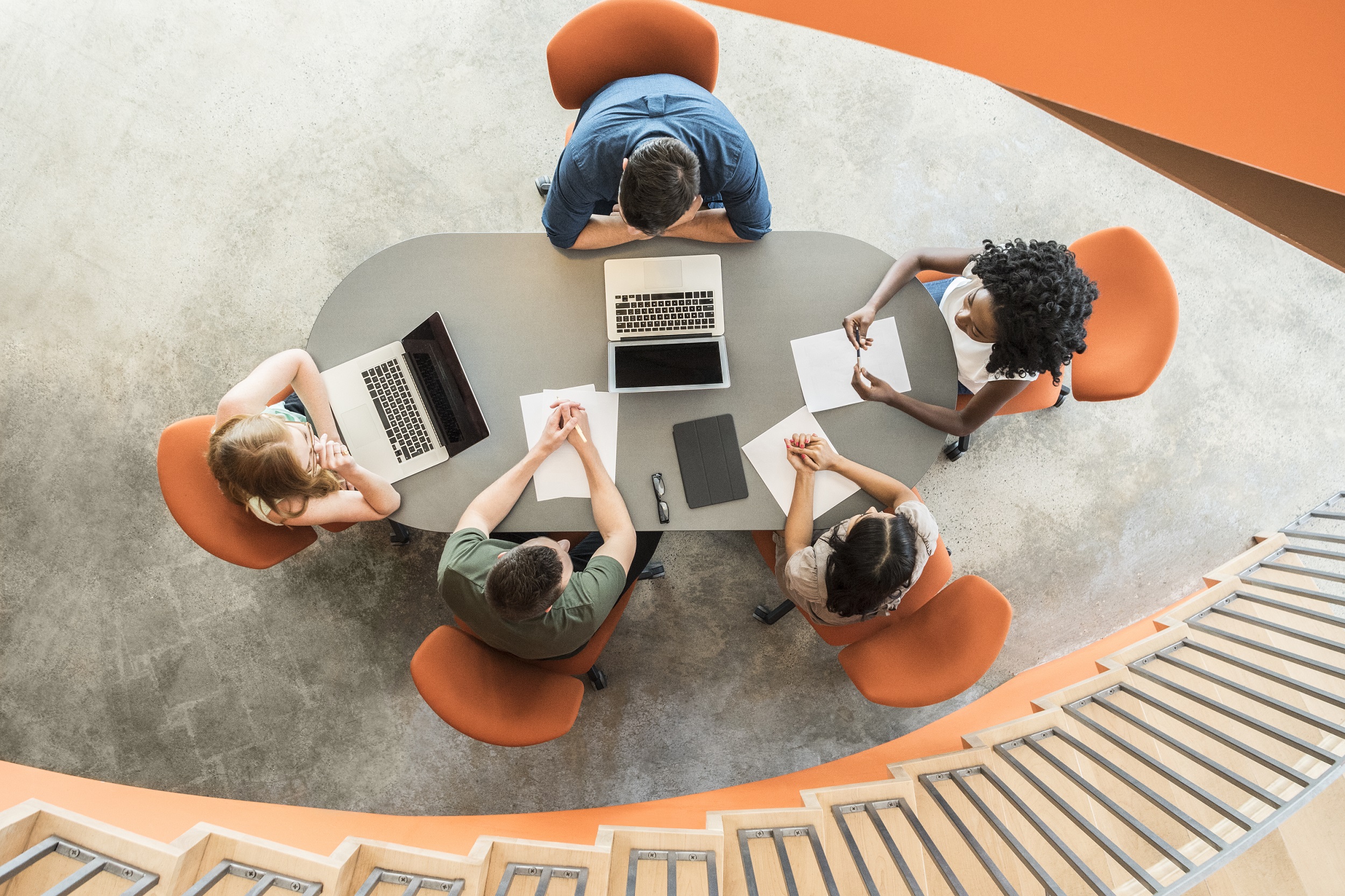 Accents at work: considerations for employers
This week has seen extensive media coverage of a new report "Speaking Up" by the Sutton Trust (a foundation which improves social mobility in the UK through evidence-based programmes, research and policy advocacy) looking at accents and social mobility. The report states that "how people speak is an extremely important part of how they are perceived. Accent is key to how someone is viewed"; it finds that that a quarter of employees have been mocked, criticised or singled out at work because of their accent.
"Accent" is not itself a protected characteristic for the purposes of the Equality Act, but as the report points out "accent bias often becomes a proxy for discrimination against characteristics protected under the Equality Act" including "gender, race, age sexuality and many others".
For the purposes of the Equality Act, race includes ethnicity or national origins and this may provide some recourse for an individual with, for example, a Scottish accent who is not recruited on that basis. However, those individuals whose accent is not attributable to their ethnic or national origins will be unable to do likewise; this would include those with accents associated with industrial cities in England, such as Manchester, Liverpool and Birmingham, despite the fact that these were among the accents ranked "lowest" in a "hierarchy of accent" by the research with accent bias at work most commonly experienced by those from the north of England. Instead, these employees (in the absence of bringing their treatment within another protected characteristic) would be left with attempting to bring legal claims for constructive, wrongful and potentially unfair dismissal (where they have two years' service) should they consider they have no option to resign due to the behaviours they are facing.
Employers are recognising the benefits that a diverse workforce brings to the table. Tackling social mobility is now playing a key part in organisations' diversity and inclusion strategies, as employers look to break down barriers for talented people from less advantaged backgrounds to take up roles, progress within their business and feel supported. The challenge that employers face in this respect is highlighted in the report's findings that "accent is arguably the primary signal of socio-economic status" and "a major indicator of many other aspects of a person's social background". Findings include that from those in senior managerial roles from lower socio-economic backgrounds, 21% were worried their accent could affect their ability to succeed in the future, compared to 12% from better-off families and 29% of senior managers from working class families reported they had been mocked in the workplace for their accent.
Recommendations
The findings from the report indicate "some effort" in the workplace to remove accent-based bias, with early career professionals feeling more confident than senior managers that their accent would not impact their career. However, the Speaking Up report makes numerous recommendations for employers to tackle negative stereotypes and the impact they can have on how skills and abilities are judged, including:
Ensuring that action to tackle accent bias is seen as an important diversity issue in the workplace, alongside efforts to tackle other types of discrimination such as sexism, racism or ableism. Efforts to tackle accent bias should be part of a wider strategy within organisations to improve the socio-economic diversity of the workforce.
Training recruiters to help reduce any accent biases – the report provides some text for recruiters to read before a recruitment task to reduce their reliance on accents to infer skills. A link to an interactive training activity is also made available.
Ensuring there are a range of accents within the organisation. Employees should not be encouraged to change their accents as this will maintain an over-representation of received pronunciation in contexts of authority "and such an expectation also places an unequal cognitive burden on certain applicants and employees. It can also lead to alienation from one's own social group".  
Ensuring there is no "implicit expectation within the workplace that professionalism is signalled by sounding like a person from a certain region, socio-economic background, or who has had a public school education… A more appropriate professional trait for contemporary times is an ability to expect and work with diverse cultures and social backgrounds in the workplace".
Tackling accent biases and prejudices within work-related social settings where "accent related commentary and mockery are highest" and which can compromise a person's sense of belonging.
Given the importance of diversity and inclusion to organisational success, employers should look closely at the recommendations in this latest report, together with their existing policies and practices, to understand what action needs to be taken to ensure that their recruitment, promotion and workplace culture and behaviours do not permit accent-based discrimination, bullying or micro-aggressions. The report notes "talent in Britain is spready evenly, but opportunities are not. That means there are talented young people with every kind of accent, but, for many, they need to work harder to prove their worth, just because of how they speak" and calls on the "diversity of accents" to be embraced "to enable those from all backgrounds and parts of the country to have a chance to succeed". 
Are new employment laws on the cards?
While the government's current legislative timetable does not include the long-anticipated Employment Bill (it remains the position that this will be brought forward "when parliamentary time allows"), the past few weeks have seen a number of individual bills (some private members' bills with government backing) pushed forward in light of the current backdrop of industrial action in the UK and wider efforts "to ensure more people stay in work".   
Extension of ban on exclusivity clauses
Regulations extending the ban on exclusivity clauses in employment contracts to low-income workers earning no more than the lower earnings limit (currently £123 a week) have been made and will come into force on 5 December 2022.
Exclusivity terms are defined as any contractual term which prohibits a worker from doing work or performing services under another contract or arrangement, or which prohibits a worker from doing so without their employer's consent.
Workers are protected from detriment if they breach an exclusivity term in their contract and employees benefit from automatic unfair dismissal protection (with no qualifying service requirement) if the reason or principal reason for the dismissal is that they breached an exclusivity term.
Minimum service levels during industrial action
A new bill has been published establishing a framework enabling the government to implement minimum levels of service to be provided by "specified transport services" during strike action.
The transport services affected will be set by legislation following consultation and the level of services provided will depend on agreements between each employer and trade unions. Amendments to the existing statutory rules will see trade unions lose their immunity from liability for industrial action if they fail to take reasonable steps to ensure that workers specified in the employer's "work notice" do not take part in the strike. Specified workers who take strike action will lose their protection from automatic unfair dismissal.
Unpaid leave for carers
The government is backing a private member's bill that will entitle an employee to take one week of unpaid leave a year to provide or arrange care for another.
A press release states that "Carer's Leave will be available to eligible employees from the first day of their employment, meaning unpaid carers will be supported regardless of how long they've worked with their employer. Staff will be able to take the leave flexibly to suit their caring responsibilities and will not need to provide evidence of how the leave is used or who it will be sued for". While the announcement goes on to state that this will ensure a "smoother process for both businesses and their employees", employers will inevitably be concerned to ensure that the leave is being used for the purpose for which it is intended, although care will be needed as "carers will be protected from dismissal or any detriment as a result of having taken time off".
As well as requests from parents for time off to care for a child, with an ageing workforce, employers are seeing a wider range of caring requests as older workers take on supporting their elderly relatives, neighbours or friends and which do not come within the existing right to emergency time off for dependants. This new right will provide some means of addressing these needs, although longer term support will still need to be dealt with under a statutory flexible working application and employers should continue to ensure that they do not inadvertently discriminate in dealing with these requests.  
Protecting pregnant women and new parents against redundancy
The government has also backed a private member's bill offering pregnant women and new parents greater protection against redundancy.
Under current rules, before offering redundancy to an employee on maternity leave, shared parental leave or adoption leave, employers have an obligation to offer them a suitable alternative vacancy where one exists. The new bill will enable this redundancy protection to be extended so it applies to pregnant women as well as new parents returning to work from a relevant form of leave for a period of up to 18 months. The press release states that "this will help shield new parents and expectant mothers from workplace discrimination, offering them greater job security at an important time in their lives" and that "alongside these reforms the government is also working with the Pregnancy and Maternity Discrimination Advisory Board to update guidance so that this type of discrimination in the workplace continues to be stamped out".
Other developments
Other private members' bills that have also been introduced include a Flexible Working Bill (which has now passed its second reading) and a bill introducing employers' liability for harassment of their employees by third parties and a duty to take all reasonable steps to prevent sexual harassment of employees (which has now reached committee stage). Again, both these bills address areas that have previously been the subject of government consultations but that have not progressed further due to other matters taking up the government's legislative timetable. There also remains an intention to bring forward the statutory code on "fire and rehire" in "the near future".
In the immediate term, the chancellor, Jeremy Hunt, is due to deliver the government's autumn statement on 17 November 2022. In this Insight our tax team look at what tax measures the UK can expect.
Acas guidance on suspensions
Acas has published new guidance on how to consider and handle staff suspensions at work, emphasising that suspension should not be automatic but only used where it is considered appropriate.
To help understand if suspension is appropriate employers should consider what has happened, who is involved and how serious it might be. The guidance recommends that suspension should only be considered if it is believed it is needed to protect an investigation (for example if an employer is concerned about someone damaging evidence or influencing witnesses), the business (for example if there is a genuine risk to customers, property or business interests), other staff or the person under investigation, and that suspension is a reasonable way of dealing with the situation.
In all circumstances it is important to check if there is an alternative to suspension and consideration given to maintaining confidentiality so far as possible. The guidance recognises that suspension can have a "significant effect on working relationships and the mental health of the people involved" and it remains important that the well-being and mental health of the individual who is the subject of any potential suspension is not forgotten.  
We will be looking at tricky issues which arise on investigations at our employment update webinar on 21 November 2022. We hope you can join us and please do register here.