Knowledge Notes
UK Knowledge Collection | Digitalisation Week, directors' liability and REUL Bill update
Published on 19th May 2023
Welcome to the latest Knowledge Collection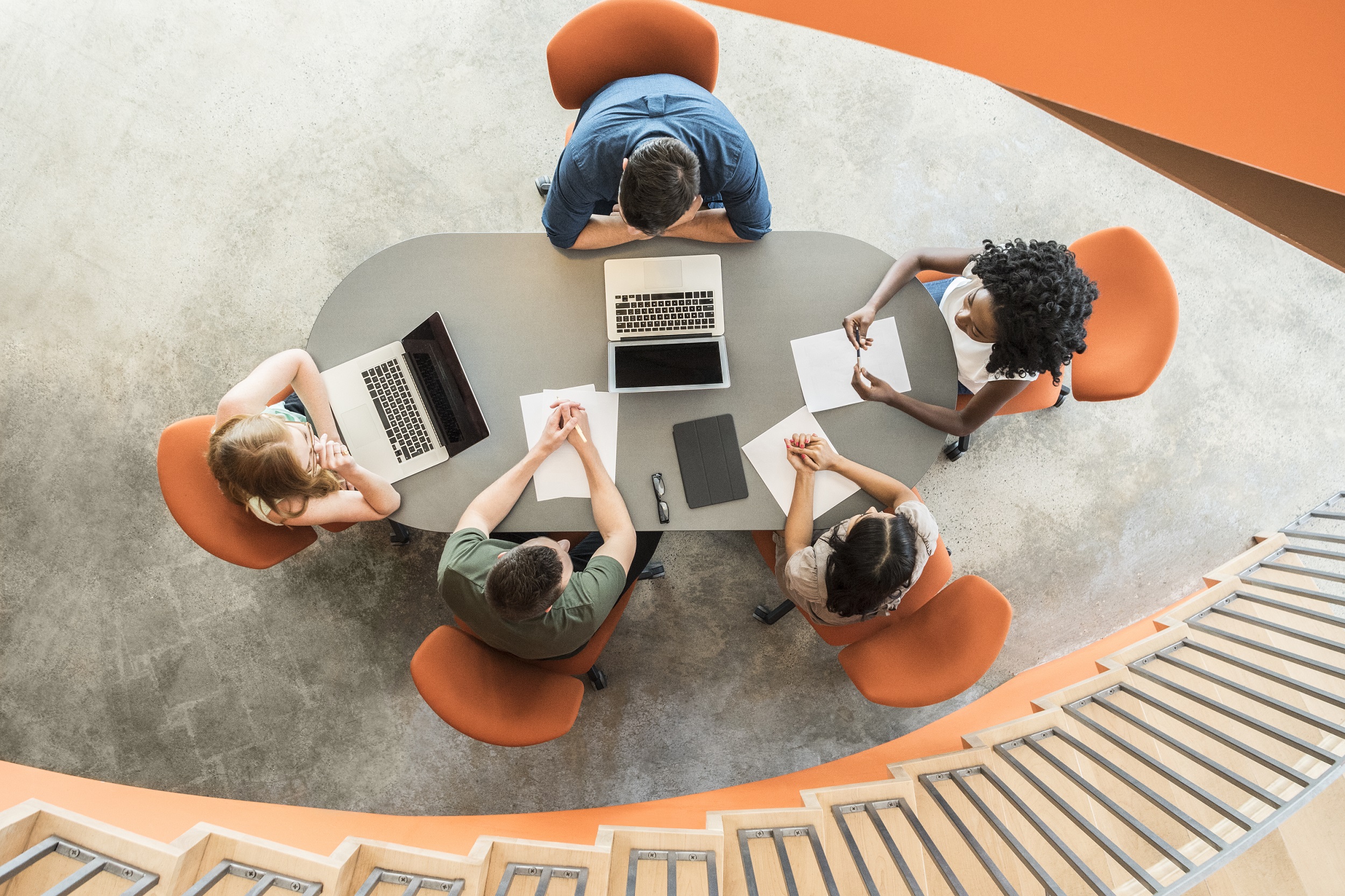 Digitalisation presents a variety of challenges for businesses, alongside its many opportunities. One challenge is in relation to variations in laws across different jurisdictions of operation. Consumer-facing businesses selling digital content are regulated by numerous laws, and the regulatory frameworks are constantly developing. We have prepared a guide to key legislation to consider when selling digital content to EU and UK consumers.
Our webinar next week offers practical tips on minimising risk and liability in another area in regulators' sights across Europe: "dark patterns" in online consumer interfaces – both from consumer law and from data protection perspectives.
Our digitalisation week of events starting on Monday will examine a range of international issues and regulatory developments affecting businesses and legal teams, including artificial intelligence, sustainability and data. Meanwhile data in the context of sport is the subject of our next Media and Entertainment webinar, including a look  at the ownership of performance data and cyber risk.
Data and technology use and access are also knotty questions for commercial landlords appointing third-party property management companies. Our Insight considers the contractual issues to address as complex regulatory frameworks affect the scope of what legal provisions should be covered in property management agreements.
Directors' liability is a topic that has returned to the fore following a recent High Court case in England reminding parent company directors of the delicate balance between maintaining strong systems of corporate governance within groups, and exercising decision making control over subsidiaries – the latter posing a risk of liability creep as a de facto director. Our Tax Break podcast examines potential risk for directors of being found liable for a company's tax, or exposed to penalties in relation to the company's tax affairs.
Finally, next week we look at the status of the Retained EU Law Bill, currently progressing through Parliament, and what it may mean for "retained EU law" on the UK statute book.
Insights
Selling digital content to consumers: what's on the radar?
Selling digital content for products, such as games, software, music, apps and video, in the EU or UK is regulated by numerous laws affecting sellers and offering different rights to consumers.
Liability creep in England: when can parent company directors be held liable as de facto directors of subsidiaries?
Aston Risk Management v Jones, which concerns the question of  liability as a de facto director, will interest investor directors and others on parent company boards, especially where the parent company retains or exercises a high degree of oversight and control over subsidiaries' day-to-day operations.
The Tax Break Podcast | Director's accountability for tax
There is an express statutory provision for recovery of tax from directors in certain situations. In an insolvency, HMRC might look to recover unpaid tax from directors. What steps can directors take to protect themselves against liability?
What to look out for in property management agreements in the UK and Europe
Given the growing complexity in the nature of the relationships between owners and their managing agents, the terms of property management agreements require careful consideration and tailoring for the circumstances. These include issues relating to technology and the use of data, as well as building safety and broader regulatory considerations.
UK Employment Law Coffee Break
This week's edition discusses the consultation announced by the UK government on its proposed reforms to Working Time Regulations and TUPE and considers how employers can support employees undergoing fertility treatment and employees who have experienced miscarriage.
Events 
Digitalisation Week | 22-26 May
AI: emerging legal risks and opportunities of everyday business use | 22 May | 09:30-10:30
What are the legal risks and opportunities associated with enterprise applications of AI? We will consider generative AI usage, copyright ownership issues, bias and discrimination, changing contract terms, and the growing importance of "AI impact assessments".
Data: threats and opportunities in the evolving regulatory landscape | 23 May | 09:30-10:30
This webinar will consider the evolving regulatory landscape for data, including global trends in data protection legislation, the EU Data Act and Data Governance Act, changes to the data economy, and how data issues can provide a strategic opportunity for legal teams.
Digital regulation: navigating the tidal wave of impending new laws | 24 May | 09:30-10:30
In this webinar we will provide an overview of the key digital regulation coming down the pipeline, increasing sector-specific digital regulation and co-operation between different regulators on digital issues. We will offer practical tips for readiness projects and explore whether a holistic approach to compliance is feasible.
Digital inclusion: the role of law and lawyers | 24 May | 16:30-17:30
The panel discussion will focus on what digital inclusion is and why it matters, ways in which it can be driven by in-house legal teams, and how lawyers across different businesses can work together to make a difference.
Digital transformation projects: topical contractual issues | 25 May | 09:30-10:30
In this webinar we will discuss and explore a range of topical legal and market practice issues, from open-source software inclusion to cyber risk management, to help in-house lawyers best support digital transformation projects within their businesses.
Sustainability: the legal impact of the environmental footprint of digital technologies | 26 May | 09:30-10:30
This webinar will focus on new French and EU legislation aimed at reducing technology's carbon footprint and provisions for sustainability in digital supply-chain contracts, offering insight into the practical impact on projects, product design, environmental data and due diligence.
Eating Compliance For Breakfast | Dark patterns and how to avoid them: an international update
23 May | 09:00-09:30
This webinar will provide an update on the legal issues in relation to so-called dark patterns, in the context of both UK and EU consumer protection and data protection law.
Media and Entertainment Webinar Series | Sports
24 May | 10:00-11:00
Our experts will focus on three data-driven issues within the sporting field: player ownership of performance data and rights to commercialise; cyber risk to sporting bodies; and competitor risk in respect of player performance data.
Eating Compliance For Breakfast | Current status and implications of the Retained EU Law Bill
25 May | 09:00-09:30
This session will provide an update on the status of the REUL Bill and on current thinking around what it may mean for "retained EU law" on the UK statute book.
Eating Compliance For Breakfast | Navigating the new world of the Foreign Subsidies Regulation – a new mandatory EU notification regime
6 June | 09:00-09:30
Speakers from the UK, Belgium and Germany will give an overview of the Foreign Subsidies Regulation, the latest weapon in the EU's armoury to oversee and control inward investment. Although aimed at protecting the EU common market, it  will also have wide application, potentially catching any business that has received material foreign subsidies within the last three years. The regulation will make the execution of international M&A deals considerably more complex and require careful due diligence into historic foreign subsidies.