Intellectual property
Trade secrets remain the sticking point in global debate over a vaccine IP waiver
Published on 3rd Dec 2021
A consensus on the vaccine IP waiver is yet to be reached, but will the cancellation of WTO's 12th Ministerial Conference cause even more delay?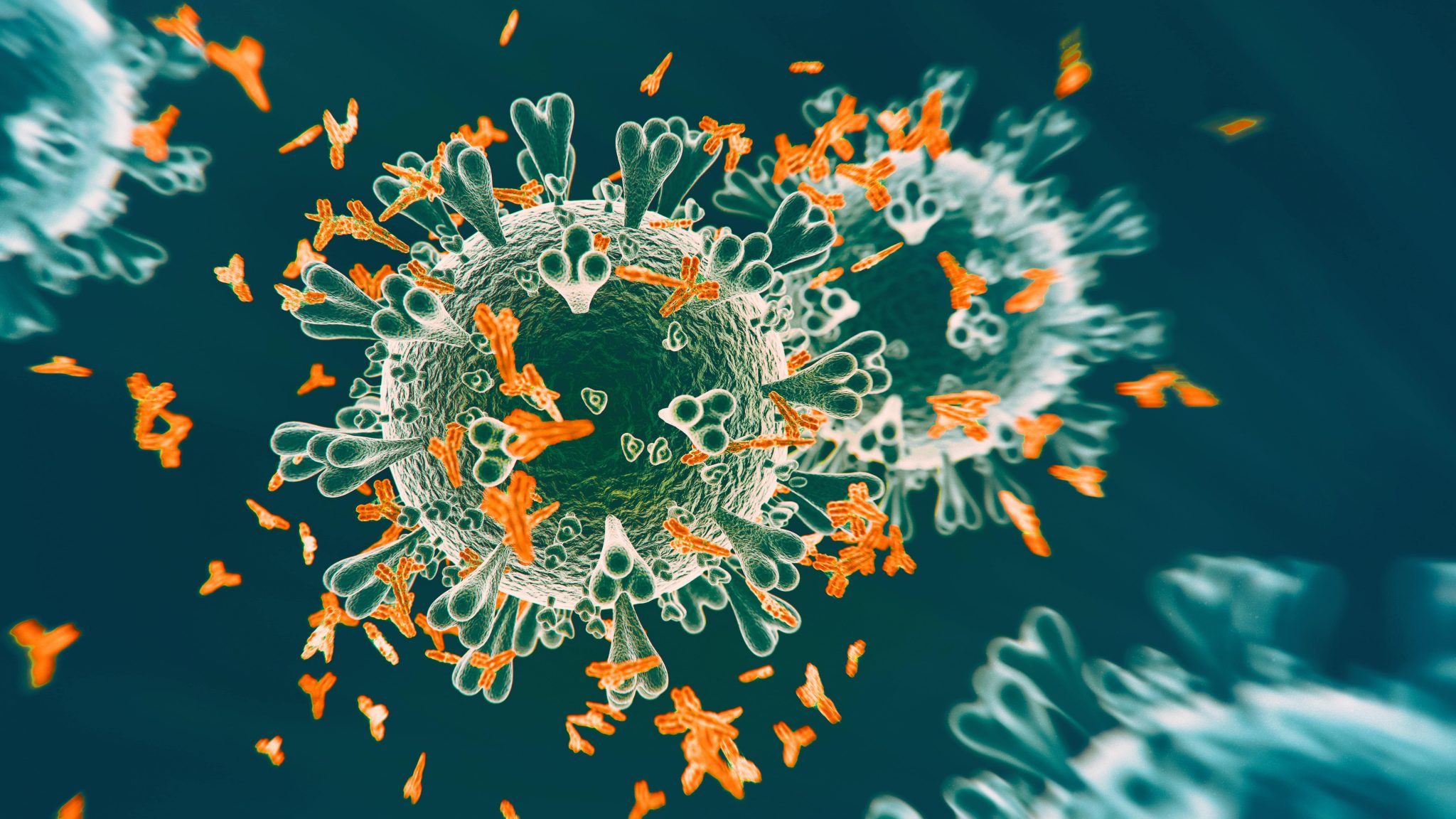 The international debate over a waiver of intellectual property (IP) protections for Covid-19 vaccines has continued despite the US supporting a waiver of IP protections and committing to "actively participate" in World Trade Organization (WTO) negotiations.
The WTO's 12th Ministerial Conference (MC12), the meeting between the 164 members of the WTO and their trade ministers and senior officials, was due to be held between 30 November and 3 December 2021 in Geneva. It was hoped that an agreement on the IP waiver could be reached there but the meeting has once again been cancelled. MC12 was originally scheduled to take place in June 2020 in Kazakhstan, but was postponed due to the Covid-19 pandemic. No new date for rescheduling has been given yet.
The WTO debate
A waiver of IP protections for Covid-19 vaccines was first proposed at the WTO by India and South Africa in October 2020 (and later slightly revised in May 2021). The proposal includes within its ambit a waiver of the patent protection and trade secrets afforded under the Agreement on Trade-Related Aspects of Intellectual Property Rights (TRIPS).
Subsequently, in June 2021, the EU submitted a counterproposal to the WTO. This reaffirmed the flexibility already provided for in Articles 31 and 31bis of TRIPS with respect to patents and compulsory licensing, and proposed a waiver of the requirement to make efforts to obtain authorisation from a patent holder before issuing a compulsory licence (as required under Article 31(b)). The proposal did not include trade secrets within the scope of the waiver.
Subsequently, the TRIPS Council met on 13-14 October 2021 where discussions on the waiver continued. After the meeting, WTO members noted exchanges in small group discussions and bilateral meetings helped to identify "points of convergence" on how a consensual IP response to the Covid-19 pandemic could be reached.
After this meeting, the chair of the TRIPS Council, Ambassador Dagfinn Sørli, announced that he would continue consultations with members to determine how to move towards a consensus before MC12. Despite MC12 being cancelled, WTO members have been encouraged to maintain the recent "negotiation momentum". How realistic the hopes are that an agreement can be reached, even more so with the indefinite postponement of MC12, remains to be seen – the access to medicines concessions to TRIPS that was made by the 4th Ministerial Conference's Doha Declaration in 2001 took a number of years to negotiate.
The sticking point
The issue of trade secrets continues to be the sticking point preventing a consensus. Proponents of including trade secrets within the scope of any IP waiver argue that it will not be possible to replicate some of the vaccines on the basis of the information disclosed in the patents alone.
This approach has been taken by the World Health Organization and its partners in the launch of the Covid-19 Technology Access Pool (C-TAP), which aims to facilitate the voluntary exchange of IP, knowledge and data (including trade secrets) by asking vaccine innovators to commit to non-exclusive and transparent licences. As a result of this, pharmaceutical companies have not joined C-TAP.
Pharmaceutical companies are worried about what will happen to their trade secrets and other confidential information once any time-limited vaccine waiver comes to an end. The key tenet of the law of trade secrets is in the name – the information must be secret – and once any information is disclosed then it is not possible to undo this later.
While it may be technically possible to take legal action to prevent unauthorised use once the vaccine waiver has expired, the time and expense associated with this cannot be underestimated. Confidential information or trade secrets litigation is often extremely complex and such cases frequently present difficult evidential issues.
Even if trade secrets and other confidential information were included within the scope of any vaccine waiver, the process of transferring that information to scale up vaccine production and delivery would not necessarily be easy. Such information would need to be collated and mapped out and a considerable amount of time would need to be spent communicating it to the recipients and upskilling them. Indeed, once all of this has taken place, the actual scaling up of production is not always easy, particularly when many potential recipients will be unfamiliar with some of the production processes involved.
The importance of the role that trade secrets play in fostering innovation also cannot be ignored. Earlier this year, research published by the UK Intellectual Property Office (UKIPO) noted that the role of trade secrets as an IP mechanism has been growing over the last two decades and trade secrets represent an important and flexible innovation tool. However, the UKIPO research also highlighted the issues around determining the exact economic impact of trade secrets due to their secretive nature. This, too, underscores the uncertainty of the economic risk that would be faced by pharmaceutical companies if an IP waiver including trade secrets was agreed to.
 
License rather than waiver?
Some pharmaceutical companies have recently signed licensing agreements with the United Nations-backed Medicines Patent Pool (MPP), with the aim of expanding access to Covid-19 antiviral treatments to low- and middle-income countries. Both of these licences include within their scope patents and know-how (including trade secrets) pertaining to the licensed products. The pharmaceutical companies concerned have agreed not to receive royalties on the products under certain conditions.
It is possible that this represents a shift in approach to the releasing of trade secrets by pharmaceutical companies. However, both licences allow MPP to grant sublicences to sublicensees who meet certain criteria, with the pharmaceutical companies retaining the right of approval of each sublicensee. There are also strict restrictions on what the licensed patents and know-how can be used for. These provisions afford the pharmaceutical companies a much greater degree of control and an easier route to legal recourse in the case of any unauthorised uses of the patents or know-how. This represents a much different prospect than a general IP waiver to the protection afforded under TRIPS.
Osborne Clarke comment
Despite a more collaborative tone coming from the TRIPS Council meetings, it is not clear that we are any closer to a consensus now than we have been at any other point. While it was hoped that MC12 would yield agreement, this has likely been made much harder with the meeting of WTO's highest decision making body being indefinitely postponed. The consensus-based nature of the WTO means that a consensus must be reached before any such waiver is enacted. Many members have previously maintained that meeting virtually does not offer the interaction necessary to conduct complex negotiations and therefore it is likely that movement towards consensus will be significantly slowed until face-to-face meetings can resume.
Compromise will be necessary if a waiver is to be agreed upon. Who that compromise comes from is uncertain and whether such concessions would be made virtually remains to be seen. However, WTO members have been encouraged to move beyond the binary of the South African-Indian and EU waiver proposals that are currently on the table. Perhaps a third way will achieve the consensus the present proposals have failed to reach? It is clear that trade secrets will continue to be the sticking point. We wait to see whether any form of consensus can be reached.
Alternatively, it is possible that specific licensing agreements with pools such as the MPP will be the preferred option. This would naturally be a preferential route for pharmaceutical companies as it would afford them a greater degree of control over their IP assets than any broad TRIPS waiver would. It is possible that, provided more equitable access to vaccines and other treatments is achieved via this route, it may satisfy the goals of advocates of a broad waiver. This option, though, relies on the voluntary agreement of pharmaceutical companies and this might not provide enough certainty for broad-waiver advocates.