Tech, Media and Comms
Technology, Media and Communications Annual Review 2023
Published on 18th Jan 2023
It has been a turbulent year in the technology, media and communications (TMC) sector to say the least. This time last year, we highlighted the metaverse as one of the most exciting developments for 2022 at a time when all things tech were enjoying a boom following the pandemic-driven acceleration of digital transformation. Twelve months later, things look different.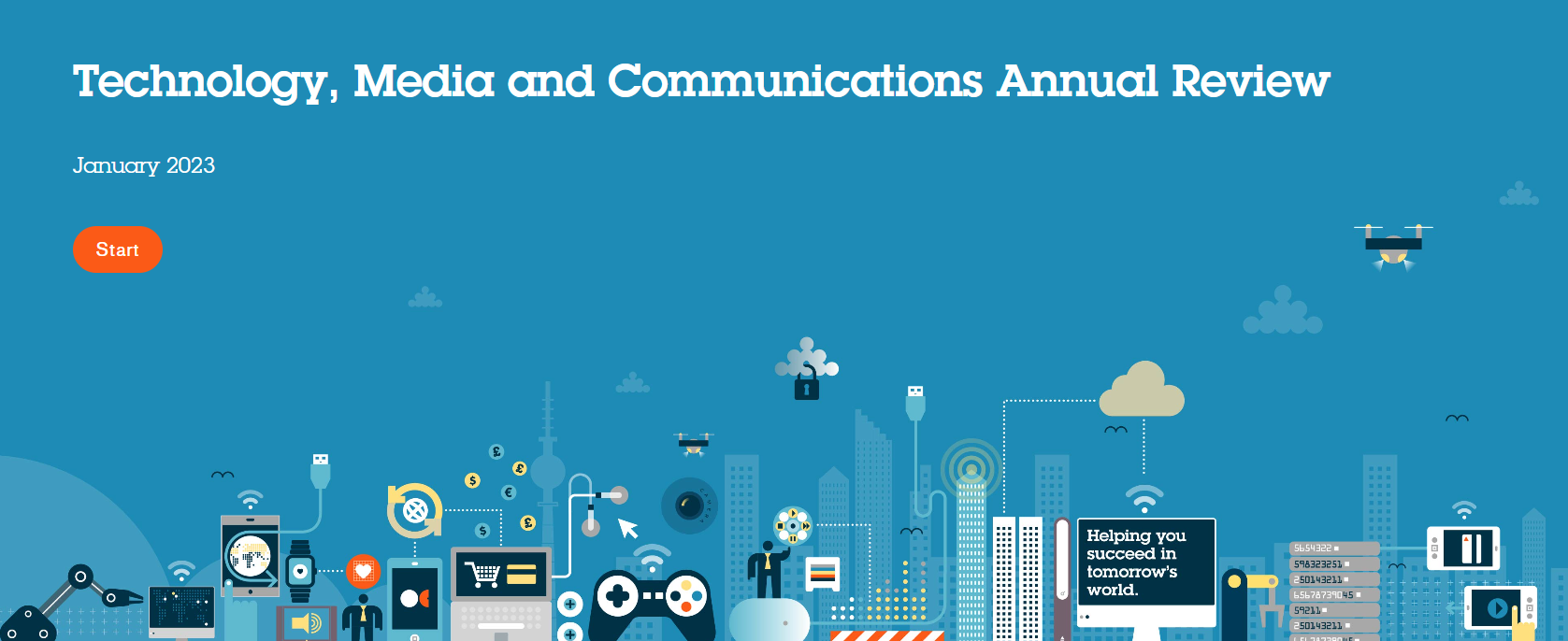 Click the image to read the report in full >
While rapid digitalisation continues across all industries, the tech and media sectors have been among those hardest hit by the impact of world economic events driven by the Ukraine crisis, the rise in the cost of living, inflation and high interest rates. Numerous large tech companies are cutting their workforces, advertising revenues are declining and tech M&A activity is slowing (although still very active). The focus of investment has become more on business efficiency than on a virtual world that depends heavily on the adoption of virtual reality headsets.
But, as ever in this sector, there is opportunity. A look at what is beneath the umbrella of "TMT" – or TMC as we call it at Osborne Clarke – reveals some very interesting developments among its multitude of market segments and layers.
Disruptors are developing new ways of exploiting data and emerging technology in response to market conditions. For example, in the broadcasting sector, we are seeing the rise of free ad-supported streaming TV, or FAST, as a means of combating the demise of the cookie and the saturation of paid-for streaming services. In the telecoms and other sectors, the combination of the Internet of Things and digital twins has started to deliver decarbonisation solutions.
As we stated in our 2022 report, digital regulation remains a big theme for our sector. Regulators are getting smart and using extensive market studies to extract information and unearth dubious practices, such as the use of "dark patterns". End users are gaining more rights and channels for complaint, and proactive regulatory obligations on service providers are coming thick and fast across Europe.
Although the wave of new digital regulation is exhausting, the legislation is designed to be more flexible than it used to be. Legislators are increasingly seeking to set out "frameworks" within which industries can adopt their own ways of combating problems. Some proposed legislation is also designed to open up the use of tech and data, not close it down.
Whether it is software compliance, artificial intelligence regulation or new legislation to open up data flows, TMC businesses need to be smart about how they spend their time and money. Effective horizon scanning has become essential.
We hope you enjoy this collection of articles from around our international firm, all of which have been chosen for their importance to the TMC sector in 2023.