Energy and Utilities
The Energy Transition | Industry seeks urgent clarity on the next round of the Demand Flexibility Service
Published on 29th Aug 2023
Welcome to our top picks of the latest energy regulatory and market developments in the UK's transition to net zero.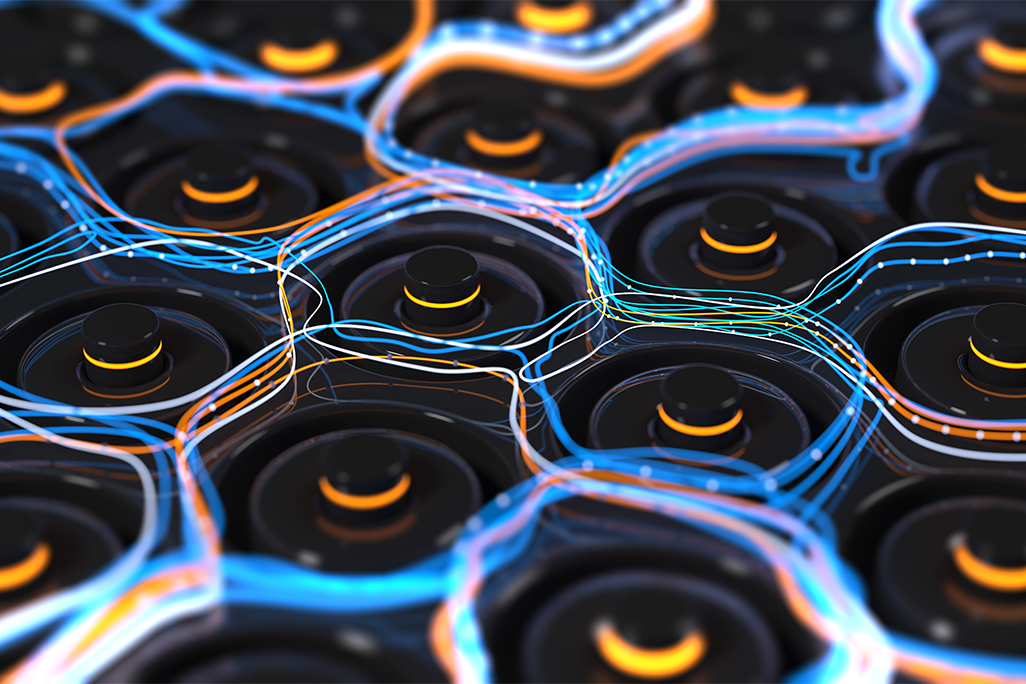 This week we look at Energy UK's commentary on the upcoming round of the Demand Flexibility Service, increases in battery storage revenue, Ofgem's approval of GC0148, and more.
Industry seeks clarity on the next round of the Demand Flexibility Service
The Department for Energy Security and Net Zero (DESNZ) and Ofgem must "throw their weight behind" this year's Demand Flexibility Service (DFS) to make it a success, says Energy UK, an industry trade association.
Following the success of the previous DFS round, which ran from November 2022 to March 2023 and reduced energy use by an estimated 3.3GWH (which we reported on here), National Grid ESO (ESO) is seeking to re-run the service this winter. Energy UK has advised that suppliers need urgent clarity on the expectations around the service. This includes information on the number of tests that will be run and the prices that will be paid, so that they can begin to put together a business case and also have sufficient time to automate their services.
Naomi Baker, Energy UK's senior policy manager, said the message from the trade body's members "is loud and clear", in that the ESO "can make the service even bigger and better, especially with the addition of greater participation from industrial and commercial customers". She added that, "[i]f we leave finalising the details until the autumn, there will only be enough time to run something akin to a repeat pilot."
Battery storage revenues increase by 53% in July
Battery energy storage revenues increased by 53% between the months of June and July, according to Modo Energy's monthly Revenue Benchmark, with July's monthly revenues being the highest they've been since January.
Modo attributed this increase to a number of factors, including:
dynamic containment revenues being 80% higher for batteries in July than in June. This is largely attributed to the ESO procuring 60% more low-frequency dynamic containment in June in order to manage frequency oscillations in Scotland;
negative pricing in day ahead markets in July, with the EPEX Day-ahead Hourly Price hitting a record low of £-75.70/MWh. This meant that batteries could be paid to charge; and
a drop-off in offer volumes in July. This followed several months of growth in the volume of battery dispatches in the balancing mechanism. However, a 32% increase in bid volumes meant that overall dispatch volumes increased 2% from June.
Enhancing grid resilience and restoration: Ofgem's approval of Grid Code modification
Ofgem has approved the modification proposal of the Grid Code, titled "Implementation of EU Emergency and Restoration Code Phase II (GC0148)", as first proposed by the ESO on 12 October 2022.
The ESO's proposal sought to update the Grid Code so that it aligned with  Commission Regulation (EU) 2017/2196 which establishes a network code on electricity emergency and restoration and which was retained in UK law following Brexit. In Ofgem's authority decision, the regulator noted that as well as aligning the Grid Code with the Commission Regulation, GC0148 would "provide greater robustness to the system through additional resilience and protection measures and provide additional measures to restore the system in the event of a partial or total shutdown". In particular, the approval noted that GC0148 could better protect the system as it would allow smaller generators that are not currently eligible to participate in re-energising the grid.
Shaping the future of carbon capture: UK government's response to CCUS policy framework call for evidence
On 23 August 2023, the UK government published its response to the call for evidence on the future policy framework for power with carbon capture, usage and storage (CCUS). The call for evidence, which closed on 17 October 2022, sought the views of industry stakeholders on how the UK government can support the deployment of CCUS projects to help reach a decarbonised electricity system by 2035.
Stakeholder's responses included requests to the government to ensure there is sufficient clarity in its future funding and policy announcements on CCUS, noting that government ambiguity is currently a barrier to CCUS deployment. Half of the respondents also listed delays to the cluster sequencing phases and the development of networks to transport and store captured CO2 as a barrier to be addressed.
Other responses focused on the CCUS business model, and provided support to the use of Dispatchable Power Agreements (DPA). DPAs are the contractual framework, modelled on the Contracts for Difference for Allocation Round 4's terms and conditions, adapted for use and entry by carbon capture and storage operators. All bar one respondent agreed that the DPA should continue to be used for the rest of the decade.
Marta Krajewska, Deputy Director for stakeholder Energy UK, praised the publication, stating that it "provides useful insights into the future policy framework and preferred business model" before going on to comment that "it's now imperative to act on those proposals to build an enduring power CCUS sector in the UK." The government confirmed it will use the responses to the call for evidence to assist in the development of a CCUS policy framework.
England-Scotland electricity "superhighway" gets go ahead
The Eastern Green Link 2 project (EGL2), a joint venture between National Grid and SSEN Transmission, has reached another significant milestone. The scheme has been granted planning consents for all of its onshore and offshore elements, and a marine licence from the Marine Management Organisation.
The project, which we previously reported on here in May when it was granted a Marine licence from Marine Scotland, involves running a 2GW high voltage direct current (HVDC) subsea transmission cable from Peterhead in Scotland to Drax in England. At 436km long, it will be the UK's longest HVDC cable.
Construction is expected to begin in 2024, with a targeted operational date of 2029. Licenced activities are expected to commence in 2025 to achieve the targeted energisation date of 2029.
A second application has been submitted for another electricity "superhighway" from the Torness area in East Lothian to Hawthorn Pit in County Durham.
This article was written with the assistance of David Herron and Sophie Myatt trainee solicitors.