Energy and Utilities
The Energy Transition | National Grid issues second demand flexibility test
Published on 28th Nov 2022
This week we look at the National Grid's second demand flexibility test, the government's £65 million investment in green technology, approval of a new hydrogen pipe network in Fife and the conclusions of the Agile Streets project.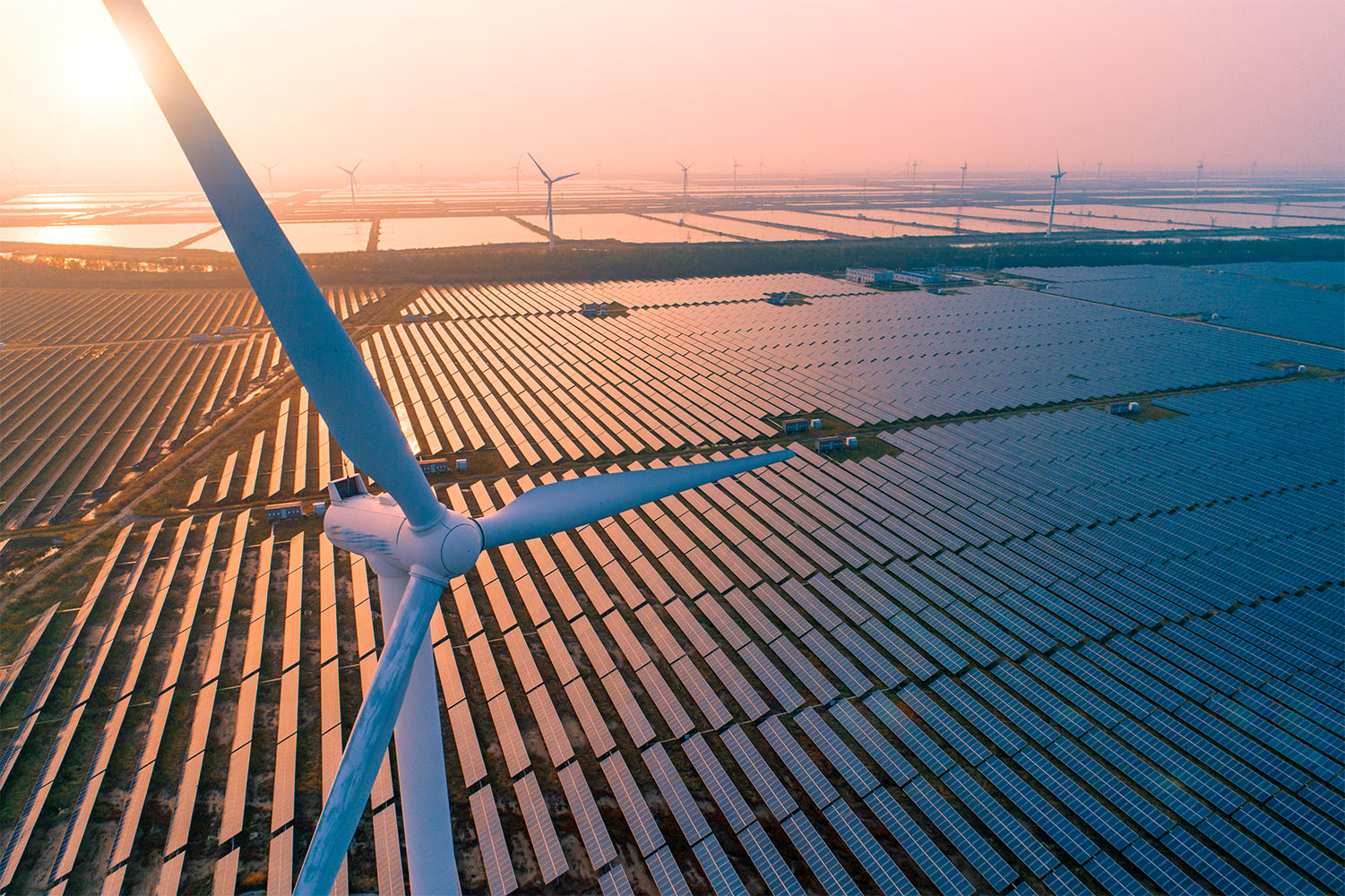 National Grid issues demand flexibility test as probability rises of insufficient generation
National Grid issued its second demand flexibility test in the wake of a 99% loss of load probability (LoLP) in the settlement period 37 on 22 November. LoLP is the probability that available electricity generation will not be sufficient to meet consumer demand.
The shortage seems to have been caused by a drop in wind generation, restrictions on two interconnectors as well as assets favouring the balancing mechanism market over the wholesale market on which electricity is bought and sold before being delivered to consumers.
For settlement periods 33-39, which cover the evening peak of usage from 4-7pm, the LoLP remained at over 95%, indicating a high possibility of blackouts. A capacity market notice was issued at 2.33pm, indicating that there may be less generation than the National Grid Electricity System Operator (ESO) anticipates is needed to meet demand; however, it was cancelled shortly after. The de-rated margin within the same period was predicted to fall to minus 3285, meaning that the grid would have been almost 3.3GW short of generation.
Launched on 1 November, National Grid ESO's Demand Flexibility Service has been set up to allow access to additional flexibility when national demand peaks. Consumers are incentivised to voluntarily be flexible with the times they use their electricity. The first test was run on 15 November, when NGESO put out a call for 200MW between 5-6pm. 
UK government announces £65 million investment into the development of green technology
The UK government has announced a further £65 million in investment as part of the Industry Transition Programme launched by the Climate Investment Fund. The fund is the first worldwide coalition set up to provide investment to tackle the development of new green technologies in energy-intensive industries, such as paper, cement and steel. The initiative was launched on COP 27's Decarbonisation Day to address the need to facilitate the shift to more sustainable business practices in developing countries on the road to net zero.
Energy-intensive industries are currently responsible for a quarter of all global emissions and is predicted to overtake power as the largest contributor by 2030. In order to reach net zero, carbon emissions from energy-intensive industries must decrease by 20% by 2030 and 93% by 2050. The fund will assist both on a corporate level and nationally and regionally. On a corporate level, activities will focus on supporting climate governance through technical assistance. Monitoring, reporting and verification practices will be developed by organising sector participation in internal and international policies, including increasing access to green finance. On a national level, there will be a focus on energy-efficient regulation and climate-governance standards for financing.
Ofgem approves trial of a new hydrogen pipe network
Ofgem has approved a modification to Uniform Network Code 799 to facilitate UK gas distributor SGN's plans to convert at least 270 natural gas consumers in Fife from a methane-based energy source to a 100% hydrogen energy source for heating their homes.
The project, known as H100 Fife, is a world first and aims to provide evidence that hydrogen should play a key role in the road to net-zero. SGN have invested £32 million in the project and it is hoped it will save 2,650 tonnes of C02 over the course of its lifetime.
A new pipe network will be installed alongside the existing natural gas network in Fife. The intention is that electricity generated by ORE Catapult's 7MW offshore wind turbine will be used to produce the green hydrogen at a dedicated electrolysis plant. The hydrogen produced will then be stored in six tanks which should hold enough to heat up to 300 homes. This storage will ensure continuity of supply throughout all weather conditions.
It is planned that the hydrogen network work will go live in 2024 and will remain in operation until March 2027.
H100 Fife is part of the Gas Goes Green initiative which aims to deliver a net-zero gas grid. The initiative hopes to find innovative, cost-effective and non-disruptive methods to provide clean energy and assist on the road to net zero.
Agile Streets project results published of trials of smart EV chargers
The Agile Streets project took place in Shropshire, Hackney, Glasgow and East Lothian with the participation of 368 electric vehicle (EV) owners. The project lasted six months and involved the installation of smart EV chargers across these local areas. The smart chargers allowed users to choose from an "Eco" option which charged their car during periods of the day when electricity is cheaper or a "Boost" option which immediately charged the car. The cost of Eco charging was 19p/kWh and the cost of Boost charging was 33p/kWh.
The study found that in 80% of charging sessions, of which there were 2,451 over the course of the trial, drivers opted for the Eco option. By doing so, this saved the driver an average of 36% on their usual EV charging bills, and also reduced system costs by 10%.
As the UK government plans to support the UK market in reaching 300,000 EV charge points by 2030, the study highlights the importance of having smart chargers. Without an Eco option on EV chargers, peak demand could be increased by 240MW, meaning an additional 240MW of peaking plant and storage would be needed which could cost almost £100 million to construct and £1.5 million per year to operate.
The study concludes the project has been a success in demonstrating how smart technology can be used in public EV charging points. Following the conclusion of the trial, the charging points were offered to the participating local authorities free of charge to integrate them into their wider EV charging network.
This article was written with the assistance of Saskia Zant-Boer and Hannah Wooderson, Trainee Solicitors.