Energy and Utilities
The Energy Transition | National Grid sets out case for urgent reform to support the energy transition
Published on 30th May 2023
Welcome to our top picks of the latest energy regulatory and market developments in the UK's transition to net zero.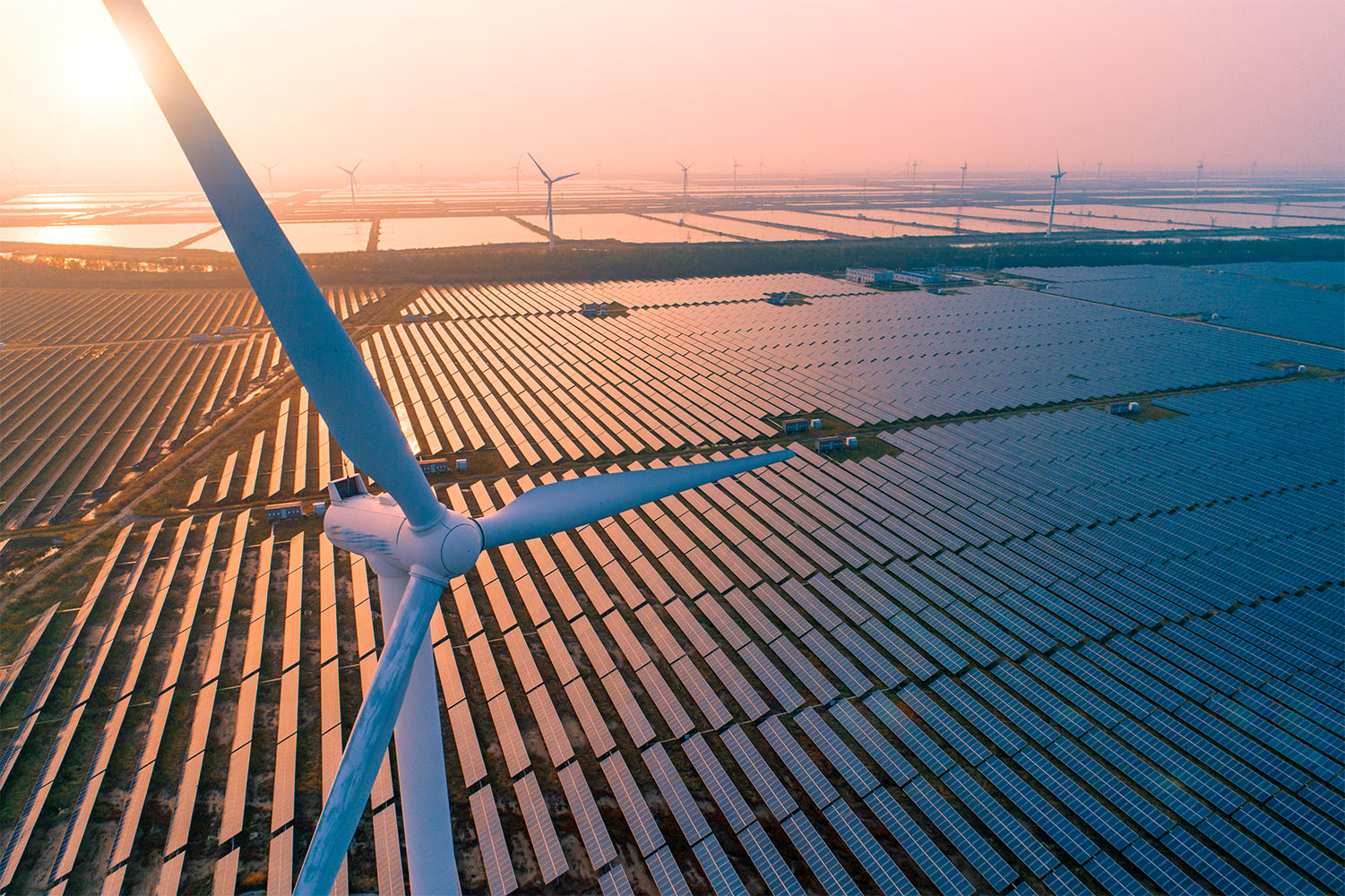 This week we look at the recommendations set out in the National Grid's Delivering for 2035 report, a call for evidence on the UK's transition to price-based competitive allocation for low carbon hydrogen production, and more.
National Grid sets out case for urgent reform to drive the transition to renewable energy
National Grid has published a report titled "Delivering for 2035: Upgrading the grid for a secure, clean and affordable energy future", in which it says that a fundamental step change is required in the scale and pace of delivery of new electricity network infrastructure.
The report sets out a number of recommendations to decarbonise the electricity system by 2035. These include:
a shift from a first come, first served approach to a "connect or move" connections process, which will create tighter thresholds for those applying for connections, and ensuring that where a project cannot connect, they move out of the pipeline, so as not to block or delay other projects;
the development of strategic "capacity hubs", enabling a more coordinated and innovative approach to connections whereby capacity needs are identified through a Strategic Spatial Energy Plan, which sets out the locations of key clean energy projects; and
creating a fast-track connection route for critical net zero projects, prioritising those areas where the economic benefit could be greatest.
Other recommendations in the report include: finalising the National Policy Statements by summer 2023, streamlining the current Development Consent Order process for major energy projects and Ofgem being given a statutory net zero duty.
In response to the publication of the report, Barnaby Wharton, director of future electricity systems RenewableUK, said: "[w]e can't carry on waiting for up to ten years to connect new projects to the grid at a time when we should be prioritising Britain's energy security. Instead, we need to anticipate where grid is going to be needed, so infrastructure is in place as soon as it's required. Giving Ofgem a new mandate to put delivering net zero at the heart of every decision it takes will help revolutionise the speed at which the UK could build a grid that is fit for purpose in the twenty-first century."
Price-based competitive allocation for low carbon hydrogen: call for evidence
The UK government has launched a consultation seeking industry responses on the UK's transition to price-based competitive allocation for low carbon hydrogen production. The purpose of the call for evidence is to gain an insight into:
the market conditions needed for the UK to move to price-based competitive allocation for electrolytic projects and potentially other specified technologies;
how a price-based competitive allocation process could incentivise projects to support outcomes beyond cost reduction of low carbon hydrogen production; and
how price-based competitive allocation should be designed.
In the British Energy Security Strategy, the government set out its goal to initially run annual allocation rounds for electrolytic hydrogen before moving to price-based competition by 2025. Initial contracts under the low carbon hydrogen production business model are currently expected to be awarded from July 2023. However the government, "wants to understand more about the implications of such downward pressure on the development of the low carbon hydrogen economy. This includes how best to design an allocation mechanism that works alongside a wider suite of policy mechanisms to support broader outcomes beyond cost reduction."
These outcomes include benefits to the electricity system, security of supply of hydrogen and supply chain development. For example, the call for evidence sets out the government's expectations for successful projects during the 2020s, which include projects situated in locations that are aligned with future infrastructure plans (such as hydrogen transport and storage networks) and projects well placed to best take advantage of electricity that would otherwise be curtailed, relieve network constraints, and support grid decarbonisation.
The evidence received will be used to develop future allocation policy for the low carbon hydrogen business model beyond the second allocation round, although any decision to move to a price-based competitive allocation will be subject to public consultation.
The consultation closes on 2 August 2023.
"East Coast Subsea Electricity Superhighway" granted marine licence
The "East Coast Subsea Electricity Superhighway", also known as the Eastern Green Link 2 project (EGL2), has secured a marine licence which permits the use of a 2GW subsea transmission cable. The cable will be used to transport low-carbon electricity and will run from Peterhead in Scotland to Drax, Yorkshire in England.
The aim of the project is to support renewable electricity generation and to alleviate constraints on the transmission system.
Sarah Sale, EGL2 Deputy Project Director, said, "[t]his is a significant milestone in the project and testament to the hard work of all of those involved in the partnership between National Grid Electricity Transmission and SSEN transmission. Eastern Green Link 2 will play a major role in getting UK-produced renewable energy from where it is generated to the homes and businesses that need it."
Ofgem sets price cap at £2,074: the first drop in 18 months
Ofgem has confirmed that the energy price cap will be reduced to £2,074 per year for a typical UK household from 1 July. This is a reduction of 37% from April's energy cap of £3,280 and the first time in 18 months the price cap has fallen.
Ofgem attributed the price reduction to recent falls in wholesale energy prices.
Jonathan Brearley, Ofgem CEO, said that "[a]fter a difficult winter for consumers it is encouraging to see signs that the market is stabilising, and prices are moving in the right direction. People should start seeing cheaper energy bills from the start of July, and that is a welcome step towards lower costs."
This article was written with the assistance of Amy Lewis and David Herron, trainee solicitors.