Employment and pensions
Driving change in employment in 2022: the challenges that arise from accelerating transformational change
Published on 12th Nov 2021
The pandemic, hybrid working, employee engagement, reward and retention, and ESG are all areas posing challenges for businesses to focus on.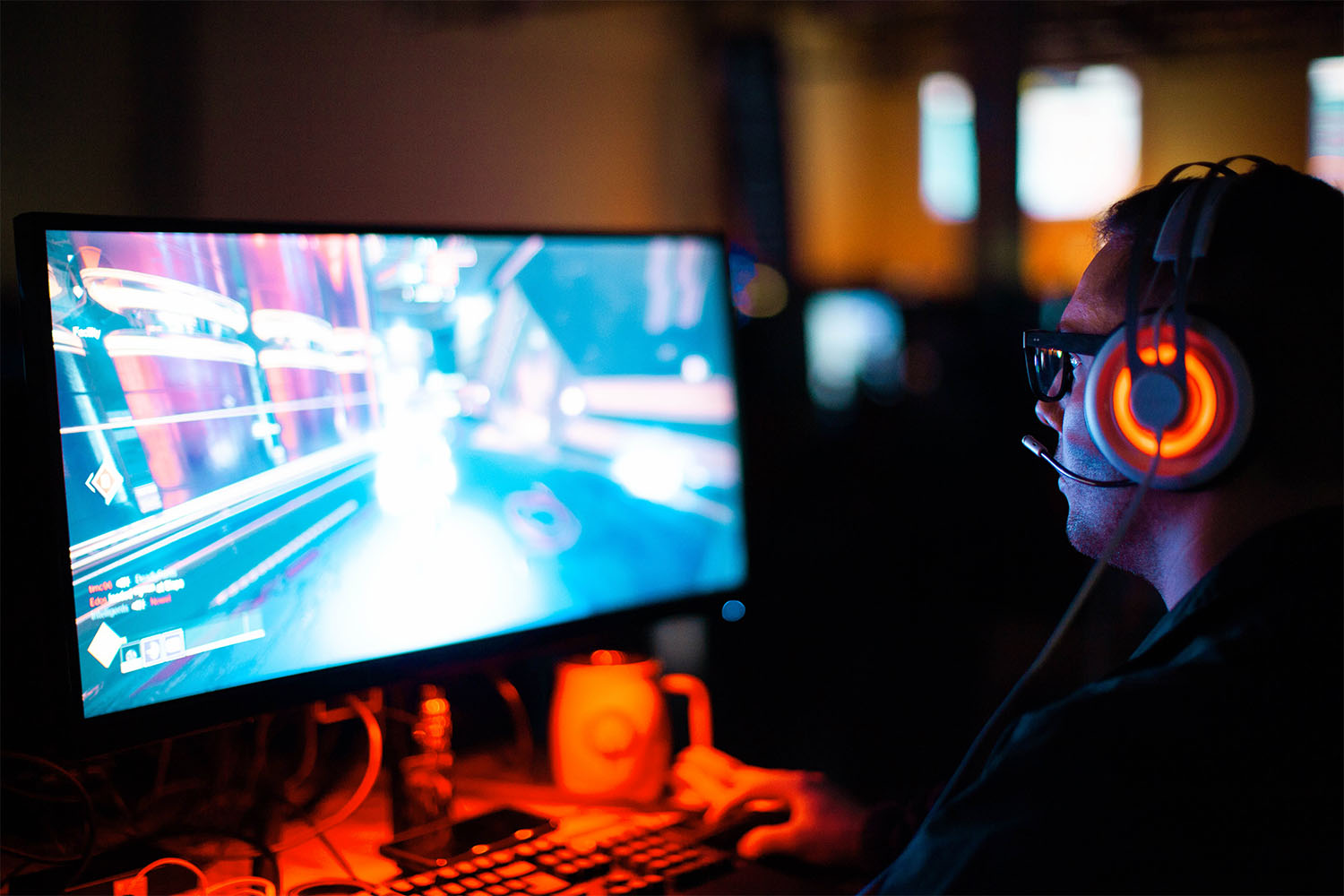 Osborne Clarke recently held its third European Employment Law Conference, with guest panellists Catrin Llewellyn, Senior Corporate Counsel (Employment) at Veritas; Lindsay Ross, Chief Human Resources Officer at Bitpanda; Vanessa Hogan, Employment, Compliance and Corporate Director (EMEA) at Splunk Inc; and Craig Spickett, Interim Chief People Officer (Employment) at Godiva Chocolatier. 
Our international employment teams have been supporting clients throughout the Covid-19 pandemic with the immediate pressures that it has placed on businesses and their staff. As we heard from our Italian partner, Stefano Lava, vaccinations remain a hot topic in many jurisdictions, particularly as Covid-19 measures lift and employers encourage staff back to work. For example, in Italy employers must check that employees, contractors and suppliers hold a valid "green pass" before accessing the workplace.  
Employers operating across jurisdictions must remain alert to the applicable domestic restrictions in each country and ensure employees understand the restrictions that apply: particularly as international travel increases, requiring employees to adapt to different rules and processes. 
---
Looking ahead to 2022: the challenges for employers 
While the challenge of Covid-19 is unfortunately set to continue to dictate business operations during 2022, as our guest panellists and international employment lawyers highlighted, the current climate has given rise to, and in some instances accelerated, challenges for employers to meet business and workforce needs as we look ahead to the New Year.  
Hybrid working
Swedish Partner, Mikael Nelson, explained how Covid-19 has illustrated the benefits for staff that flexibility can bring and while some employers have offered hybrid working arrangements going forwards, it is recognised that for some businesses and job roles this is not straightforward. 
It becomes even more difficult for international businesses seeking consistency of approach, against the backdrop of different domestic laws and regulations. A key message from the conference was the importance of managing expectations through clear communications with staff: for example, not every role can be carried out flexibly, performed from the location where the employee wishes to work (either due to immigration/place of establishment restrictions or the practical needs of the job), or attract the compensation package the employee is seeking. 
As always, any changes to contract terms should be agreed to avoid future grievances and potential litigation and any home working arrangements should comply with local health and safety obligations. Care must be taken to ensure that policies are in place in each jurisdiction that adequately protect the business. Indeed, we are seeing greater movement of employees between organisations and, with changing business practices and roles, now is a good time to review post-termination restrictions included in employment contracts.
Employers should also give careful thought to whether additional insurance cover is required to cover remote working arrangements and also the tax consequences where homeworking equipment is provided. 
Where hybrid working arrangements are introduced, our panellists emphasised that an office needs to be more than "just an office" to encourage attendance – how can it become an innovative work space and collaboration centre? It was also stressed how important it is not only to consider the needs of those wanting to work flexibly, but to understand the important role the office can play in collaboration, creativity and providing a welcoming hub for new joiners. Where office space has been reduced, what alternative arrangements can be put in place, for example, corporate membership of office space provided by a third party?  
Reward strategies
The acceleration of hybrid working has inevitably seen organisations scrutinise their reward packages as they look to attract and retain staff. Our panel talked to us about the increasing relevance of understanding what each employee wants and how this is changing. 
Sales environments continue to be driven by typical reward plans but, more generally, we heard how employees are increasingly focused on what works for them. Some may be attracted by an increased salary or equity offering depending on their attitude to risk. Flexible benefit packages are also becoming more commonplace with employees wanting to choose the benefits that best support them, whether it is private medical insurance, gym membership, office space, support for fertility treatment, additional family leave, or access to employee wellbeing support. Covid-19 has also seen employers introduce innovative reward regimes, such as ad hoc bonuses to reward good culture and this may be something we see continue as employers seek to keep employees engaged with one another.  
Global mobility
As well as hybrid working practices opening up opportunities for employees to work from locations distinct from offices and other business premises, with Covid-19 restrictions lifting, our Head of Immigration, Gavin Jones, explained, we are starting to see increasing movement of staff across countries. 
The end of the freedom of movement as a result of the UK having left the EU is only now becoming a reality and businesses must consider any staff travel between the UK and EU (and vice versa) carefully. The Trade and Cooperation Agreement between the UK and EU provides some consistency on business travel rules, but it is important to remember that immigration rules remain individual to each country and is a complex area and one which will continue to evolve, so employers should ensure they keep up to date on the latest requirements. 
Managing staff
Ensuring managers are equipped to deal with the challenges the new world of work brings is a high priority for businesses: including managing a hybrid working team, flexible working requests, performance issues, and the health and wellbeing of employees who managers are not seeing on a day-to-day basis. 
Inappropriate use of workplace technologies is emerging as an issue for employers where more informal means of communication are being used by teams, increasing the risk of both harassment and discrimination claims and data protection and confidentiality issues. 
What resonated throughout our guest panel session was the need in the new working climate to move from static management - where issues are simply raised as they arise - and instead to move to a more transparent approach with proactive, on-going discussions between management and their staff. One of our panellists referred to their "speak up and talk straight culture", where employees feel comfortable raising with their managers their targets, aspirations, benefits and whatever else important to them, creating a real sense of partnership. Company culture and personal fulfilment is as important to attracting and retaining the best people as the reward strategies put in place.
Health and well-being
Many employers are finding that individuals have reassessed their work/life balance and want to retain the flexibility they enjoyed during the pandemic. A competitive remuneration package may no longer be sufficient on its own to attract new talent, who are increasingly focused on well-being and working in a way that is sustainable for their physical and mental health.  
With increasing levels of work-time lost to mental health conditions such as stress and anxiety, it will be vital for managers to be equipped to pick up on the signs that an employee might be struggling and to understand how to sensitively support them and direct them to the right support systems. Part of this will be addressing the challenge of work/life boundaries being blurred for team members who are working from home or working at different times of the day and night, driving a pressure for others to respond. 
Maxime Pigeon in France and Thierry Vierin in Belgium discussed how these jurisdictions which have introduced specific legal rights for employees to disconnect are now facing the challenge of those rights being applied to new working environments (see digitalisation below). 
Our combined health and safety and employment teams across our jurisdictions have been helping clients to address these issues through targeted training. Osborne Clarke is a signatory of the Mindful Business Charter and we would be happy to share our experiences on implementing this into our workplace.  
Diversity and inclusion 
While diversity and inclusion has been high on the agenda for many employers for some years now, our panel identified that a real challenge, particularly felt by international employers, is the lack of diversity data available and the barriers to collecting data in line with the data protection rules and prevailing culture in each jurisdiction. In a world driven by data ¬– and data breaches continuing to make headlines ¬– as well as adopting appropriate IT systems, gaining each employee's trust when gathering and using data is pivotal. Employees will want reassurances that any data is kept confidential and will also want to understand how it is being used. 
Some countries are looking to address specific diversity issues through legislation. For example, in the UK we are currently awaiting the outcome of a consultation on ethnicity pay gap reporting (gender pay gap reporting is already in place). Jim Margry explained that from 1 January 2022, new transparency rules are being introduced in the Netherlands to address gender equality on boards of listed and large companies. Businesses must be prepared for suppliers, employees and potential candidates to examine more closely their diversity credentials. 
Diversity goes far beyond gender and ethnicity; there are many other characteristics that can make up a diverse workforce. We are seeing many clients focusing on emerging issues of inclusivity, for example, raising awareness of the challenges of menopause and those faced by neurodiverse members of the workforce. Initiatives to promote social mobility through accessible recruitment processes and a supportive workplace culture are also now being prioritised. 
One area of diversity and inclusion perhaps overlooked over recent years is age-related issues, with both younger members of the workforce and older workers having been most greatly impacted by the pandemic. Employers are now looking at recruitment initiatives and flexible working arrangements that will both attract and support these workers.   It will be important for multi-national businesses to have a global policy and culture of diversity, equality and inclusion but with tailored programs in separate jurisdictions and regions to identify and address gaps.
Sustainable HR practices
"Green HR" themes are coming to the fore in support of environmental, social and governance (ESG) agendas and underpinning other business commitments around decarbonisation and related business practices. Our panel explained how they are taking steps, such as calculating greenhouse gas emissions and water footprints to understand the impact of their operations, as well as identifying opportunities to reduce their carbon footprint in both physical and digital operations and promoting internal day to day sustainable practices. As with diversity, this is an area coming under increasing scrutiny from third parties including customers, suppliers and employees.   
Thierry Vierin from Belgium and Olivia Sinfield from the UK explained how employers are increasingly looking to progress green initiatives, promote sustainability and reduce environmental impact through environmentally friendly workforce processes, practices and systems, such as tax efficient electric bike to work schemes and a reduction in business travel. 
Adapting or perhaps even withdrawing company car schemes is set to be a real challenge for employers and work will need to start now to understand the issues and identify solutions. Many schemes will be contractual benefits requiring employee consent to any changes and potentially complex negotiations with employee representatives. For example, in Belgium, from 2026 company cars need to be 100% electric in order to continue benefitting from tax deductibility, with similar rules set to be introduced in other jurisdictions. Vehicle to grid technologies (V2G) will also raise interesting legal and practical issues for employers, particularly around liability when things go wrong.  
Green talent development will be a focus as employers seek to upskill or reskill their workforce and develop employees who will be essential in their role of driving and meeting sustainability agendas. 
Digitalisation 
Eva Otaegui from Spain looked at the effect increasing digitalisation is already having on employment practices. Increasing hybrid working has seen employers looking to use digital tools, for example to measure productivity through increasing monitoring such as checking internet traffic or verifying emails sent. Digital tools can also be used to address concerns over employees increasingly working outside their normal hours, or when they are perhaps unwell and should be resting. This is an area where we are seeing legislation evolve in different countries. 
Employers operating in France will already be grappling with the right to disconnect: employers must always ensure that rest and leave times are respected, to protect personal and family life. The increase of teleworking has raised new concerns about the psychosocial risks generated by remote work and its impact on the right to disconnect. In Spain, new legislation has recently been introduced requiring those employers where teleworking is undertaken to sign digital disconnection policies and to introduce certain measures to prevent occupational risks with these new ways of working.   
Businesses are increasingly exploring automation of recruitment and other internal processes, such as performance reviews, work distribution or promotion decisions. With concerns that such processes may introduce bias or discrimination inadvertently, it will be important to consider if automation is the right answer to address the process in hand and, if so, how it really works. We are starting to see litigation on these issues and it is an area where we expect to see future regulation; indeed the EU is pressing ahead in this regard with the use of artificial intelligence in the employment arena identified as "high risk". 
Many businesses are also preparing for an increasing need for new digital skills. It will be important to understand whether there are any local initiatives in each country ensuring that individuals gain the skills businesses need, any funding available and how this supports recruitment and personal development strategies.
Employment status and contingent workforces
Employment status continues to be a hot topic across jurisdictions and an area where domestic case law continues to influence outcomes. For example, Thomas Leister explained that, in Germany, changing working practices are seeing court decisions move away from prioritising criteria that have traditionally supported a finding of independent contractor status over employment status because employees are increasingly taking on several part-time jobs, rather than one full-time position, and are moving towards greater working from home – which traditionally was more the domain of contractors. 
As businesses explore the adoption of new workforce models in response to increasing digitalisation, employment status issues and the rights of each individual will be a key issue to understand and manage. Domestic legal advice must be taken on the employment law, tax and other legal repercussions of new business structures. Getting it wrong can be costly, as well as the negative impact on reputation and workforce relations. Our specialist international Workforce Solutions team, led by Kevin Barrow and Frances Lewis, is advising clients on existing and new workforce models and the legal and practical issues these raise across jurisdictions.  
---
Next steps
Employers are facing a number of complex challenges. In addition to Covid-19, Anna Elliott from the UK explained how ESG agendas, decarbonisation and diversity initiatives, and digitalisation are all taking centre stage. HR must ensure that they are aligned with the broader business initiatives in these transformational areas while ensuring that domestic laws and cultures are taken into consideration. 
The importance of listening and communicating with employees in navigating these new waters will be critical. As well as recognising the importance of employee representative bodies, our panellists pointed to more frequent employee surveys to really understand what is working and what can be improved, and smaller groups to find out what employees are thinking on these critical issues in a non-political way. We anticipate that employee voices will increasingly be heard over the coming years, as employees shape the direction of travel on issues which really matter to them.    Our international team are helping our clients navigate these new challenges and complexities. Please do contact partners Julian Hemming, Anke Freckmann or Anna Elliott or your usual Osborne Clarke contact for support.  
---