Managing Covid-19
Coronavirus A guide for your business
Published on 1st Apr 2020
COVID-19 – and the measures governments have implemented to slow the spread of the virus – represent an unprecedented challenge for business globally.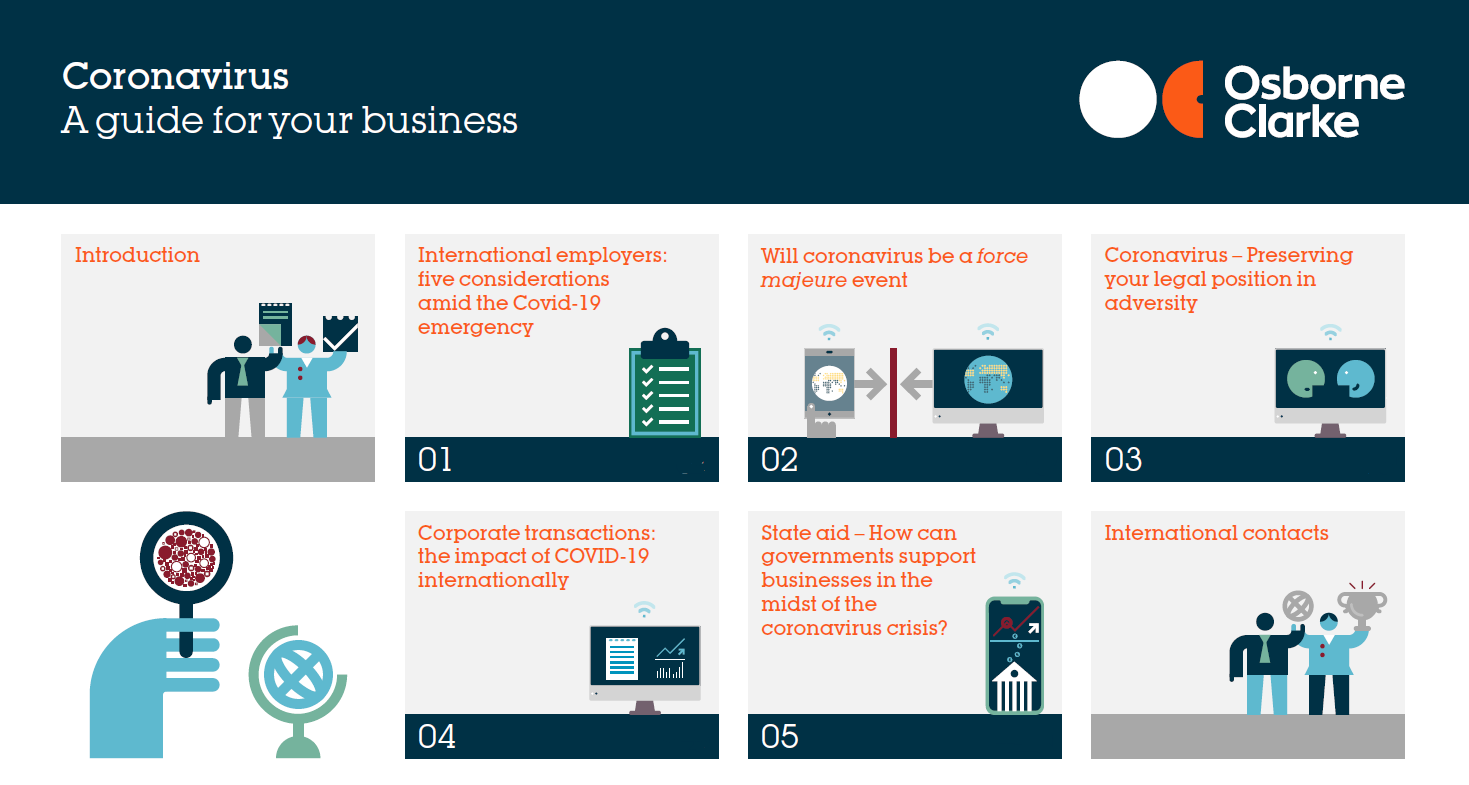 Disruption to trading, workforces, and supply chains present a range of legal challenges for businesses, while governments are looking to support businesses through packages of financial stimuli, tax breaks and regulatory reforms.
Our coronavirus guide draws on a range of insights that have been published by Osborne Clarke's specialist teams across the jurisdictions in which we operate.