Intellectual property
Car wars: how tech ownership battles will decide the future leaders of autonomous vehicles
Published on 16th Jun 2021
An upsurge in patent filings by new competitors in the autonomous vehicles arena means incumbents need to strengthen their IP portfolio strategies and know the licensing landscape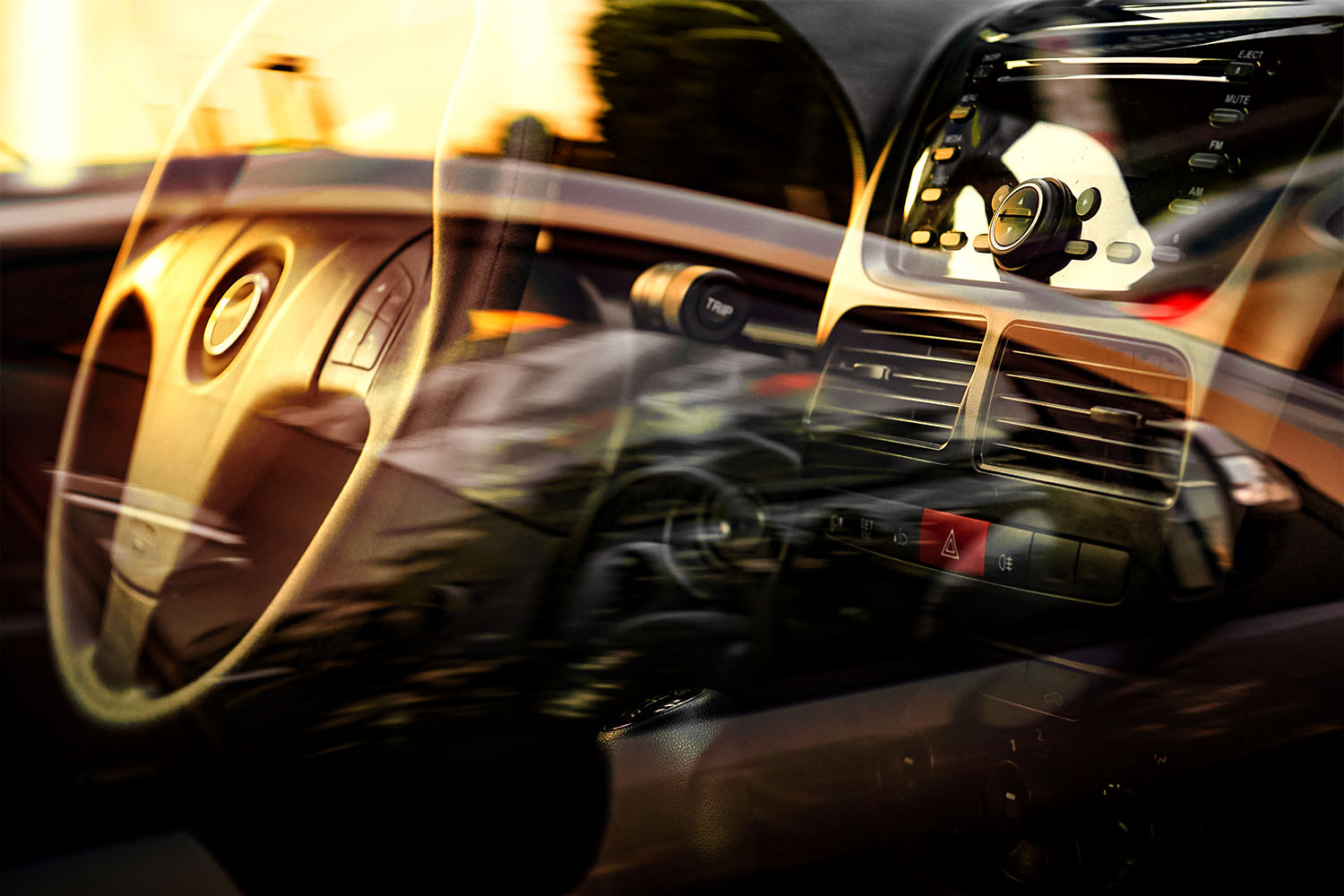 The automotive industry is at a turning point. For decades, car manufacturers have competed against one another, jostling for position in a market dominated by a limited number of established players. However, rapid advancements in autonomous vehicle (AV) technology, coupled with radically changing consumer behaviours, is leading to a paradigm shift in the industry. Traditional business models are being challenged by a wave of new entrants seeking to carve out a stake in the lucrative AV market.
Compared to traditional vehicles, AVs require a multitude of new technologies to function safely. These technologies are likely to be protected by a complex mixture of intellectual property (IP), which can take various forms. For example, the technology underpinning sensory detection equipment falls under the remit of patent protection. A vehicle's software will be protected by copyright, while the artificial intelligence algorithms used by AVs may be protected by database rights, trade secrets, copyright as well as patents (subject to meeting patentability requirements).
The automotive industry is no stranger to IP rights, having been a major player in influencing the scope of design protection. While design rights will continue to have a major role, patents are the IP right now having the biggest influence on AVs. And there are three major patent trends that are affecting the industry: changes to the patent application landscape; standard essential patents; and the role of patent pools.
Patent landscape
Patents protect inventive technology. A granted patent affords the owner an exclusive right to stop others from manufacturing, using, selling or importing products embodying the inventive technology for up to 20 years. This monopoly means that a company with a strong patent portfolio will be well positioned to protect and exploit across key AV technologies for many years to come.
The number of autonomous-driving patent applications filed per year has increased enormously in the past 15 years. Analysis by IAM, the IP business media platform, using the IPlytics intelligence tool, identified 58,675 patents and 32,906 patent families. The United States, Japan and China account for the vast majority of patent applications, although there are signs that Europe is catching up. Patent applications at the European Patent Office for automated driving increased by 330% between 2011-2017, largely driven by the strong automotive industry in Germany.
Remarkably, locations with no history in the automotive sector, such as a Singapore and Israel, have become innovator hubs for AV technology. Israel leads KPMG's Autonomous Vehicle Readiness Index for technology and innovation, which states that there are 84 AV-focused companies headquartered in Israel. Several industry leaders such as BMW, Ford and Daimler have made investments as well as opening up innovator hubs in the region. Perhaps the best-known Israeli firm is Mobileye, which was acquired by Intel in 2017 for a reported US$15 billion. Mobileye claims that its technology is used in over 27 million vehicles across 25 different brands, and has announced partnerships with the likes of Volkswagen, BMW, Nissan and more.
Although a number of traditional car manufacturers have large patent portfolios in areas such as vehicle design and battery technology, new entrants now account for a significant proportion of automotive patent filings. Of the top 10 AV-related patent applicants between 2010 and 2019, only five could be considered to be "traditional" car manufacturers. Non-traditional entrants, such as Baidu and Alphabet, are aggressively building their AV patent portfolios.
Standard Essential Patents
A key feature of AVs is their need to communicate with other AVs (vehicle-to-vehicle) and also with their surroundings (vehicle-to-infrastructure). This enables the exchange of data relating to vehicle speed, direction and breaking status, assisting AVs to anticipate hazards not immediately obvious to manual drivers. These data exchanges will also be vital to manage traffic flows and to provide vehicles with information such as lane markings, road signs and weather alerts. It may also make it possible for AVs to drive safely much closer to each other in "convoys", saving fuel due to reduced air resistance.
An AV's systems therefore need to be able to communicate with one another reliably and efficiently, which will require interoperability. In order to ensure this high level of interoperability, communication technologies incorporated into AVs will need to be compliant with cellular standards for 3G, 4G and 5G technologies. These standards are designed to facilitate widespread adoption and compatibility of equipment made by different, often competing, manufacturers.
The technology which underpins these standards is protected by groups of patents known as Standard Essential Patents (SEPs). SEPs are patents that protect the part of the technology forming the standard, meaning that it is impossible to manufacture a standard-compliant product, such as a smartphone or an AV using cellular connectivity, without infringing the relevant SEPs. This could give the SEP holder an unreasonably strong bargaining position when negotiating licence terms; AV manufacturer's need to use the technology disclosed in the relevant SEPs to produce a standard-compliant AV but such use would inevitably result in patent infringement. AV manufacturers would therefore be faced with taking a licence on the SEP holder's terms or face an injunction preventing them from selling the affected vehicles.
In order to address this issue, when an owner declares their SEPs as being essential to a standard, the owner also agrees to license its SEPs on "fair, reasonable and non-discriminatory" (FRAND) terms. This is known as the FRAND commitment or the FRAND undertaking.
Patent litigation and licensing
The FRAND commitment has already resulted in much increasingly complex, costly and often multi-jurisdictional patent litigation. Until recently this was largely confined to mobile phone disputes but, since AVs use the same technology, in the last couple of years there has been a rise in disputes with car manufacturers or suppliers of chips to car manufacturers. It is not feasible to summarise all of these disputes in one article, but one key battleground for AVs is where in the supply chain should such FRAND licensing take place. Patent holders on the whole agree that it ought be the car manufacturers that should take a FRAND licence. In contrast, car manufacturers and their component suppliers argue that licensing should be done at the component level (sometimes called smallest saleable patent practising unit or SSPPU licensing). The difference is important because the royalty base is often calculated by reference to the cost of the unit being sold. Accordingly, the royalties available to the patent holder will be completely different if the unit being licensed is a car selling for tens or even hundreds of thousands of pounds in comparison to a chip selling for just a few pounds.
The Düsseldorf court recently referred a number of questions on this issue to the Court of Justice of the EU (CJEU) as part of the dispute between Nokia and Daimler. The questions sought to clarify at what level in the supply chain in the automotive industry should such licensing take place, and also for clarification of the obligations between the SEP holder and implementer, as set out in the Huawei/ZTE decision (C-170/13).
However, on 1 June, Nokia and Daimler announced that peace had broken out and a licensing agreement had been reached. As a consequence all pending litigation is being withdrawn including the CJEU referral. Whether or not any other car manufacturer will want to take up the mantle of Daimler to push this issue for determination remains to be seen (especially since Daimler did end up taking an end-product licence from Nokia anyway!). If there is another similar battle in future, the choice of jurisdiction will be a key consideration. It appears to be a closed issue as far as the US is concerned, given that the US courts have already ruled that original equipment manufacturer licensing does not breach anti-trust laws. Following the landmark Supreme Court decision in Unwired Planet v Huawei (in which Osborne Clarke acted as co-counsel for Unwired Planet), the English courts have jurisdiction to set the terms of global FRAND licences (see earlier Insight) and is therefore considered to be an attractive forum to hear SEP licensing disputes.
The role of patent pools
Another major complexity facing AV manufacturers is how to structure their licensing arrangements with SEP holders. Standards are often underpinned by thousands of SEPs owned by dozens of different entities. AV manufacturers may therefore need to negotiate complex licensing agreements with numerous different counterparties. This can be extremely burdensome, particularly for AV manufacturers that may not have the in-house capability to negotiate and track the numerous licences needed.
Historically, car and AV manufacturers have had no involvement in mobile communication standardisation. As such, there may be little scope for AV manufacturers to engage in cross-licensing with SEP holders because AV manufacturers have few or no relevant patents to cross-licence in return.
One solution to these issues is the use of patent pools, which are essentially consortiums of companies that have agreed to license patents relating to a particular technology. The European Commission has endorsed the use of patent pools, stating that they "can address many of the SEP licensing challenges by offering better scrutiny on essentiality, more clarity on aggregate licensing fees and one stop-shop solutions." Most patent pools operate royalty models based on end-unit prices rather than SSPPU licensing
OC comment
Technology ownership battles will play a substantial role in determining the future leaders of the AV industry. Analysis of recent patent filings demonstrates that new entrants are filing aggressively, and there is no sign of them stopping or slowing down. Incumbent players must ensure their patent strategies are reviewed to take into account and combat this risk. Those that are able to build up strong patent portfolios through partnerships, in-house innovation or acquisitions will be in a strong position to protect market share.
However, while a unified IP portfolio strategy will increase competitive edge, AV manufacturers must also increase their understanding of the SEP landscape and FRAND licensing considerations, including budgeting appropriately for licence fees. AV manufacturers will need to ensure they have coherent licensing and patent litigation strategies in place to ensure they are not taken by surprise.