OC Ventures in action
OC Ventures supports the most exciting emerging technologies today, advising from start-up through venture and growth financing and the growth journey beyond, whether continuing to sale, IPO or international expansion. Here are just a few examples of how we've helped clients through their ventures journey.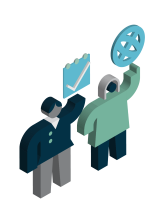 Nexeon
We advised leading battery materials developer and manufacturer Nexeon throughout two successful multi-million pound fundraising rounds last year.
Nexeon produces silicon anodes, a crucial component in lithium-ion electric vehicle batteries. These boost vehicle range, charging speed and lower charging costs. The company is headquartered in South Oxfordshire with operations also in Yokohama and Seoul.
The first $80 million investment saw Nexeon enter into a strategic partnership with SKC, a global battery and semiconductor materials company based in South Korea. It involved a consortium which also included SJL Partners LLC, BNW Investment Co. Ltd. and Kiwoom Private Equity Inc. Ltd.
The second close of Nexeon's fundraising made an overall total investment of $170 million and a further $50 million of commercial investments made in its technologies. The investors included US-based Ingevity Corporation, GLY Mobility Fund and Korean private equity investors Daishin Private Equity and Shinhan Investments.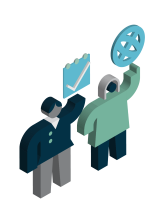 Flock
Osborne Clarke has worked with insurtech Flock since 2017, when it was a start-up emerging from Ordnance Survey's Geovation Accelerator Programme. Initially focussed on the 'pay-as-you-fly' drone insurance market by using real-time data, we supported them through their £2.25 million seed funding round in 2018, led by fintech and insurtech focussed VC Anthemis.
From there our relationship has developed alongside Flock's own expansion, moving into real-time insurance for commercial motor fleets, supporting on Flock's $17 million Series A fundraising led by Social Capital, a leading Californian investment firm run by Chamath Palihapitiya, renowned tech investor, Chairman of Virgin Galactic, and an early backer of Slack, Tesla, and Bitcoin.
Most recently, we have advised Flock on a $38M series B fundraising led by Octopus Ventures, one of the largest and most active venture capital investors in Europe.
Osborne Clarke supports across the full spectrum of Flock's legal needs, from fundraisings and employee share option arrangements, through company secretarial services, to commercial contracts and employment agreements.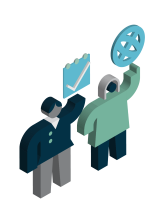 AviadoBio
AviadoBio is a pioneering gene therapy company focused on developing and delivering transformative medicines for people living with neurodegenerative disorders, such as frontotemporal dementia (FTD) and amyotrophic lateral sclerosis (ALS).
The Osborne Clarke team advised on the initial spin-out of AviadoBio from King's College London in 2021 which took place alongside a seed funding round of £12 million. Subsequently the team acted for AviadoBio on its $80 million (£58.6 million) Series A financing round led by New Enterprise Associates (NEA) and co-led by Monograph Capital, with participation from LSP, as well as seed investors Advent Life Sciences, Dementia Discovery Fund (DDF), F-Prime Capital, JJDC and medical research charity LifeArc. In addition to advising on AviadoBio's spin-out and subsequent financings, Osborne Clarke also provides AviadoBio with commercial, intellectual property, data protection, real estate and branding advice as well as company secretarial services.
We were very pleased to have Rob and the Osborne Clarke team working alongside us. To have a team that has a deep understanding of our technology, company history and sector, and is also highly experienced in VC and licensing was critical to our success. Dr Scott Brown - CEO, Nexeon
The Osborne Clarke team was a great partner during the entire series A fundraising process from start to finish. We could not have been more pleased with their deep domain expertise, commitment to our key stakeholders, and ability to collaborate... Jason Pesterfield - CEO, Optellum
Connect with one of our experts