Knowledge Notes
UK Knowledge Collection | What developments will 2023 bring?
Published on 13th Jan 2023
Welcome to this week's Knowledge Collection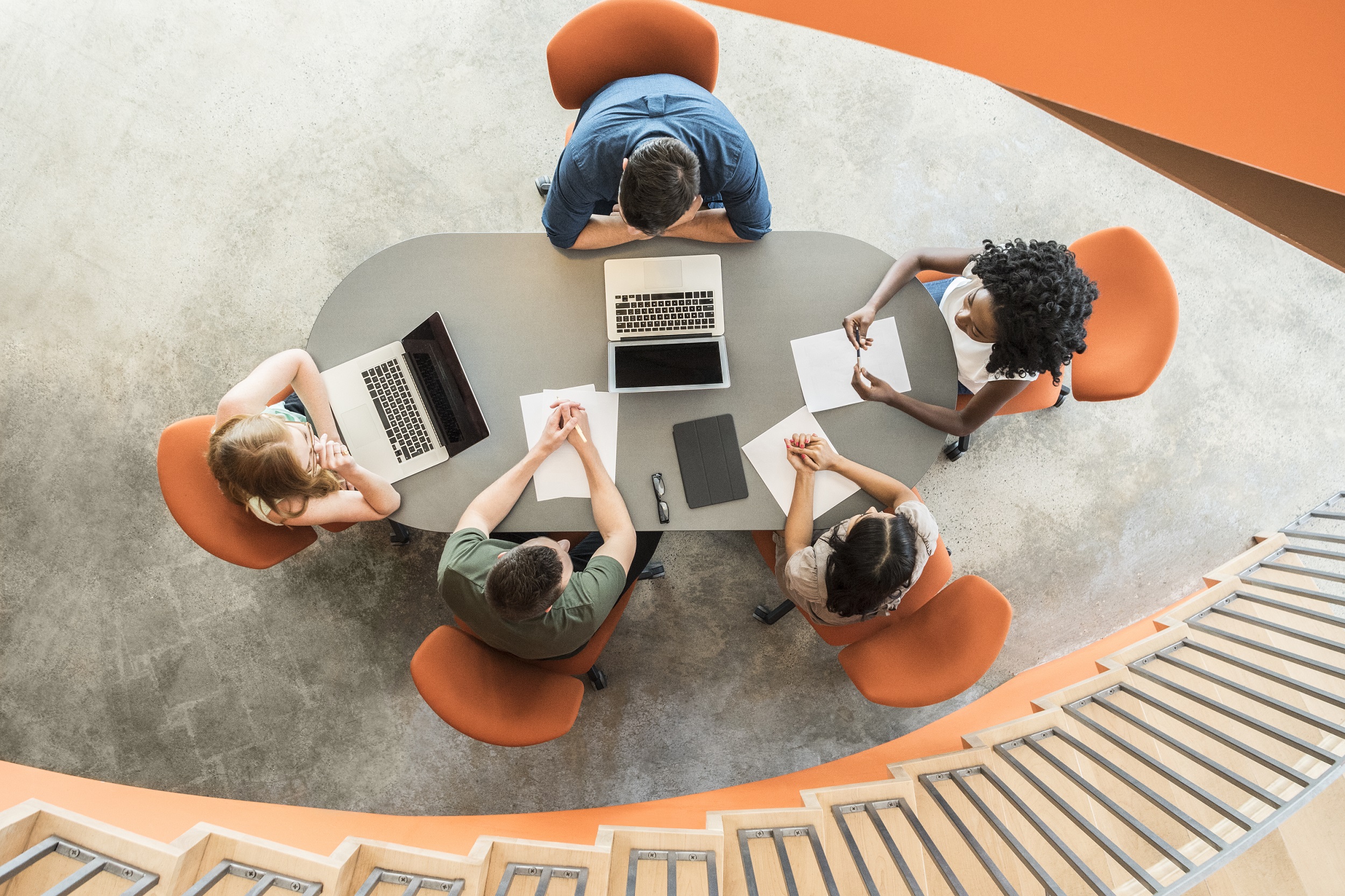 What developments will 2023 bring? 
As the new year gets under way, we look ahead to what legal developments businesses can expect in 2023. The UK government has already announced new strike laws, as industrial action continues across a number of sectors. The imminent implementation of a new regime for overseas ownership of UK real estate will have a big impact on many real estate transactions. And the opening of the Unified Patent Court will shake-up the granting and litigating of patents across all sectors throughout Europe.
Our annual Tech Trends event, with Deloitte, takes place next week where we will consider predictions for the technology sector for this year. Later in January, we are hosting a week of events examining the future of financial services and what developments we see coming down the track, as regulators adapt to novel technological developments. A mix of in-person and webinar sessions will cover topics including payments, crypto, cybersecurity, ESG, open finance and much more.
The Financial Conduct Authority has begun to address concerns about inconsistencies in the labelling and provision of ESG benchmarks by setting up a working group to develop a voluntary code of conduct, and we can expect further clarification this year from the European Commission on how fundamental concepts of the Sustainable Finance Disclosure Regulation (in force since 1 January 2023) should be applied. The EU's Digital Operational Resilience Act (DORA), intended to tackle cyber risk in the sector, will enter into force this year, and will be applicable from late 2024 or early 2025. In-scope firms operating in the European Economic Area will be considering what they need to do to comply with the new requirements. The UK also has plans for a new operational resilience regulatory regime, included in the Financial Services and Markets Bill that is making its way through Parliament.
Insights
UK business law predictions for 2023
Prediction can be a fool's game; it is unlikely anyone thought there would be four chancellors and three prime ministers in a year. That said, our expert team of Knowledge Lawyers consider likely legal developments in areas including the future of retained EU law in the UK, digital regulation, procurement, corporate tax, incentives, pensions, employment, immigration and competition law.
A look ahead for UK real estate in 2023
It looks as though 2023 will be busy for commercial real estate law with many legislative changes on the horizon: new rules for overseas entities that own UK real estate, a tightening of energy efficiency standards, the overhaul of the building control regime, among other developments for investors, occupiers and developers.
The year ahead for UK intellectual property
All eyes will be on the opening of the Unified Patent Court in 2023. Supreme Court cases on bad faith and platform liability for third party infringement will be a focus of attention in the trade marks world.
Investment funds and asset management: the international road ahead for 2023
Our Insight sets out a pipeline of international regulatory and legislative developments anticipated in 2023, and we can also expect more flesh to be put on the bones of the UK's reform agenda for its funds regime.
UK Employment Law Coffee Break
Our update for UK employers looks at expected developments this year, with various measures supporting wellbeing in employment progressing through Parliament and the government announcing new strike laws. An important Supreme Court decision on holiday pay is also awaited.
FCA announces plan to develop a code of conduct for ESG data and ratings providers in UK
The regulator's growing focus on environmental, social and governance (ESG) continues, with concerns over the subjective nature of sustainability data and of the impact of greenwashing.
Events
Tech Trends 2023 and beyond
18 January | 09:00-10:30
Our annual Tech Trends webinar event returns, where we will be looking at the recent report from Deloitte and their predictions on the technology sector for 2023. Presenting alongside our speakers will be Paul Lee (Head of Global Research TMT, Deloitte) and Ben Stanton (Manager, TMT Insights, Deloitte), and topics will include congestion in space and the impact on broadband satellites, artificial intelligence in chip design, and live sport as the next arena for the streaming wars. After the webinar, we will launch our TMC Annual Review report, providing a high-level snapshot of some of the big issues facing the sector.
Construction Disputes review of the year
24 January | 09:00-10:00
Our annual Construction Disputes Review of the Year will give a round-up of legal cases from 2022 including cases on payment notices and adjudication, cladding fire safety, and concurrent delay.
Future of Financial Services Week | 23 January - 1 February
Review of 2022 and forecasts for 2023: a UK perspective | Webinar | 23 January | 09:30-10:30
Mark Wesker and Nikki Worden consider the challenges and opportunities the financial services industry faced in 2022 and provide a forecast for 2023.
Review of 2022 and forecasts for 2023: a European perspective | Webinar | 23 January | 14:00-15:00
Partners from across Europe review the industry in 2022 and discuss their predictions for 2023.
Data-driven business models for Financial Services businesses | Webinar | 24 January | 09:30-10:30
A look at the legal and practical issues surrounding the application of large data sets for businesses in financial services, highlighting the key issues for in-house lawyers.
Navigating the making of Financial Services more personal: a case study | Webinar | 24 January | 14:00-15:00
How to use data for personalising services in the financial services sector.
Topical issues in Financial Services and fintech | London | 25 January | 14:00-20:00
This in-person event includes a panel looking at market trends, opportunities and challenges for investment into the financial services and fintech sectors. A second panel focuses on digital and financial inclusion, and is followed by a networking drinks reception.
The rise of alternative payment methods | Webinar | 26 January | 09:30-10:30
A look at non-card payment methods and how these are evolving, including "buy now, pay later" and payment initiation services.
Open finance: where are we now? | Webinar | 26 January | 14:00-15:00
An update on the current regulatory and market position on open finance.
Cyber attack: a case study | Webinar | 27 January | 09:30-10:30
We discuss a case study illustrating how a cyber attack on a financial services business played out, how it was resolved and the lessons to be drawn from it.
IT, cyber and information security: what good looks like | Webinar | 27 January | 14:00-15:00
Mark Wesker will be joined by David Davies of Navos Technologies, former UK CIO of the Year, to make IT, cyber and information security accessible.
Growing pains in ESG: a review of developments in 2022 and predictions for 2023 | Webinar | 30 January | 09:30-10:30
We will look at the latest developments in ESG and what the future holds.
Osborne Clarke Crypto Academy: MiCAR – EU regulation of digital assets | Webinar | 31 January | 09:30-10:30
Our panel of partners from across Europe will explore the regulation of crypto assets (including non-fungible tokens) across European jurisdictions and focus on the Markets in Cryptoassets Regulation.
Osborne Clarke Crypto Academy: the UK position on regulation of digital assets | Webinar | 31 January | 14:00-15:00
Paul Harris will provide a UK overview of the regulation of crypto assets, including non-fungible tokens (NFTS).
NFTs: what are they really all about? | London | 1 February | 09:00-11:00
An in-person, breakfast panel event with Greenings International, specialists in executive talent search in fintech and sports, will share insights and cover "silly" questions you really want to ask, such as what are NFTs and how do they work? What are they used for? Why do people buy them?