Knowledge Notes
UK Knowledge Collection | Harmful design in digital markets, consumer law consultation, and AI and data
Published on 8th Sep 2023
Welcome to this week's Knowledge Collection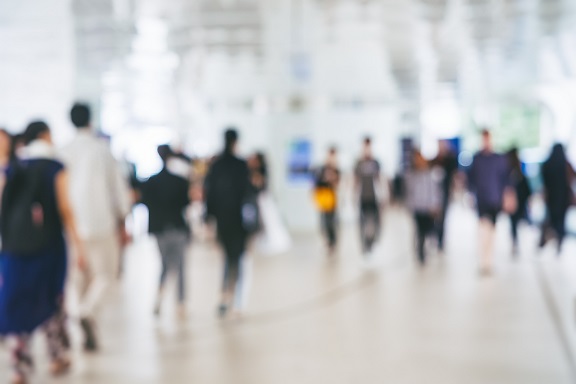 Two UK regulators, the Competition and Markets Authority and the Information Commissioner's Office, have joined forces to publish a joint position paper on harmful design in digital markets. The paper sets out examples of how "online choice architecture" practices can undermine consumer choice and control over personal information. It provides further clarity on how certain techniques could contravene data protection law, and may have a negative impact on consumers and competitive markets.
Meanwhile, the Department of Business and Trade has launched a consultation on a range of proposed consumer law measures, including on drip pricing and hidden fees, fake or misleading reviews, and private rights of redress for consumers. The proposals supplement the reforms contained in the Digital Markets, Competition and Consumer Bill that is currently progressing through Parliament.
The wider application of artificial intelligence (AI) and the implications for employment law is the subject of a House of Commons library briefing published this summer. Our Insight looks at recent developments in relation to AI in the workplace. Later this month, our compliance webinar series offers some tips on how to mitigate and manage regulatory risks associated with the use of generative AI.
Our regular data webinar series returns next week, and begins with a closer look at AI and data using an illustrative case study to explore the practical issues involved. Our Insight explores the logistics sector's increasingly sophisticated use of data analytics, and how it may continue to develop.
---
Insights
Smarter regulation? Department of Business and Trade launches new consultation on core UK consumer law
This is the latest step in post-Brexit moves by the UK government to pave its own way in respect of consumer protection law. The consultation concludes on 15 October, with a response expected this autumn.
ICO and CMA clamp down on dark patterns in the UK
The competition and data protection regulators have made it clear they expect to see improvements to firms' choices of design practices in digital markets, setting out their shared expectations about how firms present information and choices to users of digital services about how their personal data is processed.
UK Employment Law Coffee Break
This week's update looks at the latest developments for employers in artificial intelligence, employees' rights to participate in share incentive schemes under TUPE transfer rules, and a business immigration update.
How understanding data and protecting value is the future warehouse challenge across Europe
Warehouse systems can generate vast amounts of data capturing staff and traffic movements, heating and power consumption, water use, and more. Consequently, data-related issues in the warehouse and logistics sector can be complex, especially where data is managed and used by various different participants in the management chain.
How might a restructuring plan provide an alternative to formal insolvency in England and Wales?
Restructuring plans can provide companies in the early stages of financial difficulty with a flexible alternative to entering a formal insolvency procedure.
---
Events
Dipping into Data | Data issues in AI solutions – a case study
11 September | 16:00-16:30
The webinar series navigating key legal, regulatory and commercial considerations around the use of data (whether personal or otherwise) turns its attention to the practical issues and questions that a business should consider when adopting a third-party AI solution trained on its own proprietary data.
Procurement Act 2023 series
KPIs, exclusion and debarment
12 September | 09:00-10:00
We will discuss the new rules around monitoring supplier performance in public contracts, how and when suppliers could be excluded from a public procurement, and how the new debarment list will work.
A new age of transparency in public procurement
20 September | 09:00-09:45
The Procurement Act requires authorities to publish information during a procurement process and beyond. What notices can suppliers expect to see?
The future of procurement challenges and remedies
4 October | 09:00-09:45
What is the scale of the changes introduced by the Procurement Act and what are their implications for suppliers considering bringing a procurement challenge?
Eating Compliance for Breakfast series
Umbrella, employer of record and independent contractor update (including IR35)
26 September | 09:00-09:30
How to prepare for likely new enforcement and new legislation in 2024-25.
Generative AI: managing current and future risks
28 September | 09:00-09:30
An overview of the commercial, employment, regulatory and compliance risks associated with generative AI and how to mitigate and manage them.
Martyn's law: what's changed?
3 October | 09:00-09:30
An update on the draft Terrorism (Protection of Premises) Bill and areas to watch following the select committee's report issued this summer.  
PFAS regulation update and market insights
5 October | 09:00-09:30
What is the current status of regulations on Per- and polyfluoroalkyl substances (PFAS, also known as "forever chemicals") in the UK and EU from a product liability and environmental law perspective? How has the market responded to the increased regulation?
Tech transactions: M&A in an uncertain market
London Wall | 28 September | 17:00-19:00
A panel discussion on the challenges and opportunities of tech M&A transactions in unpredictable market conditions.
The EU's MiCAR legislation and a UK perspective
29 September | 13:30-15:00
The financial regulation team from around Europe discuss the Markets in Crypto-assets Regulation and compare the new regulatory framework for the European Economic Area with emerging UK policy.