Employment and pensions
UK Employment Law Coffee Break: Dispute resolution appointments, ageing workforce and managing ill-health
Published on 3rd Aug 2023
Welcome to our latest Coffee Break in which we look at the latest legal and practical developments impacting employers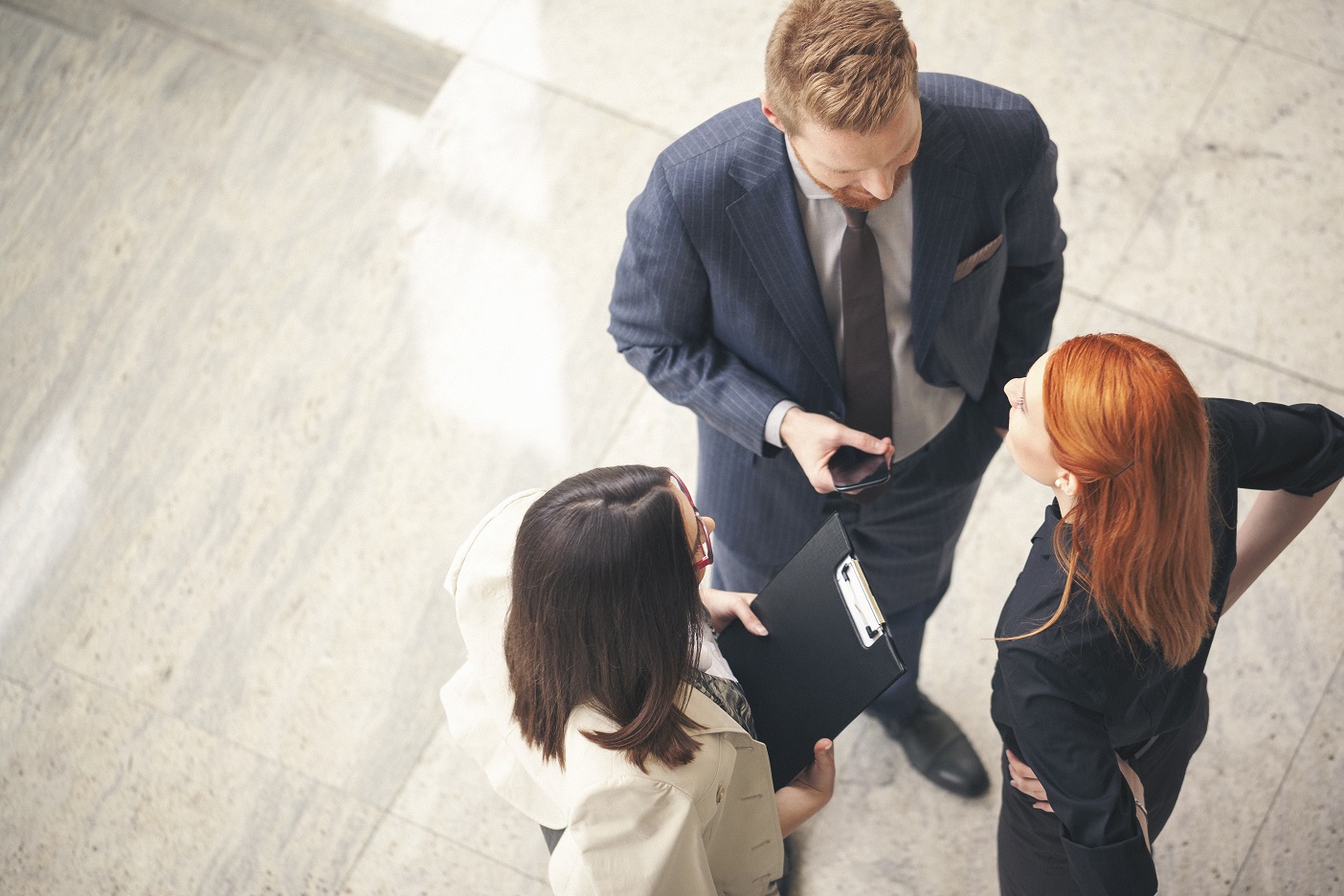 How UK employers can better understand and engage the ageing workforce
Last month we explored our report "Providing for tomorrow today: understanding an ageing workforce" at a panel event with speakers from Osborne Clarke, Barclays and 55/Redefined. The report draws on research on the challenges for employers seeking to attract and retain employees over 50, who might otherwise look to take early retirement or simply not return to work after leaving earlier in their career for personal reasons. It is clear that the 50 and over population are keen to remain economically active but that flexibility, skills training and financial planning support are pivotal to retaining this valued section of the workforce.
We looked in last week's Coffee Break at the pensions considerations. As employers look at initiatives to recruit and retain older workers, we also look at the impact of positive action measures and what the law permits here.
If you would like to discuss any aspects arising from our report or the discussions, please do contact your usual Osborne Clarke contact or, employment partner, Olivia Sinfield.
Resolving employment disputes: 'Dispute resolution appointments' explained in new tribunal guidance
With many Employment Tribunal claims still taking significant periods of time to reach a full hearing, new guidance has been published by the President of the Employment Tribunals (England and Wales) on alternative dispute resolution (ADR). While many employers will be familiar with the services of Acas in resolving employment claims, including the role it now plays in seeking to resolve disputes before a claim is issued, the guidance helpfully also looks at the three other types of ADR available in employment tribunals –judicial mediation, judicial assessment and the recently introduced dispute resolution appointment.
What are dispute resolution appointments?
Dispute resolution appointments are designed to be used in cases which have been listed by the tribunal for six days or more and are generally aimed at the most complex claims of discrimination and whistleblowing detriment. However, there may be variations according to different tribunal regions.
A dispute resolution appointment involves an employment judge reviewing the strengths and weakness and risks of the parties' respective claims, allegations and contentions. It is designed to be held at a late stage of proceedings – around four to six weeks before the hearing date – and, crucially, after witness statements have been exchanged. An appointment will usually take place by video or telephone, but it may be held in person, and will usually be listed for two or three hours. The appointment is designed to encourage the parties to resolve their disputes by agreement.
A dispute resolution appointment is "non-consensual, confidential and evaluative":
Non-consensual: A tribunal may arrange an appointment even if the parties do not desire one. The parties are required to attend an appointment and a failure to attend such a hearing without good reason may amount to unreasonable behaviour in respect of the conduct of the proceedings if the tribunal is considering whether to make a costs award.
Confidential: The content of the appointment cannot be used in any subsequent Employment Tribunal hearing; although anything said can be used in subsequent "without prejudice" discussions between the parties.
Evaluative: There is no mandatory outcome from the appointment. The employment judge will use their skills and experience, based on the information available at the time, to "endeavour to provide a view as to whether either party is being unrealistic, either in respect of the issues they are raising or the amounts they are claiming or disputing" and "it may be possible for the judge to express an opinion as to the strength or weakness of the claim or response (or parts of them)" while remaining impartial. It is not envisaged that settlement discussions will occur at the appointment itself but it is hoped that the judge's comments will lead to the parties then subsequently securing settlement. Even if the dispute is not resolved, the process may still result in the parties understanding what the case is really about and what is at stake – clarifying and narrowing the issues requiring adjudication, resulting in a shorter and more focused hearing.
How do these differ from judicial mediations and judicial assessments?
In contrast to the "non-consensual" dispute resolution appointments, both judicial mediation and judicial assessments are both "consensual"; in other words, both parties must have agreed to the process taking place and may withdraw from it at any time without explanation or sanction. Parties do not have to attend judicial mediations or judicial assessments if they do not want to.
A dispute resolution appointment (like judicial assessments) are "evaluative" in their approach – the judge will give a view on merits and quantum; whereas judicial mediations are "facilitative" (meaning that unless the parties have agreed otherwise, the employment judge conducting the mediation will generally focus on attempting to secure settlement and will not give any party in the case an indication of their prospects of success).
The guidance states that judicial assessments tend to be appropriate for "any case regardless of the type of claim and duration of the hearing"; whereas, judicial mediations tend to be suited for cases listed for three days or more and dispute resolution appointments are likely to be reserved for cases of at least six days (although the actual time estimates that potentially trigger judicial mediation or a dispute resolution appointment will vary between different regions).
The other main difference is timing – an alternative dispute appointment will take place at a later stage of proceedings, whereas both judicial mediations and judicial assessments would ordinarily take place towards the start of the process and before the parties have incurred significant costs to maximise the savings that an agreement can deliver.
What does this mean in practice?
One of the issues with both judicial mediation and judicial assessment is the fact that both are voluntary. They are both designed to encourage parties to explore settlement. But if one party that does not wish to consider settlement and did not wish to take part, then the tribunal has no power to compel them to engage in judicial mediation or judicial assessment. This is often a particular issue when dealing with a party who has unrealistic views on the strength of their case and/or has made an optimistic assessment of its value so does not see the need to engage in any such process.
The fact that dispute resolution appointments are mandatory is therefore a significant change. By the time that such appointments take place, the case should be pretty much ready for hearing; the documents collated, the contentious issues clarified and witness statements drafted and exchanged. The judge conducting the hearing should be able to provide an informed view on both merits and quantum; the idea being that both parties then take this view into account in deciding whether they still wished to pursue the case to hearing or whether they should look to settle. It is difficult to see circumstances where a properly advised party would dismiss such a view out of hand.
The guidance makes it clear that a focus of the tribunals can and should be on encouraging the parties to resolve their cases by agreement. Resolution of the issues in a claim by a tribunal should be a "last resort where agreement cannot be reached" given the personal, financial and reputational challenges which a lengthy tribunal hearing inevitably brings. The introduction of the dispute resolution appointments is another mechanism designed to assist the tribunals in doing this.
Its introduction nationally follows a successful pilot which has run since July 2020 in which around 200 such appointments were conducted and there was ultimately a saving of over 1,000 sitting days. The guidance also makes clear that just because one form of ADR has not proved successful, other mechanisms will continue to remain available; so for example, where a judicial mediation has not achieved resolution, then a dispute resolution appointment will still be held.
Our lawyers advise clients at Employment Tribunals throughout the UK and have extensive experience in advising employers faced with challenging workplace disputes and devising strategies for handling employment tribunal claims to achieve favourable outcomes. We regularly advise and support employers engaging in ADR and will be very happy to discuss with you the considerations for following an ADR path as part of your process for managing a claim. Please contact your usual Osborne Clarke contact or Legal Director, Phillip Chivers, who heads our Employment Tribunal practice.
Managing ill-health: Latest figures from the Office for National Statistics and new consultation on occupational health provision
At Spring Budget 2023, the government highlighted concerns over the numbers of economically inactive people in the UK and proposed measures to address this. The Office for National Statistics has now published a report on rising ill-health and economic inactivity due to long-term sickness from 2019 to 2023. The headline points are:
More working-age people are self-reporting long-term health conditions, with 36% saying that they had at least one long-term health condition in Quarter 1 (Jan to Mar) 2023, up from 31% in the same period in 2019 and 29% in 2016.
The number of people economically inactive because of long-term sickness has risen to over 2.5 million people, an increase of over 400,000 since the start of the coronavirus (Covid-19) pandemic.
For those economically inactive because of long-term sickness, nearly two-fifths (38%) reported having five or more health conditions (up from 34% in 2019), suggesting that many have interlinked and complex health issues.
Over 1.35 million (53%) of those inactive because of long-term sickness reported that they had depression, bad nerves or anxiety in Quarter 1 2023, with the majority (over 1 million) reporting it as a secondary health condition rather than their main one.
For those inactive because of long-term sickness and who had a main health condition that is musculoskeletal in nature, over 70% reported that they had more than one type of musculoskeletal condition.
The most prevalent health condition among those economically inactive because of long-term sickness was depression, bad nerves or anxiety. While the figures indicate that these health conditions may accompany another long-term illness, they should not be overlooked in addressing the adjustments an employee may require; supporting and managing employees with mental health difficulties remains a key challenge for employers.
To support employers, the government has issued a consultation, "Occupational Health: Working Better" to look at access to and uptake of occupational health services by employers. It notes that "expert-led impartial advice, and interventions such as occupational health (OH) can help employers provide work-based support to manage their employees' health conditions" and which in turn "leads to better retention and return to work prospects [and] improves business productivity".
The consultation seeks to "outline a simple and clear baseline for the provision of quality OH as part of a wider 'health at work standard' that businesses of all sizes can easily draw on", as well as looking at the steps other countries, such as France, Finland, the Netherlands and Japan, have taken to drive increased OH take-up by employers. An accompanying consultation also looks at the case for tax incentives to encourage greater employer provision of occupational health services. Both consultations close on 12 October 2023.
The increased prevalence of hybrid working has created both opportunities and challenges for supporting employees' mental health, with flexible working patterns providing the opportunity for employees to work more flexibly in ways that support their mental health. On the flip side, with more employees working remotely, it can be more difficult to spot mental health challenges and for managers to identify when support is needed.
It is important for employers to have support in place for employees such as a mental health charter; internal mental health champions and an external employee assistance service can also be helpful. Managers should be trained to be alert and sensitive to potential mental health and wellbeing issues and know what steps to take if they are concerned about a member of their team.
Mental health conditions may be a disability for the purposes of the Equality Act 2010 protection, meaning particular care will need to be taken when managing any workplace issues which may arise, such as poor performance, intermittent or long- term sickness absence.
Our Employment team works together with our specialist Health and Safety team on mental health issues in the workplace. We deliver training to HR and managers on managing both short-term and long-term health issues, as well as the legal and practical issues for addressing mental health and wellbeing issues in the workplace. If you would like to discuss how we can support you and your managers, please do contact us or partner Mary Lawrence in our Health and Safety team.