Employment and pensions
UK Employment Law Coffee Break | Spring budget 2023, new rates and limits this April, international trends and our immigration update
Published on 16th Mar 2023
Welcome to our latest Coffee Break in which we look at the latest legal and practical developments impacting employers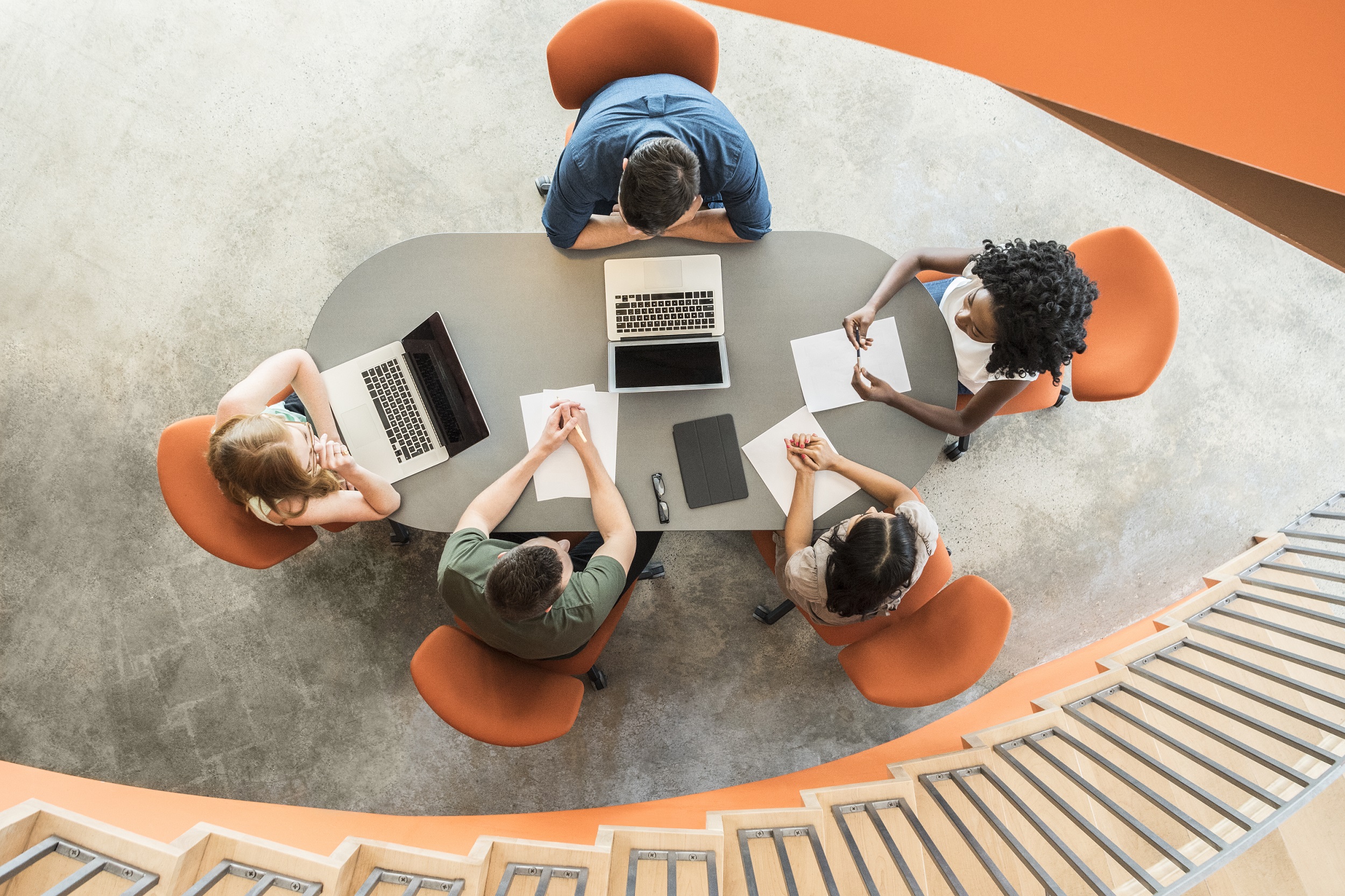 Spring Budget 2023: what was in it for employers?
As had been widely anticipated, the spring Budget 2023 set out the government's plans for "breaking down barriers that stop people working" following concerns laid out in the autumn statement over the rise in economically inactive individuals "seen particularly acutely within those aged over 50" following the Covid-19 pandemic.
The Budget sets out a comprehensive employment package focused on four groups: the long-term sick and disabled, welfare recipients and the unemployed, older workers and parents. The Office for Budget Responsibility expects this package to result in 110,000 more individuals in the labour market by the end of the forecast period.
Measures announced
Measures the government has announced include:
Introducing a "Universal Support" programme in England and Wales to match people with disabilities and long-term sickness with jobs and provide support and training to help them succeed. The government has published a white paper alongside the Budget which sets out its ambitions including separating benefit entitlement from an individual's ability to work.
A "suite of measures" to address the leading causes of ill health related inactivity, including tailored employment support in mental health and musculoskeletal health services and expanding access to digital resources and health checks.
Additional support to help Universal Credit claimants find employment or increase their hours.
Increasing tax relief on pensions to encourage older workers to extend their working lives. The Lifetime Allowance charge will be removed from April 2023 before the Allowance is abolished entirely from April 2024 and the Annual Allowance will be raised to £60,000
Providing 30 hours free childcare for eligible working parents of children aged nine months up to three years in England; eligibility will match the existing three to four year old 30 hours offer. This will close the gap between parental leave finishing and the current free childcare offer and will be introduced in stages from September 2024. Recognising the impact of school on the hours of working parents, the government will also introduce a national pathfinder scheme for wraparound childcare in England to stimulate supply in the wraparound market and support the ambition that all children should be able to access 8am to 6pm childcare provision in their local area. The government will also provide upfront support for childcare costs for those parents on universal credit moving into work or increasing their hours.   
Introducing "returnships" – these are termed as "a new offer promoting existing skills interventions to the over-50s, focusing on flexibility and previous experience to reduce training length". These will be supported by a £63.2m investment for an additional 8,000 skills bootcamps in 2024-25 in England and 40,000 new sector-based work academy programme placements across 2023-24 and 2024-25 in England and Scotland.
Investing an additional £3m over the next two years in the supported internships programme to pilot an expansion of it in England to young people entitled to special educational needs support who do not have an education, health and care plan.
The government also set out its support of a number of private members' bills, which we have commented on in previous Coffee Breaks, including a day one right to request flexible working and granting specific groups protections or leave entitlements, including enhanced redundancy protection for pregnancy, family leave, carer's leave and neonatal leave. The government is also supporting bills to ensure that all tips go to staff and provide workers with the right to request a contract with more predictable hours.  
The government has also recognised the ongoing support many employers are providing to Ukrainians who have arrived in the UK under the Ukraine Visa Schemes. The Budget confirms that the government will provide £11.5m to help boost their English language skills, enter employment and support their integration into society. Additional groups may also be eligible for this support and further information will be published in due course.
Flexibility considerations 
The Budget is recognised as encouraging the over 50s and women with young children back into the workplace and no doubt the measures suggested will to an extent meet this aim. However, for employers seeking to attract these demographics it will also be essential to give proper consideration to any specific flexible working arrangements that these individuals might be looking for. 
Flexibility remains one of the paramount drivers for individuals assessing job opportunities (over and above remuneration packages in some cases) and older workers may often have commitments to look after family members and therefore may be seeking more flexible working arrangements in the same way as younger workers with responsibility for childcare.  
As well as the reforms currently proceeding through parliament, the government has announced that it will bring forward a call for evidence on "informal flexible working" in summer 2023 which will look at informal and ad hoc flexible working to better understand informal agreements on flexible working between employees and employers.
Employers wanting to attract individuals into their workforce will need to show an open-minded approach to flexible working, benefit packages which attract older and younger workers will need to reflect different needs and recruitment processes should be accessible and attractive to all and be supportive of those requiring reasonable adjustments in the workplace to support any physical or mental health requirements. 
In supporting those with health conditions, the Budget recognises that "occupational health provided by employers has a key role to play" and it is therefore bringing forward two new consultations on how to improve its availability and double the funding for the small company subsidy pilot. 
View an update on the Budget from our tax team.
Annual tribunal limit increase
The new annual tribunal limits have been announced for dismissals taking effect from 6 April 2023 as follows:
A week's pay for the unfair dismissal basic award and statutory redundancy pay rises to £643 (from £571) and the unfair dismissal compensatory award rises to £105,707 (from £93,878), subject to the maximum cap of 52 weeks' pay.
The new statutory rates for family leave and national minimum wage rates have previously been announced – view them here.
International employment panel discussion  
Our half-day international employment event this year is being held on Tuesday 21 March 2023, both in person in our office in London and online. Our international Employment partners will consider the employment-related issues, opportunities and challenges facing businesses and organisations across a variety of sectors and jurisdictions now and in the coming 12 months. 
Topics and themes that we will cover include: 
the latest legal changes impacting international employers
international remote working 
the EU Whistleblower Directive
artificial intelligence in the workplace
ESG
workforce transformation
In each of the panel sessions, there will be a mix of Osborne Clarke speakers either present in person or joining remotely from each of our jurisdictions. If you are attending in person, there will also be an opportunity for you to network with your peers and discuss particular employment/immigration issues one-to-one with our legal experts, and obtain a brief personalised overview of relevant developments. Places for in-person attendance are limited and will be confirmed directly. We hope you can join us.  
You can register here.
Our latest immigration spotlight
As 2023 progresses, there are many new challenges for and changes to immigration policy, processes and regulation in the UK. In the latest newsletter from our immigration team we look at some of these recent developments, including the ending of Tech Nation and what this means for UK tech start-ups, issues affecting EU nationals, recent cost concessions, problems with UK Visas and Immigration's move towards digitisation, some welcome changes to policy for migrant workers and a look at what we expect the rest of the year will hold – including a proposed electronic travel authorisation scheme.