Employment and pensions
UK Employment Law Coffee Break: Blackouts, waiving future claims and our latest HR pensions spotlight
Published on 3rd Nov 2022
Welcome to our latest Coffee Break in which we look at the latest legal and practical developments impacting employers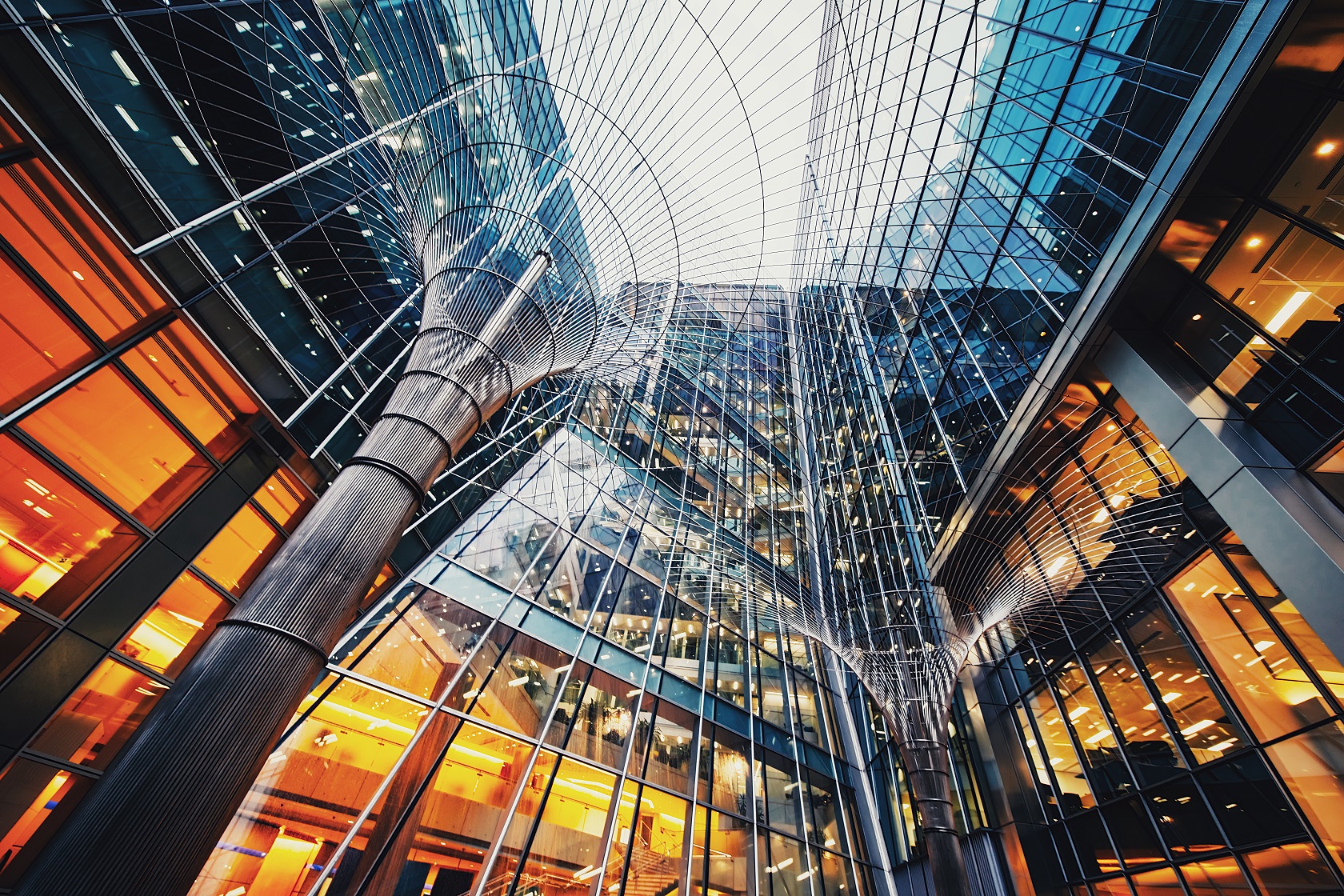 Blackouts this winter? What employers need to consider
With warnings from the National Grid of the potential for blackouts this winter, in our latest Coffee Break podcast, Danielle Kingdon, partner in our employment team, looks at the legal issues for employers should these arise and the practical steps to consider. This is an issue on which we expect to see further developments; if you would like to discuss the issues this may raise further, please do contact your usual Osborne Clarke contact, Danielle or Mary Lawrence, partner in our Health and Safety team. 
Waiving future statutory claims under a settlement agreement 
A recent Scottish Employment Appeal Tribunal (EAT) decision has cast doubt on the ability to validly waive future unknown statutory claims under a settlement agreement. Although the case was ultimately determined on a jurisdictional issue, employers should be aware of the continued uncertainty that exists in this respect. Where the circumstances are such that employers are particularly concerned about the risk of future claims, it may be appropriate to consider using other mechanisms within the agreement to mitigate against any such risks.
Here the claimant had entered into a settlement agreement on the termination of his employment for redundancy, the terms of which provided for him to potentially receive an "additional payment" pursuant to a collective agreement, but at the time he entered into the settlement agreement his entitlement to it was still uncertain. It was subsequently decided that the claimant was not entitled to the additional payment as he was 61 and it was determined that under the terms of the collective agreement only those under 61 were entitled to it. Consequently, the claimant subsequently claimed unlawful age discrimination.  
The EAT ultimately rejected the age discrimination claim on jurisdictional grounds. But its decision also looked at the employer's argument that the claimant was prevented from bringing any further claims against it under the terms of the settlement agreement which listed the claims that the agreement was in full and final settlement of, including "direct or indirect discrimination… related to age" and a general waiver of "all claims.. of whatever nature (whether past, present or future… ) which the employee has or may have… arising out of, or in any way connected with, the Employee's employment with the Company.. and/or the termination thereof". The question was whether these waivers met the statutory requirement for a settlement agreement to relate to a "particular complaint".
Can a future claim be a 'particular complaint'? 
The Court of Appeal has previously held in Hinton v University of East London (2005) that in order to comply with this statutory requirement "the particular claims or potential claims to be covered by the agreement must be identified… either by a generic description such as 'unfair dismissal' or by reference to the section of the statute giving rise to the claim".
This has led to the common practice of employers setting out a long list of claims in the settlement agreement in order to enable arguments to be made that any future claims raised in these respects are validly covered; in addition to specifying identifying particular complaints relevant to the circumstances in hand. However, the EAT here rejected this as a means of validly settling claims which have not already arisen at the date the settlement agreement is entered into. 
The EAT noted the statement of Parliamentary intention expressed when the statutory rules on settlement agreements were introduced that the agreement must be one "… which settles a particular complaint that has already arisen between the parties to that complaint" and that a construction that possible future causes of action were in view would be contrary to the broad purposes of the statutory conditions on settlement agreements which are imposed "to protect employees when agreeing to relinquish the right to bring proceedings..". The EAT distinguished Hinton from the current claim before it on the basis that in that case the employee had in fact intimated his belief that he had a particular statutory right of action prior to settlement being agreed; the settlement agreement had however failed to expressly reference that claim.   
The EAT also went further, noting that "the words 'the particular complaint' suggest that Parliament anticipated the existence of an actual complaint or circumstances where the grounds for a complaint existed… this does not permit clauses that limit a series of types of complaints by reference to their nature or section number. It does not seem to me that there is any difference in principle between a 'rolled up' waiver and a waiver which lists a variety of possible claims by reference to their nature of section number. Both are general waivers. All that distinguishes them is the particularity with which they have been drafted. I do not consider that one provides any more protection than the other" and that "both approaches fall foul of the guidance… in Hinton".
Do settlement agreements now need to be amended?
This EAT decision is obviously unhelpful for employers casting doubt on the scope of future statutory claims which may validly be waived under a settlement agreement and employers may now see further push-back from claimant's advisers on what claims can validly be covered. The EAT itself appreciated this, noting that its "conclusion may be inconvenient where there is a mutual desire to avoid future claims and a wish to end the employment relationship permanently. Nevertheless it seems to me that Parliament did not consider that a settlement of the sort seen in this case was desirable and legislated to prevent them".
Given the Court of Appeal decision in Hinton and the fact that this EAT case was ultimately determined on other grounds, it would be prudent for employers to seek to continue to build appropriate protection into a settlement agreement from their perspective. Indeed, while in Hinton the future claim which was the subject of the judgment had arisen at the time of the settlement agreement and was known to the parties, the EAT did not comment on the position of such future claims which have in fact arisen, but are unknown.  
The decision is, however, a welcome reminder that employers should continue to ensure that any particular complaints and claims which have arisen and are known to the parties relating to the claimant's employment and/or its termination are expressly identified in the settlement agreement as appropriate. Where there are real concerns that the terms of settlement are such that the door is closed so far as possible on future claims, other mechanisms should also be explored to minimise any risks. 
This decision does not impact the scope of any waiver of contractual claims, although it is important to ensure that any language is clear and unambiguous and to remember that special rules apply to personal injury claims. From a general perspective, the decision is also a welcome reminder of the care needed to avoid situations of discrimination and victimisation following termination.    
HR Pensions Spotlight: Can our employees afford to retire?
UK pensions are subject to constant change as legislators seek to influence behaviours and control costs. With the state pension one of the lowest in Europe, and the state pension age rising (from 66 to 67 on 6 April 2028), there is strong reliance on private or workplace pensions. 
Those with defined benefit pensions (who tend to be closer to retirement age) may still benefit from a traditional retirement from state pension age (or sooner). Defined benefit pensions promise a particular income in retirement. For younger generations, typically reliant on defined contribution pensions, adequacy of retirement income remains a huge concern. Defined contribution pensions are savings plans, dependant on what is paid in, what charges apply and how investments perform.
Over the last 10 years, the focus has been on automatically enrolling workers into contributory pension schemes (typically defined contribution) to get them saving for retirement. Workers can opt out but the vast majority have stayed saving. Although there are minimum contribution levels (including employer contributions), they are too low to generate a comfortable retirement income and there is no sign that these will rise soon. Recent rises in annuity rates have helped some defined contribution savers achieve higher retirement incomes, but many prefer to opt for more flexible options by taking cash lump sums or income and risk running out of savings during retirement.
During the next 10-15 years, the first generation of workers without a proportion of defined benefit pension will seek to retire. We predict that many will not be able to afford to, placing employers under pressure to manage an ageing workforce. Few workplaces are able to justify a compulsory retirement age which, without objective justification, would be age discrimination. Ageing employees are likely to seek greater flexibility at work. Succession planning may become more challenging. Employers may face tricky ill-health or performance management issues. Not every ageing worker will be happy at the prospect of needing to remain in work. Some may need to be managed out, leading to possible legal claims and cost.
Employers have the opportunity to mitigate these risks, by reviewing contribution rates and paying more than the minimum and by encouraging the workforce to engage with their pension savings. Pension providers and government and industry bodies offer a wealth of online tools, seminars and workshops which can help with retirement planning. Higher engagement should also mean that employees will value employer pension contribution rates more highly and that employers with better than average pension terms will attract staff more easily.
A comfortable retirement in the UK is now very much a joint effort between the individual, their employer and the state. Employees need to understand the importance of their role. It is in employers' interests to help them to do this, especially at a time when rising living costs are putting incomes under pressure and employees might look at reducing their pension contributions in order to free up income.
In the next few HR Pensions Spotlights, we will take a look at some of the options employers are exploring to improve retirement outcomes for employees. Please do contact your usual Osborne Clarke contact or Claire Rankin for further advice on these issues.
Forthcoming events
We have two events coming up: our GDPR for HR team will be looking back and looking ahead at recent data protection developments at our London office on 16 November with an opportunity for networking afterwards (please register here); and our Belgium team are hosting a webinar on the 10th November looking at major changes in Belgian labour law (please register here).