Employment and pensions
UK Employment Law Coffee Break: Anxiety and disability, anti-competitive agreements, and our in-house lawyer week
Published on 16th Nov 2023
Welcome to our latest Coffee Break in which we look at the latest legal and practical developments impacting UK employers.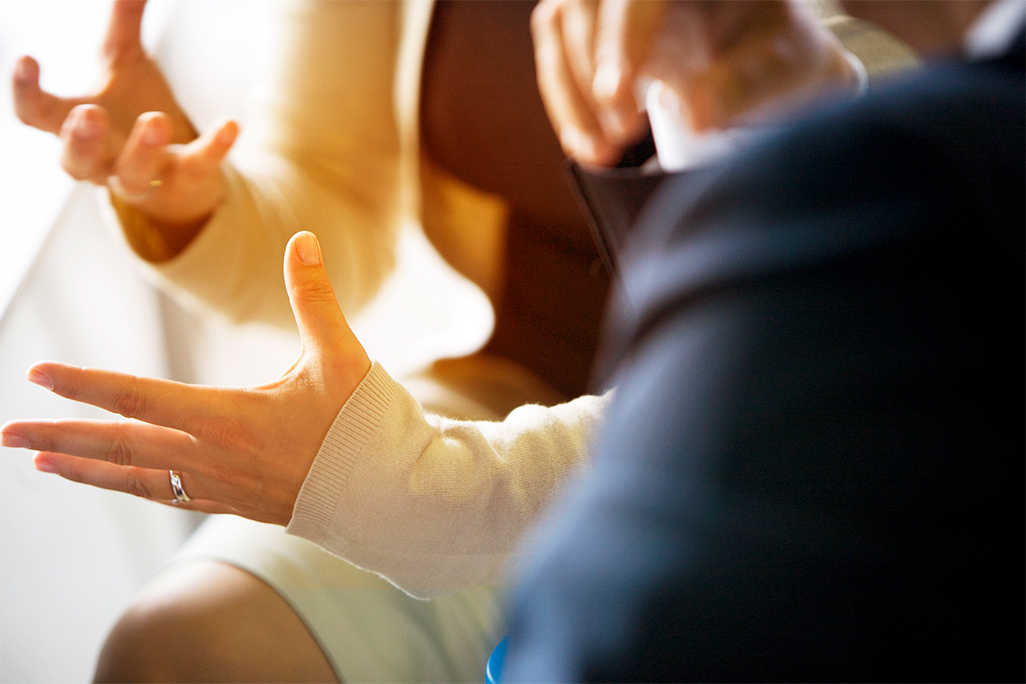 Anxiety related to part of a job amounted to a disability
The Employment Appeal Tribunal (EAT) has recently considered what amounts to day-to-day activities for the purposes of a disability under the Equality Act (EA).
The employee's sickness absence for anxiety had been triggered by the employer requiring her, as part of her duties, as and when necessary, to attend court. She had previously been traumatised by her experience during a court appearance in the course of her work, and being told of this requirement caused a severe anxiety reaction.
During the course of the succeeding period of absence, the employer did not remove the requirement to attend court, and an internal grievance by the claimant, and appeal, against the decision were unsuccessful. The employer maintained that this was an essential element of the employee's duties and she was ultimately dismissed under the managing attendance procedure.
The employment tribunal dismissed her disability discrimination claim relating to her treatment during employment and in relation to the dismissal, because it found that she was not at the material times a disabled person for the purposes of the EA.
While it found that she did have a mental impairment at all relevant times (from when her absence began, until her dismissal), her mental health had improved to the point where she would have been able to carry out all of her duties apart from attending at court. It found that attending at court was not, itself, a normal day-to-day activity and, on that basis, she was not a disabled person.
The EAT held that the tribunal had failed to take into account its own findings that the claimant's anxiety at the prospect of being required to attend at court, if or when she returned to work, meant that she was not fit to return to her job at all unless the employer removed that requirement. This was supported by medical advice and evidence. In light of these facts, the tribunal could only properly have concluded that this had a substantial adverse and long-term effect on her ability to carry out normal day-to-day activities and therefore she was a disabled person under the EA.
Day-to-day activities for disability discrimination purposes
The EA provides that a person has a disability if they have a physical or mental impairment, which has a substantial and long-term adverse effect on their ability to carry out normal day-to-day activities.
The EU Equal Treatment Framework Directive prohibits disability discrimination in employment but does not define "disability" itself. However, the Court of Justice of the European Union has ruled that for the purposes of the framework directive, the concept of disability must include people suffering from a limitation which results, in particular, in physical, mental or psychological impairments which may hinder full and effective participation in professional life on an equal basis with other workers.
This is a potentially broader definition than that set out in the EA, and the EAT has reflected this definition in previous decisions finding that work-related activities, even if infrequent, constitute day-to-day activities for the purposes of disability discrimination.
Last week, we reported on new draft regulations which the government is seeking to introduce from 1 January 2024 in light of certain aspects of EU law being removed for domestic purposes. The new draft regulations explicitly provide that the current definition of disability in the EA includes a person's ability to participate fully and effectively in working life on an equal basis with other workers and this is relevant when looking at "day-to-day activities".
In practice, employers need to carefully consider any circumstances where an employee has developed a particular anxiety related to part of their role. This could be dealing with difficult clients/customers or members of the public, giving presentations, or working with a particular manager. Neurodivergent employees may have specific anxieties related to a particular aspect of a role and which should be accommodated in reasonable adjustments being made.
Where an employer is able to reasonably make a change for any employee experiencing a specific anxiety relating to part of their role, but gives no consideration to this, or dismisses an employee's concerns, this could give rise to a successful discrimination claim or constructive dismissal.
Appropriate support, preventative measures and channels of communication should be put in place when an employer is aware of particular pressure points or of circumstances where employees may be placed in particularly stressful situations or at greater risk of bullying or harassment.
---
Competition and Markets Authority: Anti-competitive agreements in the employment sector
On 2 November, the Law Society and the Competition and Markets Authority (CMA) held a webinar highlighting the CMA's increasing focus on anti-competitive agreements in the employment sector.
The CMA highlighted that it is paying particular attention to non-compete clauses, no poaching agreements and restrictive covenants in employment contracts; taking the view that these can have anti-competitive effects and these effects can have a detrimental impact on individuals/households in a cost of living crisis. There has been growing concern about the use of non-compete clauses and restrictive covenants in employment contracts which it is seeking to address.
The CMA is also concerned about the potential for agreements between employers to result in information-sharing between competitors. It has caveated these concerns with the need to balance them with increasing demands for pay transparency and the requirements of other employment legislation. This approach is reflected in a number of other jurisdictions, notably the EU and US.
Additionally, the CMA is currently conducting investigations into a number of undertakings involved in the production, creation and/or broadcasting of television content. It is conducting two separate investigations: one into sport content in the UK and another into all other television content in the UK. Both investigations focus on the purchase of services from freelance providers, and the employment of staff who support the production, creation and/or broadcasting of television content in the UK.
Breaches of competition law can result in substantial fines and director disqualification, making it critically important to review employment contracts and discussions/arrangements with competitors for competition law compliance.
If you would like to discuss the above further, please contact your usual Osborne Clarke contact or one of our partners in our competition team: Simon Neill, Marc Shrimpling or Katherine Kirrage. Our competition team will be happy to provide training on the competition aspects of employment agreements.
---
Our annual In-House Lawyer week
We will be hosting our annual in-house lawyer week between 27 November and 1 December where specialist lawyers across Osborne Clarke will be providing legal and practical updates on key developments and challenges for in-house lawyers. Our employment team will be leading a session on 30 November at 2pm focusing on age-related issues in the workplace and positive action initiatives; HR data issues for employers; and an update on the progress of employment laws in the pipeline and what we anticipate is to come. Please register here if you would like to attend.
Information on other sessions during the week can be found here and which cover a range of topics including corporate internal investigations, the Economic Crime and Corporate Transparency Act 2023 and generative AI – harnessing its power and managing the risks.