Employment and pensions
UK Employment Law Coffee Break: Retained EU law and employment legislation, harassment and immigration update
Published on 9th Nov 2023
Welcome to our latest Coffee Break in which we look at the latest legal and practical issues for UK employers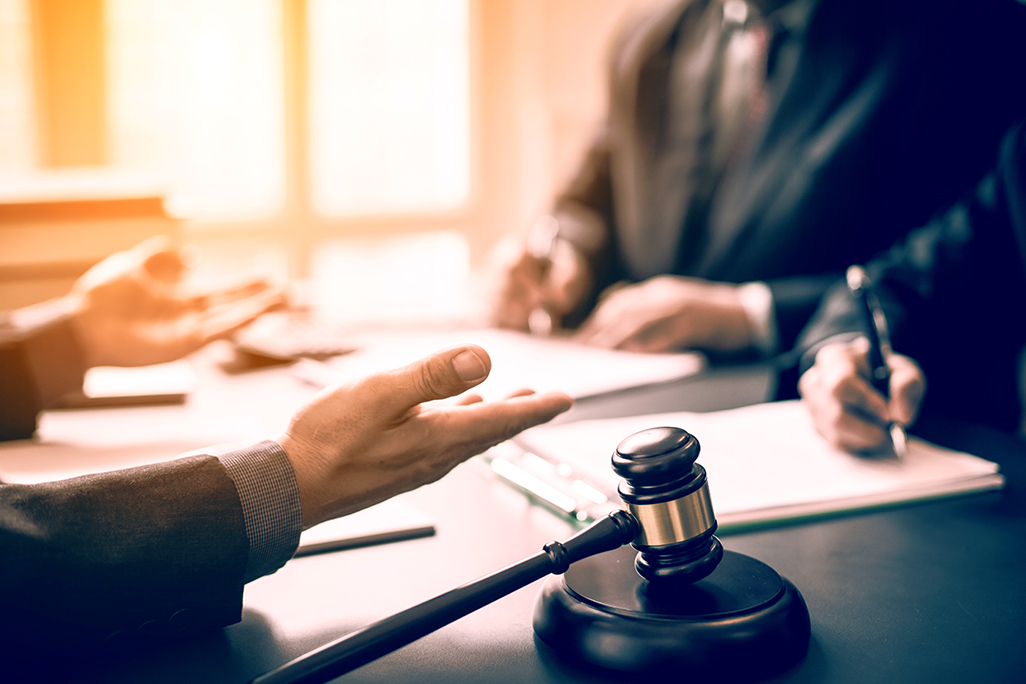 Government publishes statutory instruments to simplify and protect employment rights from 1 January 2024
The government has this week (9 November) published its response to its recent consultation looking at retained EU employment law reforms, which focused on proposals to "simplify" certain aspects of the Working Time Regulations 1998 (WTR) and the Transfer of Undertakings (Protection of Employment) Regulations 2006 (TUPE); together with its separate consultation on holiday entitlement for irregular and part-year workers following the Supreme Court's decision in Harpur v Brazel.
It has also published two draft statutory instruments. the first effects the changes resulting from the above consultations, while the second restates equality rights which are currently recognised as part of the existing obligation on courts and tribunals to interpret our laws in line with EU law.
WTR and TUPE
The response to the consultations confirms the following legislative changes:
Record-keeping. Employers will only need to keep adequate records to demonstrate compliance with the WTR.
Annual leave entitlement. The government will not introduce a single annual leave entitlement but instead "two distinct pots" and "two existing rates of holiday pay" will be retained; workers will continue to receive four weeks holiday at their normal rate of pay and 1.6 weeks at their basic rate of pay. The meaning of "normal remuneration" will be defined in legislation (see below).
Irregular and part-year workers (including some agency workers). An accrual method will be introduced in legislation to calculate entitlement at 12.07% of hours worked in a pay period in the first year of employment and beyond. The government will also introduce rolled-up holiday pay for these workers.
TUPE consultation. Legislation will allow small businesses (with fewer than 50 employees) who undertake a transfer of any size and businesses of any size who undertake a transfer of fewer than 10 employees, to consult their employees directly where there are no existing employee representatives in place. Where employee representatives are in place, an employer would still be required to consult with them.
These changes are reflected in the draft Employment Rights (Amendment, Revocation and Transitional Provision) Regulations 2023 (Employment Rights Regulations) statutory instrument laid before Parliament this week.
The Employment Rights Regulations also set out legislative reforms to "mitigate risks that the removal of interpretative effects on employment law could lead to a reduction in workers' rights". From 1 January 2024, certain interpretative effects of retained EU law (under the European Union (Withdrawal) Act 2018) will cease to apply under the Retained EU Law (Revocation and Reform) Act 2023 (REUL). The REUL provides the power for the government to reproduce, to any extent, the effect that anything which was retained EU law would have had, but for the sunsetting of interpretative effects. Please see our earlier Insight here which looks at the impact of the REUL on our domestic laws.
As such, the Employment Rights Regulations also provide that the following types of payments are to be included when determining the amount of a week's pay for WTR purposes: payments, including commission payments, which are intrinsically linked to the performance of tasks that a worker is obliged to carry out under their contract; payments for professional or personal status relating to length of service, seniority or professional qualifications; and other payments, such as overtime payments, which have been regularly paid to a worker in the 52 weeks preceding the calculation date.
The Employment Rights Regulations also restate retained EU case law permitting elements of carry-over of statutory annual leave where a worker has been unable to take it due to being on maternity or family-related leave or sick leave and where an employer has failed to inform a worker of their right to paid annual leave or has failed to enable them to take it.
The Employment Rights Regulations are due to take effect on 1 January 2024 with provisions relating to irregular and part-year workers stated to apply to leave years beginning on or after 1 April 2024.
Employers should note that the government has not ruled out "more fundamental reforms" to the rate of holiday pay in the future.
---
Restatement of equality laws
The draft Equality Act 2010 (Amendment) Regulations 2023 (Equality Regulations) have also been laid before Parliament this week and set out legislative reforms to ensure that "key rights and principles in equality law are safeguarded and enshrined in domestic legislation" from 1 January 2024.
The principles reproduced by the Equality Regulations which will apply from 1 January 2024 are:
That special treatment can be afforded to women in connection with pregnancy, childbirth or maternity.
That less favourable treatment on grounds of breastfeeding constitutes direct discrimination on grounds of sex, and that this applies in the workplace as in other settings covered by the 2010 Act.
That women are protected from unfavourable treatment after they return from maternity leave where that treatment is in connection with the pregnancy or a pregnancy-related illness occurring before their return.
That women are protected against pregnancy and maternity discrimination in the workplace where they have an entitlement to maternity leave which is equivalent to compulsory, ordinary or additional maternity leave under the Maternity and Parental Leave etc. Regulations 1999.
That a claimant without a relevant protected characteristic, who suffers a disadvantage arising from a discriminatory provision, criterion or practice together with persons with the protected characteristic may bring a claim of indirect discrimination.
That employers and equivalent for other work categories may be liable for conduct equivalent to direct discrimination if a discriminatory statement is made regarding recruitment, even when there is not an active recruitment process underway.
That an employee is able to draw a comparison for the purposes of equal-pay claims with another employee where their terms are attributable to a single body responsible for setting or continuing the pay inequality and which can restore equal treatment, or where their terms are governed by the same collective agreement.
That the definition of disability must be understood as specifically covering a person's ability to participate in working life on an equal basis with other workers.
The explanatory notes to the Equality Regulations state that there is "no change to the overall effect of the law as a consequence of these regulations"; as such, no new guidance is currently planned but current guidance will be kept under review.
Next steps
In its consultation response the government has stated that its reforms to the WTR and TUPE will "remove unnecessary and outdated bureaucracy" following the exit from the EU, tailoring these laws "to the needs of businesses, freeing up firms to refocus their time and money elsewhere to help create jobs". It has not ruled out further reforms and we now wait for further legislative proposals around the rate of "normal remuneration" for holiday pay purposes.
The government has also stated that the purpose of the Equality Regulations is "to ensure that employment law offers the same protection after the end of 2023 In relation to pregnancy, maternity and breastfeeding, indirect discrimination, access to employment and occupation, equal pay and the definition of disability". Restating these principles in our legislation provides welcome certainty for employers with the sunsetting of directly effective rights, the principle of supremacy of EU law and general principles of EU law from 1 January 2024.  
It is clear that encouraging diversity and inclusion remains a key focus for the government and the benefits of a diverse workforce for productivity and innovation are well versed. The challenge now is for employers to harness a diverse pool of talent through offering inclusive and flexible working terms whilst retaining company culture and meeting business demands.
---
Harassment and social events: Considerations for employers
Last week we looked at the new positive duty in the Worker Protection (Amendment of the Equality Act 2010) Act on employers to take "reasonable steps" to prevent sexual harassment in the workplace. This new duty is due to take effect from October 2024 and the Equality and Human Rights Commission (EHRC) may investigate alleged breaches of the duty and, where an employee brings a successful harassment claim, an Employment Tribunal is entitled to apply an uplift of 25% to an employee's compensation, where this new duty has not been complied with. 
Despite the prominence of campaigns such as #metoo, the government has stated "that workplace sexual harassment remains widespread, often goes unreported, and is inadequately addressed by employers" and it is seeking to address this through introducing the new statutory duty.
Employers should not wait for this new duty to take effect. As well as the employee relations and reputational risks that any form of harassment can give rise to, under existing legislation an employer may be held vicariously liable for the acts of its employees unless it can show that "all reasonable steps" were taken to prevent that harassment.
At this time of year with the seasonal increase in social gatherings, many employers are now considering what steps to take and communications to issue to reduce the likelihood of any harassment, including sexual harassment, taking place and the associated employee relations and legal issues which may arise at what may be considered to be workplace events.
In the 'course of employment'
As a first step, employers should keep an open mind as to what will be considered by an Employment Tribunal to be an event which is in the course of employment. While some may be obvious – such as a team social gathering, work conference or client and customer event – ultimately, it will be a question of fact for the Employment Tribunal looking at all the relevant factors, such as the nature of the event, timing, attendees.
Therefore, events which an employer might not even be aware of, such as a birthday gathering, a leaving party for a colleague or an "after" party after a work social, could potentially be deemed to be within the "course of employment". This was the case where alleged sexual harassment by an employee at a pub immediately after work and at a leaving party was considered to be within the course of employment and for which the employer was vicariously liable.   
Third-party harassment
Employers should also be aware of the potential for third-party harassment. There is currently no express provisions in the Equality Act 2010 protecting an employee from third-party harassment in the course of their employment; proposals to introduce specific provisions via the new Act were dropped.
However, employers should still take reasonable steps to ensure that employees working with third parties are protected from harassment; social gatherings with clients and customers where the environment is more informal, increase the likelihood of lines being crossed. As well as the reputational and employee relations consequences, an employer could find itself subject to a legal claim; for example, constructive dismissal where the employee alleges that their employer's failure to protect them amounts to a breach of contract. There is also potential liability for negligence where the employee suffers mental and/or physical injury because of harassment by a third party that the employer could reasonably have foreseen and prevented or reduced.
Next steps
Given that the new statutory duty to take reasonable steps to prevent sexual harassment will not be in force until October 2024 and we are also awaiting a Code of Practice and guidance from the EHRC to support this new right, it may be tempting to add measures to deal with potential harassment and alleged sexual harassment to the new year "to do" list. However, workplace harassment remains a live issue and one that employers should be proactively dealing with now.
While most employees are aware of physical acts of sexual harassment are misconduct, it is much more easy for humour to stray on the wrong side of what is acceptable and comments made without ill will can unfortunately lead to liability for both the individual and their employer.
It is also important to remember that while the focus may predominantly fall on alleged sexual harassment (particularly given that the new positive duty to take reasonable steps to prevent harassment is limited in this respect), under the Equality Act 2010, protection from harassment also extends to unwanted conduct on the grounds of age, disability, gender reassignment, race, religion or belief and sexual orientation.      
With increasing in-person functions, some employers are introducing specific policies providing clear written guidelines on required standards of behaviour when engaging with colleagues and third parties, such as clients and customers, at social events. These should not only remind employees of the equality and dignity at work policies but set out clearly how any alleged incidents or concerns can be raised by an employee and the specific support available to a victim of unwanted conduct.
It is helpful to highlight examples of behaviour that is considered inappropriate and unacceptable and the disciplinary consequences for breach, including the potential for summary dismissal where an offence constitutes gross misconduct. Employees should be reassured that any issue raised regarding the conduct of a third party, be it a client, customer or another individual at the event the employee is attending, will be taken seriously and investigated so far as possible; and support should be provided to the employee. Employers entering into commercial arrangements with third parties should consider obligations around expected conduct and the potential repercussions where there is a breach.   
Employers should consider one-off reminders for specific events – reminding employees of the standards of behaviour expected and clear points of contact where they find themselves in a situation they are not comfortable with (it is common practice for some managers attending the event to take on a supervisory role). It is also helpful for colleagues to be reminded that they should look out for each other at events where they see boundaries being crossed.
A one-off communication for a specific event can also be a useful place to remind employees of the importance of protecting confidential information and the increased risk of employees discussing matters beyond those they should be sharing it with, whether it be confidential internal matters or sensitive client information. There is also increased risk of employees being less aware of who is around them in public places and a reminder to not bring confidential information to social events is sensible. Staff should also be reminded of the employer's social media policy and restrictions on sharing images and other media of colleagues and clients and customers at events without appropriate authorisations.  
Other practical considerations include limiting alcohol available, ensuring that alcohol-free options are provided and ensuring that appropriate support is provided to assist employees in getting home safely after the event.
---
Immigration spotlight 
There are major developments and changes underway in the world of UK immigration as the last months of 2023 approach. In the latest edition of their newsletter, our immigration team looked at the significant issues employers are now facing following the recent increase in fees and, while the implemented increases are not huge, the forthcoming changes will bring a dramatic increase to the cost of hiring overseas talents. Since publishing our newsletter, the government has announced that the increase to the health surcharge will come into force from 16 January 2024.
The Migration Advisory Committee has recently published its review of the shortage occupation list. Normally, this would not be anything too dramatic but the scathing attack on the government's immigration policy, as well as its recommendations for the future, make this a noteworthy event – and something all sponsors of overseas workers should be looking at when planning for the future.
Our immigration team also look at the impact of artificial intelligence in the immigration world, and highlight what businesses need to be aware of in our round-up of policy and legislation developments. Especially relevant to many will be the recently announced updates to the EU Settlement Scheme and its beneficiaries. 
Please do reach out to your usual Osborne Clarke contact if you would like to discuss any of the issues raised or our Head of Immigration, Gavin Jones.