Urban Mobility
Transparency and compliance pave way for mobility as a service
Published on 11th May 2022
The integrated model for urban transport raises legal and regulatory questions around privacy, competition, contracts, policy and more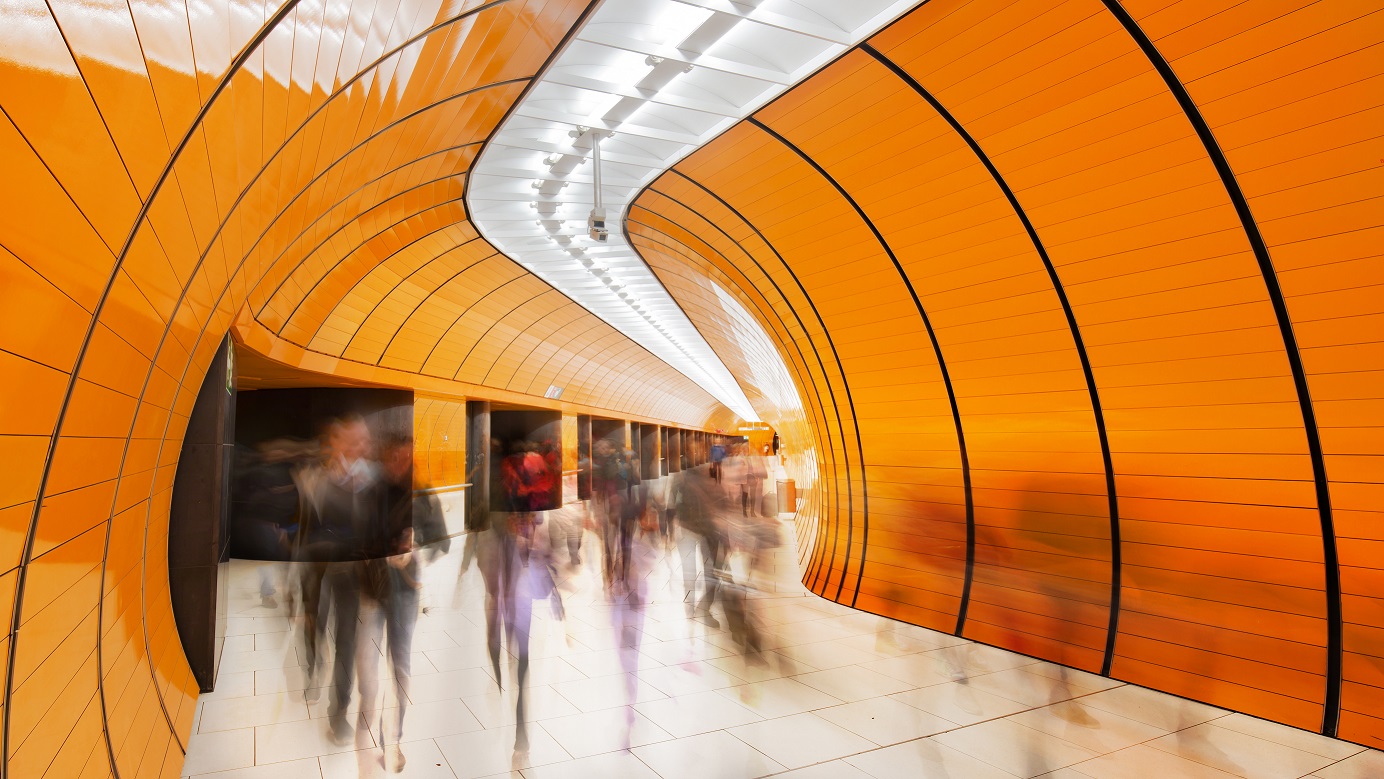 What is MaaS and what are the legal implications? Listen to the episode below and subscribe for more.
Mobility as a service (MaaS) may mean different things to different people but it is based essentially upon the provision of a tailored, simplified and convenient multimodal travel solution from a mobile app with a single payment. A user can buy one ticket that will allow them to travel from A to B via multiple transport modes, selecting transport modes that they consider are most suitable to them and their lifestyle. It's not only seamless and convenient, it also can be personalised.
The take up of MaaS has been gaining momentum and there are a broad range of stakeholders in this arena from authorities looking to do transport better to software developers, payment services, providers, transport information specialists and the transit companies providing the actual journey services. Unsurprisingly, this ecosystem involves a multiplicity of legal issues. 
'My Corridor' project
Osborne Clarke has recently completed a three-and-a-half year MaaS research project for the EU Commission called "My Corridor", which explored technical, commercial and legal challenges and opportunities in cross-border MaaS provision through the creation of an app that has been tested pilot sites across Europe. As legal advisors and a partner to the My Corridor project, Osborne Clarke worked with 16 partners from across the UK and the EU – including Dutch navigation technology developer Tom Tom, Austrian mobility tech developer Swarco and research specialists at the Newcastle University in the UK – and advised My Corridor consortium on legal and commercial issues relevant to MaaS.
One of the main areas of focus of the My Corridor project was quality data, which is integral to a successful MaaS ecosystem. Gaining user and stakeholder trust is intrinsically linked to obtaining access to data – whether personal or non-personal data. This is particularly the case since a large amount of this data will be personal even when it's not necessarily obvious. A major focus of the project was on to ensure personal data protection compliance and gain user trust from the start.
Data and user trust
From the start of any MaaS project, privacy needs to be incorporated by design into the platform. Transparency and compliance with applicable laws and guidance and importantly with personal data protection laws can create opportunities for a MaaS ecosystem. The demonstration of strong compliance can build and gain user trust for a MaaS ecosystem which will enable it to grow as a platform, increase users and allow it to offer an optimised, accurate, tailored, valuable and competitive solution. 
However, data is just one of a set of considerations that are relevant to MaaS. Another area is payments regulation. Payment service providers play an important role in any MaaS platform, but this brings a series of legal considerations and challenges. Firstly, there needs to be a consideration of what payment services activities are going to be carried out within a MaaS platform. Once that is worked out, lawyers need to ask how are these activities regulated – and whether the proposed payment activities are compliant with payments law and regulation. For example, are the activities within a MaaS platform within the scope of a payment provider's licensed capabilities?
There are also operational and commercial considerations. Do any constraints present legal limits or barriers or even opportunities?
Interested in hearing more about MaaS? 
Register to receive our latest updates about the various legal issues, challenges and opportunities in MaaS. Register here >
Consumer and competition law
The consumer law that applies to MaaS is broad and covers both general consumer law requirements as well as, predictably, the full range of transport-based regulations. Ensuring compliance in this area is about generating trust for the passengers who are going to use the MaaS platform. 
There are a range of questions that need to be considered. Is the platform fair and transparent in a way that complies with consumer law? Is it clear how the passenger can address something that has gone wrong, such as a cancelled leg of a journey or a missed connection? Does the platform bring terms and conditions to the passenger's attention ahead of their booking the journey or making a payment? However, these questions have to be resolved collaboratively between all of the stakeholders: they can't just be dealt with at the at the level of the platform provider.
Competition law is also an important framework for MaaS. It could be a concern to organisations that already hold significant market power in the mobility sector and are, therefore, subject to heightened obligations under competition law. But competition law can also help to grow the deployment of MaaS by preventing those market leaders from restricting access to new entrants.
Osborne Clarke comment
With numerous stakeholders involved in a mass ecosystem, there can be a complex network of contracts to consider and negotiate – and this can be time consuming. Contractual liability and MaaS is an area that is worthy of further research and, possibly, EU-level legislative intervention to ensure that liability can be apportioned fairly and appropriately within MaaS. This is particularly the case when dealing with a MaaS platform or stakeholder that already enjoys significant market power.
Alongside these legal and contractual developments, regulation will continue to be a dominant area of focus – and this will be as much a question of government policy as involve legal issues. One of the main questions for the MaaS ecosystem is what national and EU-level interventions are necessary to enable the industry and its technology to flourish? There are already examples of interventions from regulators, including open access to data and interoperability standards, and the activity is set to grow as MaaS is established as a transport solution internationally.

This is the first in a series of articles that is drawn from Osborne Clarke's recent set of podcasts looking at the legal and wider issues surrounding the development of MaaS. The next article will look in more depth at consumer law and Maas.
Interested in hearing more about MaaS?
Interested in hearing more about MaaS?
As the urban dynamic shifts, we are seeing an increase in MaaS providers entering the new mobility market. Register to receive our latest updates about the various legal issues, challenges and opportunities in MaaS.
Expand