Urban Mobility
India's cities make the passage to MaaS transit
Published on 31st Aug 2022
Mobility is a big part of India's transport conversation as innovation and investment get the world's largest democracy moving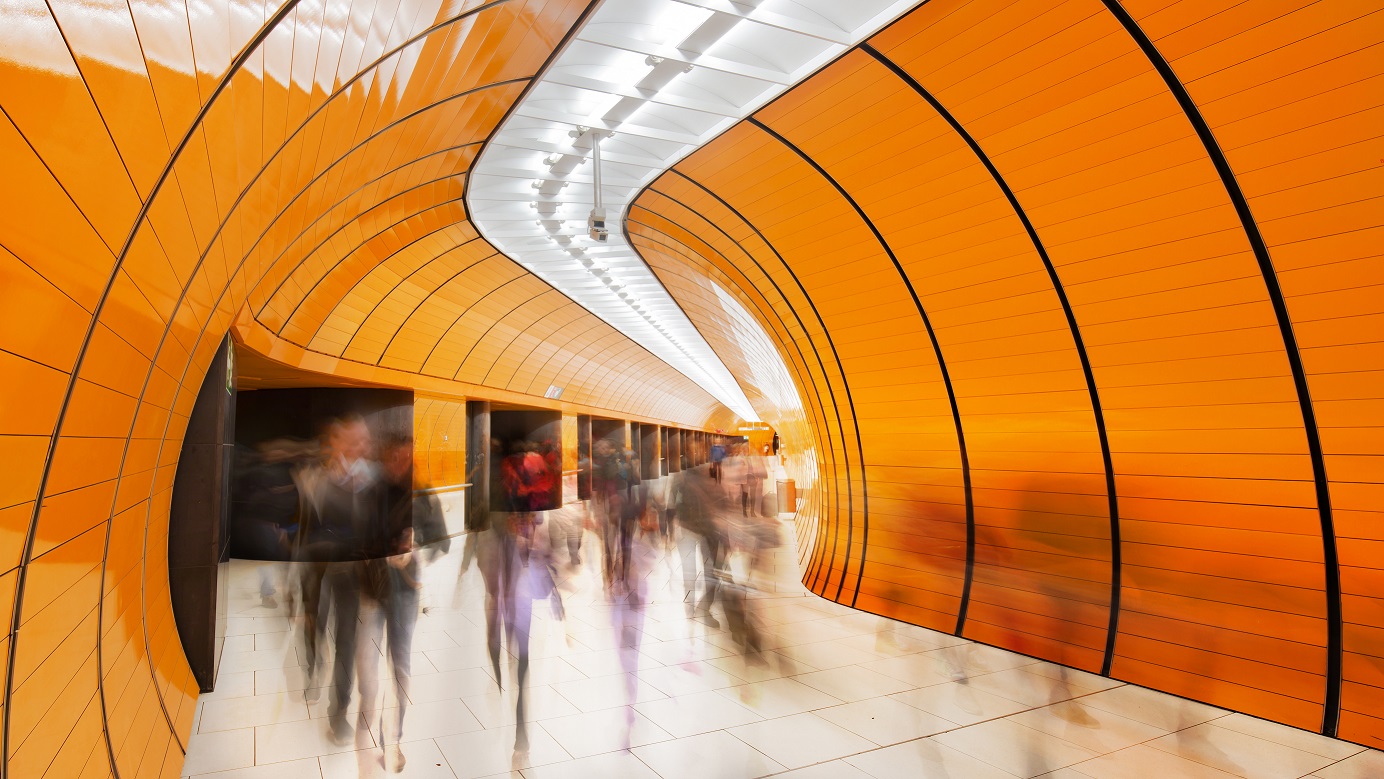 Mobility as a Service podcast | A spotlight on India Listen to the episode below and subscribe for more.
India is well ahead on its journey to develop "mobility as a service" (MaaS) solutions across its urban centres, along with the regulatory and legal framework this will require. It's a big challenge: the World Bank estimates that India's urban population was approaching half a billion in 2020 with urbanisation expected to continue rapidly over the next two decades.
That requires radical transport solutions. MaaS is relatively new in India, but federal government, state and city discussion and policy initiatives recognise its huge potential. MaaS offers integrated transport in a single service and enable users to plan journeys seamlessly and in a flexible and personalised way. India is seizing the opportunity to harness its technological acumen and the solutions that integrated mobility services offer – and it is already becoming a sizeable industry.
Rapid urbanisation
India's rapid urbanisation has required effective means of mobility and transportation management to prevent congestion, pollution and traffic-related urban problems. But hand-in-hand with the growth of its cities, another deeply transformative trend in India has been smartphone penetration. This uptake has allowed for the growth of mobile applications in India that provide mobility services to individuals once restricted to traditional options.
People do have access to different modes of transport, but some concepts – such as shared services – have transformed the way people in cities move around. The growth of traditional forms of public transport, such as buses and rail, and other additional services, such as shared mobility options, means there is a growing knowledge of electrified transport mobility options which has made MaaS a conversation in India whose time certainly seems to have come, for now.
But the size of its population means the scale of the challenge of the growth of MaaS in India is also significant. Certainly the problems and the challenges that are faced are much broader potentially than in the UK. What are the challenges for the growth of MaaS and wider mobility trends in India?
Sub-continental scale
India's different cultures, geographies and literacy levels means it is not impossible but is difficult to bring all services under "one roof". There are many popular modes of transport to use for last-mile connectivity, but with the improvement in regulation and increased commercialisation pooling mobility services in this way has to be a long term objective.
The government is developing clear policies and provisions for MaaS and, once services are integrated, passengers will start to reap this additional value. Integration of services is recognised as vital in the conversation about the shape of transport in India.
With its rapid growth in population and income levels, India wants more and more integrated services rather than standalone transport modes. The heavy increase in the vehicle traffic on limited road capacity is also putting pressure on the environment and infrastructure. But pollution in cities is driving interest in the integration of services and policies to address these concerns.
Metro cities
Metrorail projects have undergone major progress over the last decade. There will be at least 1,700 km of rail network by 2025 across 25 or so Indian cities. For India's "tier two" cities, metrorail is now an established mode of transport.
With the introduction of unified metropolitan transport authorities (UMTAs) in various cities in India will help to link metrorail with last mile connectivity. UMTAs – like equivalents in Singapore, Paris and Vancouver – can streamline, coordinate and plan urban transport projects and integrate management across transport modes. In 2006, India's government asked all 53 cities with populations of 1 million-plus to set up UMTAs. In 2019, these were established in 15 cities.
Interested in hearing more about MaaS? 
Register to receive our latest updates about the various legal issues, challenges and opportunities in MaaS. Register here >
Taxi aggregators
The popularity of online taxi aggregators has brought easy mobility but many do not want to integrate in order to preserve their competitive position and protect proprietary technology. Competition is fierce between Uber and the Indian multinational ridesharing company, OlaCab. But taxi aggregators will come under regulatory guidelines as the government makes them more accountable.
The Ministry of Transport and Highways has come up with alternate mobility solutions that are federal policies, while the individual states' governments also have initiatives.
The city of Pune in in the state of Maharashtra has developed urban street design guidelines and parking policies, emphasising sustainability and pedestrian access. This is part of its smart city mission to develop infrastructure to streamline services. It has also developed automated ticketing for parking, as well as for metro and auto-rickshaw fares. Buses are fitted with GPS so an app can predict timings. Kochi in Kerala has emphasised decarbonisation of the transport sector and electrified buses and auto-rickshaws as well as rationalising bus routes.
Mobile India: the legal challenge
Alongside these initiatives, there are legal issues for MaaS and mobility in India. Who is responsible in a situation where different services are bunched together under one "umbrella"? If services are not provided for a particular market segment or are unreliable, who is liable (transit operator, transport authority, MaaS platform provider)?
These questions depend on the nature of the service failure, the extent to which liability rightly sits with one of the parties in the MaaS ecosystem (transit operator, MaaS platform provider, transport authority) and on the contractual nexus between these parties and the passenger. If there are overall defects in the services then those providing the services under "one roof" may be responsible.
Data privacy and the interoperability of data is also a focus, as information sharing is such a critical component of any MaaS system – where information is shared efficiently and openly within the MaaS system, the passenger experience will be more seamless and with better service quality.
Current privacy laws in India are general and there is not a MaaS-specific privacy regime; for example, the collector of data cannot disclose or transfer sensitive personal data of a customer to any third party without prior permission of the individual offering the data, unless it's required to fulfil a legal obligation.
Of course, the large-scale digitalisation of transport infrastructure involves large amounts of customer data. The provider has to be sensitive to these requirements, both legally and to generate customer trust in the system: the collector has to be able to formulate a system of obtaining consent to transfer this information to other transport service providers in the platform by a click through, general consent or ensuring data is anonymised. The supply chain will have to share this data to provide the seamless MaaS experience: naturally, confidentiality and data privacy are a big legal concern in India as they are elsewhere.
Investment opportunities
There is increasing investment in mobility infrastructure and systems across India. Non-Indian capital predominates in the smart transport sector, with most coming from foreign direct investment. This is an automatic route in India and investors do not need approval: they can directly invest and later inform the government.
Infra investor Roadis – a subsidiary of Public Sector Pension Investment Board, one of Canada's largest pension funds, and the National Investment and Infrastructure Fund in 2019 launched a tie-up to invest up to US$2bn equity in road projects in India. Macquarie Infrastructure has promised US$1.45 billion for road projects of around 650 kilometres.
Mobility companies in India are seeking foreign investment to expand. India's auto-taxi company Rapido has raised US$120 million; two-wheeler rental company Bounce US$200 million. E-bike-sharer Yulu has launched operations in New Delhi, with services in collaboration with Delhi Metro Rail Corporation to cater for first and last-mile connectivity and to reduce congestion and pollution.
Osborne Clarke comment
India has a broad range of opportunities in ancillary facility services for the transport sector; given its market size, demography and progress in IT and digitalisation – it holds a lot of investment opportunities.
The vision of providing MaaS-related services to the Indian consumer is both a formidable challenge and an exciting opportunity for India in particular – and will involve an exciting combination of electric and shared mobility services that will have huge significance for its population, its businesses and its national life.
This is part of a series of articles drawn from our recent podcasts looking at the legal and wider issues surrounding the development of MaaS. The next article will look in more depth at intellectual property and MaaS.
Interested in hearing more about MaaS?
Interested in hearing more about MaaS?
As the urban dynamic shifts, we are seeing an increase in MaaS providers entering the new mobility market. Register to receive our latest updates about the various legal issues, challenges and opportunities in MaaS.
Expand