Coronavirus COVID-19
Shutdown exit and occupational health: German guidelines for employers on the return to work
Published on 1st May 2020
As Germany tentatively eases its emergency measures, the federal government has issued its SARS-CoV-2 Occupational Health and Safety Standard to guide the reopening of business.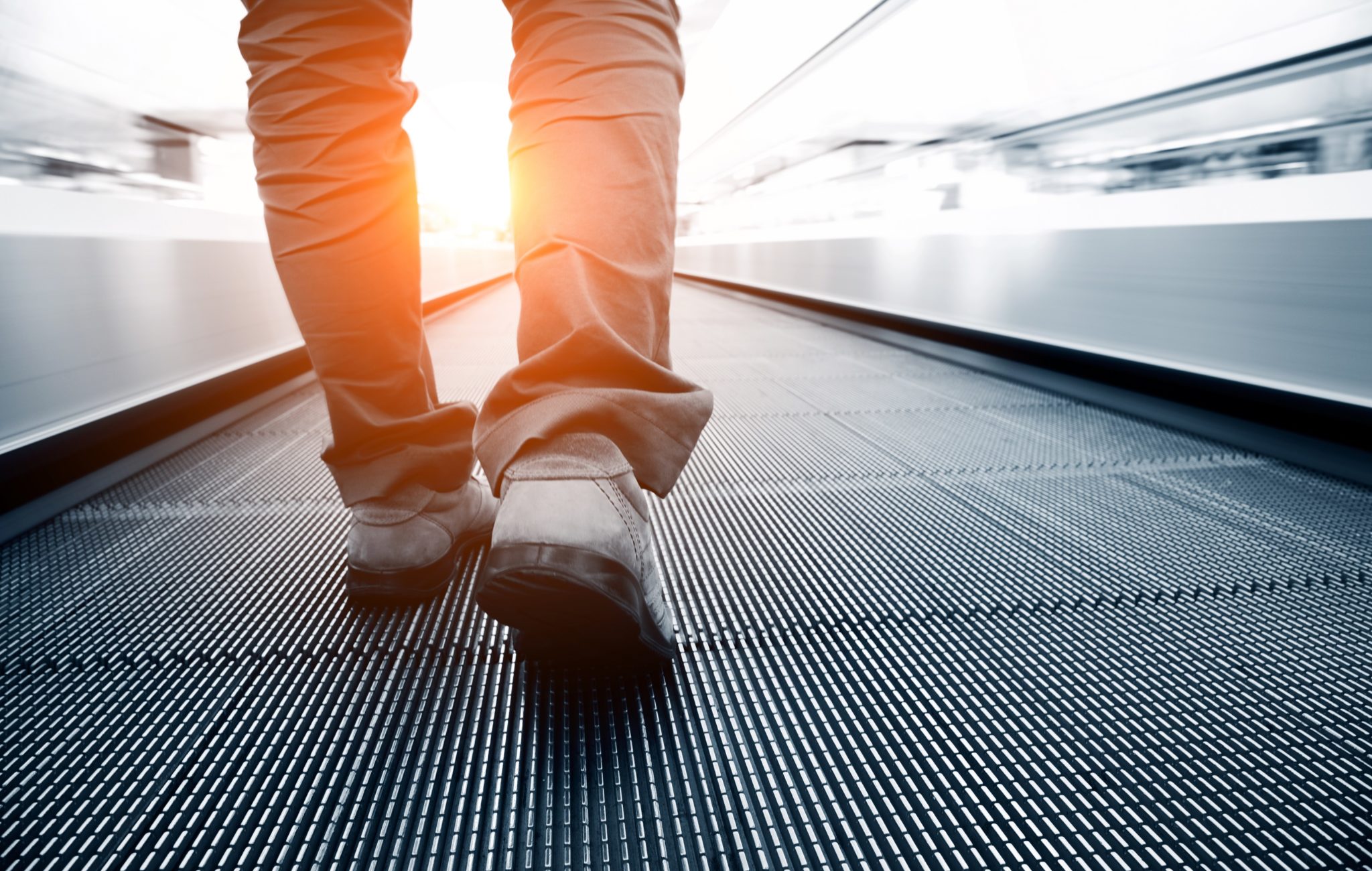 After weeks of restrictions due to the corona pandemic, public and economic life is gradually returning. However, the danger posed by the corona virus is far from being over.
Therefore, for employer it is decisive to know which occupational safety measures they must take in order to protect their employees in the best possible way from the risk of infection in the future.
The German Federal Ministry of Labour and Social Affairs (BMAS) recently published a so-called SARS-CoV-2 Occupational Health and Safety Standard. The document (available here) contains notes and guidelines for more safety and health at work.
What is the aim of the Occupational Health and Safety Standard?
The aim is to help interrupt chains of infections in companies and in the population as far as possible and to protect the health of employees.
After all, it is precisely the easing of the previous restrictions that is bringing more people together again in public places and workplaces. This must be flanked by supplementary occupational health and safety measures, since the nature and scope of necessary occupational health and safety measures were often unclear during the current crisis.
Are the new guidelines binding on employers? Are there sanctions?
Employers should implement the measures in the best possible way. Although the published text is initially only a recommendation (not a law nor an ordinance), employers are, however, obliged to take all necessary measures at all times to avoid risks to the health of employees (see sec. 3 Health and Safety at Work Act, "Arbeitsschutzgesetz" (ArbSchG)). In addition, the employer has a duty of care towards his employees ("Fürsorgepflicht").
As a basic task in occupational health and safety, employers are obliged to regularly inspect the workplaces in the company for hazards and to take suitable measures to reduce or eliminate hazards (risk assessment). In addition, the employer is obliged to instruct employees regularly with regard to occupational safety.
The new Occupational Health and Safety Standard is a good orientation for the implementation of these general occupational health and safety obligations. This is because the programme of duties which the Health and Safety at Work Act or the general duty of care impose on employers is abstract. The measures recommended in the Occupational Health and Safety Standard represent a concretisation of these duties for dealing with the current pandemic.
If employers do not now take measures to deal with the pandemic, sanctions (e.g. fines, claims for damages against employees) may be imposed.
What should employers take into account when implementing the guidelines?
Help with practical implementation, for example, in the context of risk assessment or occupational health and safety training, is provided by the company's appointed occupational safety specialists and company doctors. In addition, the professional associations ("Berufsgenossenschaften") also help with advisory services and supplementary specifications for occupational safety measures based on the new Occupational Health and Safety Standard.
When implementing occupational safety measures, employers must above all bear in mind that co-determination rights of works council's exist (for example, the introduction of adapted working time models, with regard to the content of risk assessment, etc.). The measures proposed by the BMAS also raise questions of data protection law (for example, with regard to the recommendation of contactless fever measurement).
In case of doubt, employers should seek expert legal advice in order to minimise the risk of violations and sanctions.
What measures does the BMAS recommend?
The BMAS emphasises two fundamental principles:
The maintenance of a minimum distance of 1.5 m between two persons and the precautionary provision of mouth-nose covers if the distance cannot be maintained or in cases of doubt.
No persons with respiratory symptoms or fever should stay on the company premises. The employer should establish a procedure for clarifying suspected cases.
What are the details of the recommendations?
Compliance with minimum distances
The most important occupational safety regulation is to maintain a minimum distance of 1.5 m from other people. This continues to apply – whether at work or during leisure time.
If this regulation cannot be observed, alternative protective measures should be taken, such as transparent partitions or protective masks. Markings, barriers or access regulations also help to implement the distance regulation.
Provision of protective masks
The employer should provide mouth-nose covers if the minimum distance of 1.5 m cannot be maintained at work.
Alternatively, other protective measures can be taken (e.g. transparent separation).
Priority: Working from home
Employers should continue to allow employees working from home, where actually possible and legally permissible.
Otherwise, for office workplaces the free space capacities should be used and work should be organised in such a way that multiple occupancy of rooms is avoided or sufficient protective distances are provided.
Requirements for operational processes
Where it is necessary for employees to be personally present in the company, personal contact should be reduced as much as possible.
Employees should work in small fixed teams or in shifts if possible, in order to avoid alternating contact between employees.
Employers should adapt the use of traffic routes (e.g. stairs, doors, lifts) so that sufficient distance can be maintained.
Where there are crowds of people (time recording, canteen, lifts, etc.), protective distances of standing areas should be marked, for example with adhesive tape.
Hygiene recommendations
Employers should provide facilities for frequent hand hygiene when these are not available on site.
Company vehicles should be equipped with hygiene equipment and cleaned regularly.
Wherever possible, company vehicles should be manned by only one person and, if this is not possible, mouth-nose protection should be used.
Use of work equipment
Work equipment and tools should only be used by employees on a personal basis if possible.
In addition, regular cleaning and the wearing of gloves may be necessary.
Personal protective equipment and work clothing should only be used by one employee and not being shared with others.
Business trips
Due to the still continuing travel restrictions and contact bans, business trips are in many cases unnecessary.
Video and telephone conferences can be a sensible alternative.
If personal presence is indispensable, employees should always keep their distance from each other and possibly wear mouth and nose protection.
Access by external persons
The access of external persons to company premises should be kept to a minimum.
Employers should document contact details of external persons and the time of entering or leaving the workplace/company premises as far as possible.
Employers should also inform persons about the measures currently in force in the company to protect against infection with SARS-CoV-2.
Dealing with suspected cases
The paper of the BMAS also requires employers to adopt a concept for the handling and clarification of suspected cases of COVID-19 disease. Above all, fever, cough and shortness of breath are listed as possible signs of such an illness.
Employees with such symptoms should be immediately requested by the employer to leave the company premises immediately or to stay at home. The BMAS also recommends that fever is being measured in the workplace without contact if possible.
Employers should keep in mind that they cannot unilaterally force their employees to undergo such health examinations. If employees show symptoms or are in doubt, employers should send their employees home immediately as a precautionary measure or ask them to undergo a medical examination. Due to the handling of sensitive health data, employers should seek legal advice before implementing measures such as health checks.
Occupational medical precautions and protection of endangered persons
Employers should offer the employees advice or an introduction to the company doctor.
Employees can obtain comprehensive advice. This can also be done by telephone (for example, clarification of pre-existing conditions, coordination of possible further measures to minimise risk, etc.).
If it transpires that an employee belongs to a risk group, more extensive protective measures should be taken under certain circumstances.
Conclusion
The return to work will be challenging but also manageable for employers. The government guidelines should be implemented as good as possible.
Employers should bear in mind that the statutory regulations on health and safety at workplaces need to be observed at all times – especially now during the on-going pandemic.
However, the government advice on establishing a system for dealing with suspected cases (for example measuring of fever of employees) should be taken with caution. Here, prior legal advice to comply with data protection and labour law requirements is highly recommended.